Family of Native American woman missing since 2021 seeks closure, attorney says
Ella Mae Begay has been missing since June 15, 2021.
The family of a Native American woman who has been missing since 2021 is hoping for answers and closure, their attorney said, as a suspect faces assault and carjacking charges in connection with her disappearance.
Ella Mae Begay was reported missing from her home near Sweetwater, Arizona, by family members on June 15, 2021, and has not been seen or heard from since, according to the FBI. Her Ford F-150 pick-up truck was seen leaving her residence that morning possibly heading toward New Mexico, authorities said.
This week, a New Mexico man was arrested in connection with Begay's disappearance, the Department of Justice announced. Preston Henry Tolth, 23, appeared in federal court Friday in Flagstaff, Arizona, for an arraignment and detention hearing, following an indictment by a federal grand jury last month for assault resulting in serious bodily injury and carjacking resulting in serious bodily injury.
According to the indictment, Tolth is alleged to have assaulted Begay, then-62 years old, within the confines of the Navajo Indian Reservation on or about June 15, 2021, and then taken her Ford pick-up truck across state lines "by force, violence, and intimidation, resulting in serious bodily injury" to the victim, who is identified in the indictment by her initials.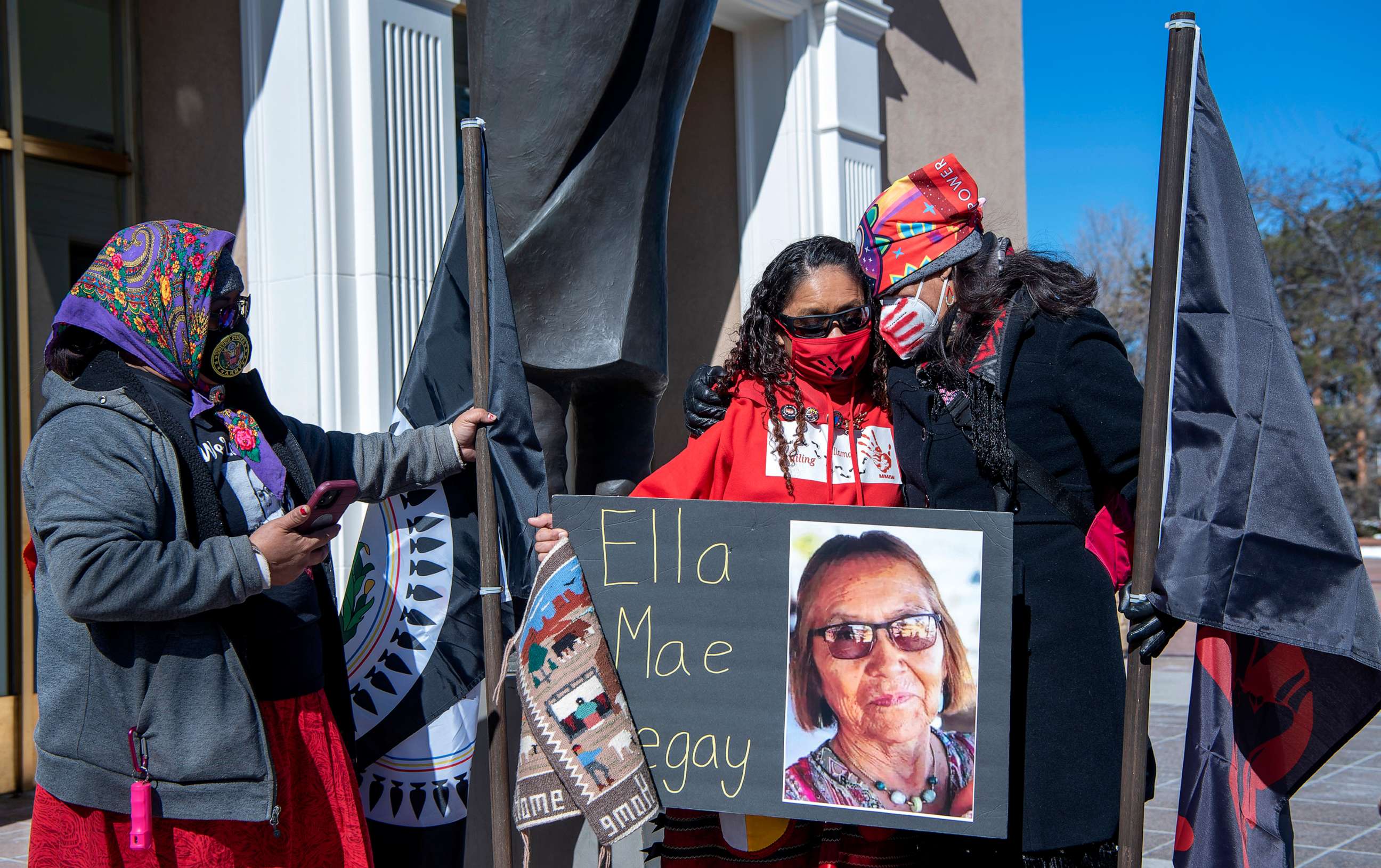 A Department of Justice spokesperson did not comment further on the case in response to an ABC News inquiry. Though during Friday's hearing, prosecutors told the court that the suspect allegedly admitted to repeatedly striking Begay -- and that he wasn't sure if she was still alive when he drove away with her truck, The Associated Press reported.
"I think the hardest part for the family is knowing that their family member is out there and she's still out there, and they just want to bring her home," Darlene Gomez, an attorney for Begay's family who attended Friday's hearing, told ABC Albuquerque affiliate KOAT. "It's incredibly, incredibly hard for them to listen to the details of how she became battered and left out in the middle of the reservation somewhere and that they cannot find her."
Family members spoke during Friday's hearing, pleading with the suspect to tell them where Begay is, the AP reported.
"Her body needs to be found. This family needs closure," Gomez told KOAT. "She needs to be put to rest in the proper way."
ABC News did not receive a response from Tolth's attorney to an email seeking comment.
A judge ordered that Tolth remain in custody pending trial, according to the AP.
A conviction for the assault charge carries a maximum penalty of 10 years in prison and a conviction for the carjacking charges carries a maximum of 25 years.
The investigation, which is part of the Department of Justice's efforts to address cases involving missing and murdered indigenous persons, is ongoing, prosecutors said.
"This indictment is an important first step in determining the truth about what happened to an elderly victim on the Navajo Nation," U.S. Attorney Gary Restaino said in a statement.
As of Oct. 11, 2022, more than 192 Native Americans have been verified as missing through New Mexico and the Navajo Nation, according to the FBI.