Before Anthony "AJ" Weber was wheeled out on a gurney after he was fatally shot by Los Angeles County Sheriff's Department deputies, the 16-year-old is said to have been hoping his grocery store owner father could provide him with powdered baby food for his infant daughter Violet.
"Last time I seen my son was on Saturday and he was alive," John Weber told ABC News in an exclusive interview Tuesday. "He asked me, 'What's up pop?' and he wanted some baby milk that I got in the market."
The 57-year-old Marine Corps veteran explained that after serving as a soldier and then as a defense contractor, he now owns and operates a grocery store in South Los Angeles, and therefore, often gets asked by any one of his ten children for groceries.
But before he could fulfill his son's request, Weber early Monday morning stood by as his son's body was hauled off from a Super Bowl party at a friend's home in the Westmont section of South Los Angeles.
"When I got there the apartment building was a crime scene and secured," he said. "I saw my son driven off."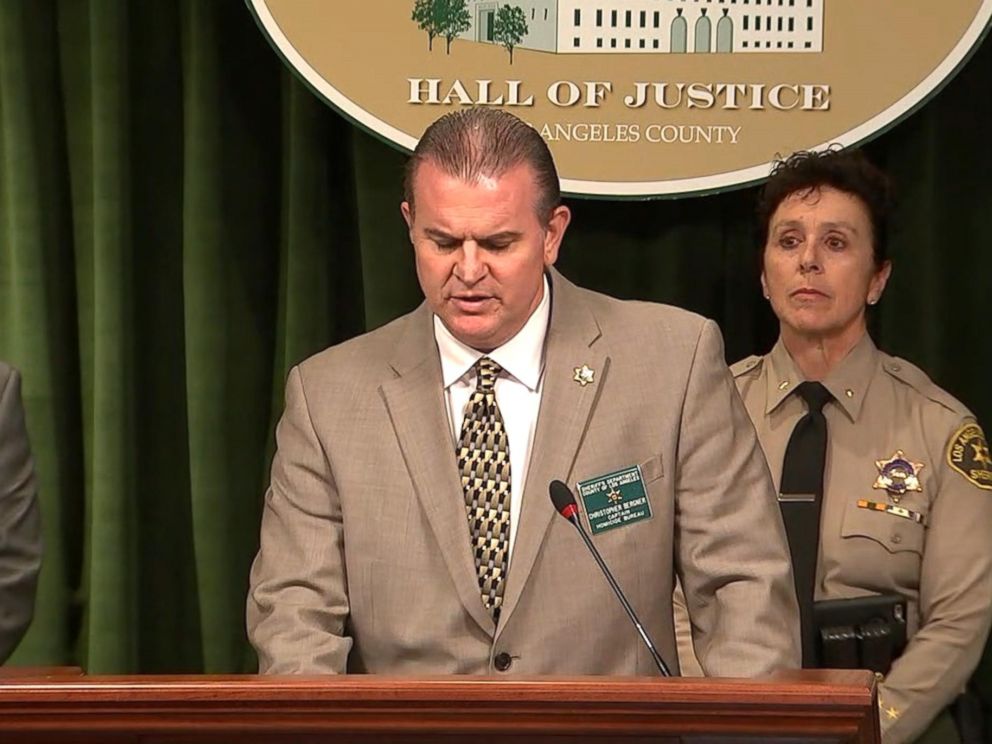 How Weber lost his life remains shrouded in mystery: He was found splayed on the ground in an apartment complex after being chased by two deputies, who claim he reached for a gun before he was shot. But no firearm was found, leading authorities to conjecture that a member of the swelling gaggle of onlookers surrounding the deputies managed to swipe it from the crime scene.
It was around 8:15 p.m. on Sunday when an anonymous male caller dialed 911 call and described "a young man pointing a pistol" at him while standing in the middle of the street at the 1200 block of 107th Street, according to a snippet of the 911 audio recording replayed during a Monday afternoon press conference held by the Los Angeles County Sheriff's Department.
Capt. Christopher Bergner confirmed that the 911 call was placed after the driver returned to his home.
The caller stated that as he was driving down 107th Street, suddenly an armed young man wearing blue jeans and a black T-shirt walked onto the road.
"I was driving past and literally he just came out with his gun pointed at me," the caller said.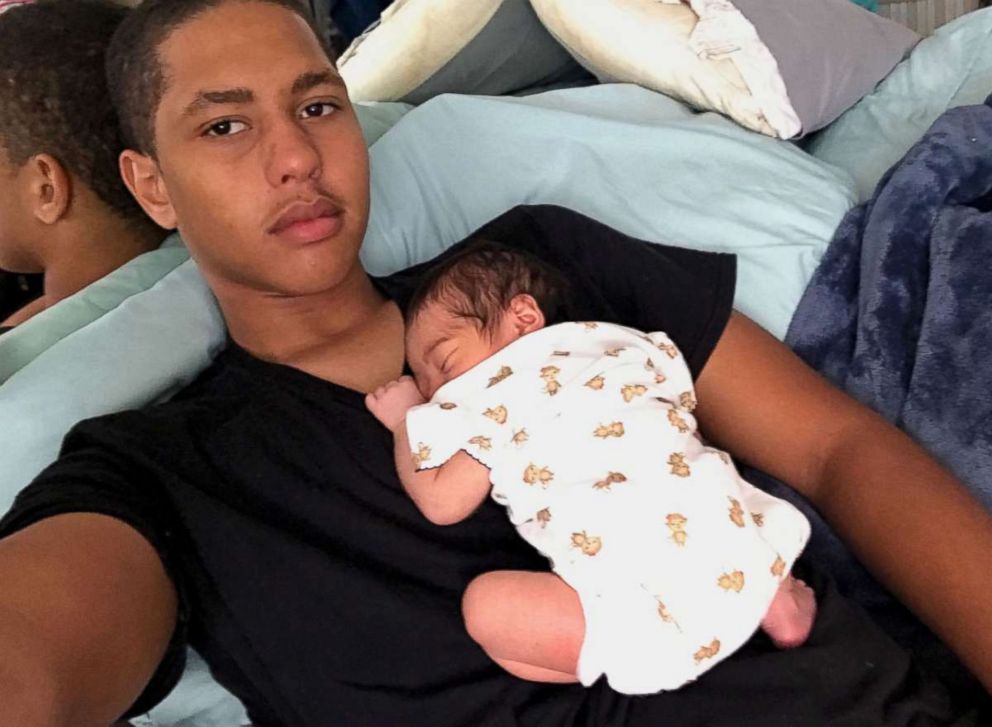 Asked by the dispatcher to describe the gun, the caller said it was a black handgun and that he didn't "know if he was going to fire or not."
It's unclear how much time elapsed from the time the driver alleges he was threatened by the bystander pointing a gun and when he drove home.
Multiple attempts by ABC News to get responses to this and several other questions from the Los Angeles County Sheriff's Department were not immediately returned.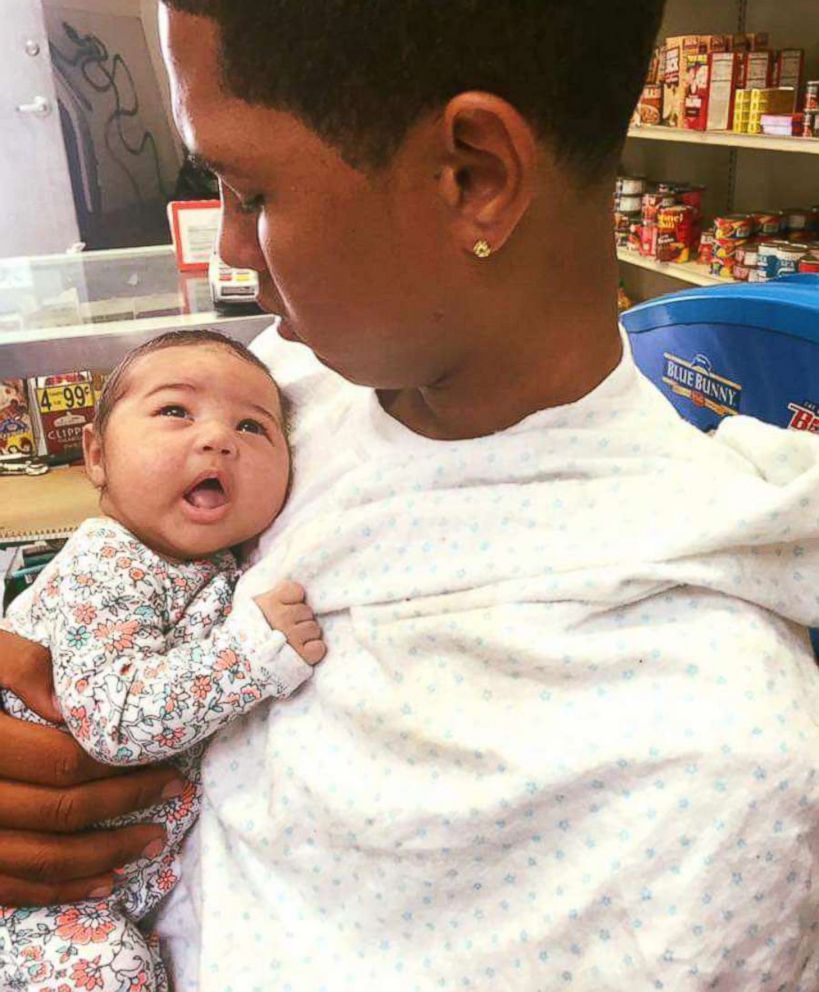 Two deputies arrived at the intersection, where Bergner said they allegedly "saw an individual matching the description" of the young man described in the recorded 911 call.
Those same deputies claim they approached Weber and saw a handgun "tucked into" his waistband.
Bergner said that both deputies "gave him orders not to move" but Weber allegedly ran off and the deputies gave chase into a nearby apartment complex
Bergner, who never identified the suspect as Weber, said a witness corroborated the deputies' account and heard them repeat the command: "Don't reach for it."
Once the two deputies caught up to Weber, Bergner said he allegedly "ignored the deputies' commands."
Then Bergner said, "as the suspect turned towards deputies, a deputy-involved shooting occurred" and Weber was shot. The captain estimated that the deputies fired "approximately 10" shots.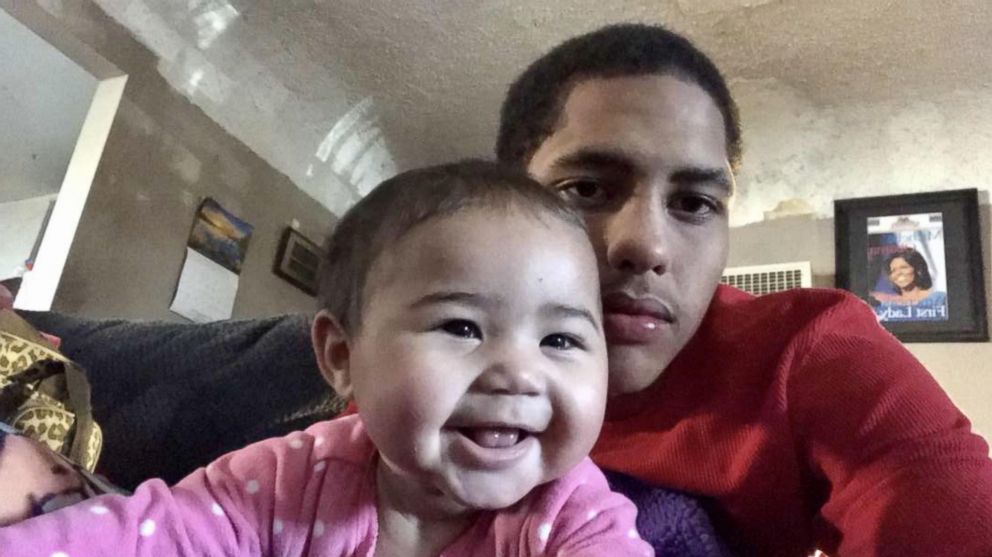 "They are saying that there was a gun that was taken by some of the people around my son," Weber's grieving father said. "Understand: There was no gun. He doesn't have a gun."
Indeed, no firearm has been recovered at the scene leading Bergner to say on Monday that a bystander in a crowd of around 30 to 40 people that formed around the two deputies and the fallen teenager after the shots were fired had taken the firearm.
"While waiting for backup and trying to control the situation, it's believed that somebody may have taken the gun that was in the possession of the juvenile at the time of the incident," Bergner said.
What's more, Bergner confirmed at the press conference that there was no body cam footage captured during the deputies' deadly confrontation with Weber.
That was offensive to Weber's father as was the way the captain characterized his son as a "local gang member in the area.".
"He was a good kid," Weber said of his late son after he returned from visiting a cemetery to purchase a plot. "They're trying to make it seem like because he hung around some gang members that he must be in a gang. But he wasn't going out gangbanging and selling drugs, you know?"
Rather, his son, Weber said, "had a good heart" and wouldn't be the kind of menace that the authorities are saying tried to accost the driver who made the 911 call.
"There's a lot of people over there that would do something like that--but my son wouldn't get in the middle of the street with a gun and point it at people," he said.
The father admitted that his son's life was hitting hard times, even after welcoming the birth of his daughter last year.
The talented basketball and football player was disciplined in school and Weber said: "He wasn't really going to school."
"To put it point blank, he was bumming around and smoking every day," his father said bluntly. "I won't dress it up and lie to you."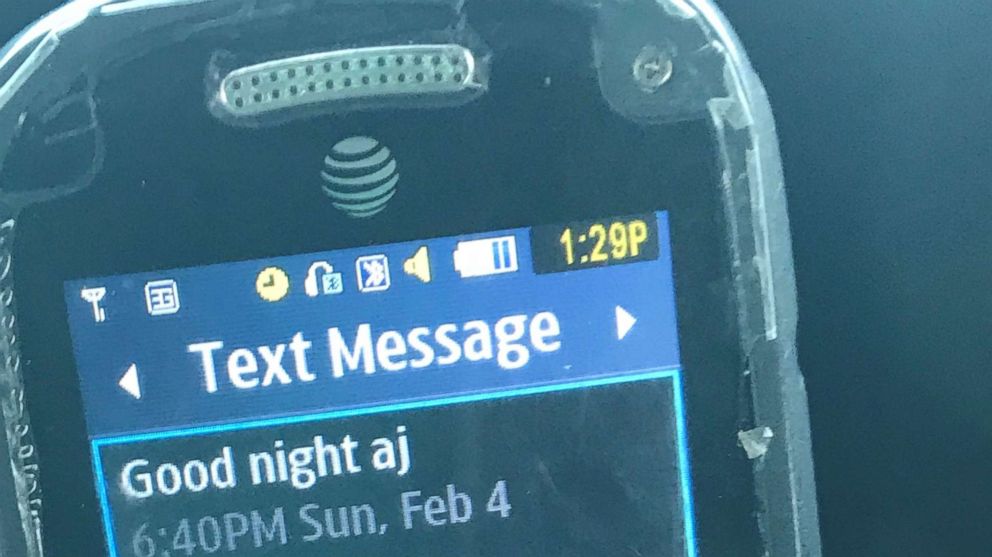 But he says the youth didn't seek out the thug life, either.
In fact, he says his son was the loyal hand who helped Weber build his childhood home with seven bedrooms and a two-car garage.
"AJ helped me build that house every single day," he said. "That's the kind of kid he was. Then I see my 16-year-old son, lying on the ground all shot up."
On Monday, the father said he sought out answers as to why his son was shot and asked about the status of the deputies who pulled the trigger.
"It don't make no sense," he lamented and demanded to get a better understanding as to what was being done internally at the Los Angeles County Sheriff's Department. "Why aren't they pressing charges against these officers?"
Answers are hard to come by for Weber, who admitted he's stuck staring at his last communication with his son before his demise.
It was a text message he sent on 6:40 p.m. on Sunday that reads: "Good night aj."  
Its meaning may have been routine, only now, two days later, that goodnight became goodbye forever.