Indiana man charged with murder after FBI Task Force officer shot outside federal building
Greg Ferency was also a 30-year veteran of the Terre Haute Police Department.
The suspect accused of ambushing and fatally shooting FBI Task Force officer Greg Ferency outside an FBI building in Indiana on Wednesday has been identified and charged.
Shane Meehan, 44, of Terre Haute was charged Thursday with the murder of a federal agent, the U.S. Attorney's Office in the Southern District of Indiana announced. If convicted, he faces up to life in prison.
Ferency had been an FBI Task Force officer since 2010 and was a 30-year Terre Haute Police Department veteran. He is survived by two adult children.
In the Wednesday ambush that unfolded at approximately 2:15 p.m. local time, Meehan allegedly drove his pickup truck to the gate of the FBI Indianapolis Resident Agency in Terre Haute and lobbed a Molotov cocktail toward the building, according to the criminal complaint.
Ferency walked out shortly after the explosive was thrown and was confronted and shot by Meehan. Ferency returned fire to defend himself but died from his wounds, the complaint said.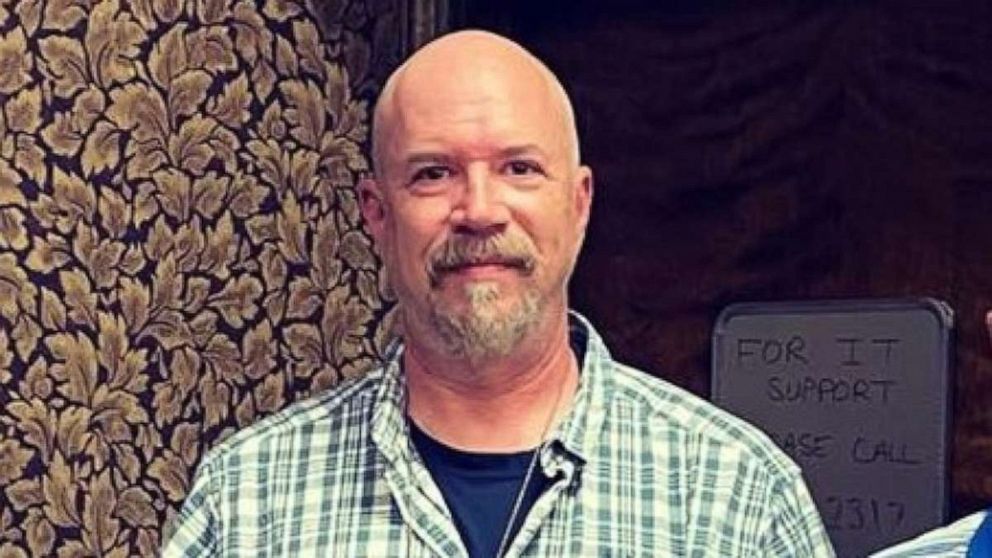 An FBI Special Agent heard the gunfire and ran out of the building and "engaged Meehan in a gun battle," the affidavit stated.
Meehan, despite being shot twice, got into his truck and fled the scene and was later located at a hospital where he was being treated, according to the complaint.
Officials said in a press conference Thursday that the suspect is in custody and being monitored by federal agents at Terre Haute Regional Hospital.
Officials recovered three Molotov cocktails and additional ammunition in Meehan's pickup truck, the complaint stated.
The FBI is investigating the case.
"An attack on law enforcement is an attack on us all," acting U.S. Attorney John E. Childress said in a statement. "The selfless dedication exhibited by Detective Ferency throughout his career and his tragic death yesterday is yet another example of why we all owe our respect and gratitude to the members of law enforcement."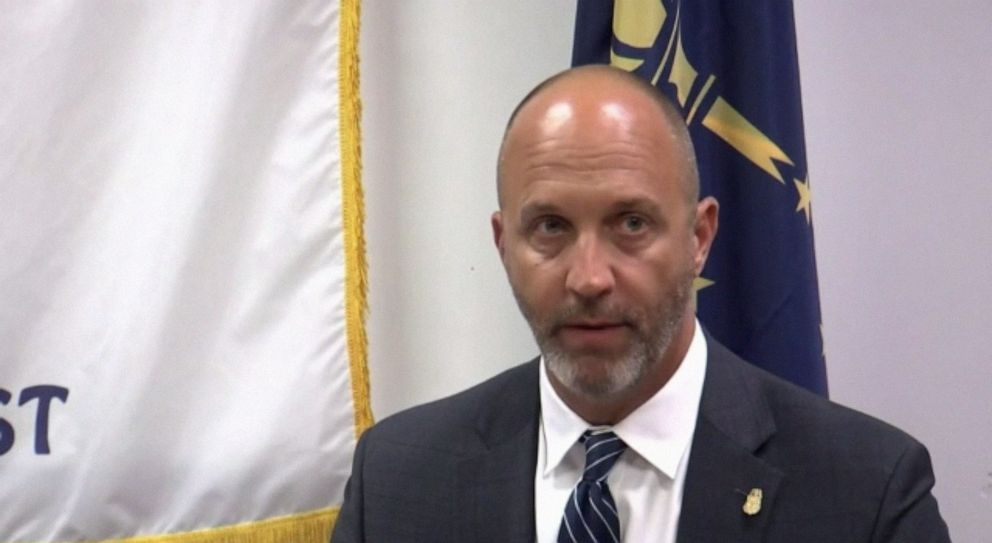 Paul Keenan, Indianapolis special agent in charge, said during a press conference Thursday officials can't say if the suspect knew Ferency and they're still looking into a motive. It's not clear if Ferency was specifically targeted.
Search warrants were executed at the suspect's home and vehicle Wednesday and evidence was seized, officials said Thursday. Processing of the crime scene continued into Thursday.
"We're used to taking those types of risks as law enforcement officers, all of us are. When we're conducting arrests, doing searches, etc., but to have somebody come, as you say, to our front door and commit this kind of act is a step beyond and affects us all immensely," said Keenan said. "It's a small office, a tight-knit group of people, so it's definitely a difficult situation."
Indiana Gov. Eric Holcomb called Ferency's death "senseless" in a statement on Twitter.
"The tragic events that unfolded today are senseless. Our heart breaks for Detective Greg Ferency's family, loved ones and those who served with him every day protecting the residents of the Wabash Valley," Holcomb said. "[My wife] and I are thinking of the Terre Haute Police Department, the community and Detective Ferency's family as I know they will be steadfast in honoring his life, service and dedication to the residents of Vigo County."
Indiana Sen. Mike Braun also tweeted about the tragedy and called on the public to keep Ferency's family and colleagues in their prayers.
"Terre Haute PD Officer Greg Ferency was killed today in the line of duty doing what he has done for 30 years: selflessly protecting and serving his community. Please keep his family and fellow officers in your prayers, and all those who wear the badge," said Braun.
Indiana Lt. Gov. Suzanne Crouch also expressed her condolences in a statement obtained by ABC News' Indianapolis affiliate WRTV.
"I want to send my heartfelt prayers to Terre Haute and Hoosier law enforcement across Indiana, after learning of the violent and careless assault on Terre Haute Police Detective Greg Ferency," said Crouch. "Attacks on the brave men and women who answer the call to be our heroes and protect our citizens and state will not be tolerated. Detective Ferency was an honorable servant, who kept drugs off our streets and partnered with federal authorities to defend Hoosiers and his community. I am keeping Ferency's family and those who worked side by side with him during his 30 years of service in my thoughts as we come together to honor his commitment to making Indiana a safer place."