— -- The infamous "dossier" alleging collusion between Donald Trump and the Russian government is filled with inflammatory, uncorroborated and in some cases clearly false claims made by unidentified sources — so much so that a longtime Trump aide mentioned in it filed a pair of lawsuits this week.
But the unverified nature of the dossier is precisely why the FBI decided to look into the allegations, rather than accept them as evidence, and why the dossier should not be used to undermine what federal authorities have since uncovered, according to law enforcement veterans.
"There may be 90 percent of that dossier that is a complete bunch of [baloney]," said Bob Anderson, who oversaw counterintelligence cases for the FBI before heading its cyber and criminal branch. "But a piece matches with other potentially credible sources that [FBI agents] have ... so now they're going to dig a little more."
In fact, even without the dossier, the U.S. intelligence community was in possession of information warranting an FBI probe.
"I was aware of intelligence and information about contacts between Russian officials and U.S. persons that raised concerns in my mind about whether or not those individuals were cooperating with the Russians, either in a witting or unwitting fashion, and it served as the basis for the FBI investigation to determine whether such collusion [or] cooperation occurred," former CIA Director John Brennan told the House Judiciary Committee last year.
For the FBI, the dossier was essentially just another tip.
"This particular matter was complicated by the fact that the 'main subject' happened to be the Republican nominee for President of the United States," but "we still had an obligation to look at it as part of our effort to protect the Republic from foreign threats," according to Frank Montoya, who spent more than two decades with the FBI and another two years leading U.S. counterintelligence policy under the Director of National Intelligence.
Police routinely respond to unverified "reports" of criminal activity on city streets. Border Patrol agents routinely respond to unverified reports of illegal border crossings. Similarly, the FBI routinely commits resources to a matter based on unverified reports.
In all those cases, what happens next depends on what investigators find. The FBI's Russia-related probe is no different.
"There's no way in hell the [FBI] is going to open an investigation off of one document," said Anderson, who left the FBI in 2015. "They may open what's called a 'preliminary inquiry' and look for other pieces of information" warranting a full investigation, but that "could take a day, it could take five years."
In the Trump-Russia case, it took at most three weeks.
"Very concerned"
In early July 2016, Steele — described by Montoya as a "proven," "well-regarded" and "known entity" in the intelligence community – approached an FBI associate with a worrisome tale: Sources he was speaking with overseas told him then-presidential candidate Trump maintained a "compromising relationship with the Kremlin," perhaps even to the point where Trump could be blackmailed.
"Chris said he was very concerned about whether this represented a national security threat and said ... he thought we were obligated to tell someone in government, in our government about this information," Glenn Simpson, the man who hired Steele to conduct opposition research on Trump, told Senate staffers in a transcript released Tuesday. "He said he was professionally obligated to do it."
The allegations Steele laid out to the FBI in July 2016 in the dossier were shocking. They were salacious. And they were completely unverified by the U.S. government — at least at that point.
The FBI has not said whether the dossier prompted its investigation, which was opened the same month Steele handed over his dossier, according to congressional testimony.
"Fact is, I've opened many cases on the basis of information that was a lot less detailed than what was in the dossier, from sources a lot less reliable," Montoya said. "That is the whole point of conducting an investigation ... to determine if the information is valid, or not."
In the 18 months since the investigation began, the Justice Department has charged four Trump associates for financial-related crimes and lying to the FBI about contacts with Russians; the U.S. intelligence community has published a 25-page report on Russian efforts to boost "Trump's election chances" and "undermine public faith in the US democratic process;" and U.S. officials have testified countless times before Congress in open hearings.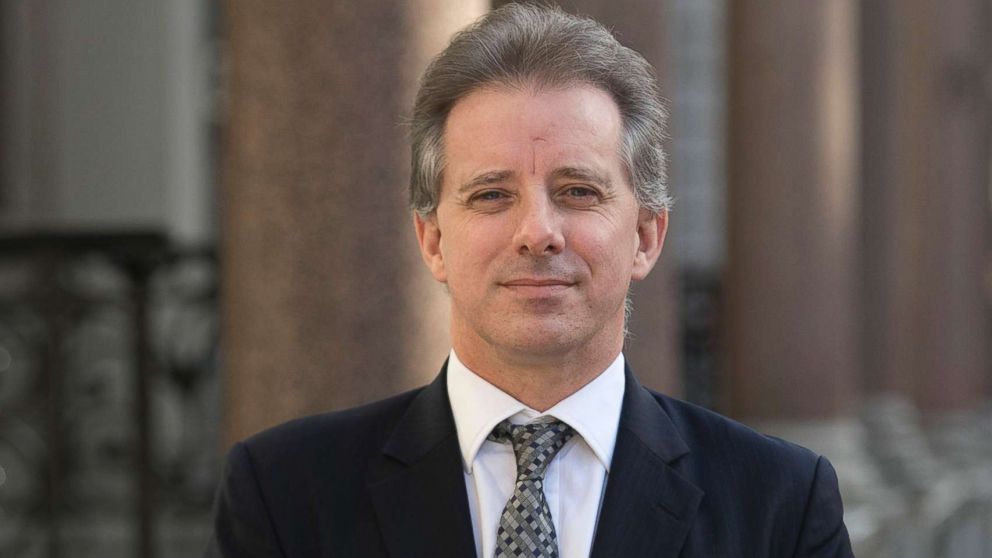 The Steele dossier, made up of at least 17 individual reports from the months before and after the 2016 presidential election, is not mentioned in the charges filed, the government report published a year ago, or testimony offered by U.S. officials.
"The dossier wasn't used at all" to conclude that Russia meddled in the election and worked to boost Trump's candidacy, Brennan told a national security forum last year. "It wasn't part of the [body] of intelligence information that we had," he also told lawmakers.
Steele was hired by Simpson after his firm, Fusion GPS, signed a contract with a lawyer for the Democratic National Committee to conduct research on Trump. The firm's initial client was a Republican.
While the 35 pages that comprise Steele's dossier are brimming with explosive and explicit claims based on unidentified sources, some of the dossier's broad implications — particularly that Russian President Vladimir Putin launched an operation to boost Trump and sow discord within the U.S. and abroad — now ring true and were embedded in the memo Steele shared with the FBI before the agency decided to open an investigation.
Dossier: Putin directed effort to support Trump
In that first report, filed June 20, 2016, Steele wrote: "The Russian authorities had been cultivating and supporting U.S. Republican presidential candidate, Donald TRUMP for at least 5 years. Source B asserted that the Trump operation was both supported and directed by Russian President Vladimir PUTIN. Its aim was to sow discord and disunity both within the U.S. itself, but more especially within the Transatlantic alliance which was viewed as inimical to Russia's interests."
In its report published in January 2017, the U.S. intelligence community concluded: "We assess with high confidence that Russian President Vladimir Putin ordered an influence campaign in 2016 aimed at the U.S. presidential election, the consistent goals of which were to undermine public faith in the U.S. democratic process ... We further assess Putin and the Russian Government developed a clear preference for [Trump]."
Meanwhile, Trump had expressed past interest in becoming president.
In March 2011, he said on ABC News that he has "never been so serious as I am now" about running for president. He also expressed support for the anti-establishment Tea Party and promoted the "birther movement," questioning whether President Barack Obama had been born inside the United States. Two years later, Trump hosted the Miss Universe pageant in Moscow and hammered out a deal to build a Trump Tower-style building in Russia.
Dossier: Russia collected compromising material on Hillary Clinton
The first report filed by Steele and handed to the FBI also stated: "So far TRUMP has declined various sweetener real estate business deals offered him in Russia in order to further the Kremlin's cultivation of him. However he and his inner circle have accepted a regular flow of intelligence from the Kremlin, including on his Democratic and other political rivals. ... A dossier of compromising material on Hillary CLINTON has been collated by the Russian Intelligence Services over many years and mainly comprises bugged conversations she had on various visits to Russia and intercepted phone calls."
In fact, the Russian intelligence services had compiled a massive stockpile of emails and documents damaging to Democrats and Clinton in particular — but they were collected through a year-long attack on Democratic National Committee systems and the personal accounts of high-profile Democratic operatives, according to the assessment of the U.S. intelligence community.
And the FBI later found that two months before Steele authored his first report, a Trump campaign adviser, George Papadopoulos, was told by a Russian national that the Russian government had obtained "dirt" on Clinton, including thousands of emails.
Furthermore, the FBI ultimately found that two weeks before Steele's report, Donald Trump Jr. received an email offering "to provide the Trump campaign with some official documents and information that would incriminate Hillary and her dealings with Russia and would be very useful to your father."
It's "part of Russia and its government's support for Mr. Trump," said the email, sent by a contact in touch with Russian businessmen who previously worked with Trump to bring the 2013 Miss America Pageant to Moscow.
The email brought about the now-infamous meeting at Trump Tower with Trump Jr. and Russian lawyer Natalia Veselnitskaya on June 9, 2016 — 11 days before Steele wrote his first report, and more than six weeks before Wikileaks would release a trove of emails stolen by Russian hackers from the DNC.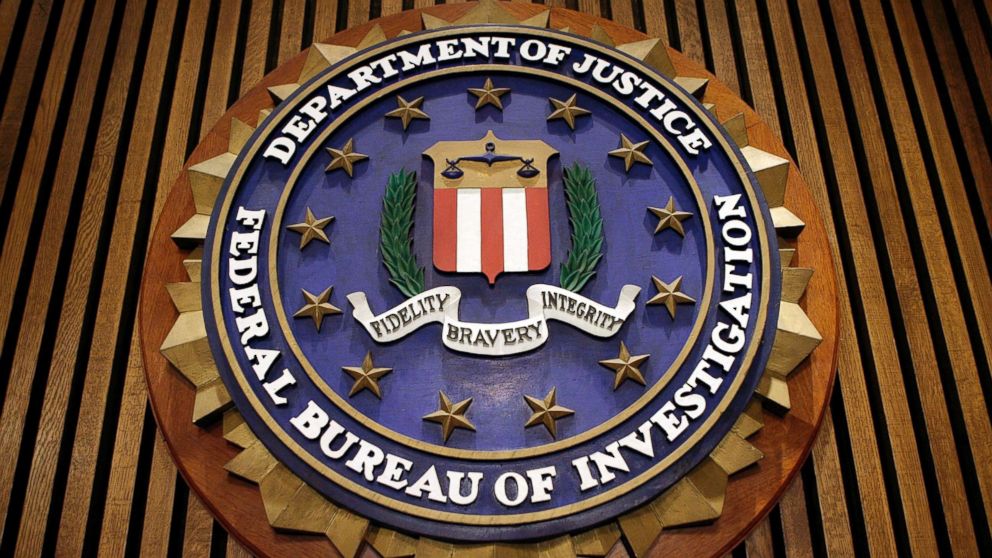 Nevertheless, Russians did offer business deals to Trump that he ultimately turned down.
Four months into his presidential campaign, Trump signed a letter of intent to pursue a Trump Tower–style building development in Moscow, according to a statement from the Trump Organization's then–chief counsel, Michael Cohen. Trump, however, never moved forward with the deal.
On Tuesday, Cohen filed a pair of lawsuits, one in federal court against Fusion GPS and the other in state court against the popular website BuzzFeed, which first published the dossier in full.
In both suits, Cohen claims the dossier contains "false and defamatory" allegations that resulted in "harm to his personal and professional reputation, current business interests, and the impairment of business opportunities."
Critics "misunderstand"?
Within weeks of the FBI launching its investigation in 2016, agents obtained approval from the Foreign Intelligence Surveillance Court to monitor the communications of Trump adviser Carter Page, who was already on the FBI's radar after being targeted for recruitment as an intelligence source by Russian spies in a previous case, according to sources with knowledge of the matter.
Applications to the FISA court are in-depth and "almost always ... significantly thicker than my wrists," Comey said in remarks early last year.
Nevertheless, Trump and other Republicans accuse the FBI and Special Counsel Robert Mueller of conducting an investigation based on a "dossier that was all dressed up" and "paid for by the Clinton campaign," as Rep. Jim Jordan, R-Ohio, put it during a House hearing in December.
In a Tweet early this morning, Trump described the dossier as "disproven and paid for by Democrats."
But law enforcement veterans say such criticism seems to misunderstand — or deliberately misconstrue — the role that something like the dossier plays in investigations.
"They not only misunderstand how these kinds of investigations are conducted, but knowingly attempt to discredit the investigation ... by playing on that misunderstanding," Montoya said in an email to ABC News.
Meanwhile, Jordan has also complained that senior FBI agent Peter Strzok "had a hand in that dossier," and Republicans have pounced on Strzok's one-time role on Mueller's team.
Strzok left the team last year after Mueller learned of text messages Strzok sent during the 2016 presidential campaign disparaging Trump and repeatedly calling the Republican candidate "an idiot". Strzok previously helped oversee the FBI's investigation into Hillary Clinton's use of a private email server.
Montoya called attacks like Jordan's "particularly galling."
"They seem to have forgotten we are a free country, that you can have your own opinions and still uphold the Rule of Law," Montoya said. "You should be able to support the candidates of your choice in an election without being called corrupt ... or biased in your ability to live up to your oath to support and defend the Constitution."
-- ABC News' Matt Mosk and Pete Madden contributed to this report