Republican Rep. Webster Barnaby called transgender people "demons" and "mutants" in a hearing about a bill that would make it a crime to use a bathroom that doesn't align with the gender assigned at birth.
Transgender people and allies were at the public hearing on Monday to share their stories in opposition to the bill when Barnaby made his comments: "I'm looking at society today and it's like I'm watching an X-Men movie … it's like we have mutants living among us on planet Earth," Barnaby said.
He later went on, "I'm not afraid to address the dysphoria or the dysfunction. The Lord rebuke you, Satan, and all of your demons and all of your imps will come and parade before us. That's right – I called you demons and imps who come and parade before us and pretend that you are part of this world."
Later in the hearing, he apologized for his comments.
"I would like to apologize to the trans community for referring to you as demons," he said.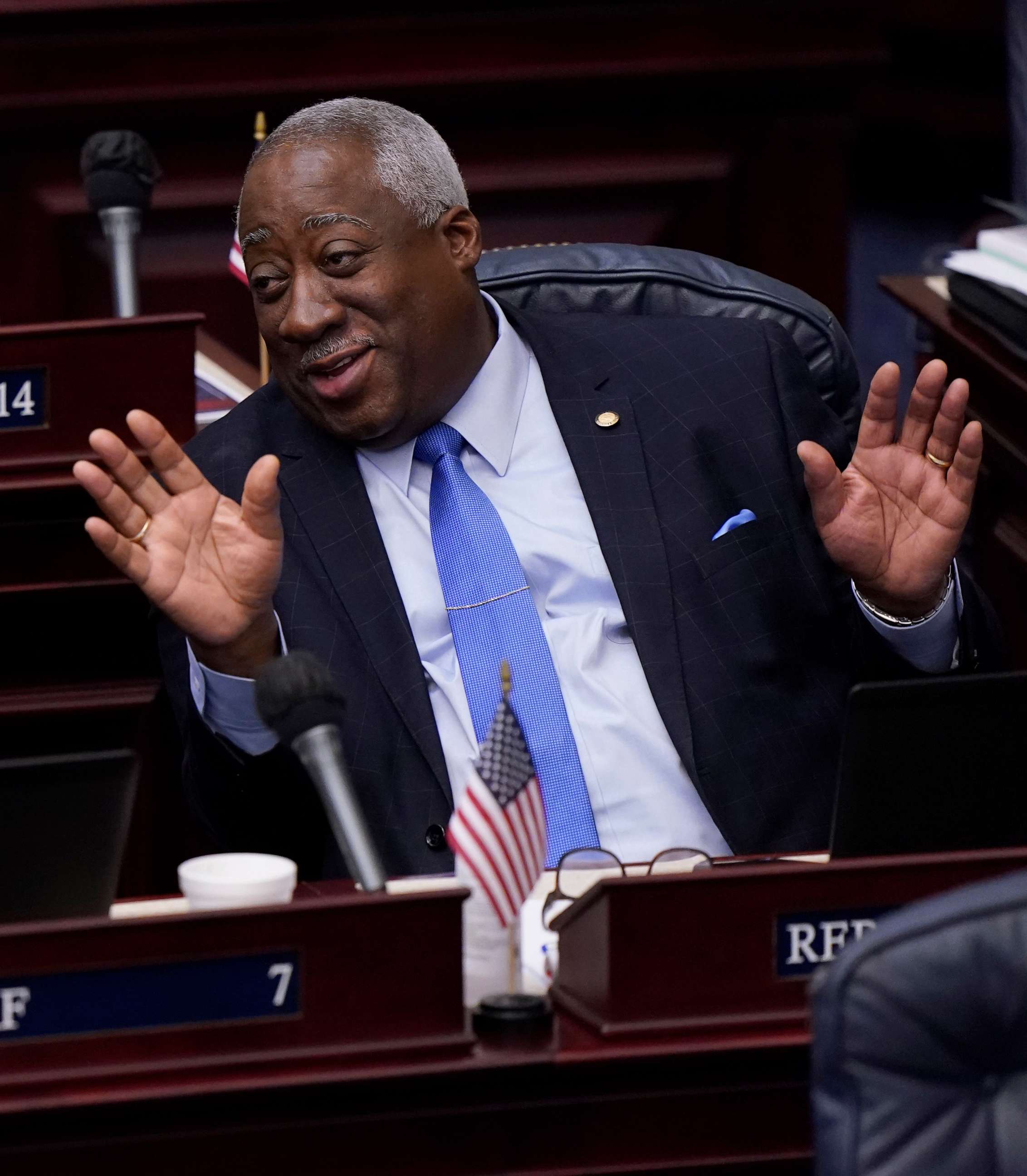 Transgender people have long expressed concerns about the harm of anti-transgender sentiment and the influence it could have on the violence and discrimination disproportionately faced by the community.
"Today, parents and children, many of whom traveled hours to share their stories, had to listen to GOP State Representative Barnaby slander the transgender community from the dais," a statement from local LGBTQ group Equality Florida read. "And Republican leadership in the room refused to put a stop to it."
It continued, "This hideous bigotry has always been at the root of the wave of anti-LGBTQ hysteria sweeping our state."
Advocates say transgender people have historically and falsely been categorized as violent or dangerous, which perpetuates anti-transgender sentiment and discrimination.
Transgender people are more than four times more likely than cisgender people to be victims of violence, according to a study by the Williams Institute at UCLA School of Law.
In his comments, Barnaby expressed his lack of understanding about gender dysphoria and language around gender: "To all the folks that are in the audience that consider themselves gender dysphoria, cis – I don't know what all that means. I really don't know what all that means."
The state has seen several bills this year that restrict the LGBTQ community, as well as implementing several other restrictive laws or policies. Several bills currently being considered by the legislature restrict education, programming or curriculum relating to sexual orientation or gender identity in K-12 schools and colleges, as well as limit access to transgender health care for people under 18.
Several state laws and policies already restrict these issues, but several bills aim to expand restrictions.
One bill, SB 254, would allow the state to alter a parent's custody rights if gender-affirming youth health care is considered for their child.
The group also called on House Speaker Paul Rommel to denounce Barnaby's words.
Several other lawmakers appeared to express support for the transgender people who spoke at the hearing or distance themselves from Barnaby's statements.
"I see you, hear you, understand and love you and -- definitely still a little bit thrown off from the last comments here and I just really wanna let you all know that that that there are many here that understand and support you," said Democrat Rep. Kristen Aston Arrington.
Republican Rep. Chase Tramont, who voted in favor of the bill, also spoke against Barnaby's words.
"I'm also a Christian man and I just want to say to some of the folks in here who share their testimony ... You're not an evil being. I believe that you're fearfully and wonderfully made. I want you to live your life well," Tramont said.