Freddie Gray Funeral Held Amid Alleged Credible Threat to Law Enforcement
Gray, 25, died after suffering a spinal injury while in police custody.
— -- The family of Freddie Gray, the man who died after suffering a spinal injury while in police custody in Baltimore, is preparing to lay the 25-year-old to rest this morning.
Gray's funeral comes as Baltimore police announced that there is a credible threat against law enforcement officers, as members from gangs including the Bloods, Crips, and Black Guerilla Family "have entered into a partnership to 'take-out' law enforcement officers," according to a news release.
The funeral was not explicitly mentioned in the announcement of the credible threat, but the threat was revealed minutes before the service was set to begin.
Gray's funeral service was held at Baltimore's New Shiloh Baptist Church at 11 a.m. with a public viewing hour beforehand.
"Most of us are not here because we knew Freddie Gray, but we're all here because we knew lots of Freddie Grays," family attorney Billy Murphy said at the service.
Church officials estimated that about 3,000 people were attending the funeral, including civil rights leader Jesse Jackson and Rep. Elijah Cummings, D-Md. When Gray's relatives processed into the church, a female relative, believed to be Gray's mother, cried out, "Oh my baby, my baby!"
"Freddie's death is going to light a match -- not of looting and burning, but of awesome change," Bishop Walter Thomas said at the service.
"The protests around his death serves, in a sense, as a defibrillator to start the heartbeat of change in this city," Thomas added.
The funeral follows a volatile weekend. Protests that started off peacefully on Saturday turned violent that afternoon in downtown Baltimore. Gray's wake was held on Sunday and protests were held during that time, as well.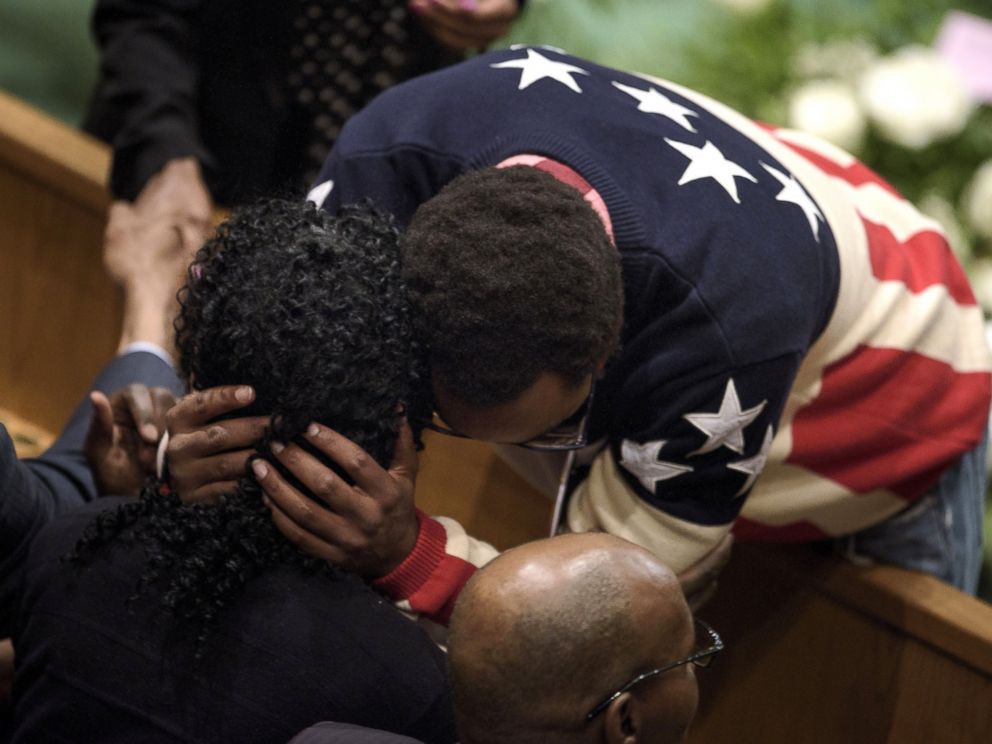 Baltimore City Police said that there were 34 arrests from Saturday afternoon through to the early morning hours of Sunday and six police officers suffered minor injuries. A small group of protesters looted a convenience store and threw tables and chairs through store windows, Baltimore City Police said in a statement released Sunday afternoon.
Gray was picked up by police on Sunday, April 12. Police have not officially disclosed a reason why he was taken into custody, though they said Gray fled after officers made eye contact with him.
He went into a coma on Thursday, April 16, and died the morning of Sunday, April 19, his family attorney has said.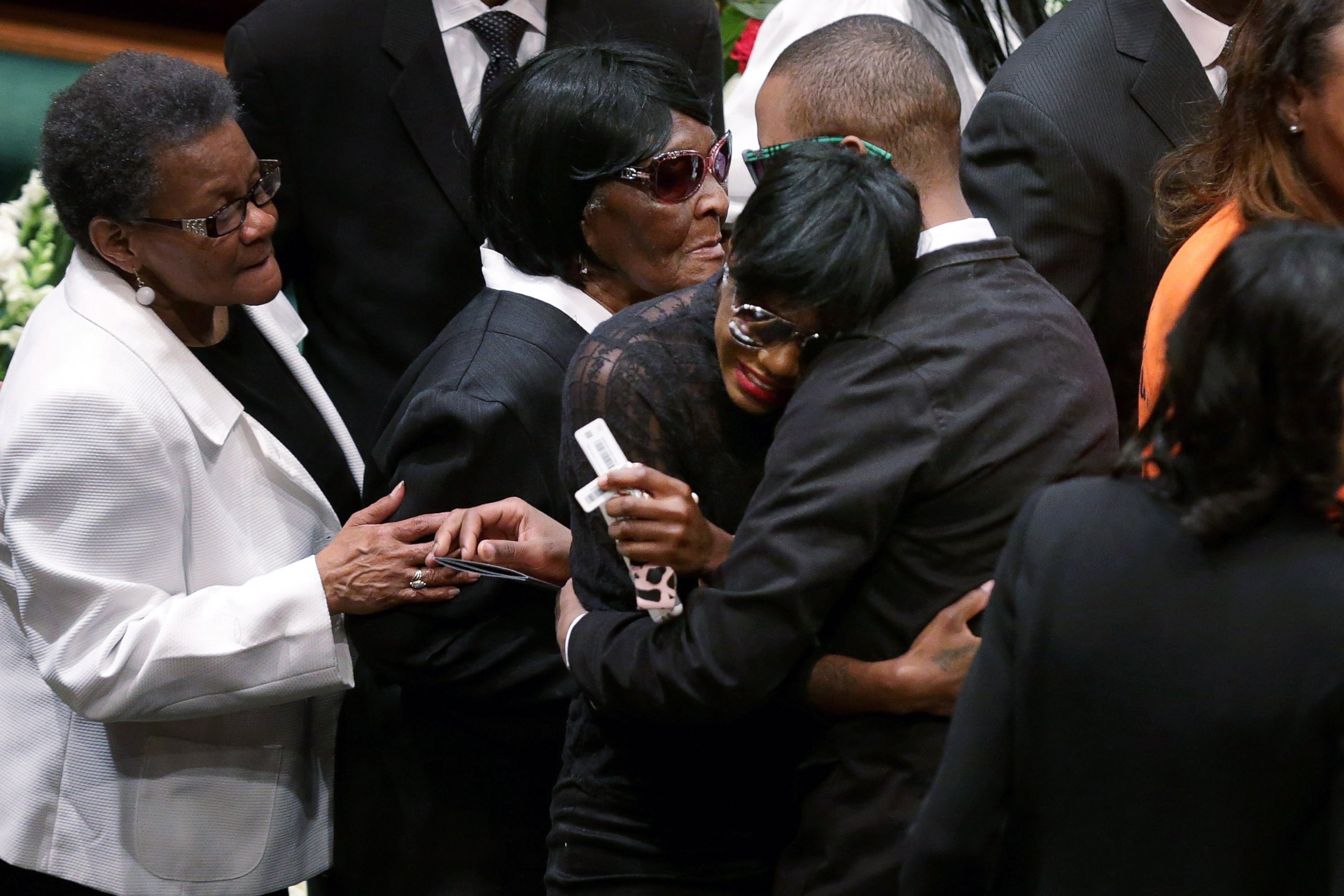 Controversy over Gray's arrest spread across the country when footage shot by bystanders appeared to show Gray shouting in pain as he was apprehended.
Police officials have commented on the case and said on Friday that they can only give limited information because charges may be brought. They said the case remains under investigation.
The lawyer representing the Gray family said that more video of Gray's interactions with police may exist.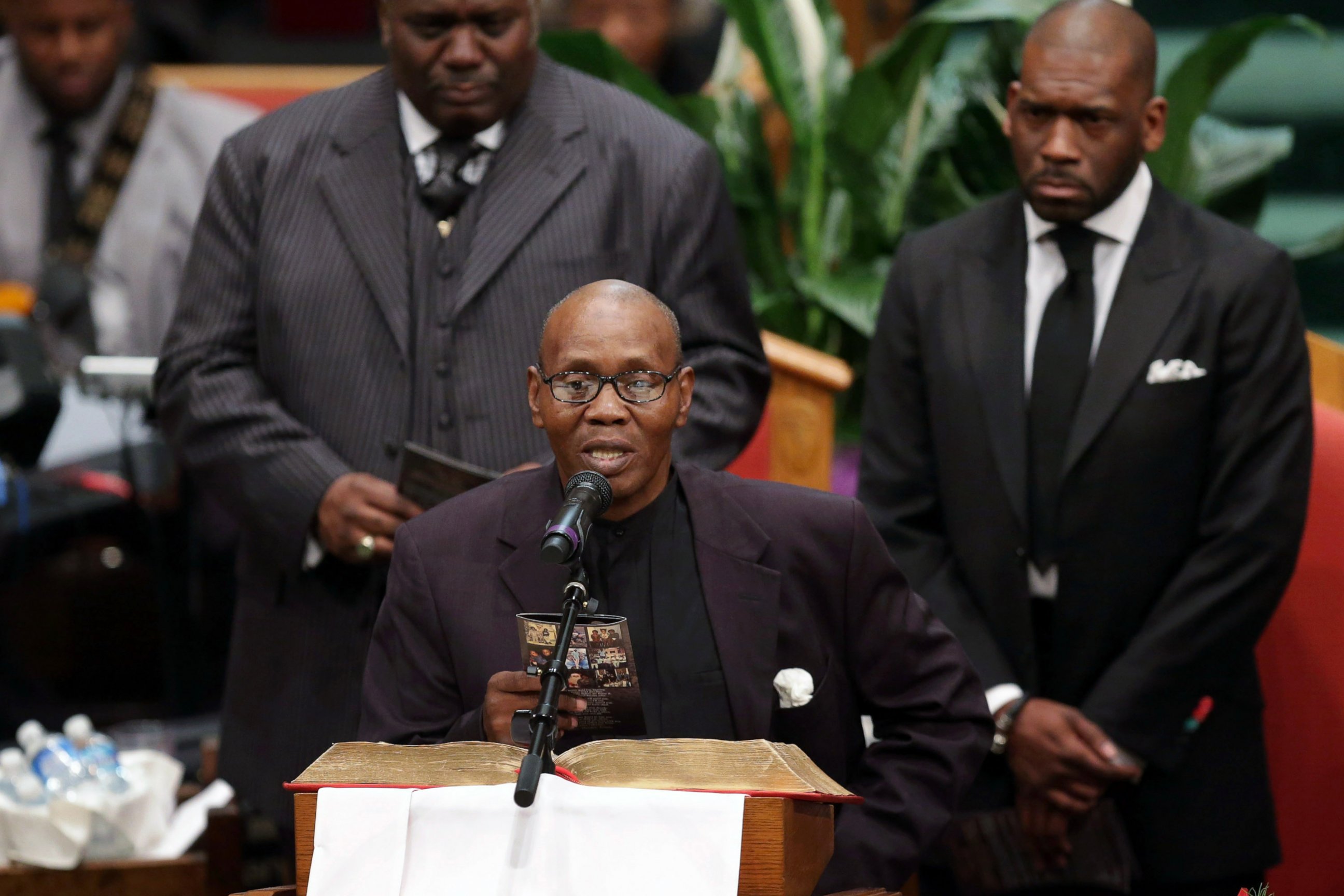 Attorney Jason Downs specifically cited the police department's decision not to release communication traffic logs and 911 tapes.
"To our knowledge, there is absolutely no legal reason" for police to withhold that possible evidence, Downs said.
Baltimore police have denied ABC News' request for information pertaining to any prior complaints that were lodged against the officers involved in Gray's arrest, stating such information is considered personal.
ABC News' Mike Levine contributed to this report.
Get real-time updates as this story unfolds. To start, just "star" this story in ABC News' phone app. Download ABC News for iPhone here or ABC News for Android here. To be notified about our live weekend digital reports, tap here.