Ghislaine Maxwell's conviction should stand, prosecutors say
Maxwell was convicted in December 2021 and is serving a 20-year prison sentence.
Prosecutors urged a federal appeals court to uphold the conviction of Ghislaine Maxwell, who was found guilty of trafficking women and girls for Jeffrey Epstein to sexually abuse.
Maxwell asked the court in February to overturn her conviction and 20-year prison sentence.
"The Government's evidence at trial established that over the course of a decade, Maxwell facilitated and participated in the sexual abuse of multiple young girls," prosecutors wrote in their reply brief.
Maxwell was convicted in December 2021. From 1994 to 2004, Maxwell and Epstein worked together to identify girls, groom them, and then entice them to travel and transport them to Epstein's properties in New York, Florida, New Mexico, and elsewhere, prosecutors said. The girls—some of whom were as young as 14 years old—were then sexually abused, often under the guise of a "massage," they said.
Maxwell argued she was only prosecuted "as a proxy for Jeffrey Epstein" after he died by suicide in jail. She said prosecutors brought a criminal case against her "to satisfy public outrage over an unpopular non-prosecution agreement and the death of the person responsible for the crimes."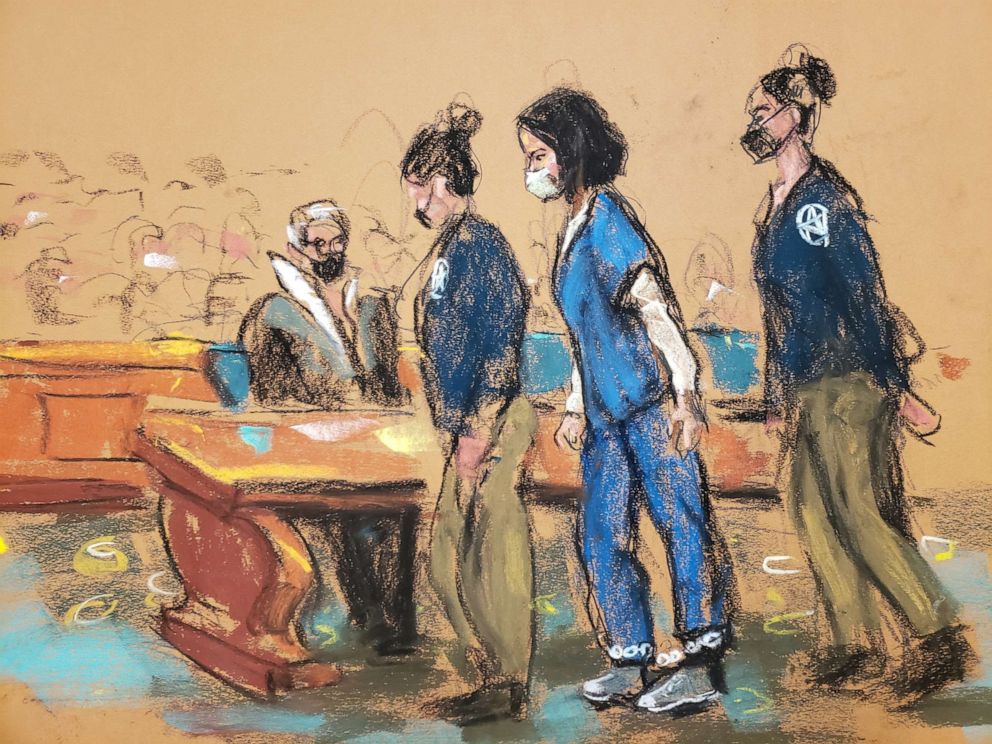 Maxwell said she was inoculated by a 2007 non-prosecution agreement federal prosecutors in Florida arranged with Epstein that allowed him to plead guilty to state charges and serve 13 months in a work-release program.
"In its zeal to pin the blame for its own incompetence and for Epstein's crimes on Maxwell, the Government breached its promise not to prosecute Maxwell, charged her with time-barred offenses, resurrected and recast decades-old allegations for conduct previously ascribed to Epstein and other named assistants, and joined forces with complainants' civil attorneys, whose interests were financial, to develop new allegations that would support charges against Maxwell," her defense attorneys argued in their appeal.
Prosecutors said the district court correctly ruled Maxwell was not covered by the non-prosecution agreement.
"The NPA also provided that, if Epstein complied with the agreement, 'the United States also agrees that it will not institute any criminal charges against any potential co-conspirators of Epstein, including but not limited to' four named individuals, none of whom was Maxwell. Indeed, Maxwell was neither a party to the agreement nor involved in negotiating its terms," prosecutors said in their reply brief.
The defense also appealed based on a juror's omission on a pre-trial questionnaire that he was a victim of child sexual abuse. After the verdict, Juror 50 spoke publicly about the effect of his sexual abuse on his jury service.
"Irrespective of whether the juror's false statements were intentional, which they clearly were, the similarities between the traumatic experiences described by the juror and the victims in the case, together with the juror's public statements, established the juror's bias," the defense said.
Prosecutors argued the judge was right to conclude Juror 50, who said he made an inadvertent mistake, was able to be fair and impartial.
"This case is not within one of the rare, extreme circumstances where a mandatory presumption of bias applies," prosecutors said.