— -- ABC News meteorologist Rob Marciano took a chopper ride above the Baton Rouge, Louisiana area, capturing a unique perspective on the sheer volume of water that has paralyzed parts of the state.
After four days of devastating flooding, more than 20,000 people have been rescued from homes in southern Louisiana and at least six people have died.
President Barack Obama declared a federal emergency in the state on Sunday.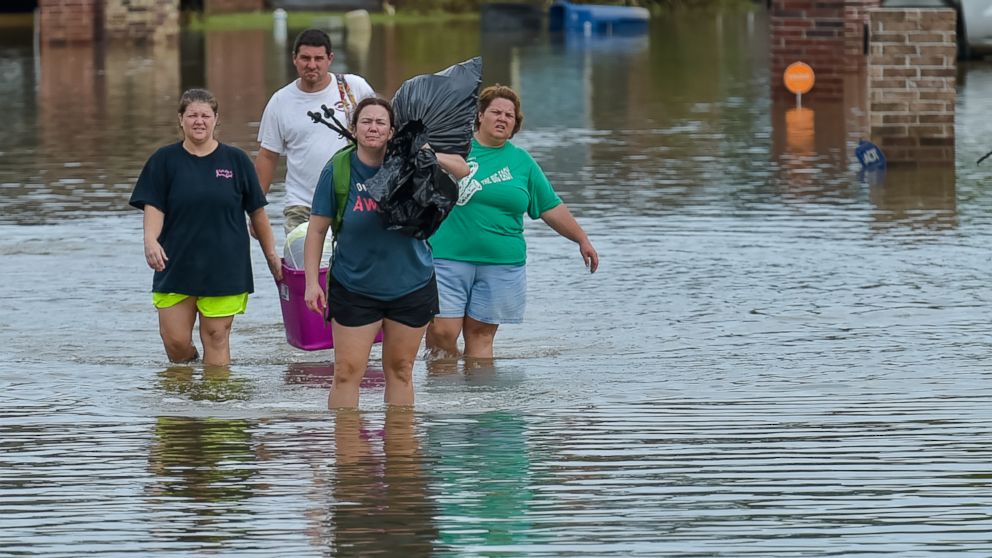 The view from the helicopter shows trapped cars, partially submerged homes and hundreds of cars abandoned on an interstate that was shut down because of the high water.
With so many neighborhoods under water, from the air it's difficult to tell where the river should naturally run, Marciano said.
The severe rain and devastating flash flooding brought more than 30 inches of water to parts of Louisiana.
Gov. John Bel Edwards told ABC News some rising rivers have reached historic levels.
While the worst of the rain is over and flash flood watches have been dropped, many rivers remain at a major flood level.