— -- On a warm Saturday evening in Spanish Fort, Alabama, a group of about 40 high school students got together for a house party and a night of alcohol-infused fun.
It was October 2015 and high school senior, Gage Roberts, was celebrating his 18th birthday. His 58-year-old grandmother, Cathy Roberts, allowed him to have friends over to her rented home in an exclusive golf course community. While Cathy stayed in her bedroom upstairs, emerging on occasion, the teens drank whiskey, beer, wine coolers and other alcohol they had brought to the party, according to court documents and interviews given to "20/20."
Many of the partygoers were players from the undefeated Spanish Fort High School football team, including then-18-year-old senior and running back Cameron Harrison.
That night, something happened at the party that would later lead to Harrison's facing criminal charges and divide the town of Spanish Fort. A 16-year-old girl named Savannah alleged he had sex with her while she was unable to give consent after becoming too intoxicated.
Six of the students who say they were at the party sat down with ABC News "20/20" to share what they experienced.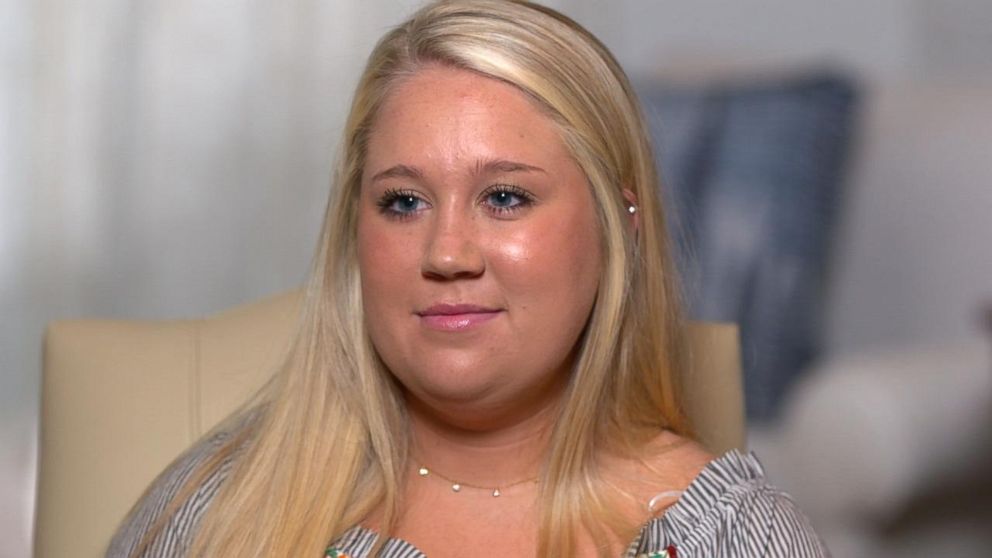 HALEY
Haley, a high school senior and Harrison's friend, said word about the party spread quickly and people outside their normal friend group showed up that night.
"It was not a typical weekend party," she said. "Everyone was texting about it… It was probably like one of the biggest parties I've been to in Spanish Fort."
When she walked in, Haley said the party was full swing.
"There was rap music playing … hair slinging, and arms flailing," she said. "You were just kind of like, 'Wow.'"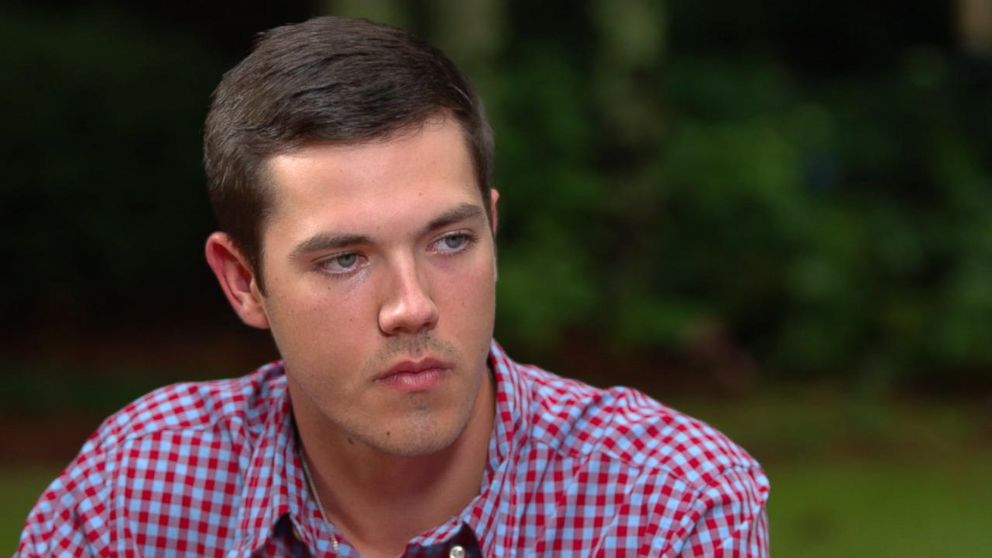 WILL
The party was "hectic," Will said. "People running around, dancing, [there was] beer pong, playing video games, the drinks were definitely flowing."
When he saw Savannah at the party, Will said she seemed fine.
"She was conscious, walking around, having a good time … not stumbling," he said. "I couldn't say she might have been able to walk in a straight line, but I don't think most of the people there could have at that point."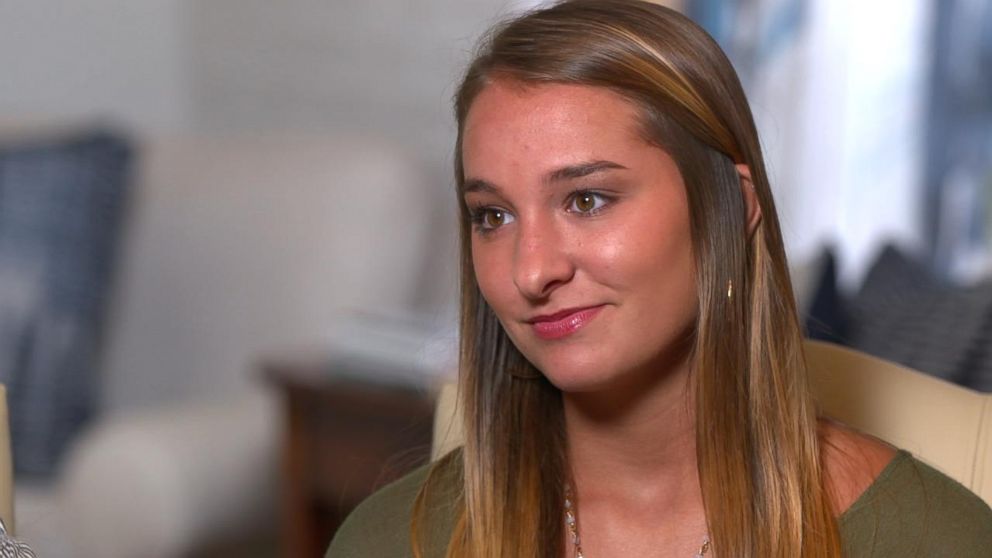 ALY
Aly said the first time she saw Savannah at the party, Savannah was on the couch.
"One of her friends was pouring a little alcohol in her mouth and she was just dancing around," Aly said.
After a while, Aly said some of the seniors wanted to go to the clubs in Mobile, Alabama, so she and her friend Haley decided to go with them.
"We were going to go check out the scene, you know, not really drinking and stuff," she said. "We had never been."
She said they tried to persuade Harrison to join them.
"We were like, 'Cameron, you coming?'" Aly said. "He was like, 'No, I can't get in any trouble tonight. I'm just going to stay here.'"
As she and Haley were about to leave, Aly said they saw Savannah being carried up the stairs.
"She was laughing, and she was fine," she said. "She was like, 'No, I want to go back downstairs.'"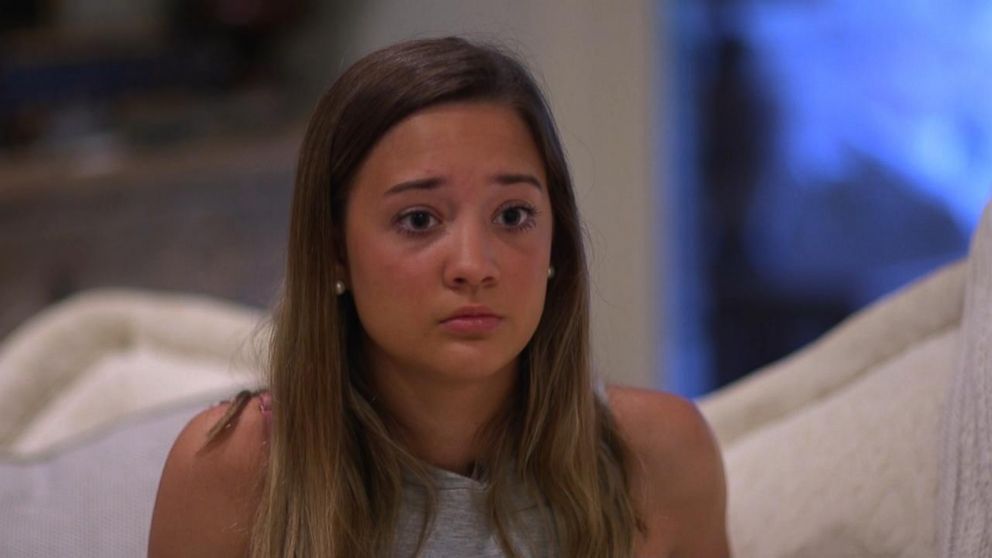 TAYLOR
Taylor was one of the people to help carry Savannah upstairs so she could recover from drinking too much.
"We were all just laughing, making a joke out of it because it was funny," she said. "Everyone had been drinking and we're carrying Savannah up, and Savannah's pretty tall, and we're all kind of short, so we were kind of struggling."
On the way upstairs, Taylor said Savannah's head dropped and it hit the stairs. "She didn't like that, so she was like, 'Oh, let me go!' So she got up and she walked off."
The next time Taylor said she spoke to Savannah was when they were getting a ride home at the end of the party.
"I asked her, 'Are you OK?' and she told me, 'I think I had sex with Cameron,'" Taylor said.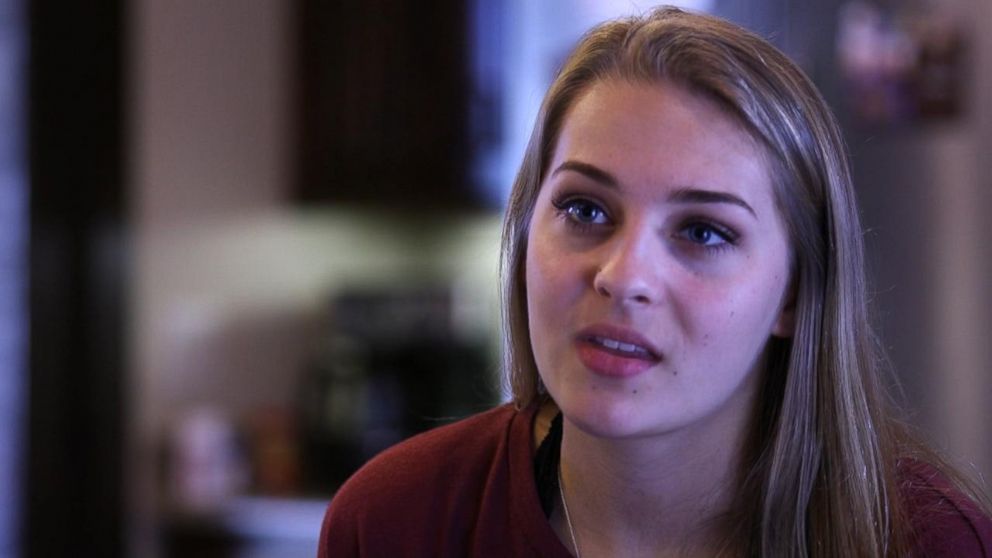 "JESSICA"
With the party was in full swing, Savannah's friend, whom "20/20" is referring to as "Jessica" at her request, then a 16-year-old junior, said it was clear to her that Savannah was drunk.
"All of a sudden I see someone carrying her up the stairs," Jessica said. "It was probably four people that were carrying up the stairs. She was a doll basically. They just each had like a limb and I was like, 'What the heck? When did this happen?'"
A cell phone video of Savannah being carried towards the stairs would later play a big part in authorities' trying to determine what happened that night.
Jessica ran upstairs to check on her friend, who had been placed on a bed in one of the rooms, and said Savannah seemed barely coherent.
"She wasn't really saying like words, she was just like kind of like making noises," Jessica said. "She's kind of really like a zombie."
Jessica said she left Savannah to rest, leaving a light on, but when she went to check on her about 15 minutes later, the bedroom door was locked.
"I was banging on the door and I was like, 'What's going on? Why is the door locked?'" Jessica said. "I couldn't hear anything in there, and the light was off."
Jessica sought help and eventually Gage Roberts demanded the door be opened. Jessica said she was shocked to see Harrison standing there naked.
"I was like, 'Oh my gosh, what just happened?'" she said. "Savannah, like, half her body is on the bed with her arms back and then half [of] her body was draped off the bed."
Jessica said she immediately started yelling at Harrison.
"I was like, 'What are you doing? She's obviously not OK right now … why would you do that?'" she said. "He was like, 'She wanted me to.'"
Jessica said she rushed over and Savannah was "completely out of it" but when she tried to talk to her, Savannah said, "Just leave me here." Angry that Savannah didn't want to leave, Jessica said she stormed out of the bedroom, but came back upstairs about 10 minutes later. She said that's when she saw Savannah vomiting in the upstairs bathroom, with her clothes on inside-out and backwards.
"She was slumped over the toilet, throwing up," Jessica said. "She threw up so much. It was at least 20 times that night. She just kept throwing up everywhere."
After the party, Jessica said she brought Savannah home with her.
"She was still shaking, she was white," Jessica said. "I put so many blankets on her and she kept saying, 'I'm so cold, like it sounds like she was in a freezer.'"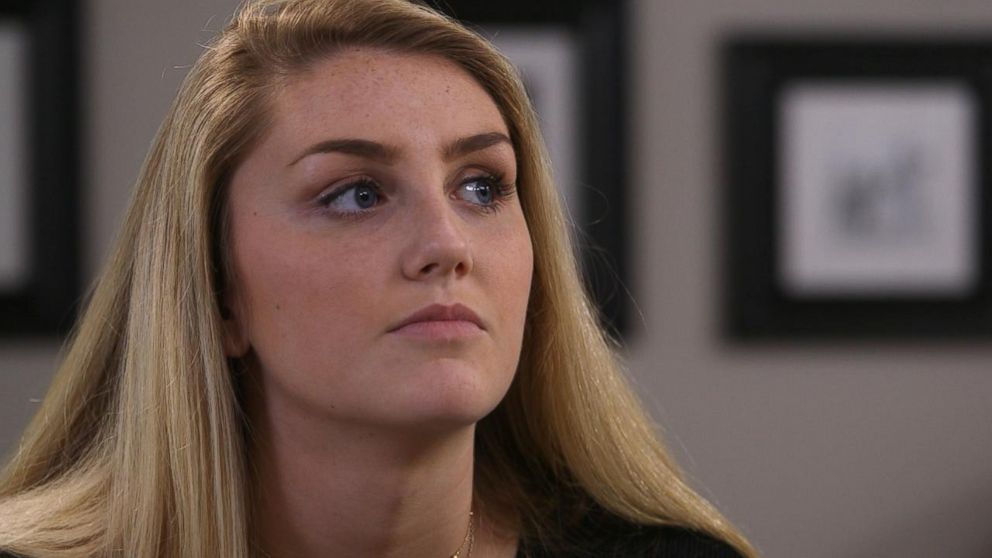 SAVANNAH
Savannah, then a 16-year-old junior, had moved to Spanish Fort the previous year. She says she was invited to Roberts' birthday party by her friend, Taylor.
"I had the ACT Saturday morning and the party was Saturday night," Savannah said. "So my whole mentality was, 'My parents are out of town, I'm taking the ACT and then I'm going to go party afterward and blow off some steam."
Savannah said she had two Smirnoff Ices before getting to Cathy Roberts' house, and once she got there, she had "three more … three or four beers and then four double shots of Fireball."
"This is all, like, consecutively," she said. "It was all like under an hour that I had drank this much."
The last thing Savannah says she remembers is standing in the kitchen and singing "Happy Birthday" to Gage Roberts. That's when witnesses say they saw her knock over a glass.
"It's like I wasn't even in my body," Savannah said. "It's like my head was telling me, 'Something's not right, but I just, like I could feel myself fading out, like you know, from having control of myself."
Savannah said she didn't really remember being carrying upstairs.
"I could hear things going on … my eyes were shut, but I could just hear everything," she said. "I just didn't feel with it at all."
She says she has no recollection of being in a bedroom upstairs, being with Harrison, or vomiting in the upstairs bathroom. According to court documents, Cathy Roberts heard someone vomiting in the upstairs bathroom and came in to check on her, then went back into the bedroom.
The next morning, Savannah said she looked at herself in the mirror and was horrified at what she saw.
"My face was sunken in," she said. "I had bruise hickeys all down my neck … I just started crying because I just felt so disgusted with myself … I knew everyone was going to … talk about it."
Then Jessica told her she had done more than just drink too much that night.
"She said, 'You and Cameron had sex, but you were really messed up,' and I said, 'I don't remember that,'" Savannah said. "She was like, 'I'm so sorry.'"
Rumors about what happened between Savannah and Harrison at the party quickly spread around the school. Students, some who claimed to have been in the room while they were together, gave varying stories about whether or not Savannah had consented to have sex with Harrison, but Savannah is firm that she did not give consent.
"You cannot have sex with someone who is mentally, physically incapacitated to the point of where I was," Savannah said. "I had alcohol poisoning. I know I did. They didn't take me to the hospital, just, you cannot do that. That is wrong… no girl deserves that."
On Nov. 4, 2015, Cameron was charged with first-degree rape. He was released on bond, suspended from the football team and forced to take his classes online.
Under Alabama law, first-degree rape is a class A felony. When it became clear the star running back would be banned from playing for the rest of the season, many in the community rallied in support of Harrison.
He was put under house arrest and was forced to wear an ankle monitor. He was barred from school, from walking at graduation and from playing in the high school football playoffs. The Toros went on to win the Alabama Class 6A state championship. He later pleaded not guilty.
Cathy Roberts was charged with throwing an open-house party and allowing minors to use alcohol. She was ordered to pay a $250 fine and sentenced to six months probation.
In April 2017, Harrison was granted "youthful offender status." His case was transferred to juvenile court and the records were sealed. The Baldwin County District Attorney's Office announced it and Harrison's attorneys had "resolved this ongoing case to the satisfaction of all parties involved," but the agreement "was confidential" because of the case's juvenile status.
Cameron and his family wanted to speak to "20/20" about the case on camera, but the terms of his plea agreement prohibit him from commenting further. He is not currently in jail. Savannah spoke with "20/20" prior to the agreement.