— -- Hundreds gathered in solidarity at Manhattan's historic Stonewall Inn to express their support for the victims killed at Pulse nightclub in Orlando.
Roughly 500 people were in attendance, looking for a sense of community and hope.
Jarrett Lucas, executive director of the Stonewall Community Foundation, told ABC News that "Stonewall is a symbol of resistance."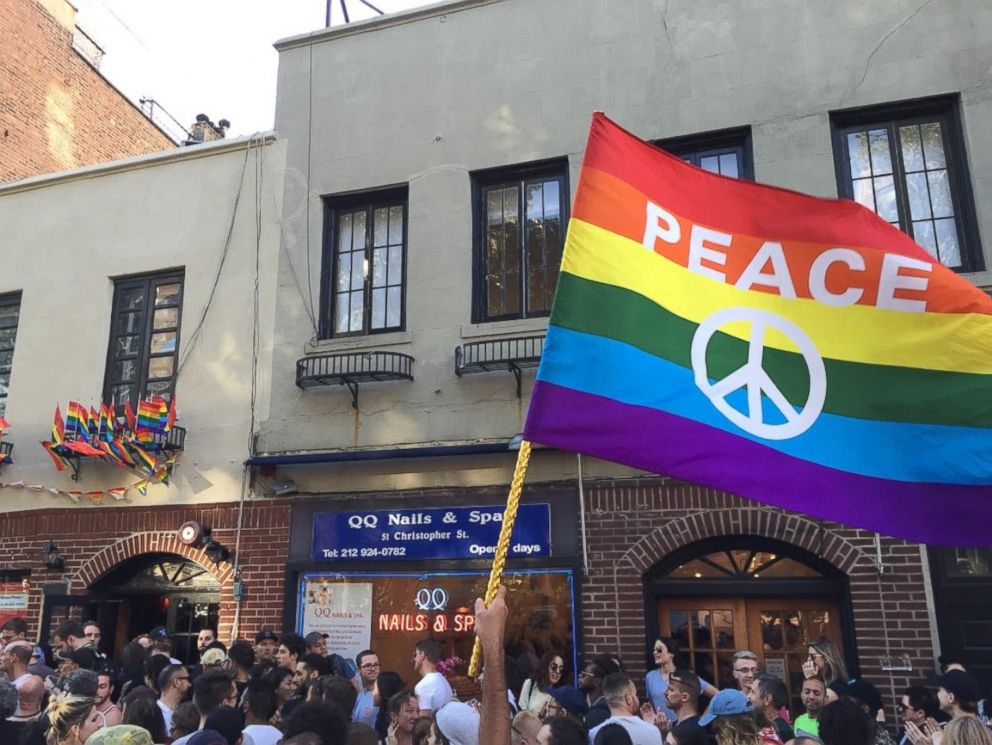 The 1969 Stonewall riots took place at the site, located in Manhattan's Greenwich Village neighborhood. The riots are widely considered to be the beginning of the gay liberation movement in the U.S.
Despite its powerful symbol, many patrons were still concerned about their own safety.
"Turning on the TV and seeing bodies that look like mine makes it easy to empathize," Lucas said. "Unfortunately, it's a fear that many people walk around with every day. That target feels a little larger today."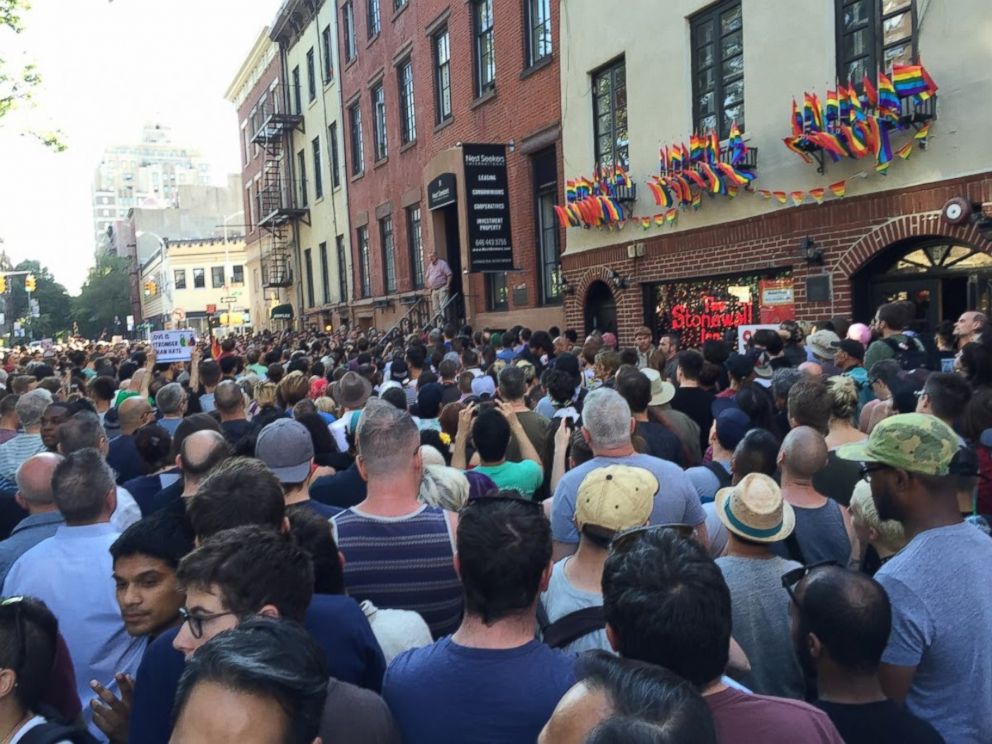 There was a heavy police presence at the vigil. NYPD had tweeted Sunday that special forces were on scene to patrol the area.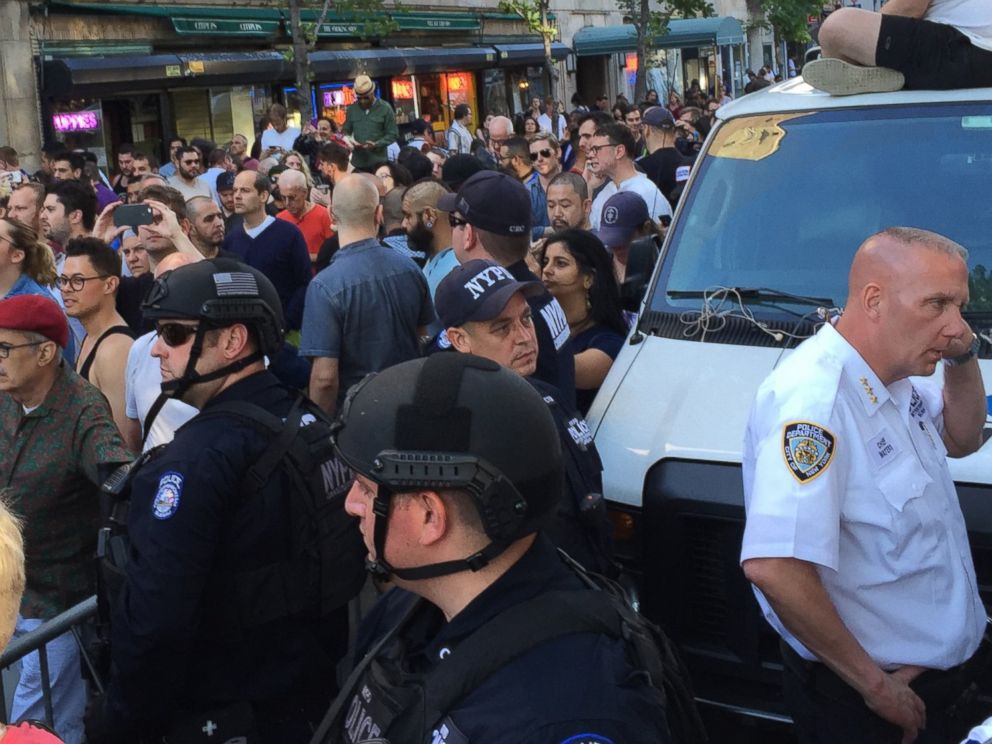 Despite the somber tone, many in the crowd remained hopeful that the nation would overcome this tragedy.
"I think it's important for us to stand together and reinforce our commitment to diversity and inclusion during these attacks on our community," said Jonathan Cohen, a public health lawyer in attendance.
"It's hard enough for young gay men without having to fear for your life," Cohen added.
As the crowd gathered the protests grew louder.
"We are in this together!" activist Hannah Simpson shouted, using the crowd to amplify her voice.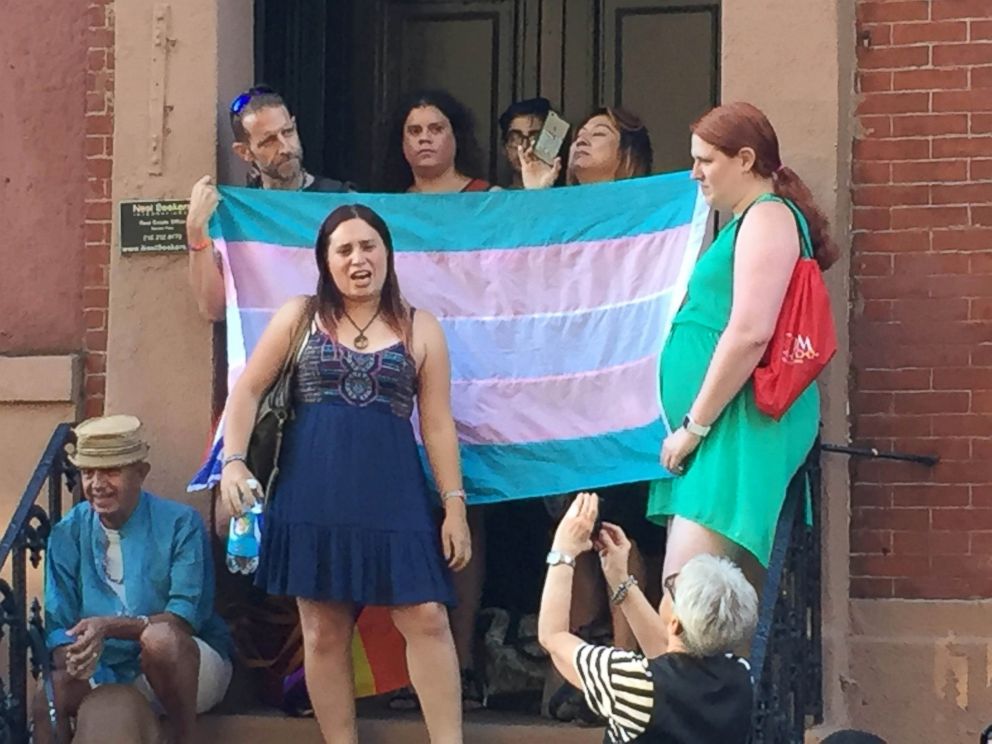 The message became clear -- those in attendance would not be silenced.
"We came here to make a statement," said Rachel Tiven, CEO of Lambda Legal, an LGBT civil rights organization based in New York. "Until we are safe from this kind of violence, we simply are not full and equal members of society."
Forty-nine people were killed early Sunday morning when police said Omar Mateen -- armed with two guns -- opened fire inside Pulse, a gay nightclub in downtown Orlando.
ABC News' David Merrell contributed to this report.