Tropical Storm Beryl is churning in the Atlantic on Sunday and taking aim at the small islands that make up the eastern Caribbean. However, the storm lost strength throughout the day Saturday and will continue to weaken as it moves west.
Beryl is a tropical storm as of early Sunday with maximum sustained winds of 45 mph, after starting out as a hurricane on Saturday morning.
It is located about 240 miles east of Barbados and is moving west-northwest at 20 mph.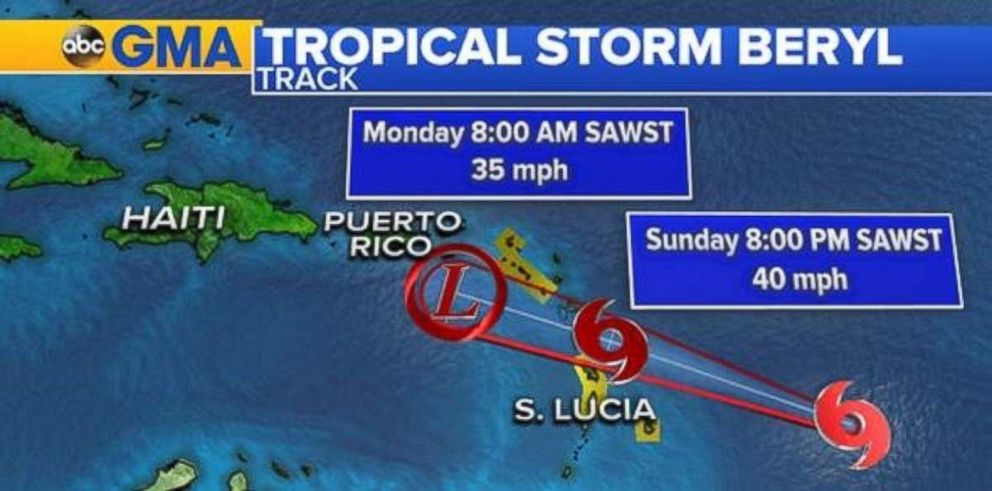 At this time, Beryl is forecast to weaken to a tropical depression by Monday morning and dissipate shortly after due to increased wind shear in the Caribbean Sea.
Tropical storm warnings are in effect for Dominica and Guadeloupe and a tropical storm watch is in effect for Barbados, Martinique, St. Martin, St. Maarten, St. Barthelemy, Saba and St. Eustatius.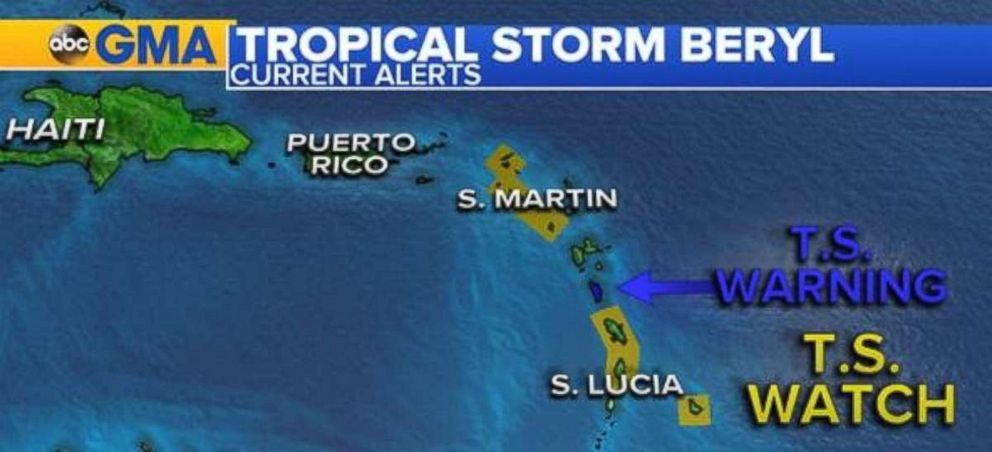 Tropical storm strength winds can be expected in the watch and warning areas late Sunday through Monday morning and total rain accumulations of 1 to 3 inches through Monday.
Though not currently under any advisories, the Leeward Islands, the Virgin Islands, Puerto Rico and the Dominican Republic should be monitoring Beryl's progress. The potential for heavy rain and gusty winds extends through Tuesday.
New tropical storm
Tropical Storm Chris, which officially became a named storm at 5 a.m. Sunday, will linger off the North Carolina coastline, slowly gaining strength over the next two days. By Tuesday, the storm will begin moving northeast and away from the U.S.
There are no watches or warnings in effect at this time, but people along the coast of North Carolina should monitor the progress of this system. Impacts could include life-threatening surf and rip current conditions affecting portions of the coast from North Carolina through the mid-Atlantic into early next week.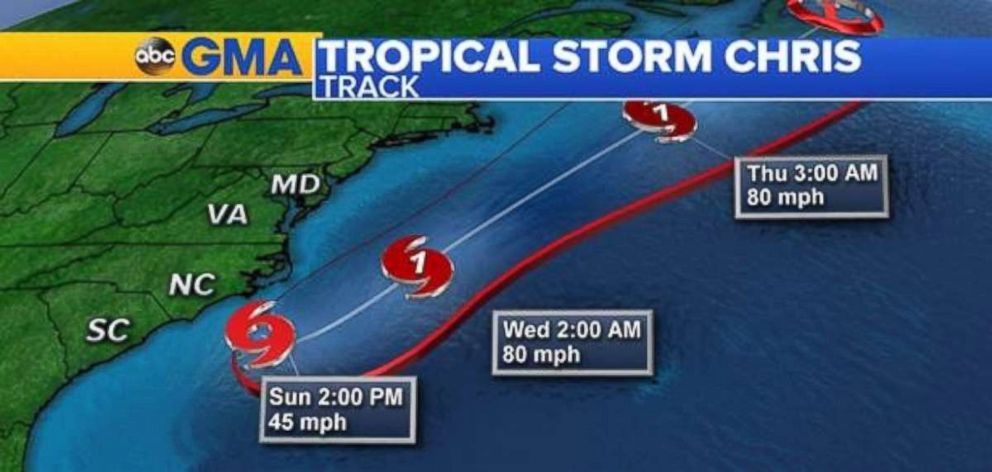 Winds as strong as gale force can be expected along the North Carolina coast and the Pamlico and Albemarle sounds over the next 24 hours.