Hurricane Irma's path
Irma cut a destructive swatch through the Caribbean before heading to Florida.
— -- Hurricane Irma made landfall in the Florida Keys on Sunday morning, then moved up the state's west coast where a second landfall around Naples and Fort Myers was expected later in the day.
The monster storm hit Florida after cutting a swath of destruction through the Caribbean. It hit Cuba overnight Friday as a Category 5 hurricane.
It weakened to a Category 3 on Saturday, with 125 mph winds, then strengthened again to a Category 4 before slamming into the Florida Keys.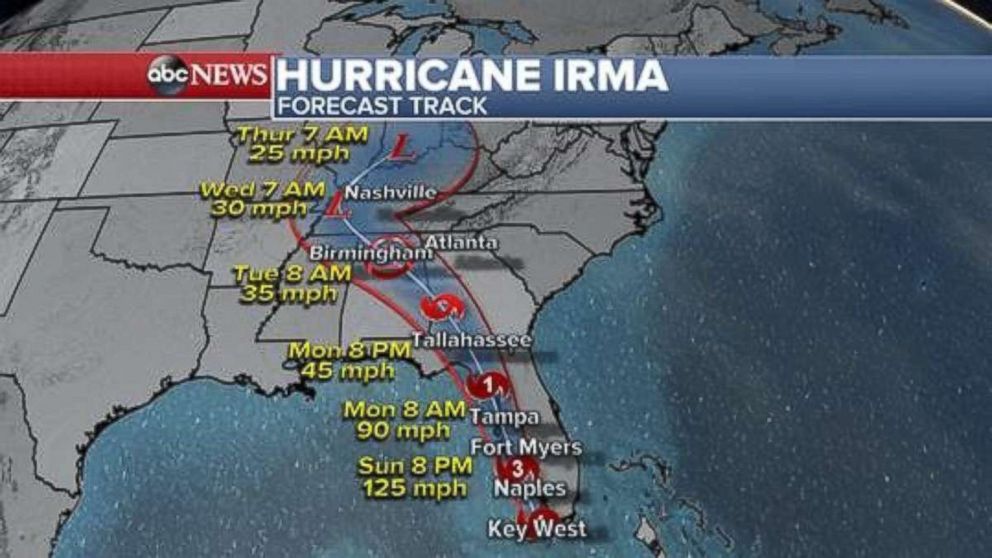 By Sunday afternoon, Irma weakened to a Category 2 storm. Irma's eye passed over Naples and is now headed toward Fort Myers. Later, the eye is expected to go over Tampa.
By Monday morning, Irma is projected to be near Cedar Key and Tallahassee in the northern part of the state.
Irma is expected to bring destructive storm surges of up to 15 feet high to southwest Florida.
Florida Gov. Rick Scott on Sunday warned residents of storm surges and flooding from rivers.
"Do not think the storm is over when the wind slows down," he said.
Two other images show how air traffic over south Florida has come to a standstill.
The first flight radar image shows the absence of virtually any flights over the southern part of the state Saturday. The second image shows how busy the same skies were on Sept. 9.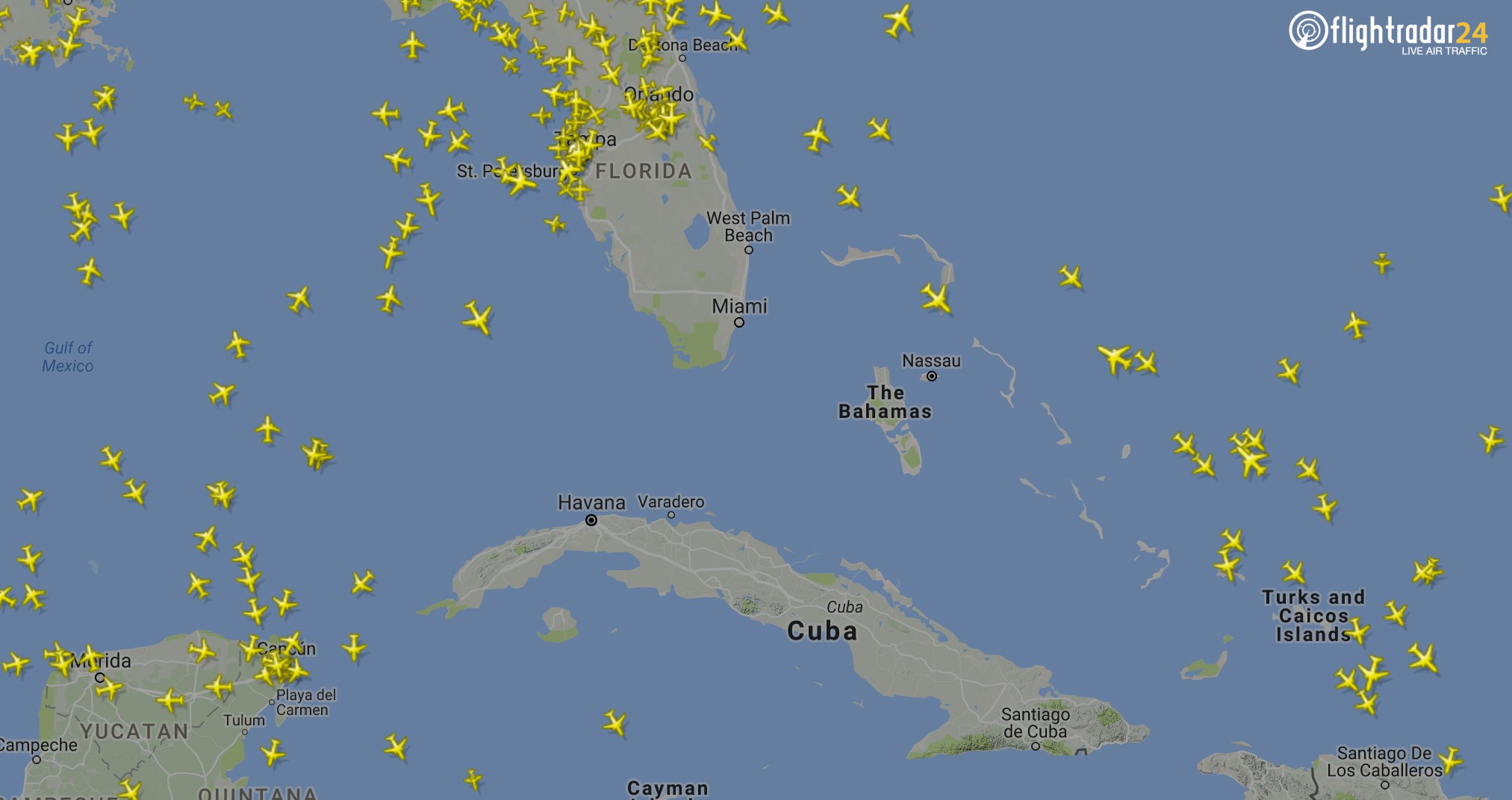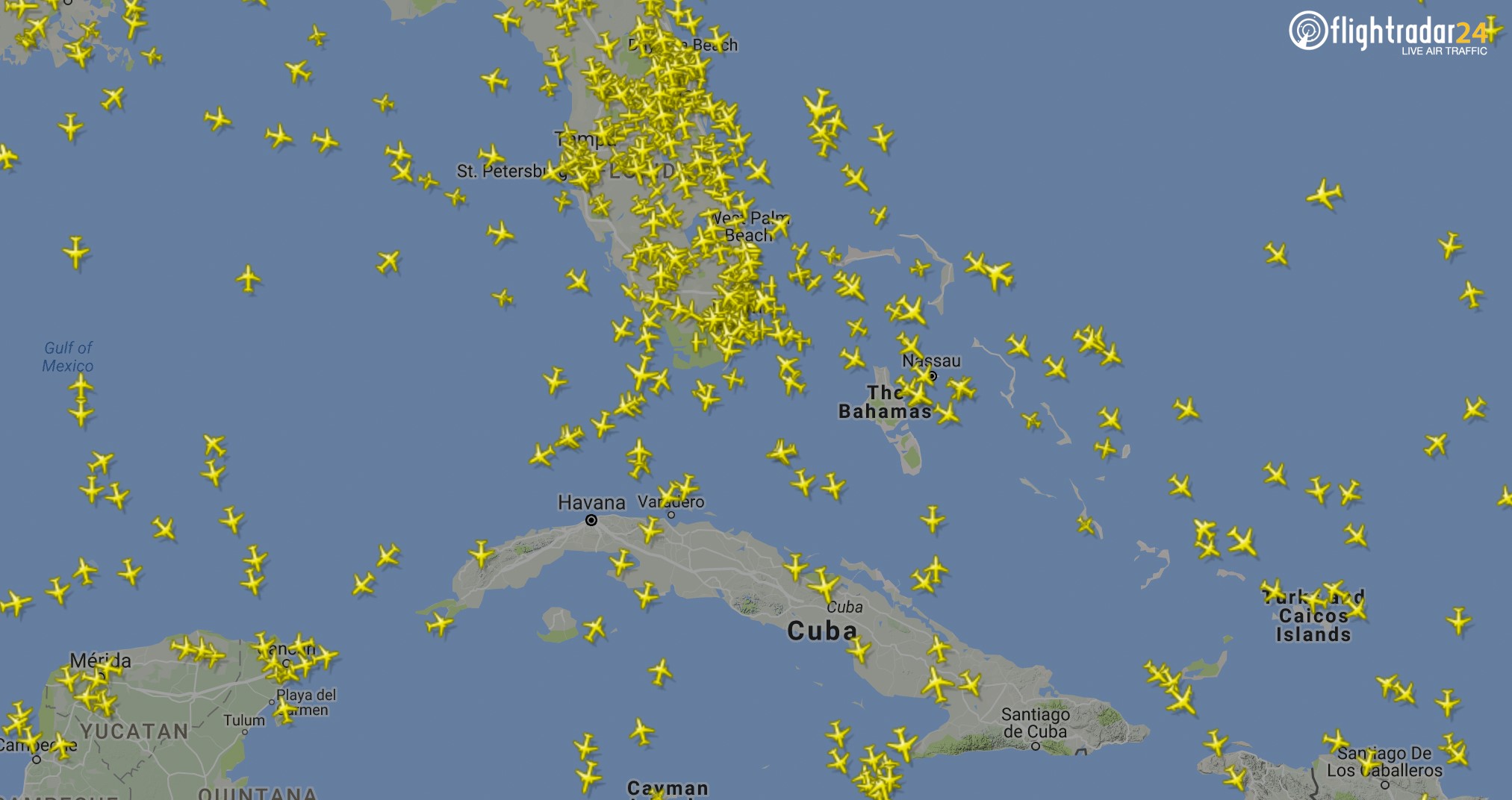 ABC News' Daniel Steinberger contributed to this report.