It took nearly 25 years, two trials and one letter from beyond the grave, but prosecutors said they have brought justice to Julie Jensen.
The 40-year-old mother of two was found dead in her bed on Dec. 3, 1998, by her husband Mark Jensen. Toxicological testing eventually determined she had ethylene glycol, the main ingredient in antifreeze in her body.
Investigators would discover the day after her death that Julie Jensen gave her neighbors a letter detailing her suspicions against her husband and included incriminating details to back up her claims.
Mark Jensen was convicted of her murder a decade later, with that letter as key evidence in the trial after police received it from Jensen's neighbors.
"I viewed it as Julie's last will and testament. I felt that this was her testamentary request," former Kenosha County District Attorney Bob Jambois, who has been overseeing the prosecution of this case for over two decades, told "20/20" in 2008.
An appellate court overturned the conviction in 2011 citing that the letter shouldn't have been admitted into the trial, because it violated Jensen's Sixth Amendment rights to confront the witnesses against him.
Prosecutors retried Mark Jensen in January 2023 without the letter, focusing on other evidence they said proved his culpability including internet searches he made on his computer. He was convicted by a jury following a day of deliberations on Feb. 1.
"20/20" will take a look back at the case in an episode airing Feb. 10 at 9 p.m. ET and streaming on Hulu the next day that will feature new interviews with Julie Jensen's friends and family, prosecutors and key witnesses who testified against her husband.
From the outset of the investigation, Jambois said he knew it was going to be a difficult case because there were no immediate signs of foul play.
The prosecutor, however, said he felt that something was off, especially with the husband's demeanor, which he said didn't seem remorseful or depressed following Julie Jensen's death.
Some of Julie Jensen's friends told "20/20" that they sensed something wasn't right about Mark Jensen.
Ruth Vorwald told "20/20" that Mark Jensen showed no signs of grief at his wife's wake.
"Mark was standing maybe 5 feet from her casket, and he had a group of men around him. He was laughing [and] joking and it just was so odd," she said.
Vorwald said that soon after the funeral she noticed that there were over a dozen garbage bags on the curb of the Jensens' house that contained Julie Jensen's belongings.
"It's like he wanted to erase her," she said. "He's erasing her from his life [and] from the house."
A revelation by Julie Jensen's neighbors would confirm those suspicions.
Before her death, she gave an envelope to her neighbors Ted and Margaret Wojt and told them that "if anything happens, give it to the police."
After Julie Jensen's death, the Wojts gave the police the sealed envelope. In it was a letter written by Julie Jensen, accompanied by a photo of a shopping list that included a syringe and chemicals.
"I am suspicious of Mark's suspicious behaviors and fear for my early demise," Jensen wrote. "If anything happens to me, he would be my first suspect. I would never take my life because of my kids — they are everything to me!"
Jensen also discussed in the letter a possible reason why her husband was harboring hostilities toward her. She referenced a brief affair that she had years earlier and said her husband had "never forgiven me."
Prosecutors would later learn that Mark Jensen was having an affair with a co-worker at his brokerage firm that began before his wife's death. Mark Jensen later married her.
During both of Mark Jensen's trials, his attorneys argued Julie Jensen died by suicide and was using her death to frame her husband for murder. Paul Griffin, Julie Jensen's brother challenged this allegation. He told "20/20" that his sister was never a vengeful person.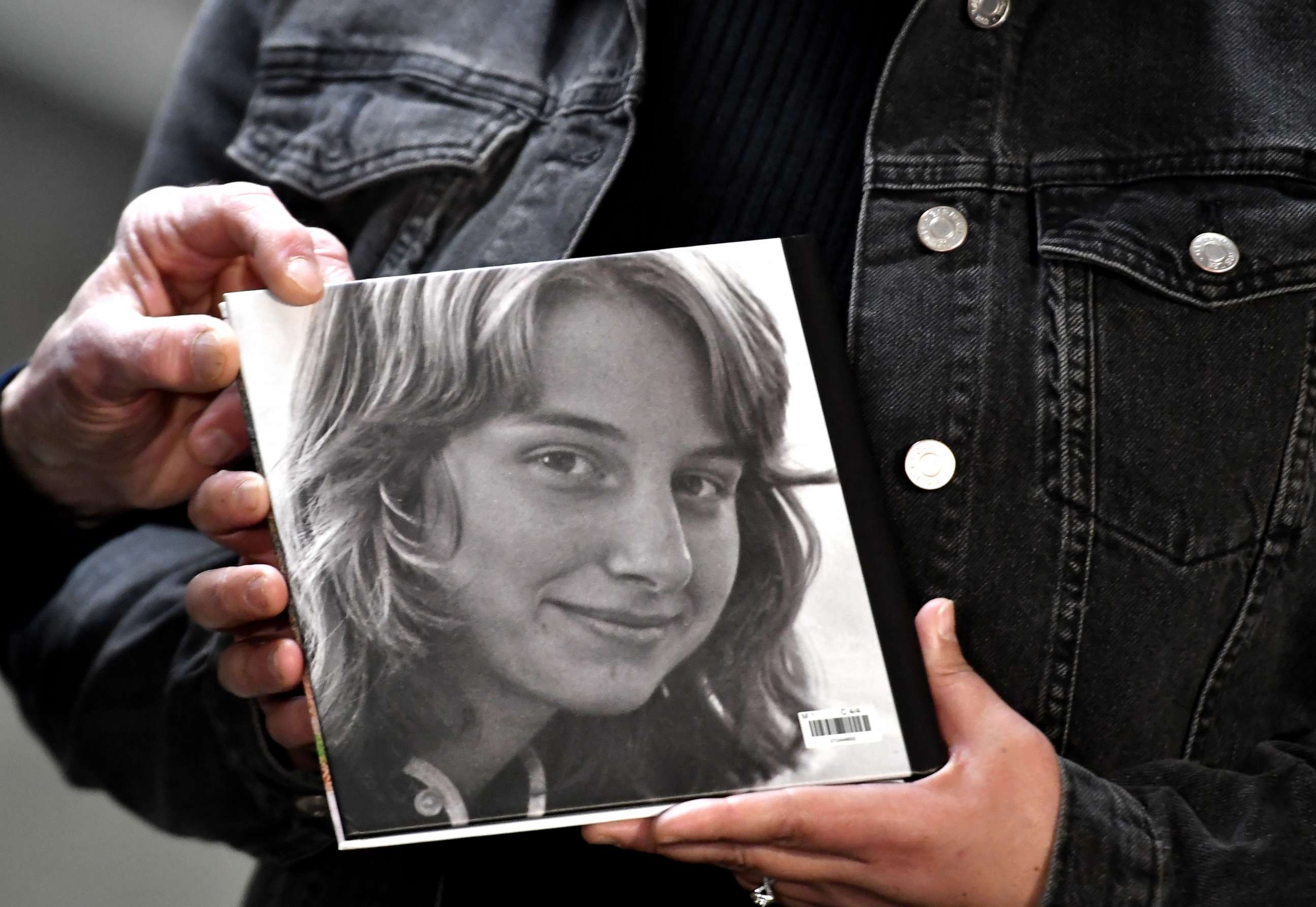 "That's the craziest thing I've ever imagined. I don't know how anyone could believe that, anyone," he said.
Prosecutors claimed the evidence showed Mark Jensen had the motive and means to take his wife's life. The prosecution also presented witnesses who testified during both trials that Mark Jensen made incriminating statements.
Ed Klug, a former co-worker of Mark Jensen, testified that during a work conference in the fall of 1998 his former colleague spoke about hating his wife and mentioned poisons and websites about killing one's spouse.
Klug claimed that he didn't go to the police in part because he feared that Mark Jensen would retaliate against him and his family.
"Looking back, I wish I would've taken him seriously," he said.
David Thompson, who in 2007 was an inmate in jail on the same cell block as Mark Jensen testified that Mark Jensen was aggravated by the prospect of Ed Klug testifying and called him "a thorn in his side."
"He mentioned, 'I wish I could just get rid of him,'" Thompson told "20/20."
Thompson said he had no interest in doing anything against Klug but wanted to make some money and told Jensen he could have someone kidnap Klug before the trial.
Thompson says the fake scheme was all just a ploy to profit off Jensen, and he never intended to go through with it. No one was ever charged.
Jensen's defense noted no money was ever transferred to Thompson, claiming the alleged plot was all Thompson's idea. Jensen's lawyers also argued that a positive letter written by prosecutors after Thompson testified may have gotten him a lesser sentence in another case.
The nearly month-long second trial ended last week with a jury convicting Mark Jensen after only one day of deliberating. The verdict came as a relief to Julie Jensen's friends and family.
"I worried that he might not be found guilty without the letter," Griffin said. "It was really unknown as to what was going to happen."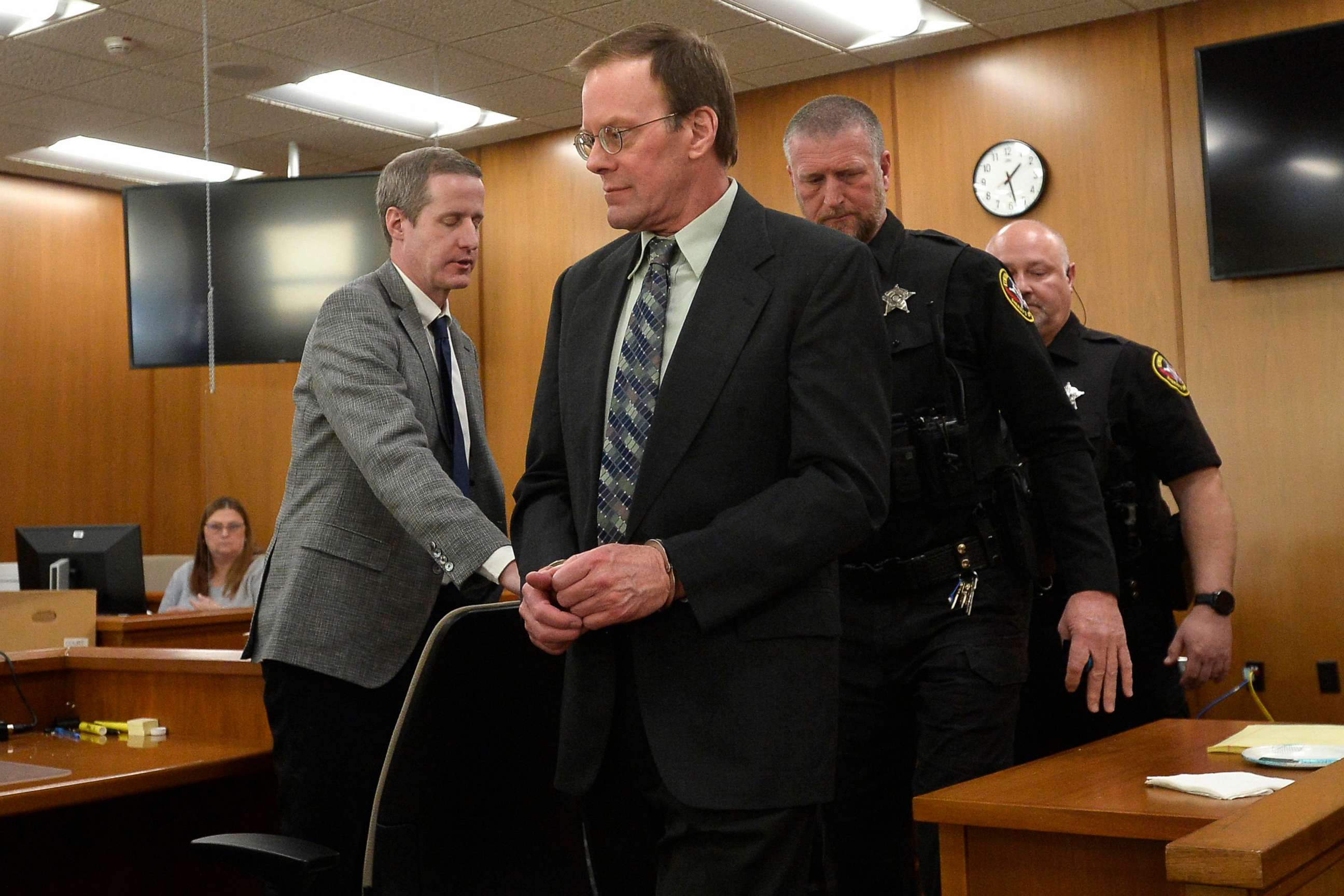 Sentencing is scheduled for April 14. Mark Jensen told reporters after the verdict that he plans on appealing the case.
Jambois, however, scoffed at Jensen's remarks and said he didn't think another trial will happen.
"If he does, I'll be back and will try this son of a b---- again," he said.