— -- FBI officials Wednesday called the massacre that left 50 dead, including the shooter, at an Orlando gay nightclub both an act of terrorism and a hate crime.
As investigators piece together possible motives for the deadliest mass shooting in U.S. history, the focus has turned toward the shooter's wife.
What Did She Know?
Noor Mateen, the 30-year-old wife of Orlando nightclub shooter Omar Mateen, is being considered for possible criminal charges, officials say.
A law enforcement official told ABC News that she may have known something about the assault in advance but claims she tried to talk him out of it.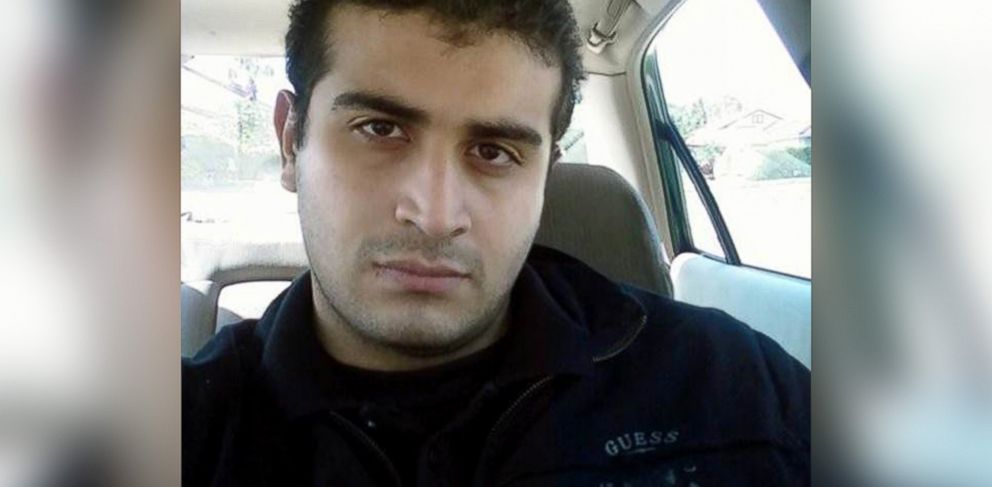 Noor Mateen was with her husband when he recently bought ammunition and a holster, sources familiar with the investigation told ABC News.
Authorities said that she was not initially forthcoming with investigators but began to open up and cooperate after pressure from investigators. Omar Mateen and Noor Mateen were married for about 3 1/2 years, his father, Seddique Mateen, told ABC News. He said he had no idea whether she was involved in the attack.
No final decision has been made about whether to charge Noor Mateen, according to the sources.
Pledges to ISIS
While inside of Pulse, after an initial round of shooting, Omar Mateen called not only 911 but also someone he knew. He also called an Orlando television station.
Matt Gentili, a producer at CFN 13 in Orlando, told the AP that a man called him and said "I'm the shooter. It's me. I am the shooter."
Gentili said that Mateen said that he did it for the Islamic State and spoke in Arabic.
The call came in about 2:45 a.m., roughly 45 minutes into the massacre, NY 1 News, the station's sister operation in New York, told the AP.
During Mateen's call to police and in a Facebook post, he also pledged allegiance to ISIS. On Facebook, he also ordered America and Russia to "stop bombing" the terror group and warned of attacks to come, FBI officials said.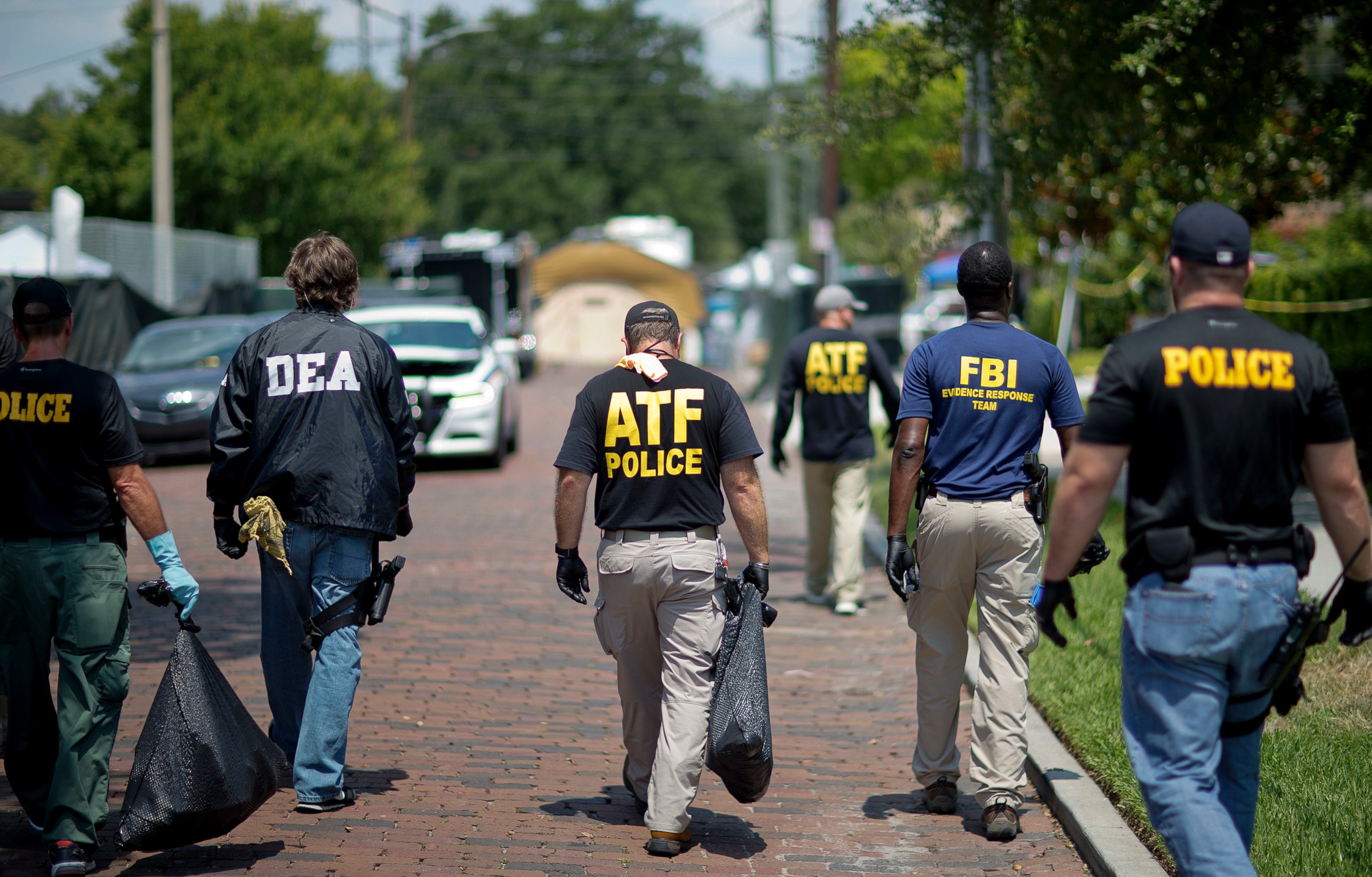 Omar Mateen's Sexuality Questioned
Seddique Mateen told ABC News that she and his son were close, had a good marriage, shared everything and lived together.
He also said he didn't think his son was gay.
He said that if his son was gay, his wife would know and that if he was using gay dating apps or going to gay clubs, it is likely he was scouting a location for an attack.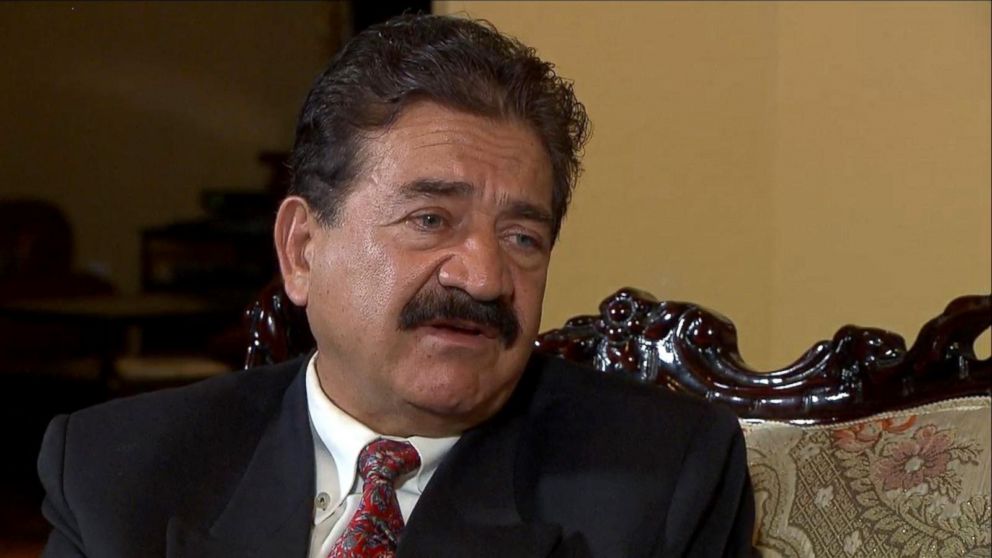 Employees and patrons of Pulse nightclub, the site of the shooting, told ABC News that Omar Mateen was a regular at the club for several years. James Van Horn, a Pulse patron, told ABC News "the shooter used to come into the bar on a regular basis. Sometimes he would be there for a few weeks at a time and maybe on the weekends."
FBI agents heard accounts that Mateen used gay dating apps to make contact with men.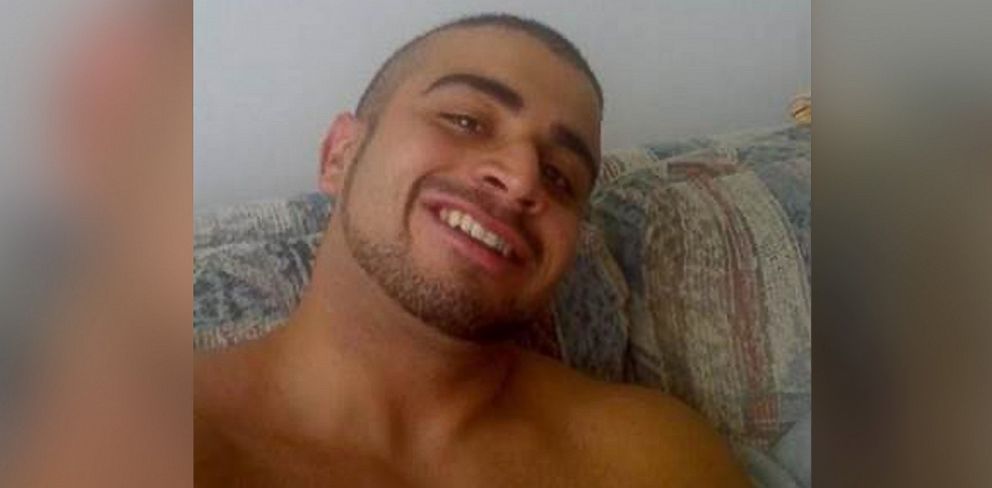 "When he first contacted me, he was saying, like, asking what clubs, in his words, what clubs are popping and things of that sort and what are good places are to go," Kevin West said to ABC Houston station KTRK-TV.
At a press conference today, officials offered little in the way of new details about the ongoing investigation, and asked for patience.
FBI Special Agent Ron Hopper, who is in charge of the investigation, categorized the shooting as being both a hate crime and an act of terrorism.
"It's both," he said.
The FBI published a poster today seeking information from anyone who had contact with Mateen.
Survivors Speak Out
Victims of the shooting recounted the moment the gunman burst into the club and started shooting.
Angel Colon told reporters he was at Pulse early Sunday morning saying goodbye to friends when Mateen burst in and opened fire.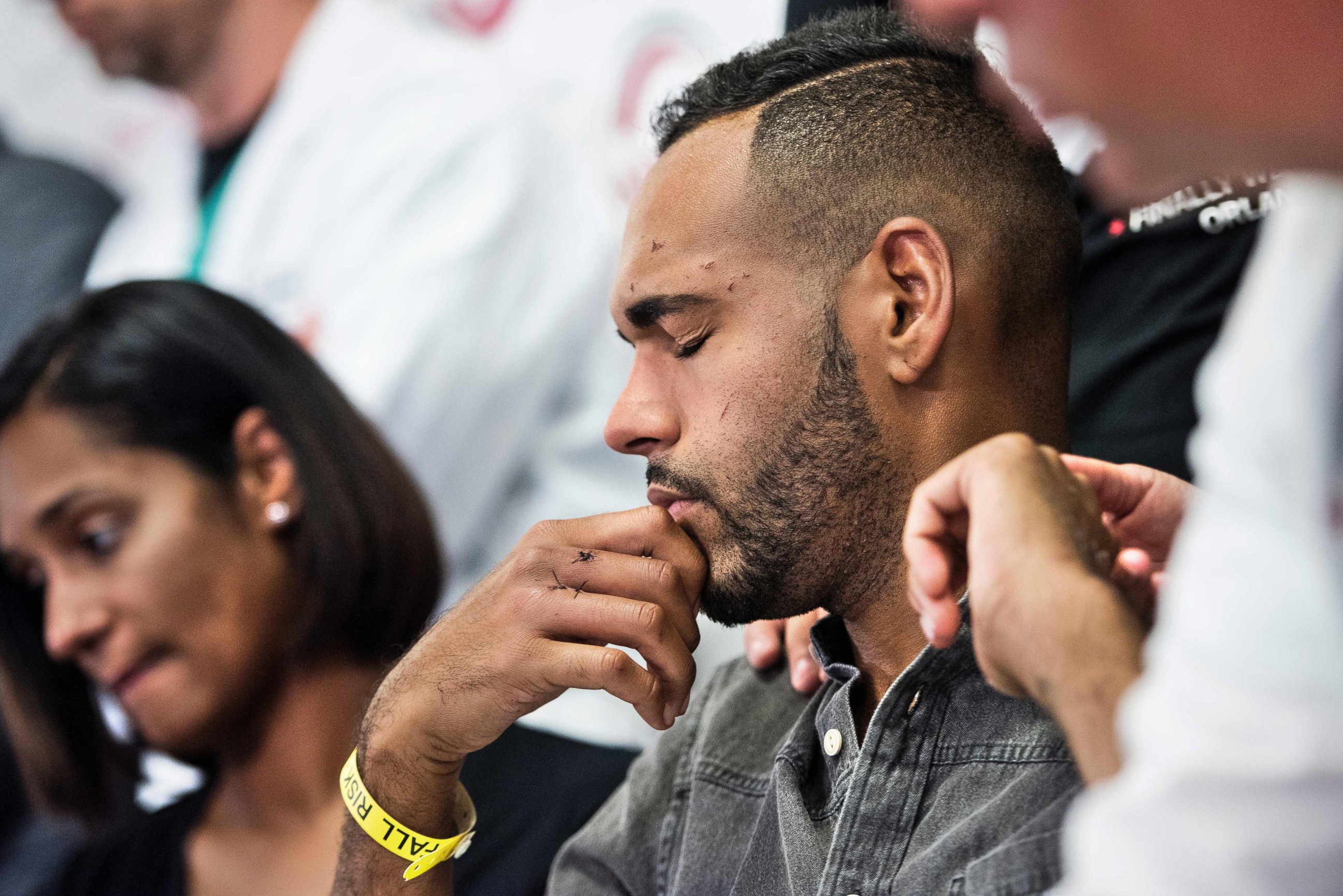 "Out of nowhere, we hear a big shot, and then we stop what we're doing, and it keeps going," Colon told reporters Tuesday at the Orlando Regional Medical Center.
He was shot three times in the leg and was trampled as he lay on the floor, he said.
"I tried to get back up, but everyone started running everywhere, and I got trampled over," Colon said. "I shattered and broke my bones on my left leg."
Speaking from his hospital bed, Colon told ABC News about an officer who he says helped him escape while the killer was engaged in a gun battle with police.
"The only way I can get you out of here is if I just grab your hands and I run," the officer said, according to Colon.
Colon asked to be carried and the officer told him that it wasn't possible, and that they would be forced to run.
"Let's go," Colon said he told the officer.
The officer then grabbed him and dragged him across the broken glass. Colon was wearing shorts at the time, he said, and received cuts up and down his body. Due to the heroic efforts of the officer, Colon said, he was out of Pulse roughly 25 minutes after the shooting erupted.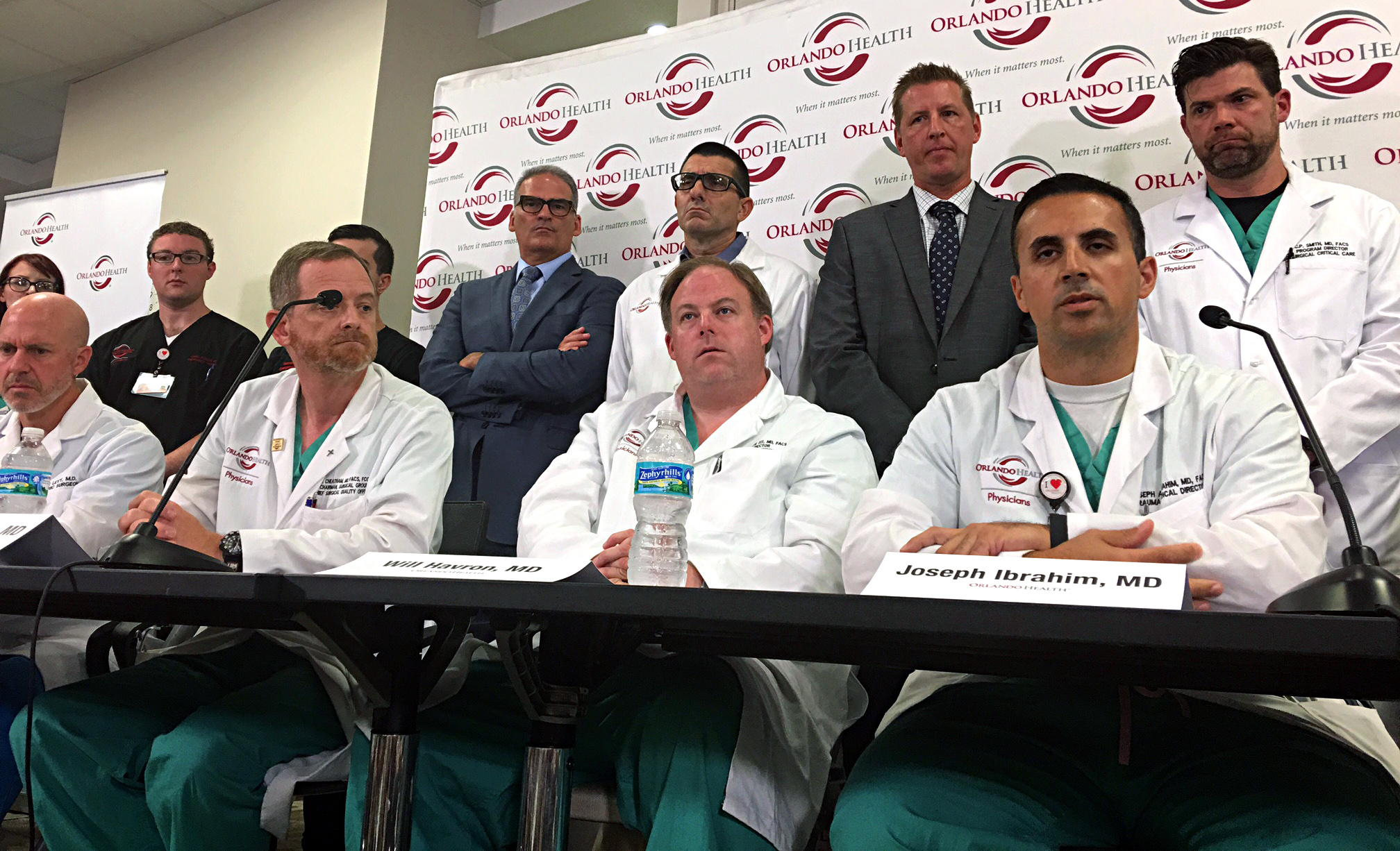 A Philadelphia woman recounted the frightening hours she spent locked in a bathroom with the gunman at Pulse.
Patience Carter, 20, said she was at the club with two friends during a family vacation to Orlando when the gunman ran in and started shooting.
Carter said she and one of her friends ran outside and initially escaped the area but soon realized their other friend was missing. They went back for their friend and ended up being trapped in a bathroom as the gunman got closer, she said.
"We just went from having the time of our lives to having the worst night of our lives," she told reporters today during a news conference at Florida Hospital in Orlando.
Carter described the terrifying moments when Mateen entered the bathroom and started shooting, leaving people injured on the floor. She said that at first she thought he had a BB gun but then realized she was being hit with particles from a wall that was coming apart from the force of assault rifle bullets.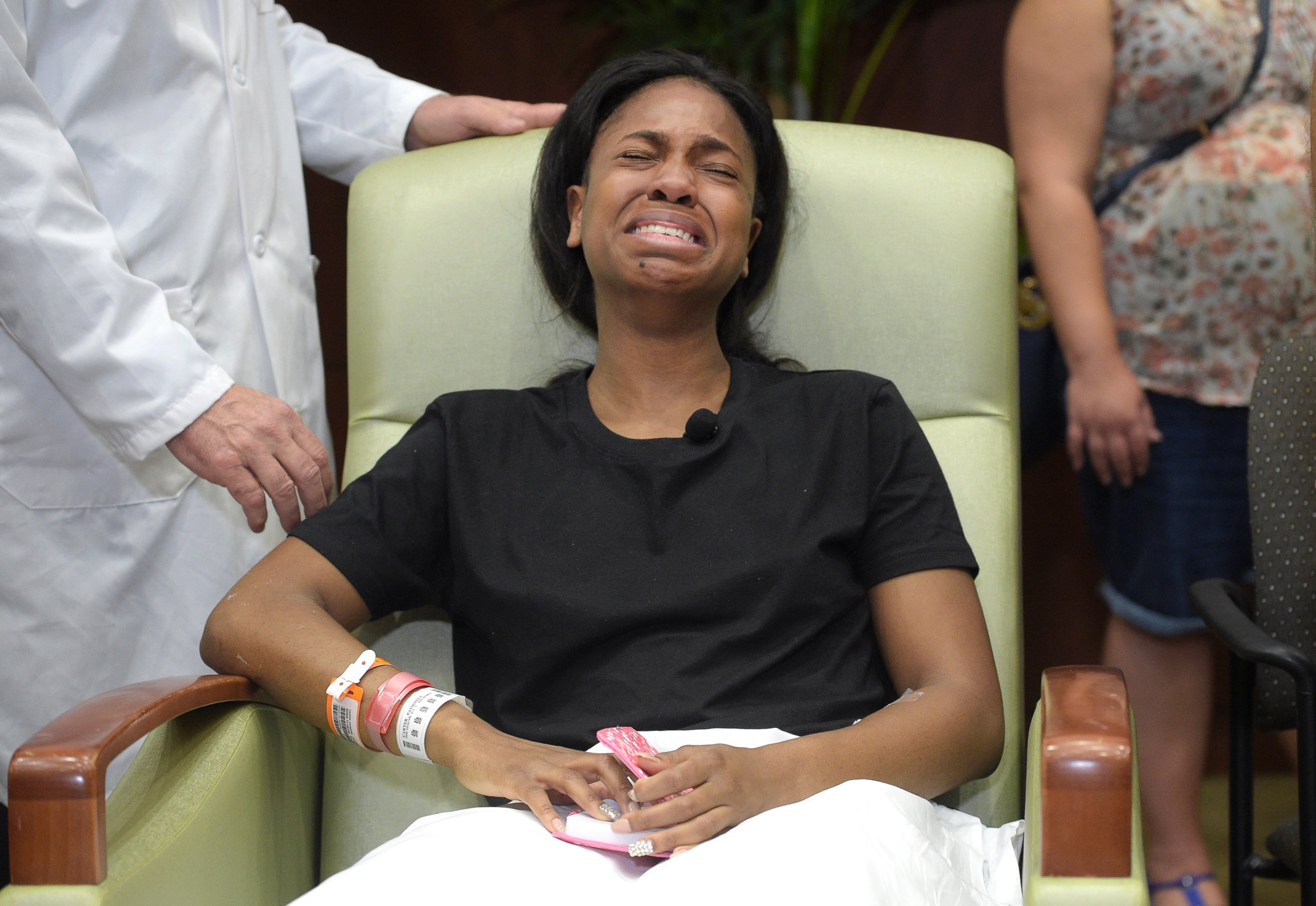 After she and her two friends were shot, they remained trapped with the gunman for hours, she said. She had a shattered right femur and another shot in her left thigh.
"I was begging God to please take me ... to take the soul out of my body because I didn't want to feel any more pain," she said.
Of the 44 patients taken to hospitals after the shooting, 22 are still admitted, with four in critical condition, according to hospital officials.
The Orange County Medical Examiner's Office said Tuesday evening that 20 of the 49 killed clubgoers have been released to funeral homes.
Communities Grieving yet Resilient
Thousands of people gathered Tuesday evening in several venues across the city to mourn those lost in Sunday's massacre.
A bell chimed as each of the 49 names of the deceased were read at a vigil at the First Baptist Church of Orlando.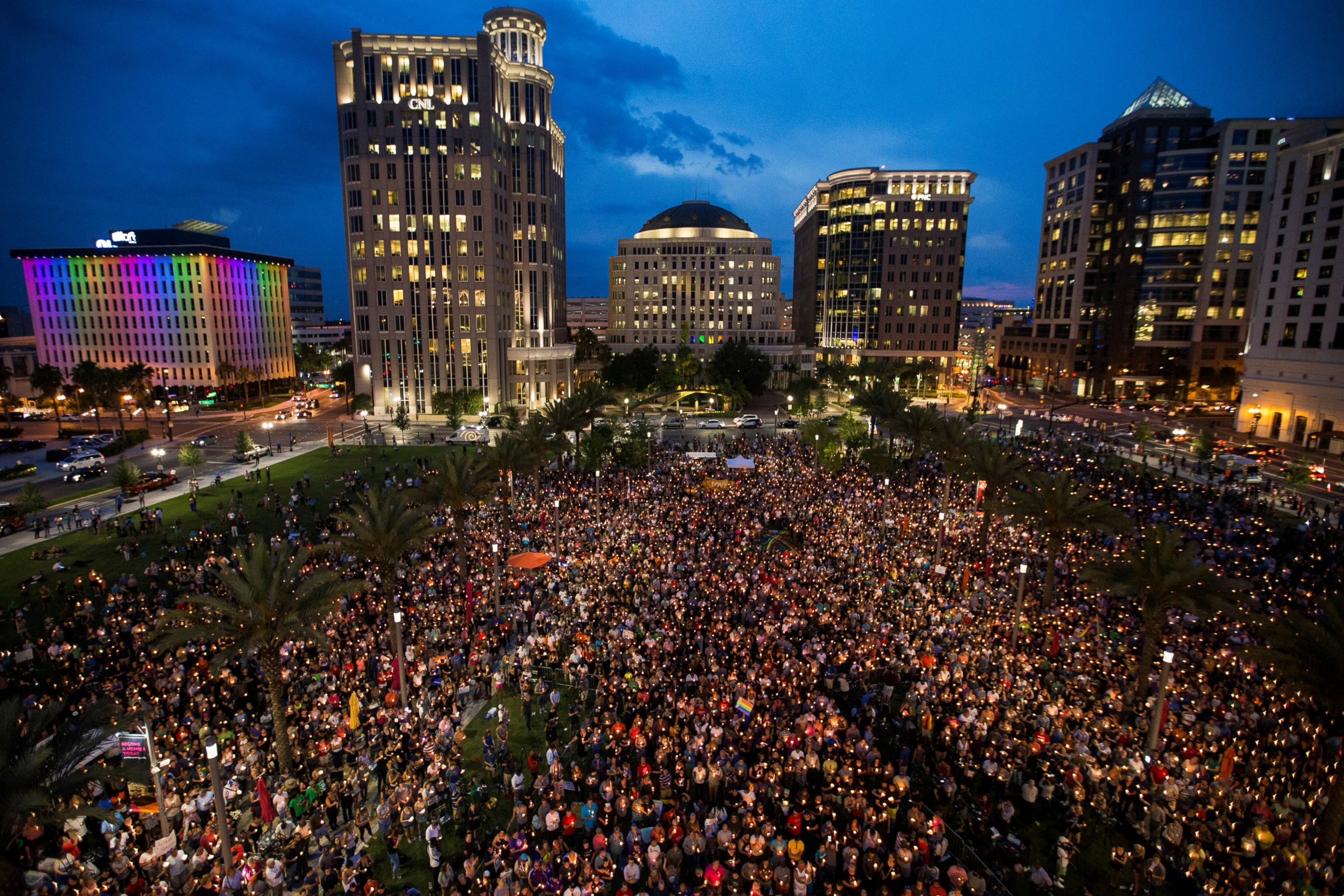 More than 2,500 people sang, prayed and held hands during the vigil.
Some were visibly emotional as the names of the dead were read. One man told ABC News that hearing the chimes felt like "blood calling out for vengeance."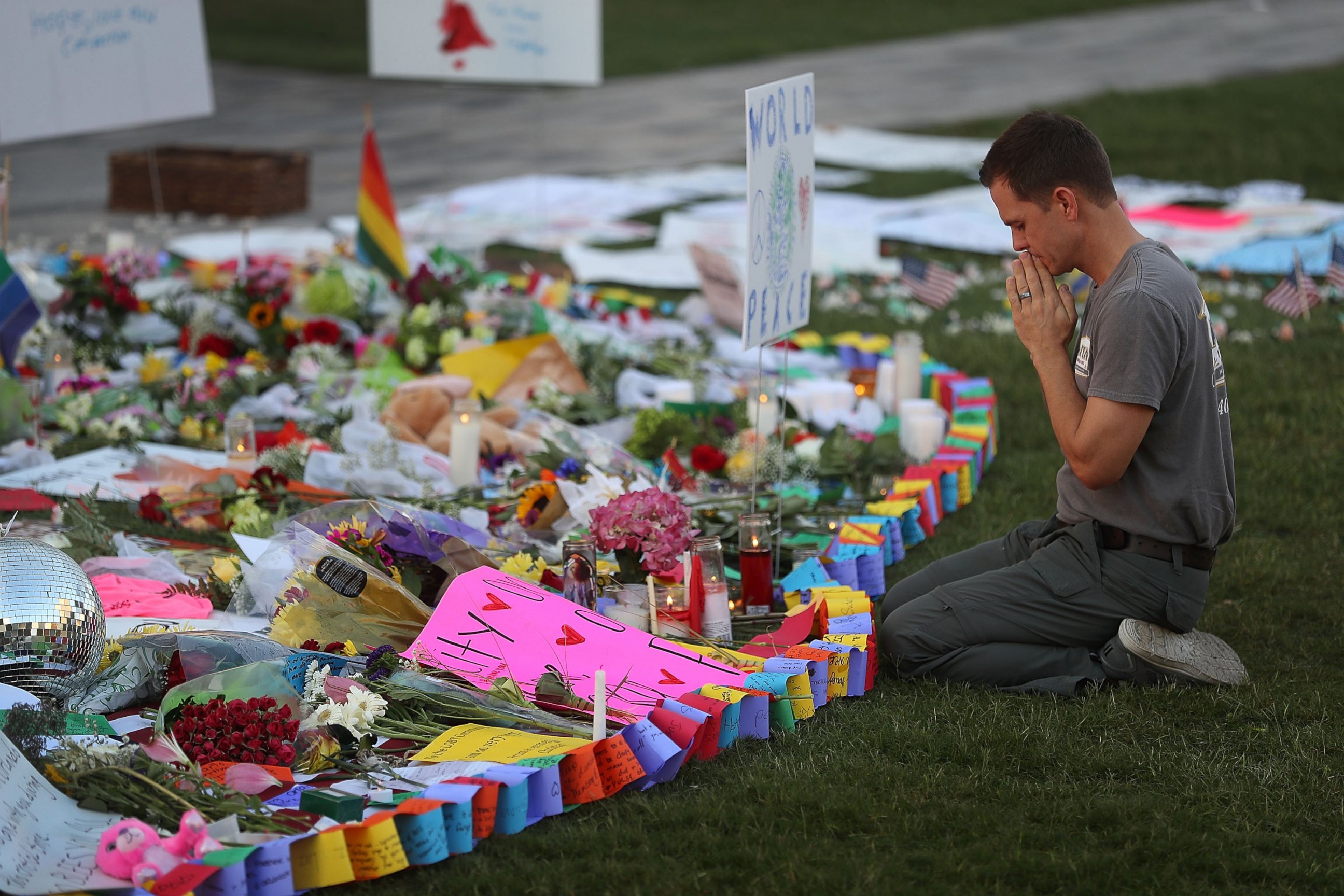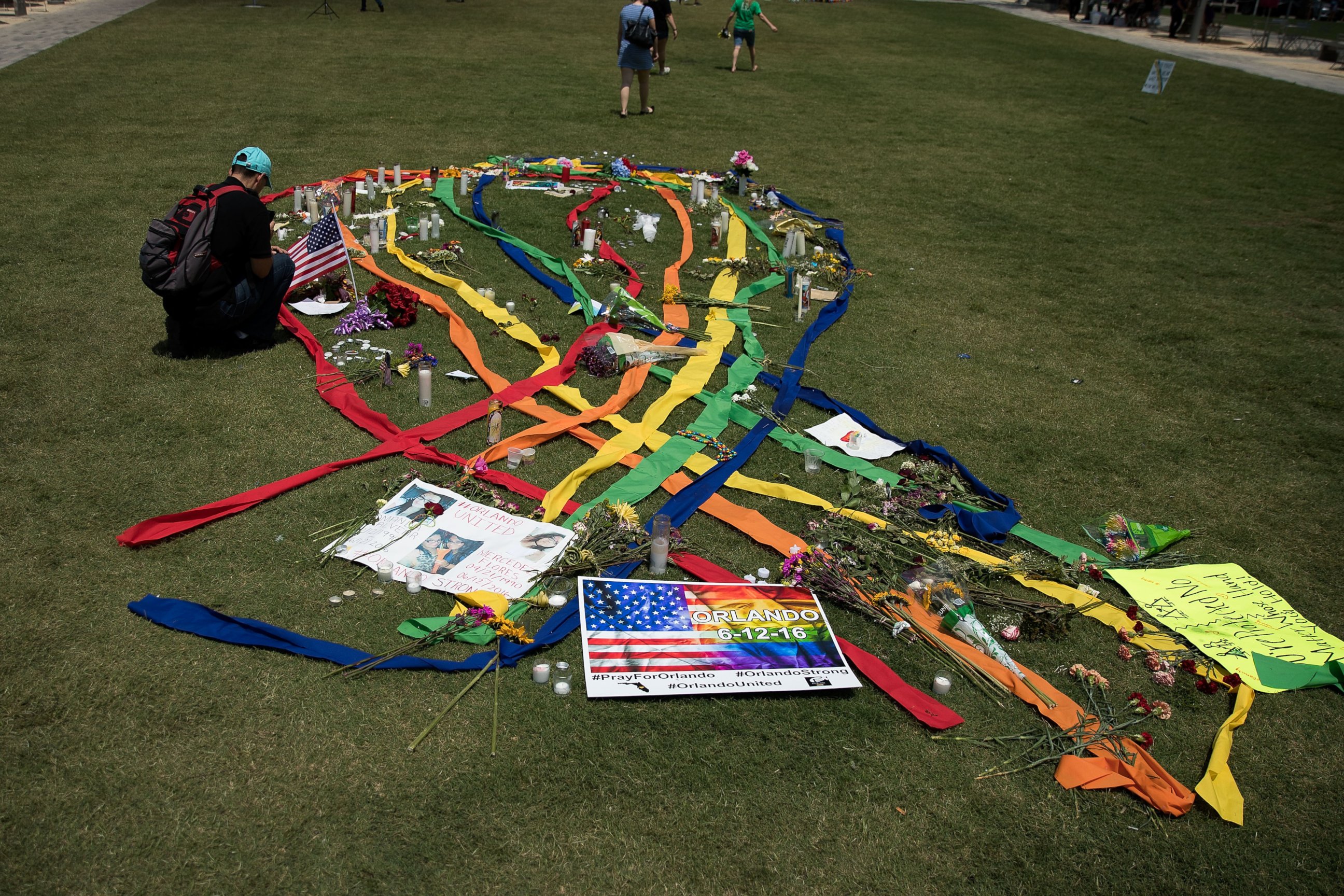 One woman said she went to the church for the first time because of the overwhelming amount of grief she felt.
Despite the sadness felt across the country, Pulse tweeted early Wednesday morning, "We will not be defeated."
Get real-time updates as this story unfolds. To start, just "star" this story in ABC News' phone app. Download ABC News for iPhone here or ABC News for Android here.