— -- James Holmes was sentenced to life without parole today by a jury at a Colorado courthouse, more than three years after he killed 12 people and injured 70 more.
The shooting in Aurora, Colorado on July 20, 2012, rocked the nation and counted among its victims 6-year-old Veronica Moser-Sullivan, who liked coloring and loved to camp.
The jury deliberated for just under 7 hours, but could not come to a unanimous decision on the death penalty for two counts of first degree murder for each of the victims who were killed.
In order for Holmes to have received the death penalty, the jury -- comprised of 9 women and 3 men -- would have had to all agree on death as the punishment.
As a result, Holmes was automatically given life in prison.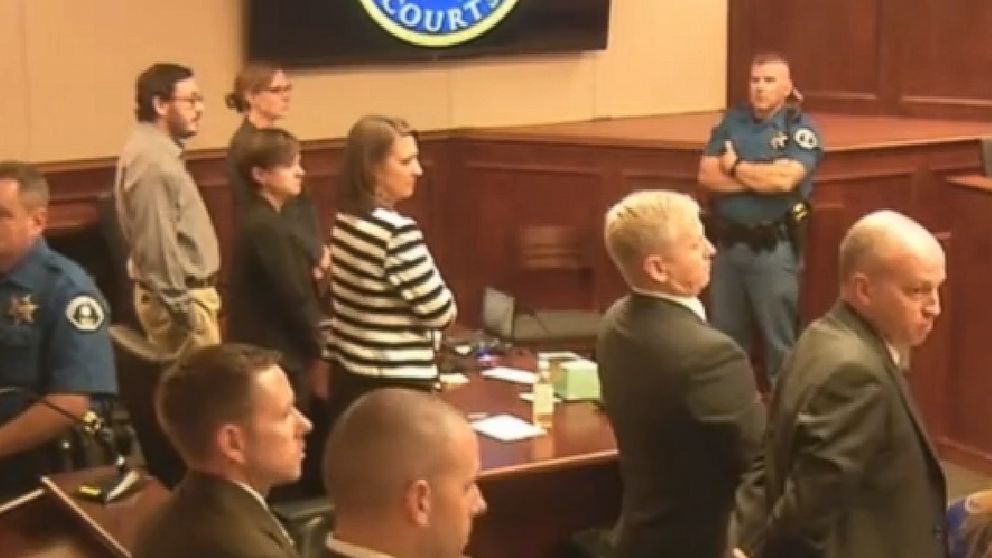 Last month, Holmes was found guilty of all 165 charges against him -- including the murder of 12 people at a midnight screening of "The Dark Knight Rises" on July 20, 2012.
Holmes was hit with two counts of first degree murder for each of the victims he fatally shot, and then two counts of attempted murder for each of the 70 others who were injured but survived.
As the verdict was being read, those in the courtroom, including the families of the victims, began to weep, according to the Associated Press.
Holmes' mom, who made a plea for his life, sobbed and fell on her husband's shoulder, the AP said.
A statement issued by a spokesperson for Holmes' family following the sentencing read: "The Holmes family is unable to make any comment at this time other than to say that they are deeply sorry this has happened and they are so sorry that the victims and families have suffered such tremendous loss."
The verdict shocked the victims, who left the courtroom even before all of the 24 verdict sheets were read and some cried out as they left the court, the AP said.