A New Jersey man is arguing with authorities to keep his family's massive Christmas light display running this holiday season.
The town of Old Bridge has threatened to shut down the famed light show if homeowners Thomas and Kris Apruzzi fail to pay $2,000 per night for security, he said. They also want him to bus in people to avoid traffic issues.
Last year, authorities received complaints about large crowds gathering to watch the elaborate show, along with traffic. The town used volunteer auxiliary officer for security detail to manage what they referred to as "unsafe conditions" in the neighborhood, but now, they want the Apruzzi family to pay the fee as crowds grow and regular officers are needed.
"I am not gonna pay for nothing," Thomas told New York ABC station WABC. "They want me to bus people in and out so they don't have to park on the road and that's totally wrong.
"The problem is this could've been taken care of many months ago and they tried to strong arm me in October knowing that I wasn't going to have a lot of time to do what I need to do," he continued. "[They] tried to do stipulations with this and that and everything like that. They brought in auxiliary cops for past five years to direct people for the traffic for everything like that and it never turned into a big deal until a couple of neighbors [complained]. I guess they were just whining and whining and whining to the town and the mayor had to come forward."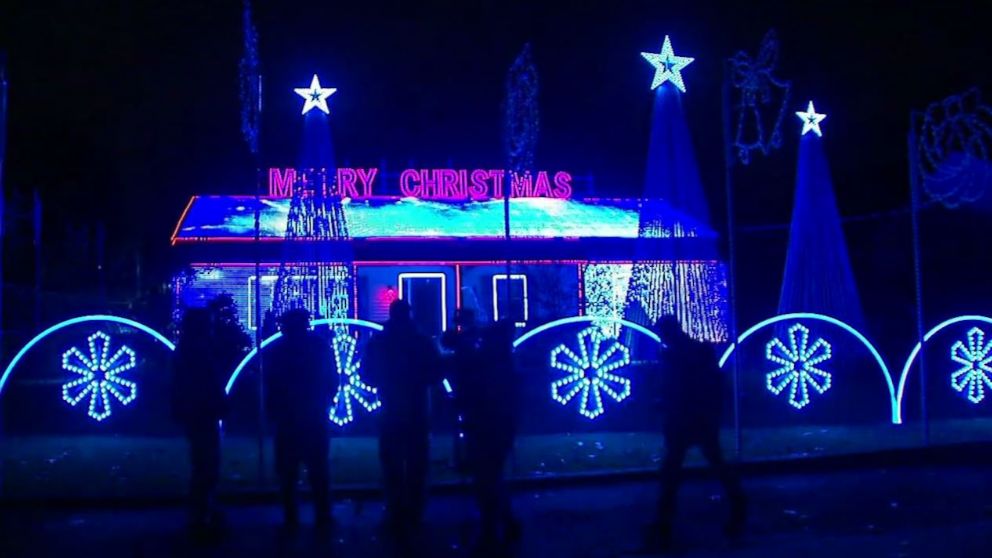 Old Bridge Mayor Owen Henry, who lives just two blocks from the display, says they have no plans to force the Apuzzis to end the show -- it's just about safety.
"There's a lot of misinformation out there," Henry told ABC News. "All we are trying to do is we're trying to do is make the event safe. We're not canceling the event ... we're not telling family to shut the lights off. We are there to try to protect public safety."
About 13,000 people stopped to admire the display over 20 days last year, according to the mayor. As many as 1,000 people stop on a single night closer to Christmas Day.
"We've been very clear: If the lights go on, we're gonna be there," Henry said. "We have to be there -- whether he pays us or not, we have to be there."
The issue of payment will come before the town council following the holidays, Henry said, and they will determine whether to waive the fees or not. But as Henry warned, "We've never waived the fees for a private event; this is a private event."
The Apruzzi family has been putting on the light show for 15 years, free of charge to the public.
The computer-driven spectacle, which is made up of 70,000 lights, is fully synchronized to music and runs for four hours from Thursday to Sunday each week, according to WABC. The family says they have invested nearly $100,000 to date.
"I love putting smiles on people's faces," Thomas told WABC. "Joy and smiles, and that's what the Christmas holiday is all about."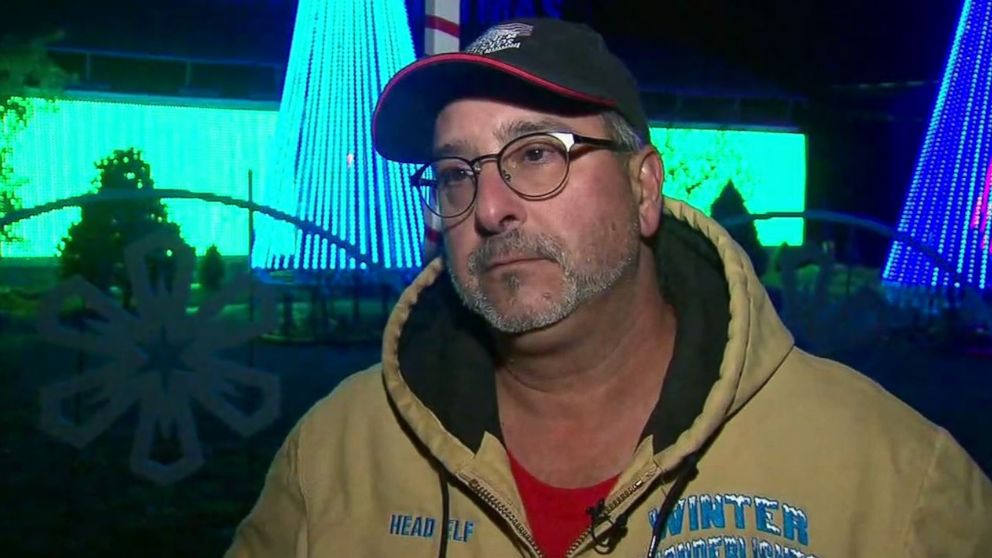 Asked what he will do if the town does try to shut down the show, Thomas said: "They can speak to my lawyer. I'm gonna continue on, it's my First Amendment right."
The Apruzzi family has started an online fundraiser to help fund the fee, which has raised nearly $2,000 in two days. The show will go on even if the goal isn't met, Thomas told WABC.