Jury finds ex-officer Brett Hankison not guilty on all counts in shooting during Breonna Taylor raid
Hankison was not charged with shooting Taylor.
A jury in Louisville, Kentucky, has found Brett Hankison, the former police officer charged with recklessly shooting into a neighboring apartment during the course of the raid that ended with the death of Breonna Taylor, not guilty on all three counts of wanton endangerment in the first degree.
Hankison was charged with three counts of wanton endangerment for firing multiple shots into a neighboring apartment that endangered the lives of three people on March 13, 2020.
The jury deliberated for just three hours before returning its verdict.
Hankison fired 10 shots into Taylor's apartment, several of which entered a neighboring apartment where a man, child and pregnant woman were living, according to prosecutors.
Prosecutors said Cody Etherton, Chelsey Napper, and her son, Zayden, were all sleeping at the time of the shooting.
Bullets and casings from Hankison's gun were found at the scene and retrieved from a common wall of Taylor and her neighbors.
In an interview with Louisville Metro Police Department's Public Integrity Unit in the weeks following the shooting, Hankison alleged that he saw muzzle flashes and was "certain" at the time he heard an AR-15 rifle firing out of the apartment.
After he heard gunshots, Hankison said he thought fellow officer Sgt. Jonathan Mattingly had been shot. He said he assumed other officers were hit as well.
"I thought they were just being executed," he said.
No AR-15 rifle or corresponding bullets or casings were found on the scene.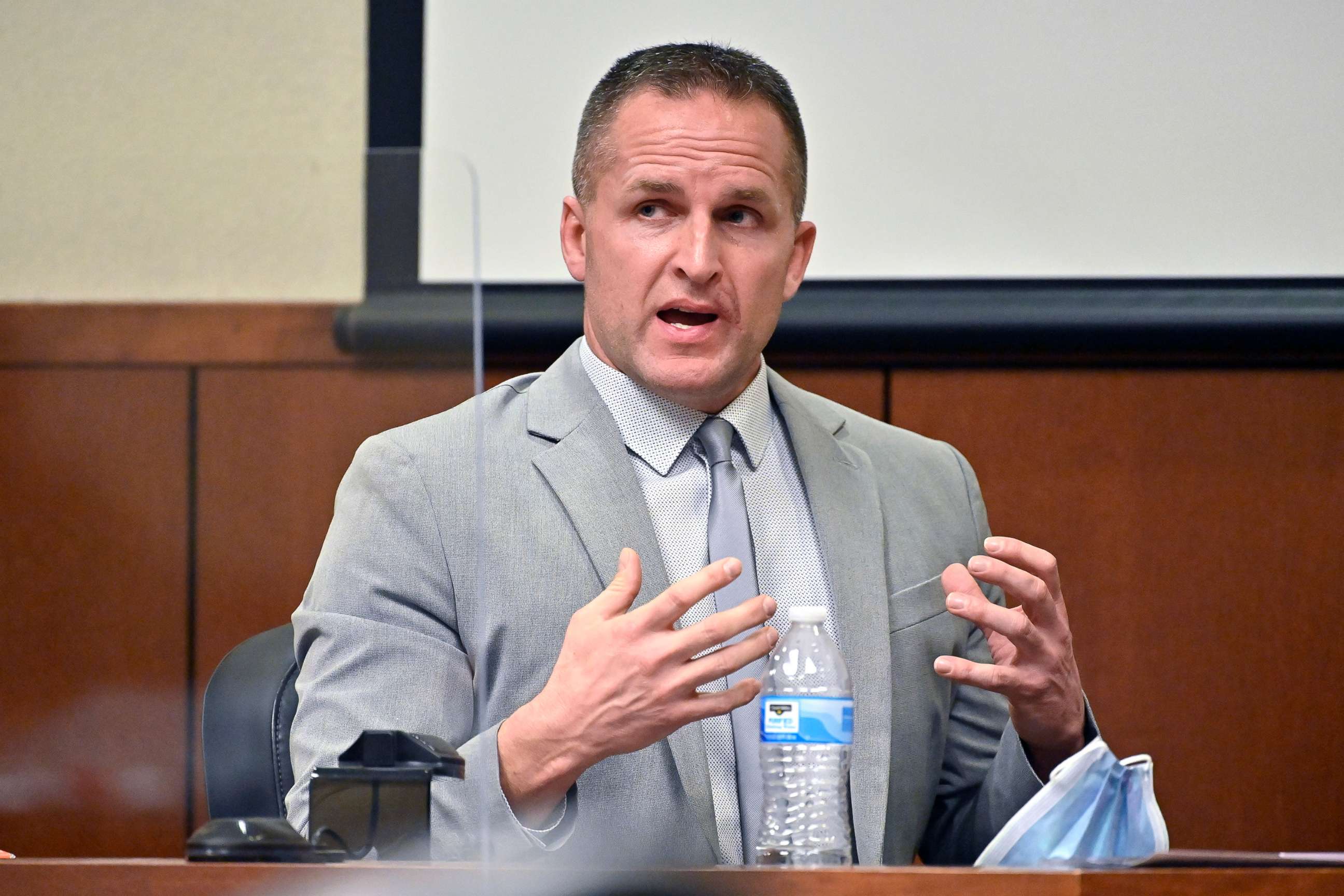 The prosecution delivered its closing arguments Thursday.
"This is not a case to decide who is at fault for the tragic death of Breonna Taylor," prosecutor Barbara Whaley told the court. "This is not a case about civil rights violations under federal law or the United States Constitution. And this is not a case about Kenneth Walker. Whether what he did that night was right or wrong, this is not your decision."
Hankison, and fellow officers Myles Cosgrove and Mattingly, fired 32 shots into Taylor's apartment while serving a "no-knock" warrant. Taylor, who was in her bedroom in the apartment, was killed.
The plainclothes officers were serving the warrant searching for Taylor's ex-boyfriend, who they allege was dealing drugs. He was not at the residence, but her current boyfriend, Kenneth Walker, thought someone was breaking into the home and fired one shot from a 9 mm pistol at the officers. Mattingly was struck in the leg and three officers opened fire, killing the 26-year-old Taylor.
"This case is about the actions of Brett Hankison when he shot into the side of that building in the opposite direction from those who were in the line of fire coming out of the apartment," Whaley continued.
Two bullets that had entered the ceiling were also found in the apartment above Taylor's. They were determined to have not come from Hankison's gun.
"It's interesting that the only person charged with wanton endangerment for the same conduct is Brett Hankison," defense attorney Stew Mathews said in his closing.
The prosecution contended that Hankison, who was an officer with the LMPD for nearly 21 years, was aware of the risk of his alleged "wanton conduct."
"This was not justice for Mr. Etherton, Ms. Napper, or her young son," Walker's lawyer, Frederick Moore III, said in a statement following the ruling. "This was not justice for Breonna Taylor or Kenneth Walker. Kenneth Walker was assaulted by the state, and lives among us devoid of apology or recognition for the harm done to him."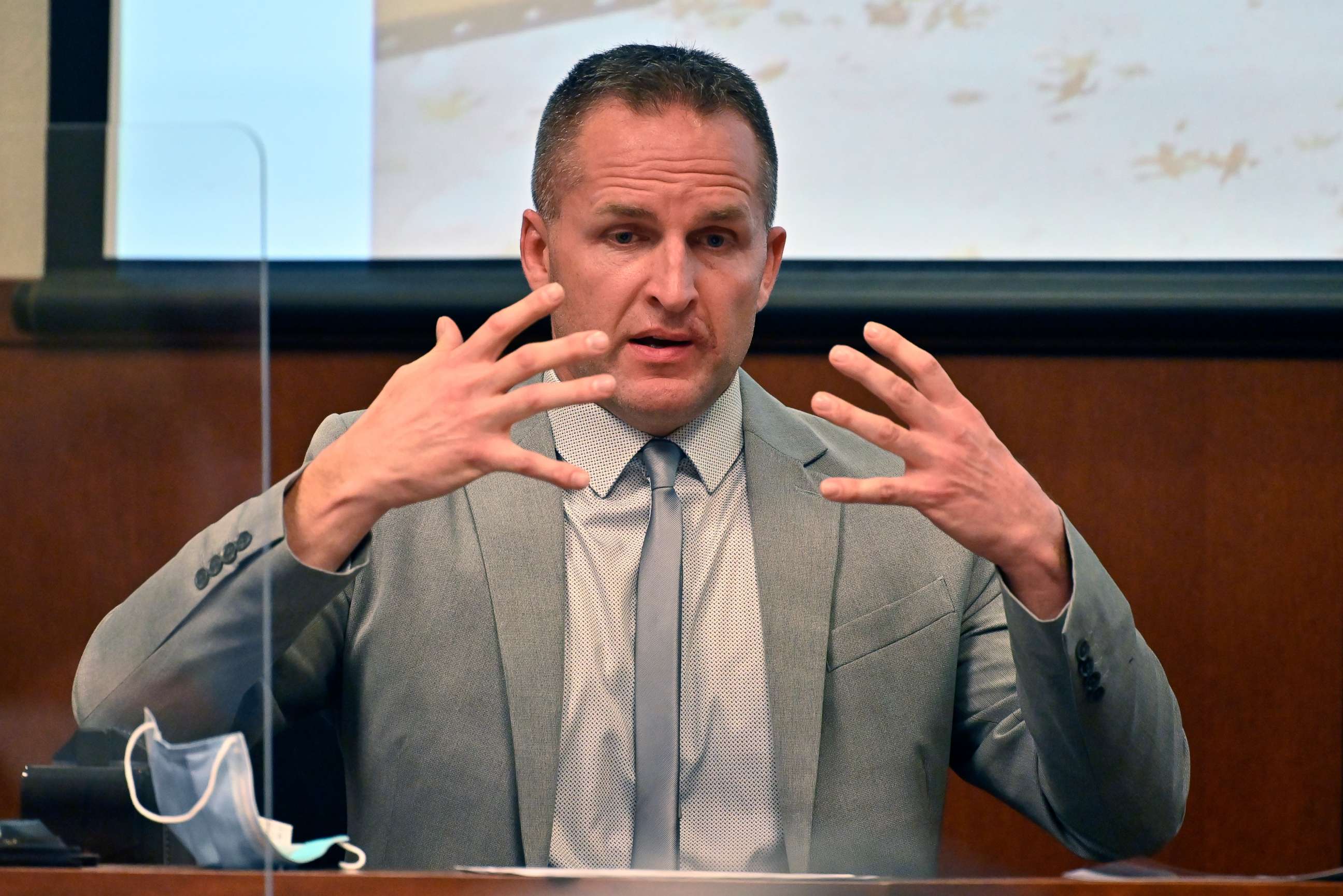 Hankison told the court in his testimony on Wednesday that he was not aware of the layout of the apartment or apartment complex prior to the execution of the warrant.
"The events of March 13, 2020 are still painful for many, and since then LMPD has prioritized rebuilding trust with the communities that we serve," the Louisville Metro Police Department said in a statement. "LMPD respects the judicial process and also recognizes that there are still potentially more proceedings that may be held on this case and will not provide further comment at this time."
Taylor's attorney, Ben Crump, responded to the ruling, saying, "The lack of accountability showcased in every aspect of Breonna's killing speaks to how much more work there is to be done before we can say our justice system is fair and our system of policing is protective of people of color."
Taylor's death sparked outrage nationwide and protests calling for the officers to be held accountable for the killing. To this day, no one has been charged with her death.
Hankison and Cosgrove were both fired from the police department.
"Today, the jury rendered its decision. We appreciate the hard work of our prosecutors and respect the decision of the jury," Kentucky Attorney General Daniel Cameron said in a statement after the verdict was read on Thursday.
Derricke Dennis reports for ABC Audio:
ABC News' Adisa Hargett-Robinson and Henderson Hewes contributed to this report.