Jury selection in the trial of Young Thug began in an Atlanta courtroom on Wednesday morning as the rapper stands trial for gang-related charges in a sweeping grand jury indictment in Fulton County, Georgia.
Young Thug, a Grammy-winning rapper whose legal name is Jeffrey Lamar Williams, was arrested May 9, 2022, and was initially charged with one count each of conspiring to violate the state's Racketeer Influenced and Corrupt Organizations (RICO) Act and participating in criminal street gang activity. He was later charged with an additional count of participating in street gang activity, three counts of violating the Georgia Controlled Substances Act, possession of a firearm while committing a felony and possession of a machine gun.
He has pleaded not guilty to all eight counts.
"Mr. Williams has committed no crime whatsoever," his attorney Brian Steel told ABC News. "We will fight this case ethically, legally and zealously. Mr. Williams will be cleared."
Judge Ural Glanville of the Fulton County Superior Court, who is presiding over this case, gave instructions to the first pool of potential jurors and read the 65-count indictment. Glanville said that potential jurors who would like to be examined for hardship should report back to the court on Monday, Jan. 9. Under limited circumstances, a juror could be excused from service if they demonstrate that participation in the trial could result in financial or medical issues or undue hardship.
The second group of jurors is expected in court on Thursday, while the third group is expected on Friday.
Young Thug was among 28 individuals named in the indictment who are allegedly associated with the Atlanta-based Young Slime Life (YSL), a gang that prosecutors allege Young Thug founded in 2012. But YSL, which is also the acronym for "Young Stoner Life," is also the name of the rapper's label -- an imprint of 300 Entertainment. The label is not named in the indictment.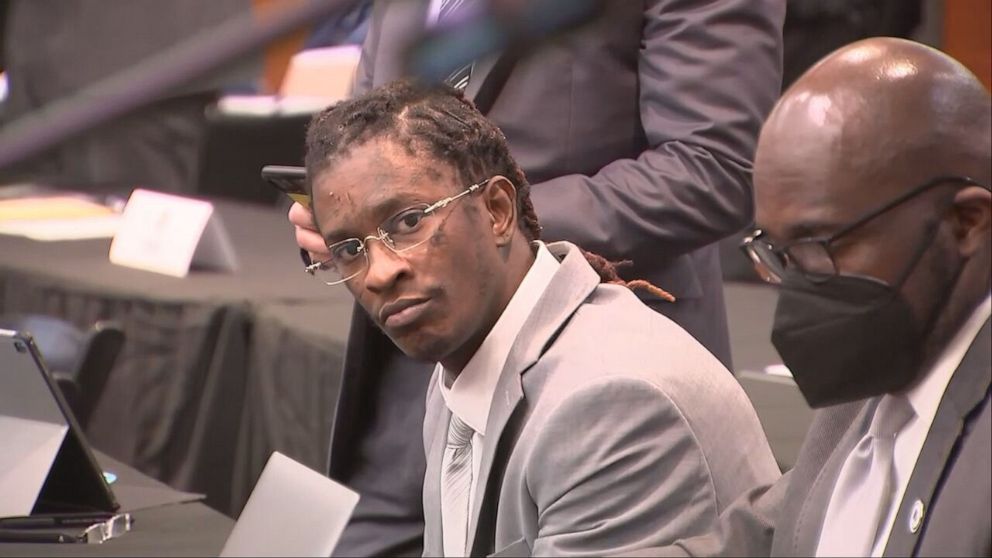 YSL is allegedly an Atlanta street gang that started in late 2012 and "claims affiliation with the national Bloods gang," according to charging documents.
14 of the 28 individuals who were indicted in this case will be tried alongside Young Thug. All 14 defendants appeared in court on Wednesday alongside their attorneys.
Fellow YSL rapper Gunna, whose legal name is Sergio Kitchens, was also indicted and charged with one count of conspiring to violate the state's RICO Act, but he was one of eight defendants who took plea deals and will not be tried in this case.
Meanwhile, four defendants who have not retained attorneys yet, according to court records, and two who have not yet been arrested are expected to be tried separately.
Gunna was released last month after pleading guilty in an Alford plea, which is a negotiated agreement in which a defendant maintains their innocence but acknowledges that the prosecution's evidence would likely lead to a guilty verdict.
"I have chosen to end my own RICO case with an Alford plea and end my personal ordeal by publicly acknowledging my association with YSL," he said in a written statement provided to ABC News by his attorney Steve Sadow. "An Alford plea in my case is the entry of a guilty plea to the one charge against me, which is in my best interest, while at the same time maintaining my innocence toward the same charge."
Gunna indicated in the statement that he has "NOT cooperated" with prosecutors and would not testify in the trial against Young Thug.
"Sergio Kitchens has no intention of testifying in the RICO conspiracy trial," Sadow told ABC News on Tuesday.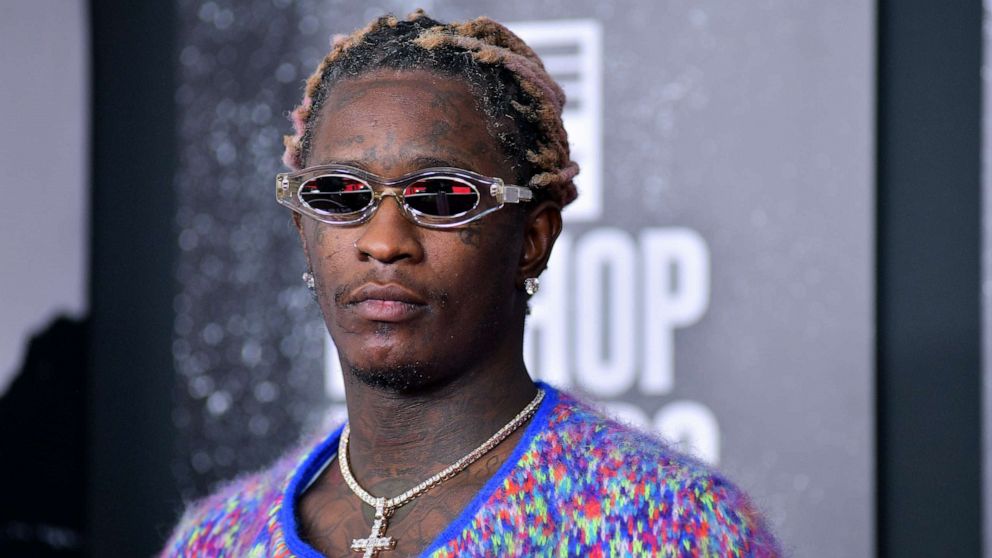 Meanwhile, four defendants who have not retained attorneys yet, according to court records reviewed by ABC News. The two who have not yet been arrested are expected to be tried separately.
This case drew immediate national attention due to the star power of Young Thug and Gunna, but it was the use of the rapper's lyrics as part of the evidence in the indictment against them that sparked a national movement to "Protect Black Art."
Steel filed a motion last month asking the court to prevent prosecutors from using Young Thug's lyrics as evidence against him at trial, arguing in a motion obtained by ABC News that the practice is "racist and discriminatory" because it could prejudice a jury against his client.
"[Lyrics] cannot be used as evidence of crime if they are simply connected to music/freedom of expression/freedom of speech/poetry," the motion says.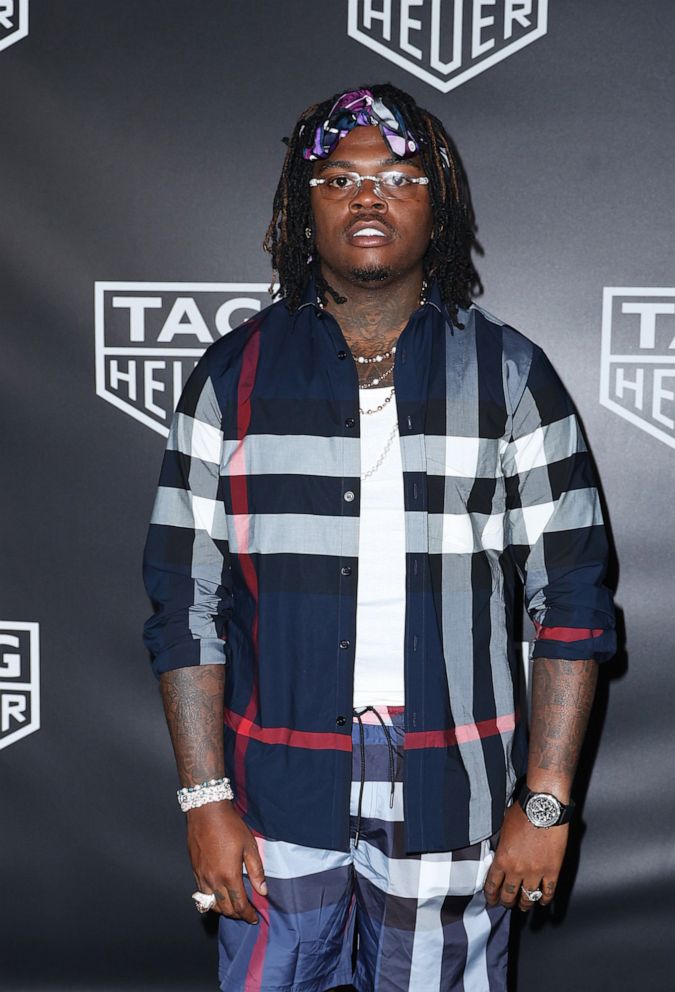 In a separate filing, prosecutors defended the use of lyrics and requested a hearing on the issue.
"Numerous gang member defendants have released songs and/or music videos in which they describe their own and YSL's criminal activities," prosecutors argued in the motion obtained by ABC News. "Some of those statements are alleged as overt acts in furtherance of the conspiracy."
The hearing on the use of lyrics, which was set to take place last month, was delayed and has not been rescheduled.
In Glanville's reading of the indictment, the judge read to the jurors all of the lyrics that are referenced by prosecutors as alleged evidence in this case.