The Justice Department on Monday declined to file federal civil rights charges against the NYPD officer involved in the chokehold death of Eric Garner, whose dying words "I can't breathe" on July 17, 2014, became a national rallying cry for demonstrations about police treatment of minorities, according to a source familiar with the matter.
The decision comes one day before the fifth anniversary of Garner's death and the expiration of the statute of limitations. The death of Garner, a 43-year-old father of six, was ruled a homicide in August 2014.
Eric Garner's mother Gwen Carr, after a meeting with federal prosecutors in Brooklyn, said the Justice Department "has failed us."
A Staten Island grand jury chose not to indict Officer Daniel Pantaleo on any state criminal charges four months after Garner's death.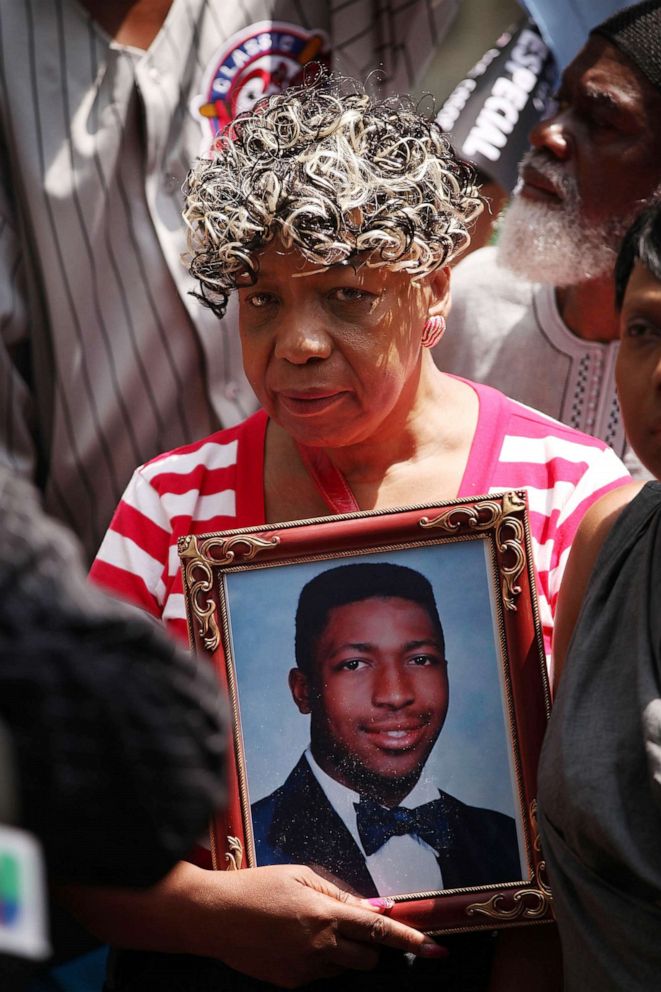 The Justice Department's decision, according to a senior official, was made by Attorney General William Barr, who took the Eastern District of New York's recommendation not to prosecute over the department's civil rights division's recommendation to move forward with a prosecution.
"This should not have ended with the death of a person, but that's a very different question than what's presented to a prosecutor when deciding under the Justice manual whether a person should be indicted," the official said. "You can't watch the video and not feel great sympathy towards Eric Garner but then I think you have to impose a rigorous legal examination of the facts."
The official said that once the department had determined that it could not establish the willful intent requirement, it did not seek to analyze elements like whether Pantaleo's actions were not permissible or even reasonable under NYPD or other law enforcement policies. The official also acknowledged that the legal analysis surrounding Pantaleo's actions would have been different had he been a civilian that had engaged in a chokehold against Garner.
"It is no coincidence that a Grand Jury in NYC and now DOJ, both of which had full access to all of the facts of this case, found no criminality in Police Officer Pantaleo's actions," Patrolmen's Benevolent Association (PBA) President Patrick J. Lynch said. "In both cases, a careful review of the facts led investigators to the truth, although Mr. Garner's death was an undeniable tragedy, Police Officer Pantaleo did not cause it. Scapegoating a good and honorable officer, who was doing his job in the manner he was taught, will not heal the wounds this case has caused for our entire city. We firmly believe that if the NYPD decides the disciplinary case on the facts, free of improper political influence, that Police Officer Pantaleo, will be fully exonerated of any wrongdoing."
Demonstrations are planned Wednesday in Manhattan and Staten Island.
ABC News' Alex Mallin contributed to this report.