We're not in Australia anymore: Kansas cops jump into action to save kangaroo
"If your Kangaroo wandered off last night ... please let us know."
Animal control officers are used to dealing with a lot of different species but an unusual discovery on Wednesday was a "leap" beyond anything they expected to find.
Police and animal control officers in Edwardsville, Kansas, worked together with the Bonner Springs Police Department on Wednesday night to rescue an injured kangaroo off the side of a major highway.
"Edwardsville Officers and [Animal Control Officer] Anthony, with Bonner Springs PD, worked together to capture an injured Kangaroo on I-435," said the Edwardsville Police Department in a statement following the incident.
Authorities were able to capture the injured marsupial and take it in for veterinary care where it is currently being treated to determine the extent of its injuries. The injuries are not believed to be serious, however, and the kangaroo is reportedly eating and drinking according to ABC News' Kansas City affiliate KMBC.
The Edwardsville Police Department issued a rather unusual public plea to locate the animal's owners.
"If your Kangaroo wandered off last night, or you may have seen one in the area please let us know," authorities said.
Just hours later, the joey's owners -- who reportedly run a business featuring exotic animals, according to KMBC -- were found and more details were revealed as to how it ended up injured on the side of a major highway.
The kangaroo allegedly escaped from the owners while it was being transported back from a petting zoo held at a local area library, according to KMBC.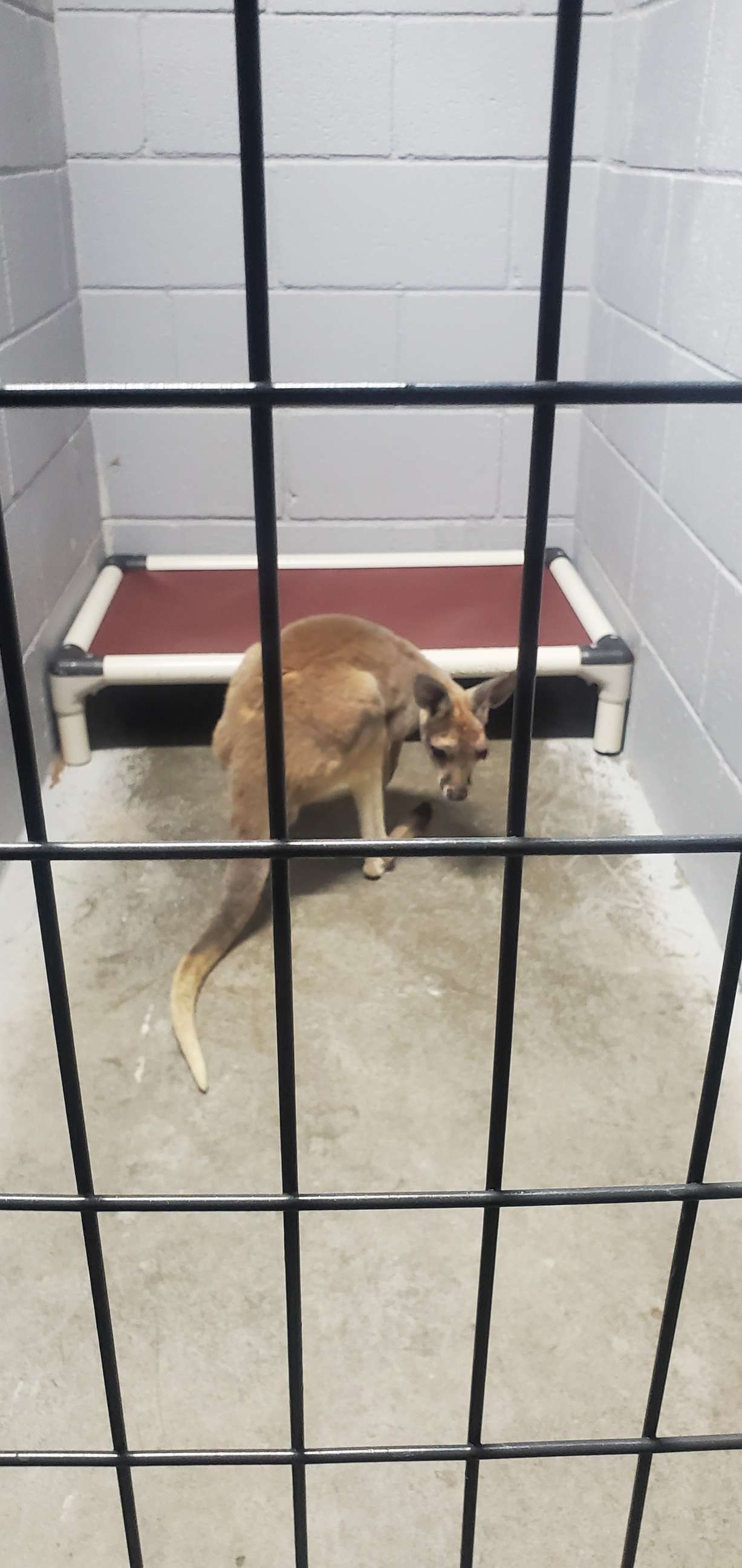 Kangaroos are native to Australia and New Guinea and even though they have been introduced to other countries, it's almost unheard of to find one outside of a zoo in the United States.
For now, it is unclear when the marsupial will be released from the vet but authorities expect a "hoppy" ending and for it to make a full recovery.