5 killed as semitrailer plows into cars in fiery crash on California freeway
Investigators are still trying to figure out why the truck driver lost control.
February 17, 2018, 2:52 AM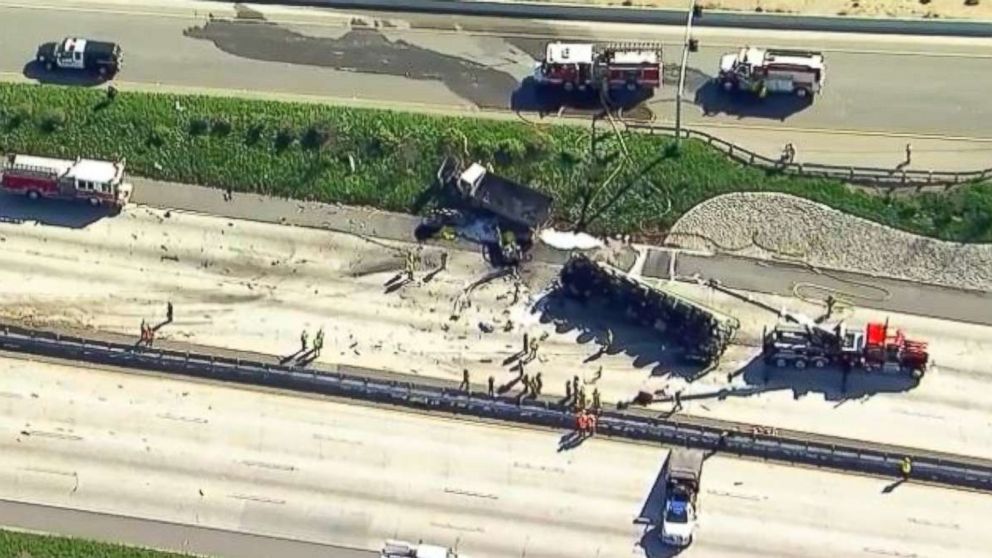 — -- Five people are dead after the driver of a tractor-trailer lost control on the 10 freeway in Railto, California, plowed through the median and into oncoming vehicles on the other side of the road.
Authorities told Los Angeles ABC station KABC at least five people were killed in the fiery accident that shut down the freeway on both sides for hours. In addition to the semi, at least three other vehicles were involved in the crash, including a motorcycle.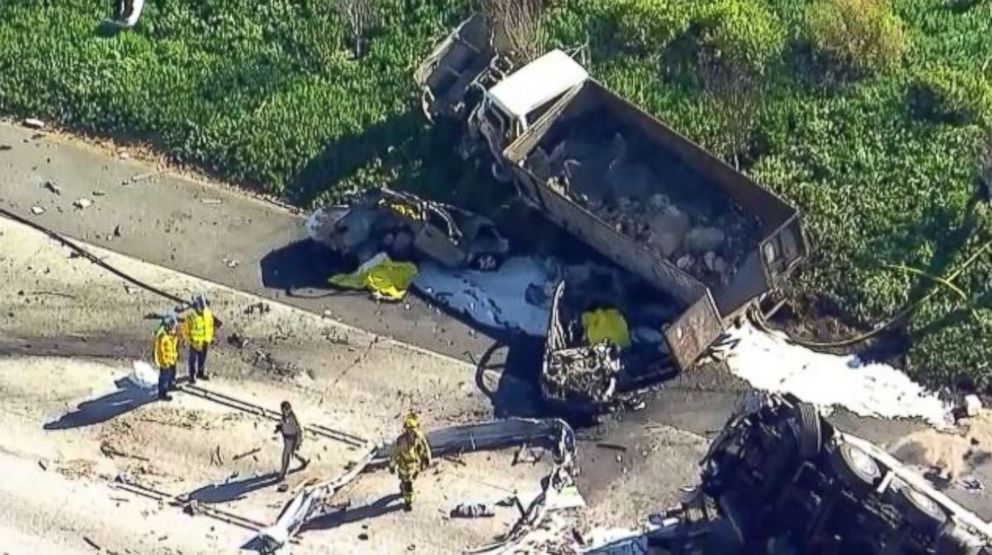 Video and photos shot by onlookers showed the trailer on its side and consumed by flames. All that remained by the evening were the burned out hulks of the trailer and several other vehicles.
The truck lost control while driving down the westbound side and plowed into traffic coming toward the driver on the eastbound side. The eastbound lanes were expected to be closed until 3 a.m., KABC reported.
KABC said it was still unclear what caused the trailer to lose control.
Rialto, California, is about an hour east of Los Angeles.