— -- The husband of Sheila Keen Warren, who's accused of dressing up as a clown and killing his first wife nearly three decades ago, insists his second wife is "falsely accused."
"This is very serious and very unfair," Michael Warren said, speaking only to ABC News' "20/20."
Twenty-seven years ago, a person dressed as a clown walked up to the front door of Marlene Warren's Wellington, Florida, home and fatally shot her.
There had been no arrests in the case until this fall, when police detained Sheila Keen Warren on Sept. 27, in Washington County, Virginia, alleging she was the "killer clown," as the suspect in the case has come to be known. Prosecutors have charged her with first-degree murder and say they will seek the death penalty.
Michael Warren has denied having any involvement in Marlene Warren's death.
Watch the full story on ABC News "20/20" this Friday, Oct. 20 at 10 p.m. ET.
A mysterious killing
On May 26, 1990, Marlene Warren was at her home in the luxurious Aero Club community in Wellington with her 22-year-old son, Joseph Ahrens, and several of his friends, according to Det. Paige McCann of the Palm Beach County Sheriff's Office.
It was just before 11 a.m., and while they were finishing breakfast, when they saw a white sedan pull into the driveway. Someone dressed as a clown came to the front door with flowers and balloons. One of the balloons said, "You're the Greatest," according to police.
When Marlene Warren answered the door, police said the person in the clown costume handed her the gifts, pulled out a gun and shot her. Then police said the clown "calmly" walked back to the car and drove away.
"Never to be seen again," said Palm Beach County Sheriff Ric Bradshaw.
Marlene Warren was shot in the face and died two days later from her injuries. Police later found the white sedan the suspect used in a parking lot.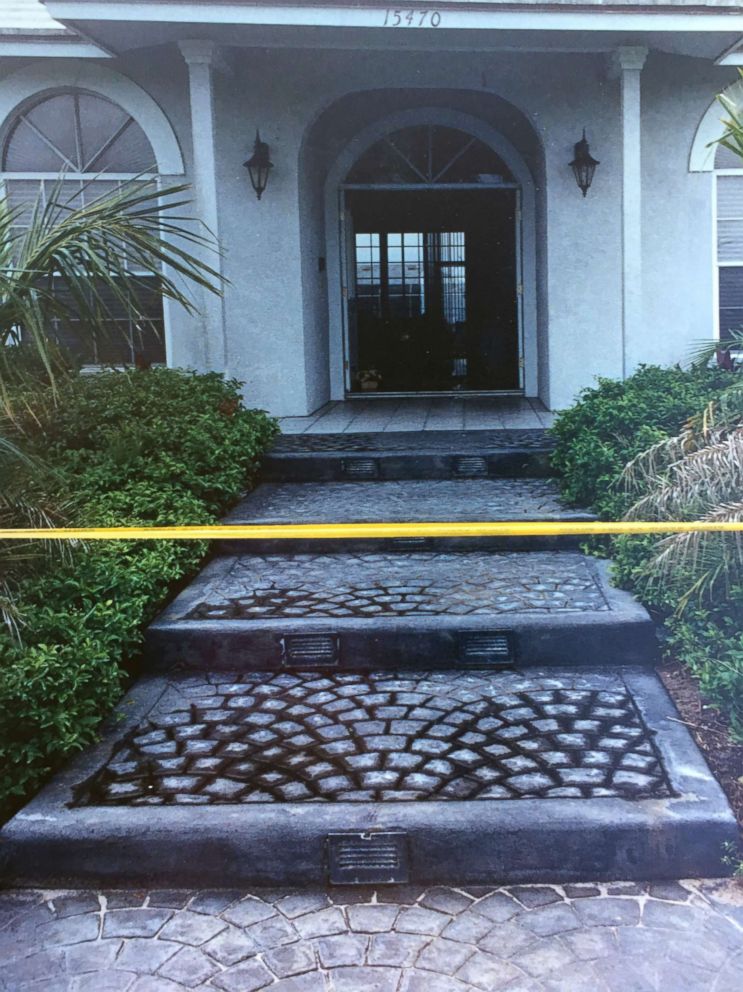 Neighbor Bill Kramer was out walking his dog when he heard what he thought sounded "like a nail gun," the kind "used in construction."
"Some very excited young people came running out saying something on the order of, 'They've shot Joey's mother,'" Kramer said. "My wife said, 'Stay there, I'll call 911.'"
Marlene Warren's husband, Michael Warren, who ran a used car lot and a rental car agency, said he was on his way to a Miami racetrack at the time of the shooting.
One year after Marlene Warren's death, detectives reportedly identified a woman named Sheila Keen as a suspect, but she was not arrested. At the time of the murder, Keen ran a business to repossess cars and often worked with Michael Warren, though police said they both denied having an affair. Marlene Warren's parents claimed in 2000 in a published report that she had previously told them they were having marital problems, and suspected that Michael Warren may have had a mistress.
Police were also reportedly suspicious of Michael Warren.
"I told him, I says, 'Mike … I don't think that you done it. But I know pretty damn well that you know more about it than you're letting out,'" Marlene Warren's stepfather, Bill Twing, told "20/20." "And he says, 'Honest. Honest, Bill,' he says, 'I don't know,' and then we changed subject."
Marlene's parents told "20/20" they were shocked by the news that Marlene was killed and they didn't know anyone who would want to hurt their daughter. They describe their middle child of three daughters as "outgoing, friendly, [and] loving." The Twings say Marlene was a hardworking business woman. They estimated that she owned around 20 rental properties and also worked as a cargo ship inspector.
"[She would] do anything for anybody," said Marlene's mother, Shirley Twing.
Cold case unit reopens investigation
Michael Warren was eventually charged in a separate case. He was convicted of racketeering and odometer tampering and served three-and-a-half years in prison before he was released in 1997.
The case of Marlene Warren's murder ran cold until Palm Beach County authorities reopened it in 2014. The Palm Beach County Sheriff's Office said witnesses were re-contacted and more DNA analysis was conducted on evidence collected at the time, including on orange fibers possibly from a clown wig.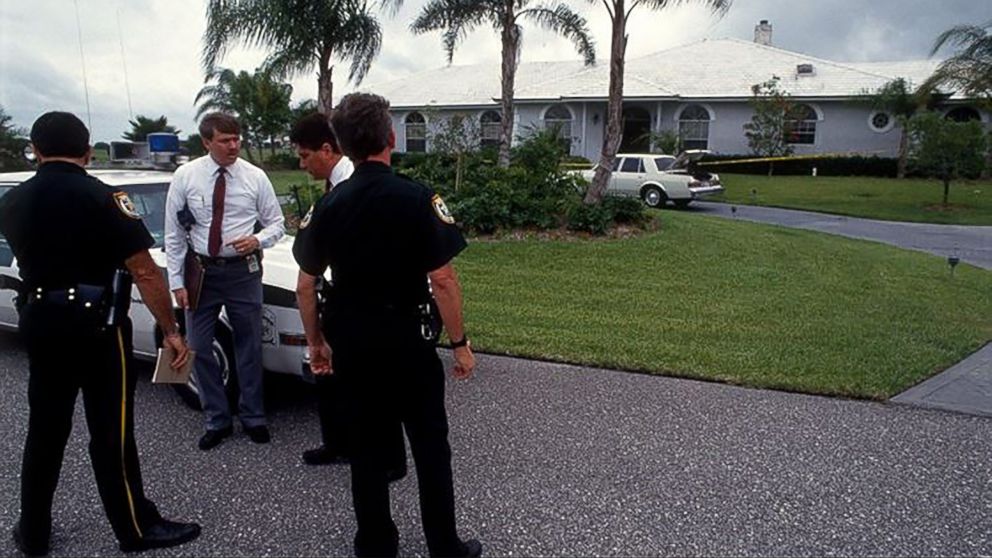 In the nearly 30 years that had passed, Sheila Keen had married Michael Warren in a Las Vegas chapel wedding in 2002. The two had moved to Abingdon, Virginia, where they had built a home and ran a fast food restaurant called The Purple Cow in nearby Kingsport, Tennessee, according to authorities.
Neighbors Brook and Rocky Blevins said they knew the Warrens as "Debbie" and "Mike," a sociable, hard-working and friendly couple. But the Warrens' other neighbors, Vicki and John Chittester, said they had a nasty run-in with Michael Warren once, and said he could have a temper. Neither couple said they knew of the Warrens' previous lives in Florida.
As the 27th anniversary of Marlene Warren's death approached, Palm Beach Post reporter Barbara Marshall was working on a feature about the case when she said her researcher discovered that Michael Warren and Sheila Keen had gotten married and were now living in Virginia.
"It was like an urban legend... the fact that it was never solved it just went on and on and on," Marshall said. "In May, which was... the 27th anniversary of the killing, my editor said, 'Well, let's, let's re-look at this.'"
Then, in August of this year, Washington County, Virginia, Sheriff Fred Newman said he received an unexpected call from his counterpart in Palm Beach County, Florida, in regards to the infamous "killer clown" murder case. Newman said he and his deputies then began looking into the whereabouts of Sheila Keen Warren.
On Sept. 27, Sheila Keen Warren was arrested in Abingdon, Virginia, and charged with first-degree murder for the death of Marlene Warren.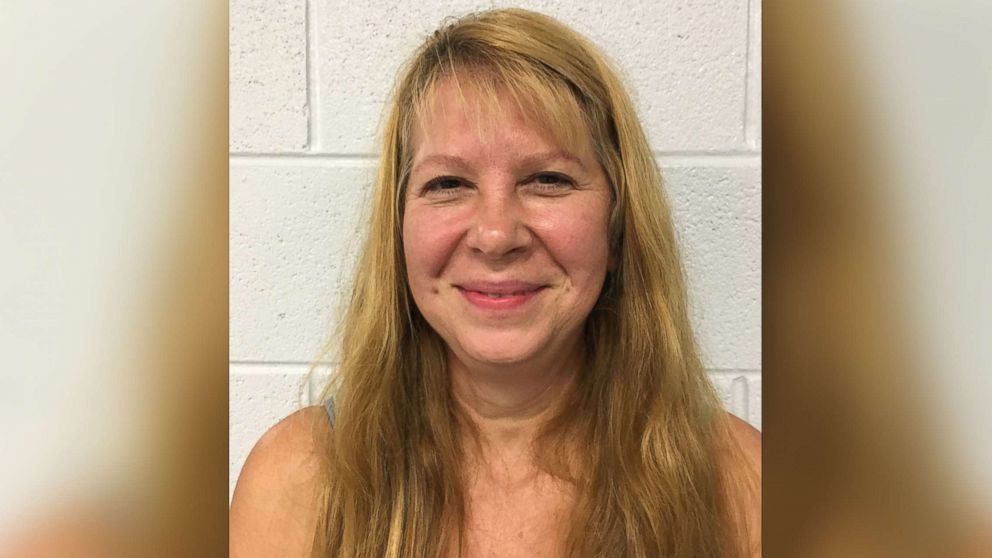 Joseph Ahrens, Marlene Warren's son, declined to speak with "20/20" but told ABC affiliate WPBF at the time of Sheila Keen Warren's arrest that the news was a "big shock" but the arrest has made him "happier than I've been in many years."
Marlene Warren's mother, Shirley Twing, said Sheila Keen Warren's arrest confirmed their decades-old suspicions.
"I turned angry when I heard … Mike had married Sheila," she said. "Remembering that she killed my daughter, and he marries her? … There's got to be something there."
Prosecution seeks the death penalty
Sheila Keen Warren was extradited to Palm Beach County and appeared at a bond hearing on Oct. 4. The judge set no bond in the case.
"There was actually an excellent job of collection of evidence at the time in 1990," said prosecutor Brian Fernandes. "And because of that collection, we're able to now use advances in DNA technology."
Sheila Keen Warren, 54, is accused of wearing a clown costume while killing a Florida woman 27 years ago.
Defense attorney Richard Lubin declined to comment to "20/20," but told The Associated Press that "Sheila Warren 'vehemently denies' killing Marlene Warren and will plead not guilty."
State Attorney Dave Aronberg, whose office is prosecuting Sheila Keen Warren for murder, said that his office is seeking the death penalty.
"I can't speak specifically to Michael Warren or any of the specific facts of this case," he said. "I can just say … we're going to investigate anyone who may be culpable and we'll make a decision on prosecutions as appropriate."
But even with a looming trial, after all these years, emotions are still raw for Marlene Warren's parents.
"She [Sheila] got away with it for so long," Shirley Twing said. "You can't tell me that he [Mike] didn't know. No way in heck … if there's a hell, I hope she rots in it."
"Marlene was a good person," Bill Twing added. "And it's just a shame that somebody took her away from us ... Nobody deserves that."
Watch the full story on ABC News' "20/20" this FRIDAY at 10 p.m. ET.
ABC News' Emily Shapiro contributed to this report.