Kim Kardashian shared footage on social media of her family fleeing from their home Thursday as massive wildfires swept through parts Southern California.
Kardashian shared aerial video of the dangerous Woolsey Fire, urging her 120 million followers to pray for those affected by the blaze near her family's compound in Calabasas.
The reality TV superstar had just returned home when authorities told residents in the area to evacuate, according to her Instagram posts.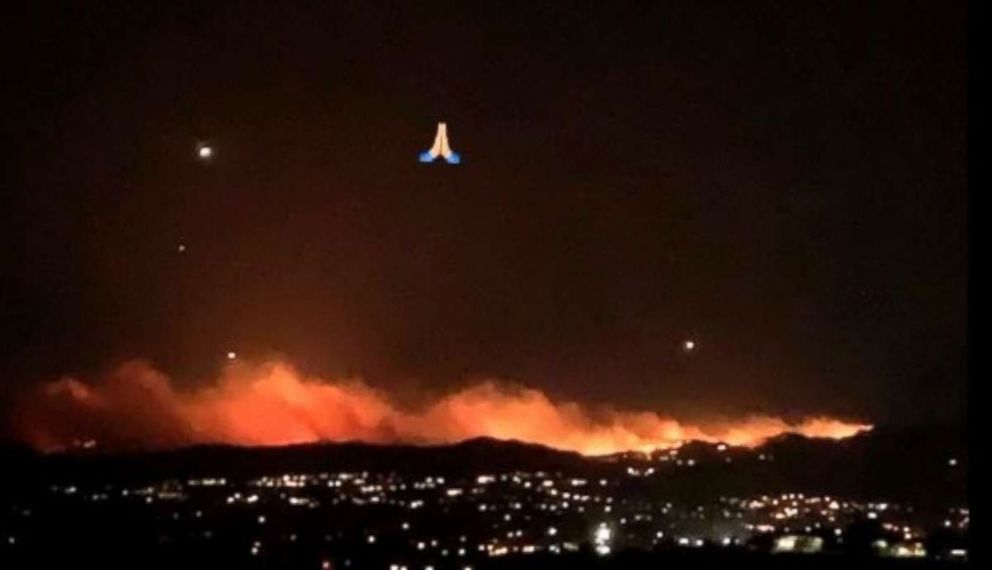 "Pray for Calabasas," Kardashian wrote on Instagram. "Just landed back home and had one hour to pack up and evacuated out home. I pray everyone is safe."
Actor and producer Rainn Wilson said his neighborhood also was evacuated due to wildfires in nearby Thousand Oaks, where a gunman killed 12 people at a bar late Wednesday night.
"My House has been evacuated due to nearby fires in Thousand Oaks," Wilson tweeted Thursday night, noting that his pigs and dogs "are fine."
He also urged his fans to help out with relief efforts.
"Please send your prayers to the people of Thousand Oaks and the victims of the shooting that are now having to evacuate their homes and neighborhoods. Then send them some cash," Wilson tweeted.
Meteorologists issued red-flag warnings and wind alerts throughout the state into Friday, sparking fears the fires could worsen.
The Woolsey Fire, one of three major wildfires in the Golden State, had charred about 2,000 acres of land in Ventura County as of early Friday morning, threatening multiple structures.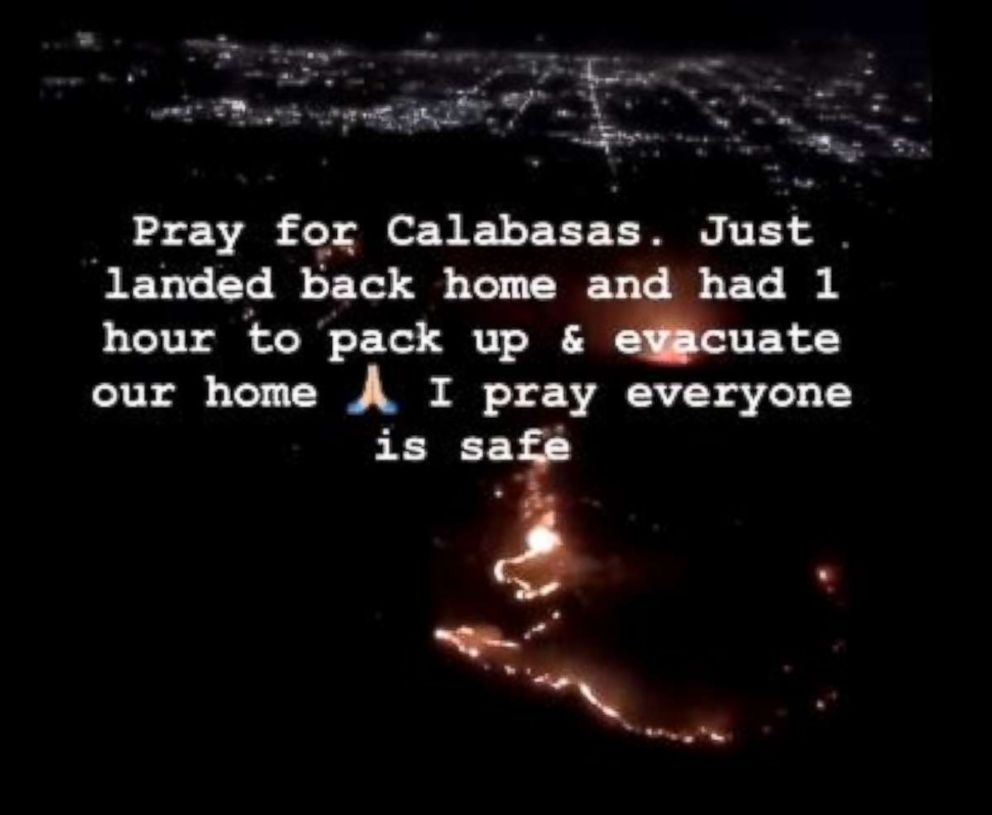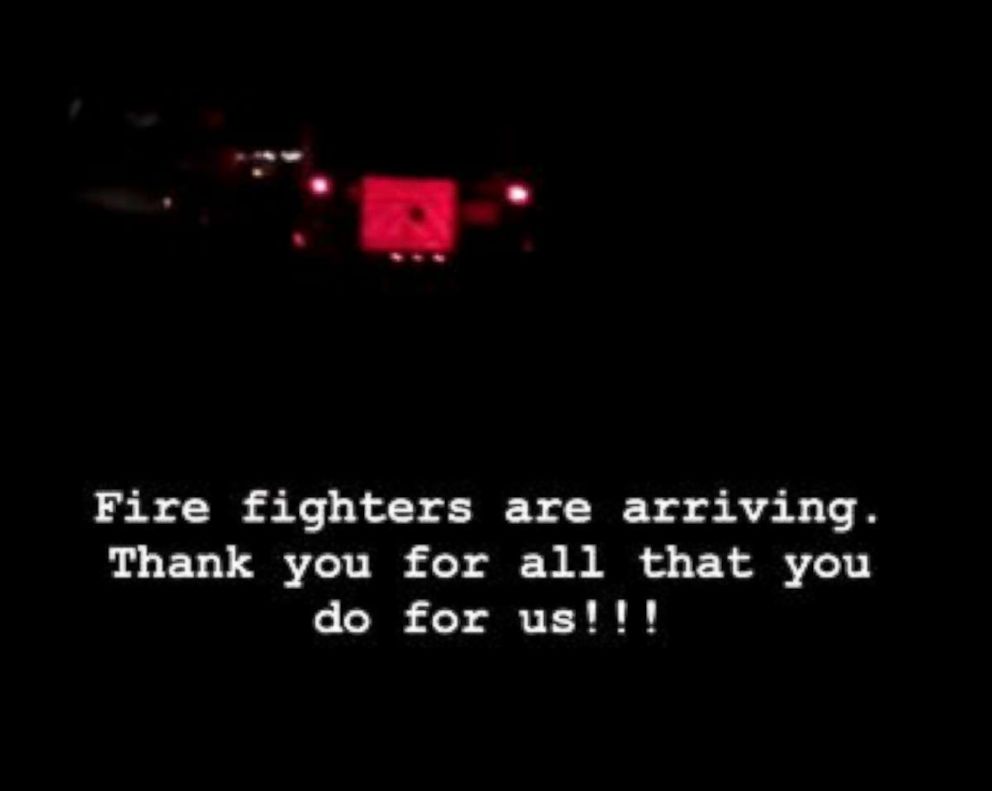 Woolsey is the smallest of the three, but grew at an alarming rate Thursday afternoon, authorities said.
Mandatory evacuations also were underway in Northern California due to the Camp Fire, which was burning near Pugla, a town about 50 miles east of Chico, fire officials said.
It had scorched at least 20,000 acres, engulfing several homes and threatening as many as 1,000 other structures, according to Cal Fire officials.
The second-largest fire, the Hill Fire, also prompted evacuations after it charred around 10,000 acres in Ventura County through Thursday afternoon.