Two tropical systems are on a path toward the Gulf of Mexico and could possibly make landfall around the same time in the U.S. early next week.
The latest forecast from the National Hurricane Center depicts two hurricanes in the Gulf of Mexico on Tuesday.
There are only a few times, according to NOAA, when two tropical cyclones have been in the Gulf at the same time. The most recent example was in 1959.
Tropical Storm Laura developed in the Atlantic near the northeastern Caribbean Islands on Friday morning, while Tropical Storm Marco was in the western Caribbean near Honduras Friday.
Louisiana already declared a state of emergency on Friday in anticipation of the oncoming systems.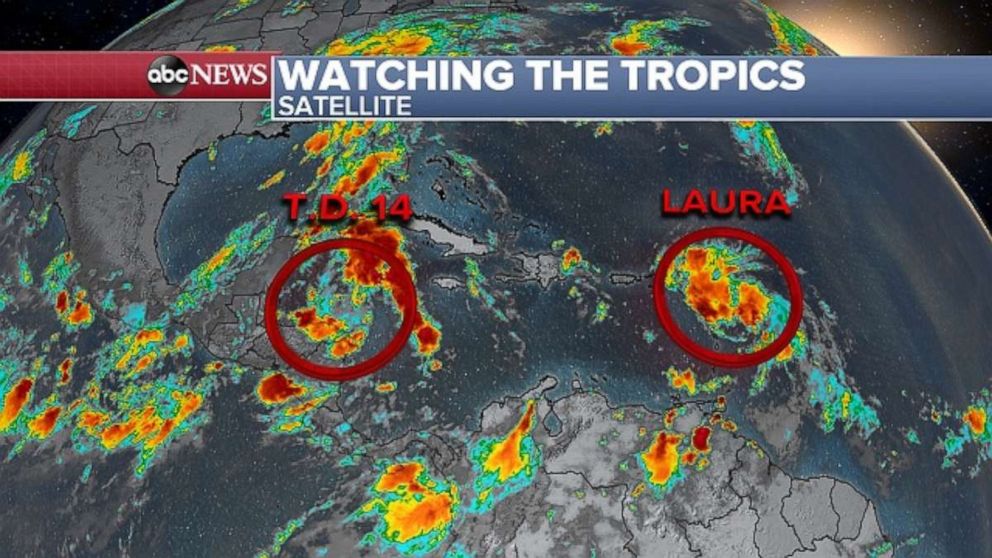 In the near term, Laura will be hitting the northern Leeward Islands on Friday night and Puerto Rico on Saturday. Marco will bring heavy rain and gusty winds to parts of the Yucatan Peninsula on Saturday as well.
It's too soon to talk details or impacts for the Gulf Coast region, however, the forecast later this weekend will be able to give more specifics.
Laura will approach the Texas and Louisiana coastline as a possible Category 1 hurricane with winds of 75 mph on Tuesday.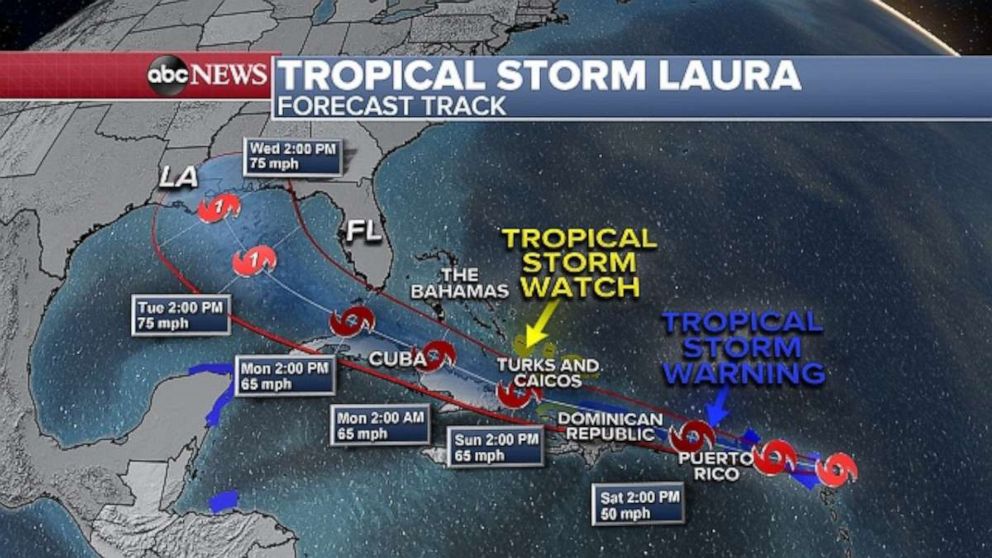 Tropical Storm Laura has sustained winds of 45 mph and was moving west at 17 mph Friday afternoon.
Tropical storm warnings are in effect from the northern Leeward Island to Puerto Rico and the northern coast of the Dominican Republic. Tropical storm watches have been posted from the northern coast of Haiti to Turks and Caicos and the southeastern Bahamas.
Laura will bring heavy rain and gusty winds to Puerto Rico on Saturday with 3 to 6 inches of rain forecast and flash flooding possible. The storm is a quick mover and will be focusing more on the Dominican Republic by late Saturday evening.
Laura will then move up the eastern Gulf of Mexico on Tuesday and near the coast on Wednesday morning. How much Laura interacts with the Caribbean Islands will play a big role in its intensity down the road.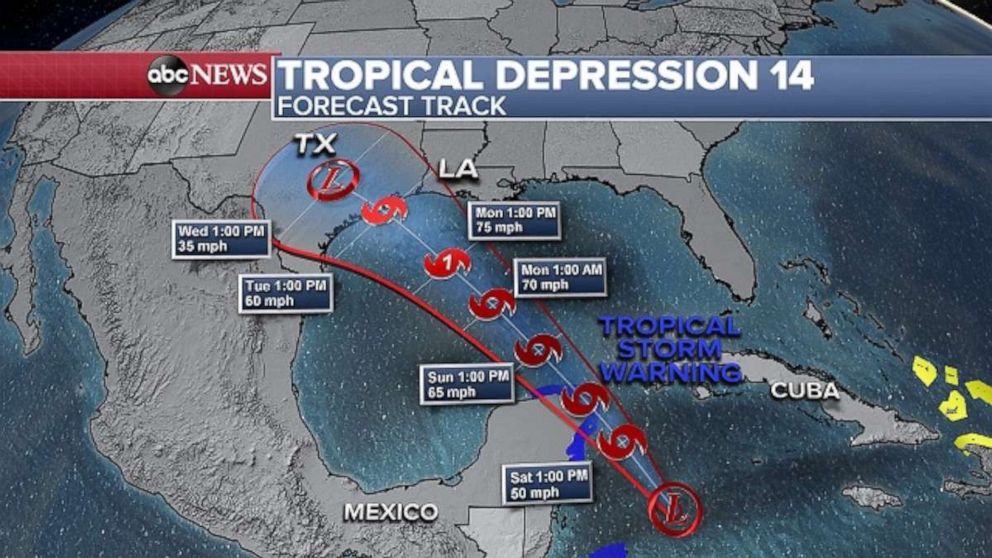 Marco continues to churn just off the coast of Honduras on Friday afternoon. Tropical storm watches and warnings are in effect for portions of the Yucatan Peninsula.
Tropical Storm Marco is forecast to strengthen and bring heavy rain and strong winds to parts of the Yucatan Peninsula Saturday into Sunday.
The system will then move into the Gulf Coast after passing across Mexico and approach the western Gulf Coast on Tuesday either as a strong tropical storm or hurricane.
ABC News' William Mansell and Mark Osborne contributed to this report.