Latinx, Latino and Hispanic: How this ethnic group's label has sparked debate
One poll shows only 4% of U.S. Latinos use the non-binary term, Latinx.
The many pan-ethnic labels used to describe the group of people who trace their roots to Latin America or Spain -- terms like Hispanic, Latino, Latinx or Latine -- have left some confused, some angry and many people debating what word to use.
Hispanic and Latino remain the dominant terms to refer to people from this group, according to the Pew Research Center.
However, other terms have been growing in popularity, including Latinx and Latine, gender-neutral versions of the masculine and feminine words for Latino and Latina.
Proponents of the use of terms Latinx and Latine say they are inclusive, non-gendered terms for nonbinary, gender-fluid, queer people of Latin American heritage. However, some have begun to use the term to refer to the ethnic community as a whole, instead of using the typical, masculine "Latino."
According to experts in Latin American studies and culture, some of the earliest known uses of these terms began in Latin American feminist and queer activist circles. Activists say the terms disrupt the gender binary and norms that they say are ever-present in the language and culture.
"It's their own political gesture of showing how human language is insufficient to capture the nuances of their gender," added Xiomara Verenice Cervantes-Gómez, a professor at University of Illinois at Urbana-Champaign, in an interview with ABC News.
In the 1990s and early 2000s, "Latinx" could be seen in art and graffiti from these groups throughout the United States, Latin America and Spain, according to cultural scholars. In some ways, the anger and debate over the term is to be expected, according to Nicole M. Guidotti-Hernández, a professor at Emory University.
The terms force people to confront the spectrum of gender and sexuality, Guidotti-Hernández told ABC News.
Only 23% of U.S. adults who self-identify as Hispanic or Latino had heard of the term Latinx, according to a 2020 Pew Research Center poll. Just 3% use it to identify themselves, the poll found.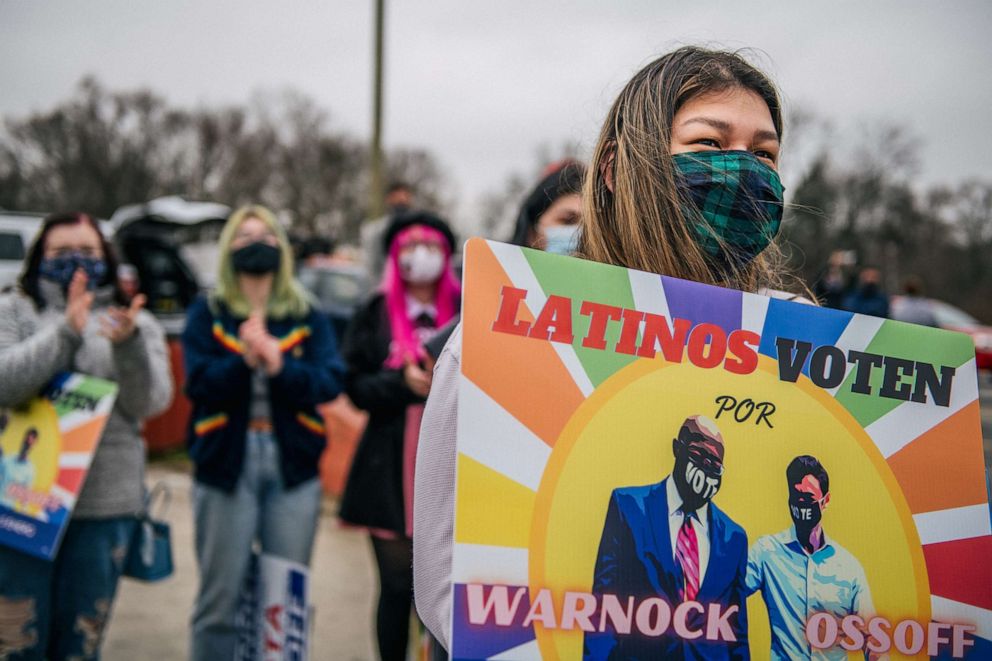 The word is mostly known and used by younger Hispanics -- 42% of those surveyed between the ages of 18 and 29 knew the term, but only 7% of those ages 65 or older have heard of the term, Pew reports.
However, a majority of those surveyed in a Gallup poll -- 57% -- said it didn't matter how they labeled.
Those critical of "Latinx" say it "anglicized" the Spanish language, ignored the language's roots, and "is not representative of the larger Latino community," according to a Pew Research Center survey.
Some who favor gender neutral terms say "Latine" serves as an alternative to "Latinx" to quell grammatical or linguistic concerns.
Language researcher, author and TikTok sensation Dr. Jose Medina argues that Spanish is already the language of colonization in Latin America.
"The truth is that, if we really stop to think about it, we were colonized from the moment that the Spaniards came to the Americas and took away Indigenous tongues," said Medina.
"All of these attacks on really utilizing and leveraging linguistic liberation as a way to value intersectionality -- [it's] something that each and every one of us should defend, not oppose."
In December 2021, the League of United Latin American Citizens, the oldest Hispanic and Latino civil rights organization in the U.S., and Congressman Ruben Gallego, D-Ariz., stated they would no longer use the term "Latinx" because it was offensive to some and failed to prove it had a wide acceptance.
"When Latino politicos use the term it is largely to appease white rich progressives who think that is the term we use," Gallego tweeted.
Arkansas Gov. and former Trump White House spokesperson Sarah Huckabee Sanders signed an executive order to ban the use of "Latinx" in official government documents, calling the word "culturally insensitive."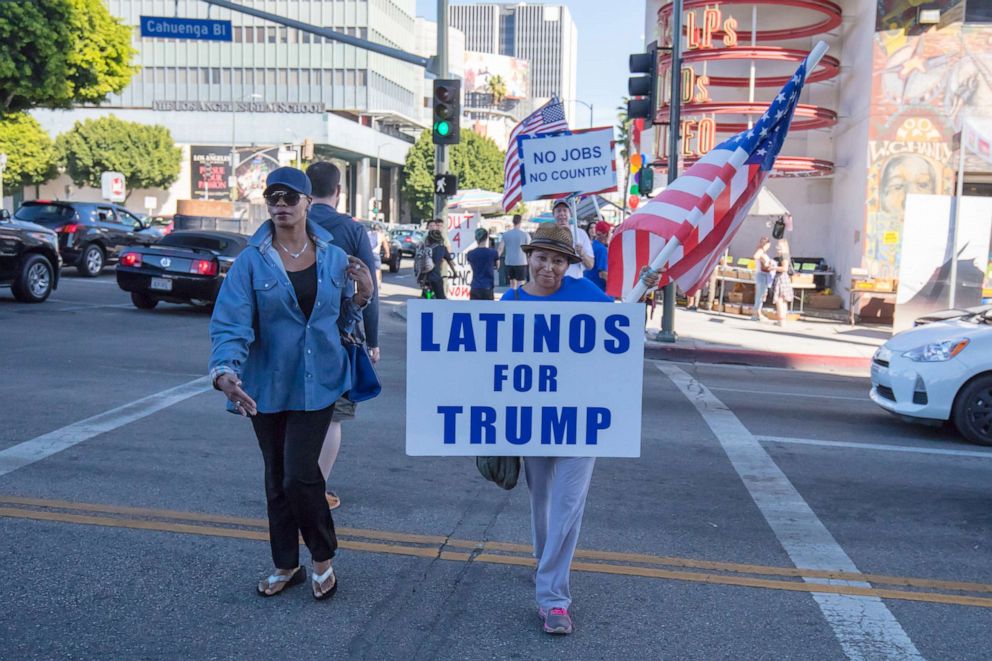 "Ethnically insensitive and pejorative language has no place in official government documents or government employee titles," the executive order read.
At the center of this debate, Guidotti-Hernández says, is the fight for self-determination and identification.
In the past, some have criticized the use of the term "Hispanic" as well. Guidotti-Hernández said the term links this diverse, large group to colonization.
"It's created by the Nixon administration in the 1960s to try and understand and track the Spanish speaking and/or descendants of Spanish colonialism in the United States," said Guidotti-Hernández. "A lot of people resent that term, because it's the government terminus, not self-generated."
It can be difficult to label a complex ethnic group in a single term, Medina added. These words link people from more than 20 countries in South and Central America, the Caribbean and Spain -- of all different races, languages and cultures.
"Even for the term Latin, Latino, Latinx, it sounds very singular and homogenizing ... This at least forces us to think about the ways that our communities are much more heterogeneous, much more diverse," said Cervantes-Gómez.
Medina says the term "Latinx" is just a tool to be used to be more inclusive.
"At the end of the day, we need to be able to self-identify as we wish because nobody has the right to do that for someone else," said Medina. "And if that means that each of us identifies in a different way, then so be it. That is what we should be able to do."