Los Angeles police officers ended a tense standoff Saturday evening when they captured an armed suspect who barricaded himself inside a Trader Joe's, killed someone inside the store and held dozens of people hostage for hours, authorities said.
One woman who was inside the store at Hyperion Avenue in Silver Lake died from a gunshot wound, police said. Officials said they would not release her name until her family was notified.
The suspect, whose identity was not immediately released, ultimately surrendered after asking officers for handcuffs, an LAPD source said. He cuffed himself and then turned himself in.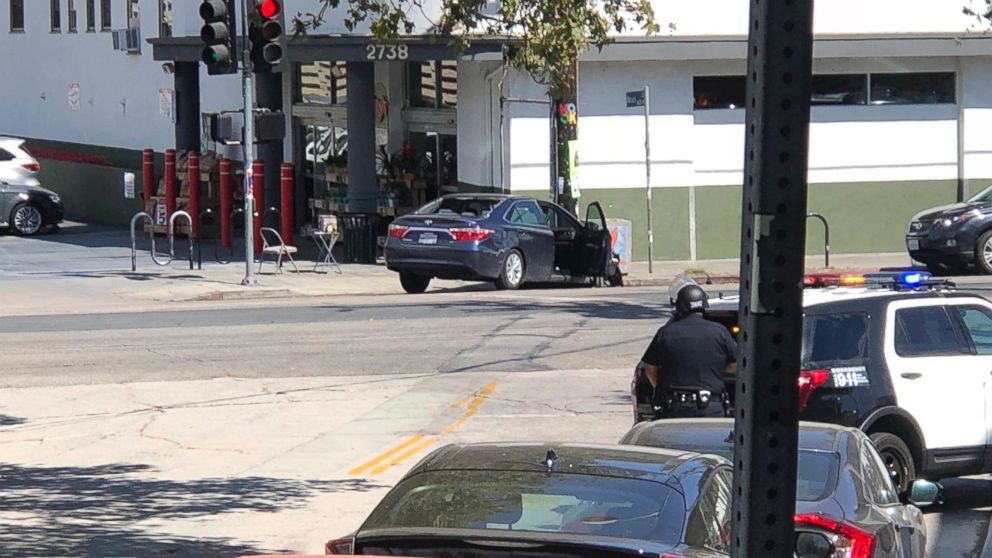 The episode began with a family dispute in Newton Division. The suspect, who authorities said was "approximately" 28 years old, shot his grandmother seven times and another female victim, authorities said.
The gunman fled from cops and took the second female victim with him. Mayor Eric Garcetti said the suspect's grandmother was still alive Saturday night but was undergoing surgeries and was in critical condition.
Police were able to locate the suspect via LoJack technology.
But during the pursuit, police said the suspect opened fire on them, blasting multiple rounds at the trailing officers.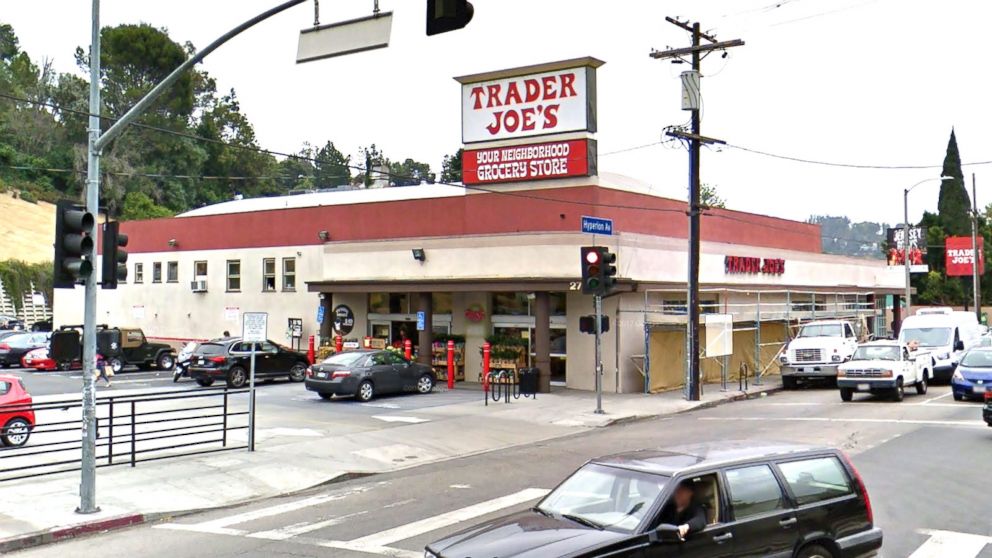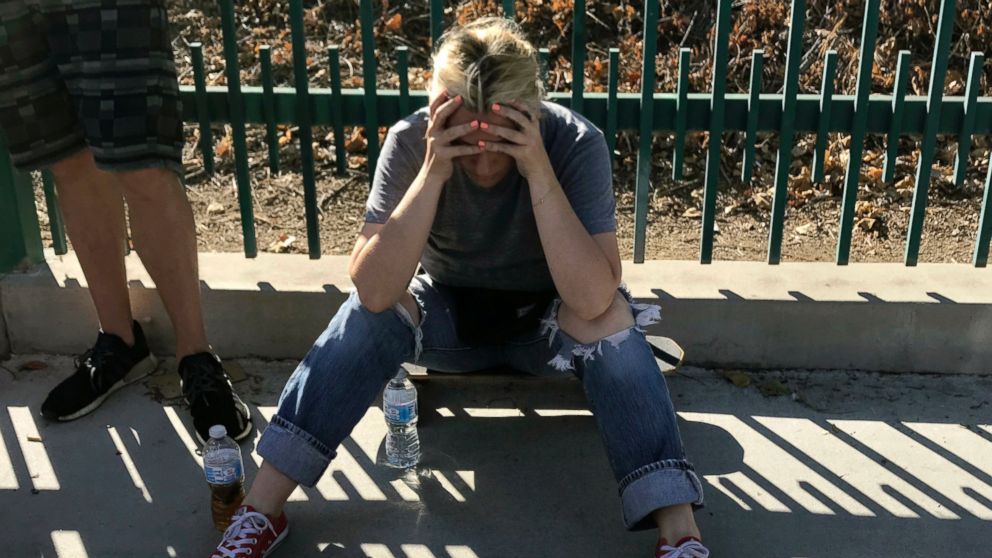 He ultimately crashed outside the Trader Joe's, and police shot back, police said.
The gunman exchanged gunfire with cops and then fled into the store. He suffered a gunshot wound to his arm, officials said.
"It happened all in a moment. He came out of the car, the cops were already shooting at him in that instant, right before he came out of the car," said Miguel Jeffrey Trujillo Cerventes, who saw the end of the police chase and the suspect emerge from his car. "It seemed like one shot was toward the ground, but that's when I saw how big that gun was -- it was a pretty hefty gun -- he turned it around and shot at the cops and ... it looked like he was just trying to find a place for refuge himself."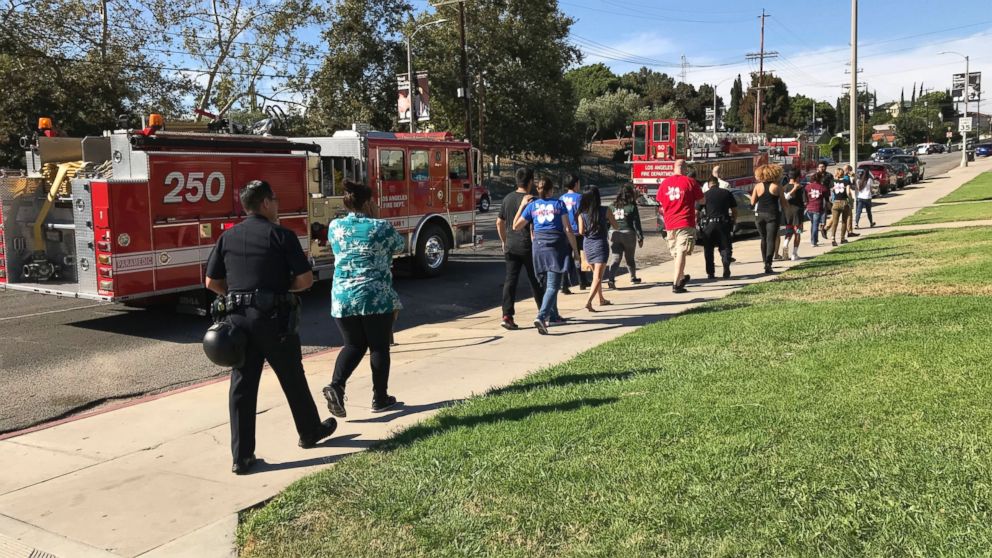 When he went into the Trader Joe's, he fatally shot the woman, police said.
After an hours-long standoff, in which police were communicating with the suspect, he eventually requested handcuffs and cuffed himself before surrendering, police said.
Six people were transported to the hospital with injuries, including the suspect. All six, including a 12-year-old boy, are in fair condition with non-life-threatening injuries. The Los Angeles Fire Department did not specify the nature of their injuries.
The woman killed in the Trader Joe's was identified as Melyda Corado, a family member told ABC News. Corado was an employee at the store.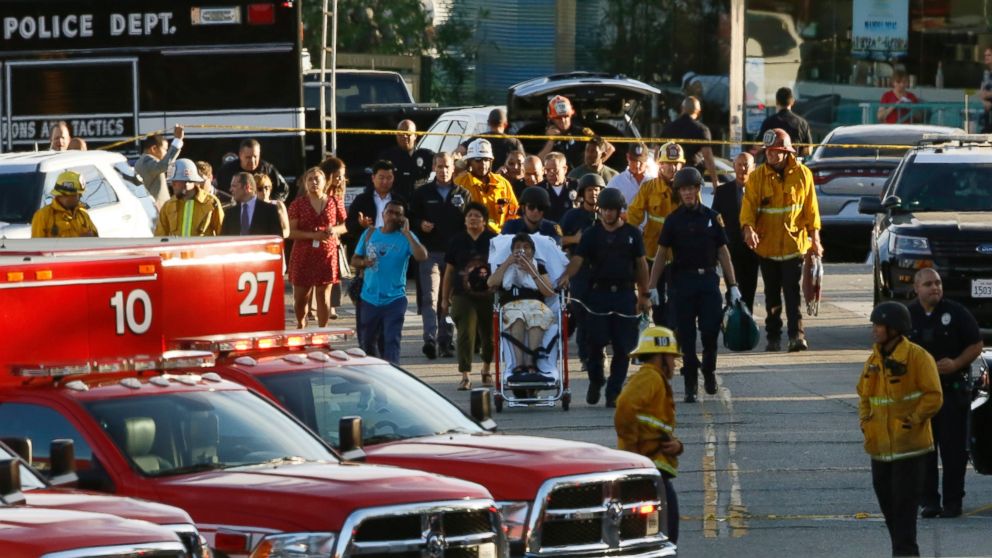 The standoff made for a chaotic scene in the Silver Lake area.
"An active tac-alert has been declared to ensure all resources necessary will be available," the LAPD tweeted from its account.
President Donald Trump tweeted as the gunman was holed up in the store. He later deleted the tweet.
"Watching Los Angeles possible hostage situation very closely," he tweeted. "Active barricaded suspect. L.A.P.D. working Federal Law Enforcement."
The LAPD said the investigation is still ongoing.
The store will remain closed throughout the night while investigators comb through the scene.
"Our hearts are broken over what happened today," Trader Joe's said in a statement. "This has been an incredible trauma, and our thoughts are with our Crew Members and customers. Our focus is on doing whatever we can to support them at this time. We appreciate everything Los Angeles law enforcement did to ensure an end to this ordeal."