— -- Brendan Dassey was just 16 years old when he told police that he helped his uncle Steven Avery carry out the rape, murder and dismemberment of 25-year-old Teresa Halbach.
Dassey's videotaped confession during the four-hour interrogation jumped into the national consciousness after the tapes appeared in the Netflix docu-series, "Making a Murderer," which examined the Avery and Dassey murder trials in Wisconsin. Both were convicted in 2007 and sent to prison.
In the series, Dassey was portrayed as a confused, vulnerable and intellectually challenged teen, who often turned to his mother to help him make sense of what was happening to him after he was questioned by police.
Dassey's confession was the centerpiece of evidence that prosecutors used at trial. Dassey was convicted of first-degree intentional homicide, mutilation of a corpus and first-degree sexual assault in March 2007. Now 26 years old, Dassey is currently serving a life sentence with a chance for early release in 2048.
But when the docu-series came out this past December, it raised new questions as to whether the video shows a killer reluctantly unspooling the details of his crime or a young man being manipulated into falsely confessing to a rape and murder he did not commit.
Now Dassey's post-conviction attorneys have filed a federal appeal, based in large measure on the argument that Dassey's confession was coerced. Laura Nirider, one of Dassey's lead attorneys and fiercest defenders, is convinced the 16-year-old Dassey was manipulated into giving a coerced confession.
"The moment I watched that tape, I wanted to jump into that TV screen and get between that child and the officers who were interrogating him," Nirider said. "What you have here are police officers who are using psychological interrogation tactics that were designed for seasoned adult criminals on a 16-year-old with intellectual limitations."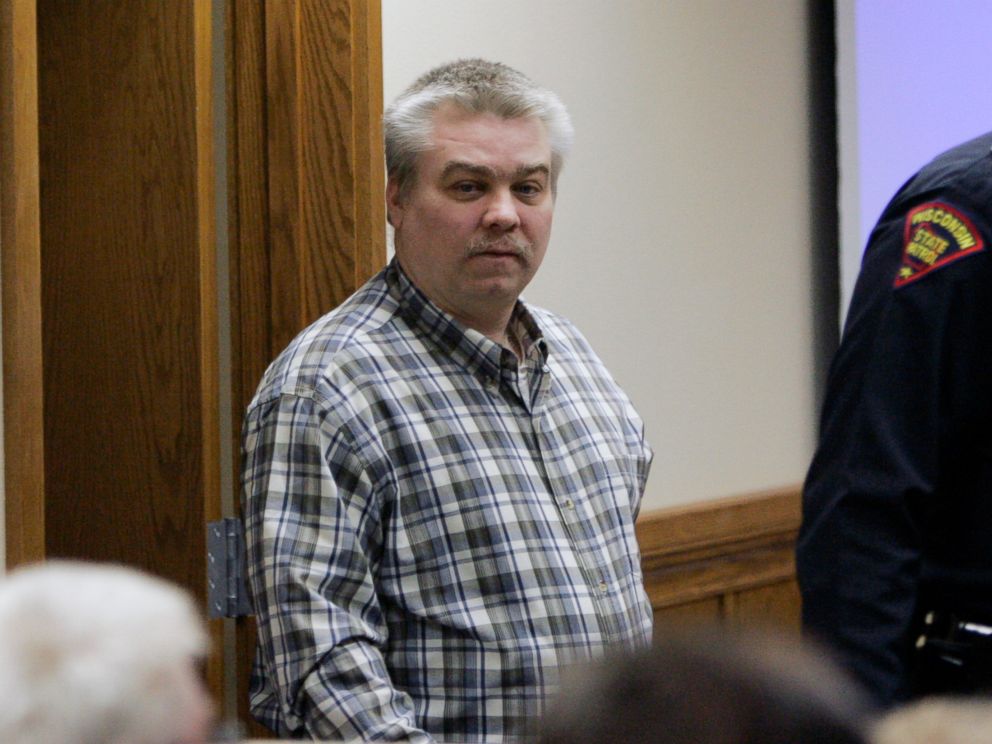 At the time of the police interrogation, Dassey was a sophomore in high school in Manitowoc County, Wisconsin, with a low I.Q., and was enrolled in several special education classes. He lived on the Avery family auto salvage yard next door to his uncle Steven Avery, who had been released from prison in 2003 after serving 18 years for a rape he didn't commit.
But then Avery was arrested and charged with the murder of Teresa Halbach, a freelance photographer who had come to the Avery property to take pictures of a car Avery was selling. Several months later, Dassey was brought in for interrogation and admitted to helping his uncle rape and murder Halbach, and then burn her body in a bonfire next to his uncle's trailer.
At moments during the four-hour interrogation with police, Dassey's descriptions of the crime seemed so clear, including Dassey telling police he had slit Halbach's throat.
Dassey's court-appointed attorney for the murder trial, a public defender named Len Kachinsky, was painted rather unflatteringly in "Making a Murderer." He was assigned to the case after Dassey had already given that 2006 videotaped confession to police. When he saw the tape, he became convinced there was no way a jury would believe Dassey was innocent, even though there was no DNA evidence ever found to support that Dassey had been involved, even after the largest criminal investigation in Wisconsin state history.
"I think that a jury that just watched his behavior and responses to questioning over a four and a half hour period, [would believe that] it was fairly coherent and appeared to be overall spontaneous, [and] would come to that conclusion," Kachinsky told "Nightline."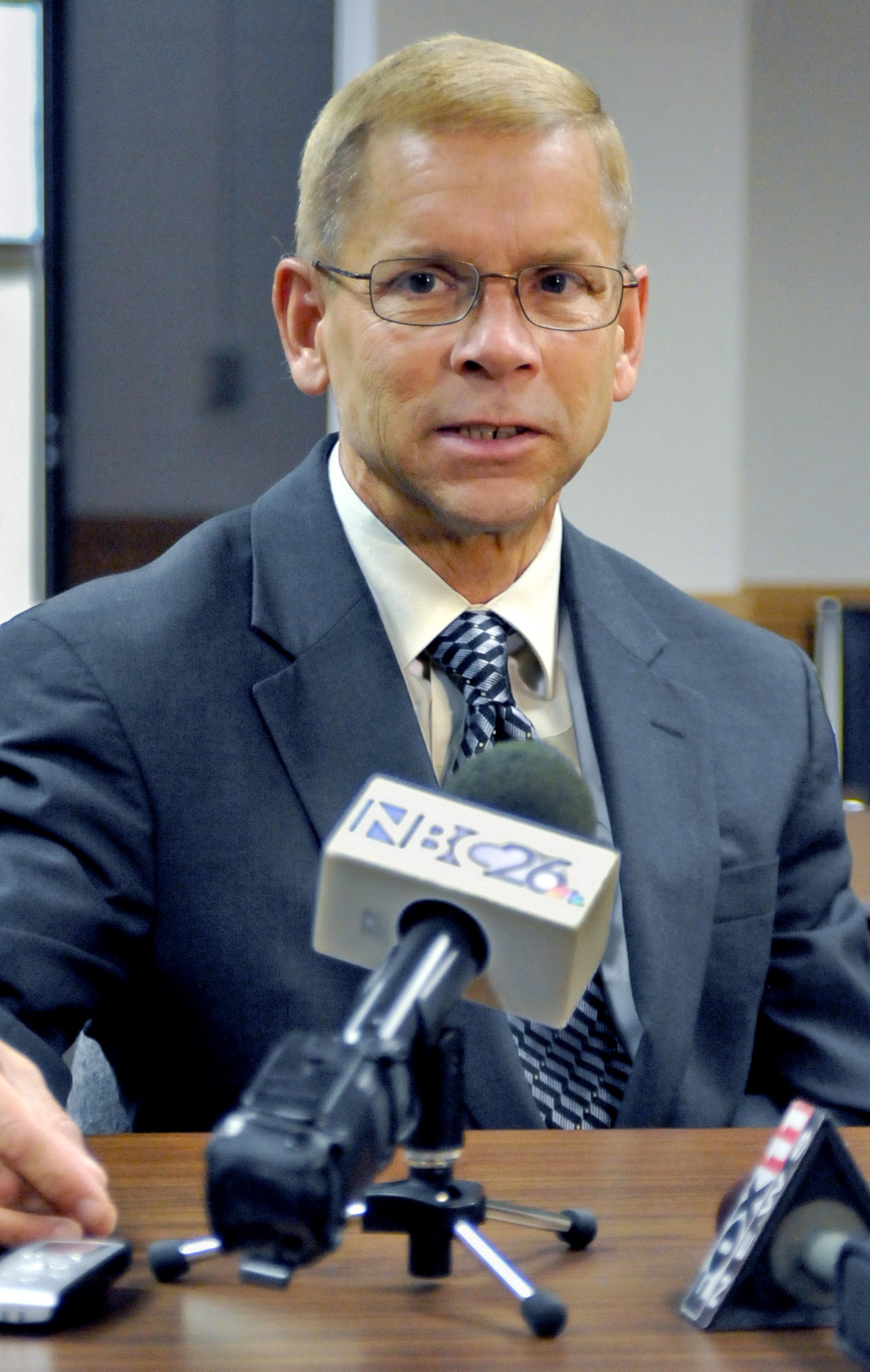 Kachinsky did try to get Dassey's confession thrown out. But when a judge denied the request, Kachinsky steered Dassey to cut a plea deal, which he argues he believes was the in his client's best interest. He even set up another interview with Dassey and investigators – an interview Kachinsky skipped because he said he had Army Reserve duty that day.
"I just decided to do it," he said. "With 20-20 hindsight, yeah, it was a mistake."
For his failure to attend that meeting, a judge removed him from the case.
"I'm not going to comment on Dassey's guilt or innocence," Kachinsky told "Nightline." "I think that basically once I was removed from the case in August of 2006 that Dassey basically got a fresh start and nothing-- no harm had been done to his case."
Several months later, Dassey went to trial with different attorneys and his confession tape dominated the proceedings.
Mark Fremgen and Ray Edelstein, the two lawyers who represented Dassey at trial after Kachinsky was removed, were criticized for not calling a false confessions expert to the stand. They told "Nightline" they thought the jury would clearly see from the video that Dassey didn't know the facts of the crime.
"If a young man who gives an answer saying he's not certain what a fact is, he's guessing it doesn't necessarily take an expert or 12 good people to decide what this young man is saying simply should not be relied upon," Edelstein said.
"All of that forensic evidence, the fingerprints, the DNA, even the physical items, the items from the home and from the car etc., all of that was the Steven Avery case," Fremgen added. "So [Dassey's] case was purely a circumstantial evidence case focused entirely upon the forensic evidence and forensic witnesses and experts."
There was another part of the first police interrogation with Dassey where he tells his mother the investigators "got to my head." But Mark Fremgen and Ray Edelstein, the two lawyers who represented Dassey at trial after Kachinsky was removed, agreed to not show that part of the tape in court.
They told "Nightline" they didn't insist on it because there were other comments that Dassey made in that section in which he seemed to incriminate himself.
"I thought it looked as if almost as if his mother was convinced he did it," Fremgen said "That's the impression that came across to me as I saw it over and over and over. I just thought that's going to play bad."
On the stand, Dassey insisted he made up everything he told police in his confession, but the damage was already done. During closing arguments, the prosecutor at Dassey's trial made this confident assertion: "Innocent people don't confess."
But the fact is, innocent people do sometimes confess to crimes they didn't commit.
Richard Ofshe, a defense expert in interrogation tactics, said he has worked on dozens of cases over 30 years where innocent people have confessed to crimes they didn't commit and were convicted solely based on that confession. He brought up the case of the Central Park Five, which involved five young teens who confessed in gruesome detail to attacking and raping a 28-year-old woman in the spring of 1989, but none of them had actually committed the crime.
"All of them did it because of the way in which they were manipulated, because they came to believe that they would only be able to minimize their punishment, only be able to save some part of their lives if they cooperated with the police who were simply lying to them," Ofshe said.
More than one out of four people wrongfully convicted and later exonerated by DNA evidence have made a false confession or incriminating statements, according to the Innocence Project.
After watching the Dassey tapes, Ofshe believes Dassey was giving a forced confession.
"I see something that almost makes one ashamed to be an American," Ofshe said. "It's that bad. I've studied the transcripts… they threatened him. They told him there are people who want to charge him and we are your shield from those people. … 'We are going to help you.' They tell him repeatedly as long as Steven told you to do this, you didn't do anything wrong… And then through that they get him to say anything that they want him to say."
Dassey's current attorneys filed their appeal in October 2014 and are awaiting a judge's decision on whether or not to grant him a hearing. If an appeal is granted, Nirider hopes to break down Dassey's videotaped confession point by point to demonstrate how she says the interrogators railroaded Dassey.
"They confront him with their firm belief that he's guilty," she said. "He tries to deny it and they cut him off, this is a classic interrogation technique. And they reduce him over time to a place where he doesn't think that he can convince these officers of his innocence.
And when he's at that position of hopelessness, then the officers offer him a way out," Nirider continued. "They say Brendan, 'it'll all be OK.' … And what you see is Brendan backed into a corner, begin to believe the officers and think okay, 'I have to say these things that they want me to say. They're telling me it's all going to be OK.'"
Even when Dassey broke down and confessed, Nirider said, by her analysis, he offered up no information that was not already widely reported in the media or directly fed to him by investigators, such as one moment when investigators seem to try to get Dassey to say the victim was shot in the head.
"Alright, I'm just going to come out and ask you. Who shot her in the head?" one investigator said.
"He did," Dassey said.
"Why didn't you tell us that?" the investigator asked.
"Because I couldn't think of it," he responded.
Nirider said, that "Any fair reading of that sequence is that Brendan is guessing. He's guessing in an attempt to placate his interrogators."
ABC News "Nightline" reached out to the detectives featured in the Dassey video for comment, but our efforts were not successful.
Even with the understanding that false confessions are a real problem for the U.S. justice system, when it comes to the case of Brenden Dassey, many still have questions. But his attorney believes her client is innocent.
"What happened that night is exactly what Brendan has said all along," Nirider said. "He was at the bonfire for a short period of time, about an hour early in the evening. The family had bonfires all the time there. There was actually no trash pick-up service at the Avery salvage yard so they would have fires all the time to burn their garbage, that's how they got rid of their garbage. So it was completely normal for family members to go over and, and have a bonfire in that pit, it was nothing out of the ordinary to Brendan.
"Same thing with cleaning up the garage with his uncle," she continued. "People, again this was an auto salvage yard, people were constantly tinkering around with cars and having to clean up after the fact in garages and, and things like that. So that was a sort of normal evening for Brendan."
Since "Making a Murderer" was released, Nirider said Dassey, has received hundreds of letters of support from people around the world.
"That means the world to him," she said. "For 10 years, Brendan has been forgotten, and when he's been remembered, it's been as a murderer. And finally, his story is getting out there. His story is being told. And that means everything to him."