Man pleads guilty to raping Ohio girl who ended up traveling across state lines for abortion
Gerson Fuentes was sentenced to life in prison Wednesday.
An Ohio man pleaded guilty to raping a then-9-year-old girl who later sought an out-of-state abortion in a case that became a flashpoint in the national abortion rights debate after Roe v. Wade was overturned.
Gerson Fuentes, 28, was sentenced to life in prison on Wednesday after pleading guilty to two counts of rape of a child under 10. He has the possibility of parole after 25 years, Franklin County Judge Julie Lynch said.
Fuentes was arrested last year after the victim identified him as the assailant, according to the complaint. He reportedly confessed to the rape when detectives brought him to police headquarters for a saliva test, the complaint said.
Fuentes initially pleaded not guilty to the crime and a trial was scheduled to begin Wednesday when he appeared in court and changed his plea. Fuentes will be registered as a sex offender for life and will be on supervised release for five years if released.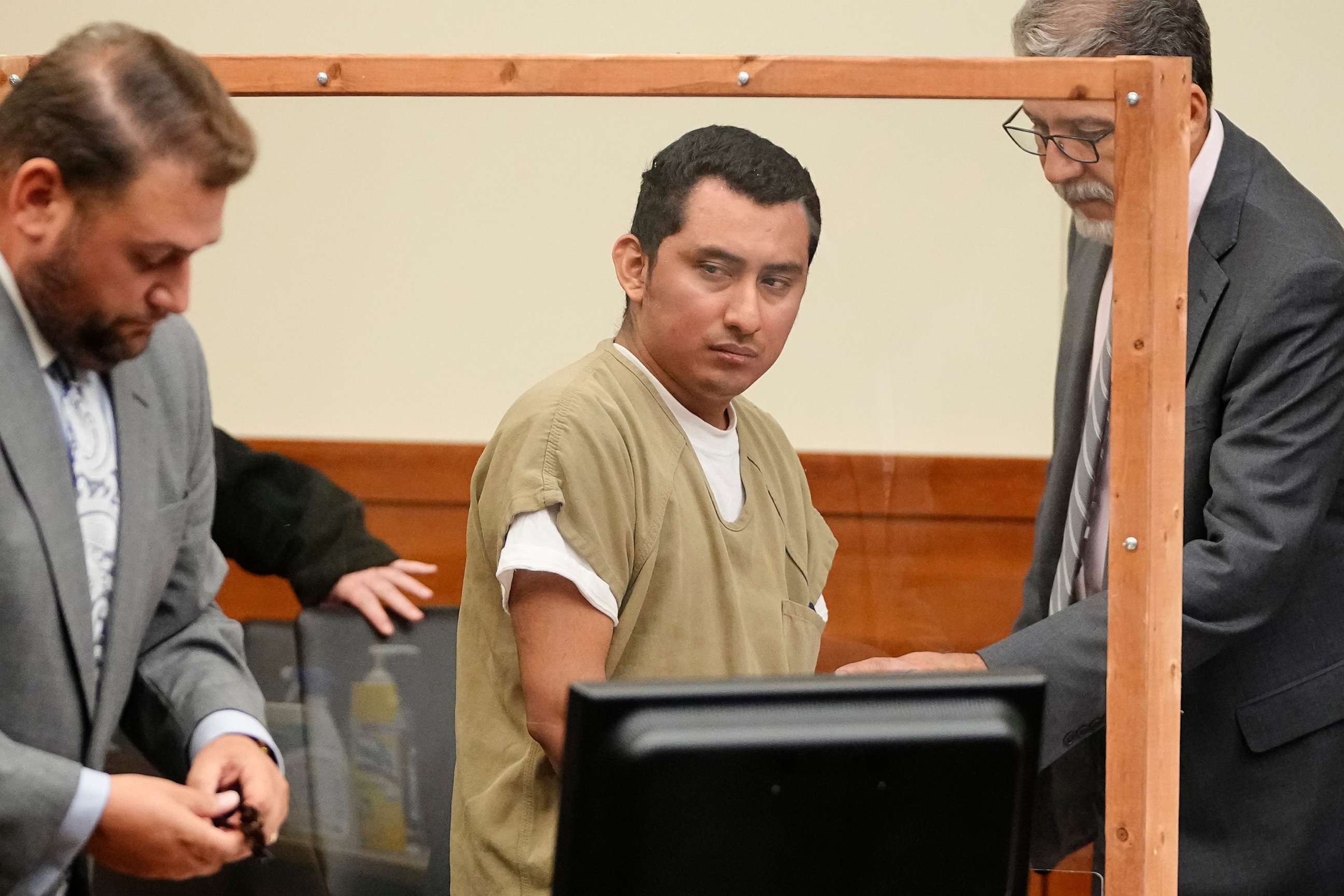 Lynch said in court that the girl's family agreed to the jointly recommended sentence of life in prison with the possibility of parole after a minimum of 25 years.
"This is a hard pill for this court to swallow, to take this joint recommendation," Lynch said. "If that family hadn't begged me to take this joint recommendation, this would never have happened."
Defense attorney Zachary Olah told reporters in court that Fuentes was "anxious to get it resolved."
"We're pleased that we could get it resolved," Olah said. "We're happy that we were able to get it done today for everybody involved."
ABC News did not immediately receive a comment from the Franklin County Prosecuting Attorney's Office on the plea deal.
Fuentes was the live-in boyfriend of the mother at the time of the assault and was identified through DNA, prosecutors said in court Wednesday. He admitted to having sex with the girl two times while living with her in the Columbus home, prosecutors said.
Authorities said the victim was raped in mid-May 2022 and traveled to Indianapolis in neighboring Indiana the following month to undergo a medical abortion at the age of 10.
A ban on abortion about six weeks into pregnancy had recently gone into effect in Ohio, following the U.S. Supreme Court's decision overturning Roe. The so-called heartbeat law has no exceptions in the case of rape or incest.
The case drew national attention following an Indianapolis Star report that included comments from the Indianapolis obstetrician-gynecologist who performed the abortion, Dr. Caitlin Bernard.
Indiana Attorney General Todd Rokita, a Republican who opposes abortion, sought to suspend Bernard's license, claiming that she violated federal and state law relating to patient privacy and reporting child abuse, sparking a yearlong dispute.
In May, the Indiana Medical Licensing Board decided to reprimand and fine Bernard $3,000 after ruling that she violated patient privacy laws by talking to a newspaper reporter about providing the abortion. The board refused to suspend Bernard's license and dismissed Rokita's allegations that Bernard violated state law by not reporting the child abuse to Indiana authorities.
In her testimony before the board, Bernard heavily criticized Ohio and Indiana politicians for politicizing the case.
"I think that if the Attorney General, Todd Rokita, had not chosen to make this his political stunt we would not be here today," Bernard said. "I don't think that anyone would have been looking into this story as any different than any other interview that I have ever given if it was not politicized the way that it was by public figures in our state and in Ohio."
Abortion rights groups are now seeking to enshrine abortion rights in Ohio's constitution. Ohioans United for Reproductive Rights said Wednesday they delivered more than 700,000 petition signatures -- nearly double the amount needed -- in a step toward placing a measure protecting abortion rights on the state's November ballot. The signatures are now under review.
Currently, abortions are legal in Ohio through 22 weeks, according to the Guttmacher Institute. The "heartbeat bill" that bans abortions after cardiac activity can be detected -- roughly six weeks into pregnancy -- remains blocked as legal challenges play out.
ABC News' Jeremy Edwards and Nadine El-Bawab contributed to this report.