— -- The governor of Texas decided today to spare the life of a convicted killer who carried out a plot to kill his parents and his brother.
About 40 minutes before the scheduled execution, Texas Gov. Greg Abbott announced he would grant clemency to 38-year-old Thomas "Bart" Whitaker. The Texas Board of Pardons and Paroles, in a rare recommendation, voted unanimously Tuesday in favor of the "lesser penalty" of commuting Whitaker's death sentence to life behind bars without the possibility of parole.
"In just over three years as governor, I have allowed 30 executions. I have not granted a commutation of a death sentence until now," Abbott said in a statement. "The murders of Mr. Whitaker's mother and brother are reprehensible. The crime deserves severe punishment for the criminals who killed them. The recommendation of the Texas Board of Pardons and Paroles, and my action on it, ensures Mr. Whitaker will never be released from prison."
"The person who fired the gun that killed the victims did not receive the death penalty, but Mr. Whitaker, who did not fire the gun, did get the death penalty. That factor alone may not warrant commutation for someone like Mr. Whitaker who recruited others to commit murder. Additional factors make the decision more complex," the statement continued. "Mr. Whitaker's father, who survived the attempt on his life, passionately opposes the execution of his son. Mr. Whitaker's father insists that he would be victimized again if the state put to death his last remaining immediate family member."
Bart Whitaker was convicted of capital murder for the shooting deaths of his mother, Tricia Whitaker, and his younger brother, Kevin Whitaker, in an attack he devised at the family's Sugar Land, Texas, home in December 2003. Bart's father, Kent Whitaker, was also shot during the attack, but survived.
Kent Whitaker said he has forgiven his son and became his most outspoken advocate.
"I love him. He's my son," Kent Whitaker told "20/20." "I don't want to see him executed at the hands of Texas in the name of justice when there's a better justice available."
Watch the full story on "20/20" FRIDAY, Feb. 23 at 10 p.m. ET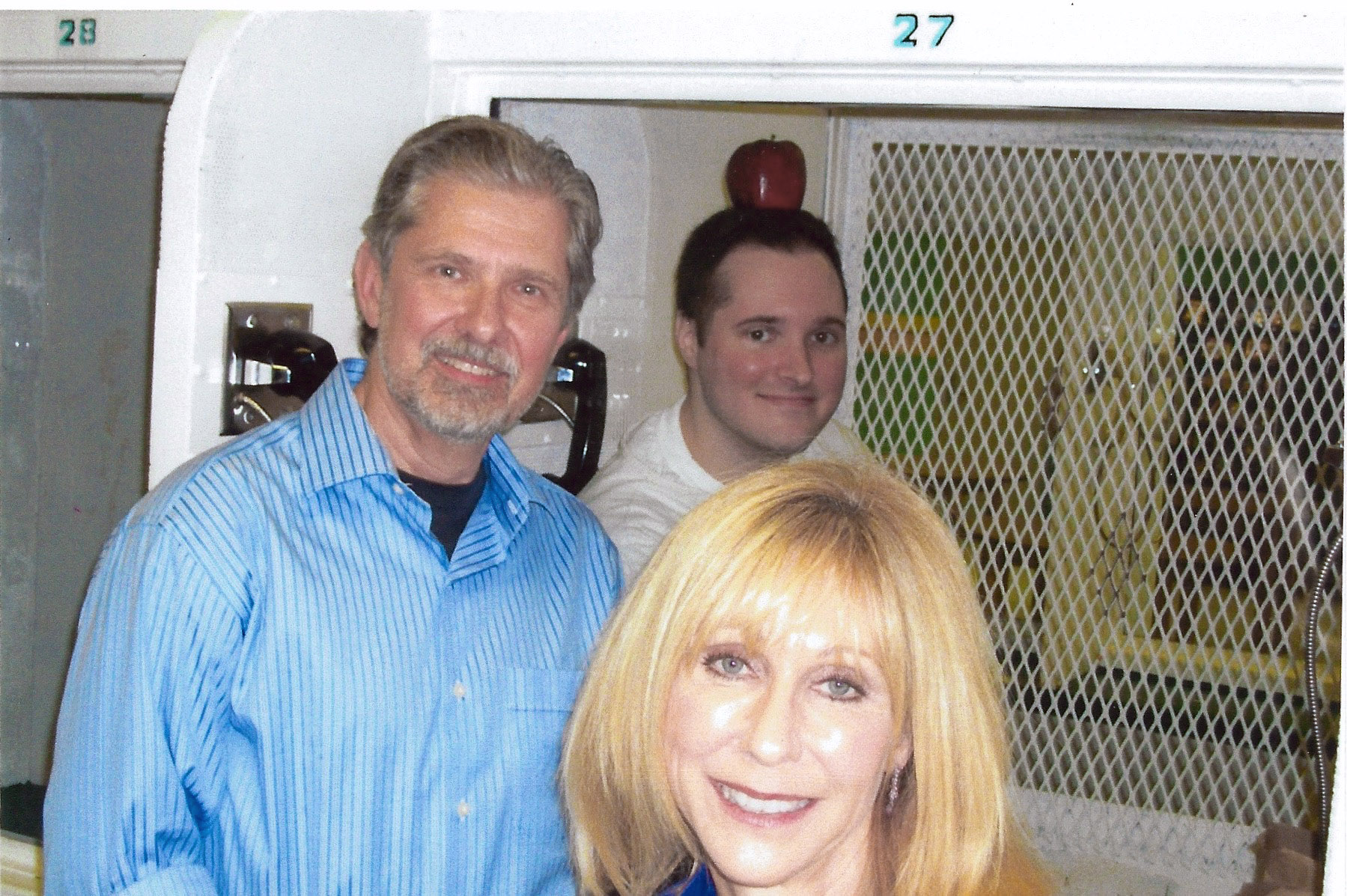 On Tuesday, the Texas Board of Pardons and Paroles, in a rare recommendation, voted unanimously in favor of the "lesser penalty" of commuting Whitaker's death sentence to life behind bars without the possibility of parole.
Prosecutor Fred Felcman, who was also the original prosecutor in the case, told ABC's Houston station KTRK on Tuesday that he was disappointed by the parole board's recommendation.
"I guess the 12 jurors' opinion means nothing to the parole board," Felcman said.
"20/20" sat down with Kent Whitaker awhile he awaited the board's decision on his son's fate. He said that Bart has learned Spanish in prison and was teaching some inmates English, while helping others earn their high school diplomas.
"I have seen such change in him," Kent Whitaker said of his son. "He's been incarcerated for 11 years. That's 4,000 days. He's done a lot of work himself and he's struggled hard to try to find out what it was that went wrong in his mind."
"There's a mental illness issue here that we still don't quite understand," the father added. "But he has learned how to recognize the danger points and to work around them. I want the opportunity to spend years watching him grow. And there's so much that he can do."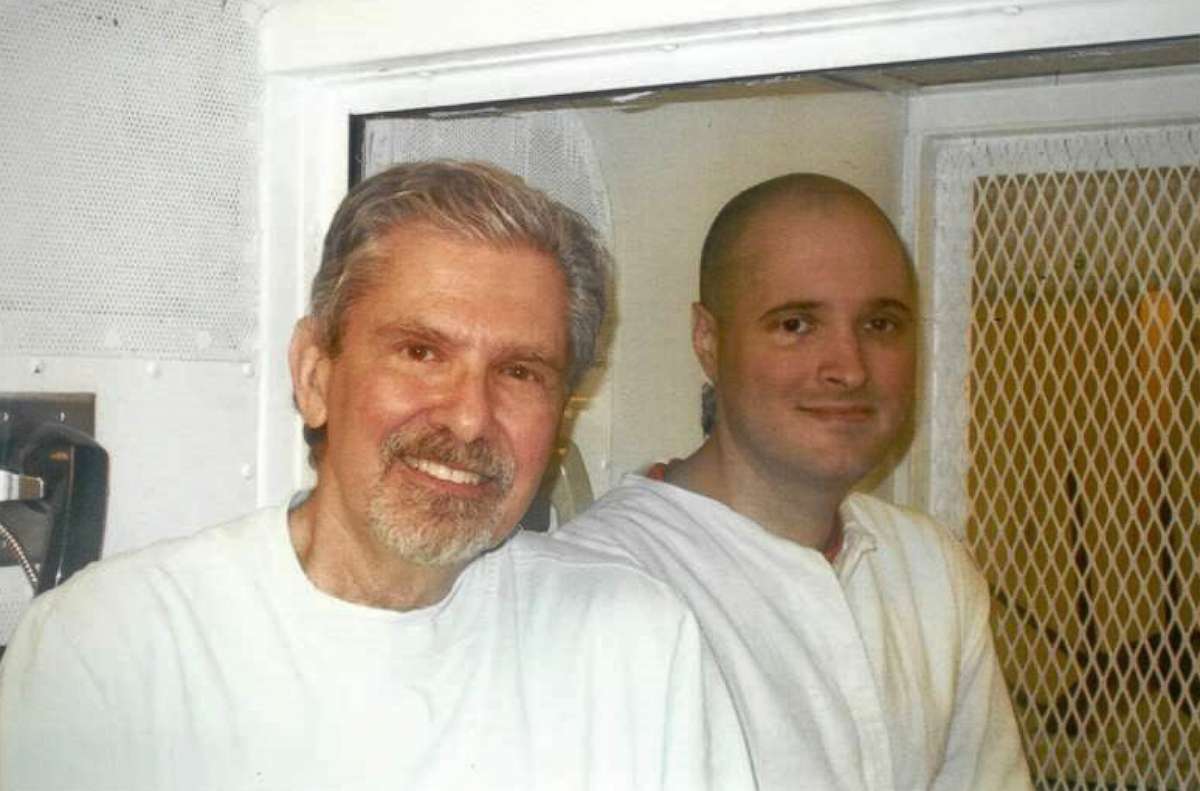 Kent Whitaker said he recognizes the horrible crime his son committed, saying, "I live with it every day... and nobody's denying it.""Forgiveness is absolutely critical if you want to heal from your loss," he continued. "It is the only way that you can get the bitterness out, and the bitterness is going to stay there and it's going to affect your relationships in ways that you can't even see or recognize. But it's going to negatively affect them. I was able to forgive on the night of the shootings."
On Dec. 10, 2003, Bart Whitaker announced to his family that he had finished his final exams at Sam Houston State University and would be graduating. To honor his achievement, his parents presented him with a Rolex watch. That night, the family went to a popular Cajun restaurant to celebrate.Photos taken from that night show Bart smiling for the camera, but he told "20/20" in a 2009 interview that he knew at that moment that an intruder had entered their home and was waiting for their return. If everything went according to his plan, his brother, mother and father would all be dead within minutes.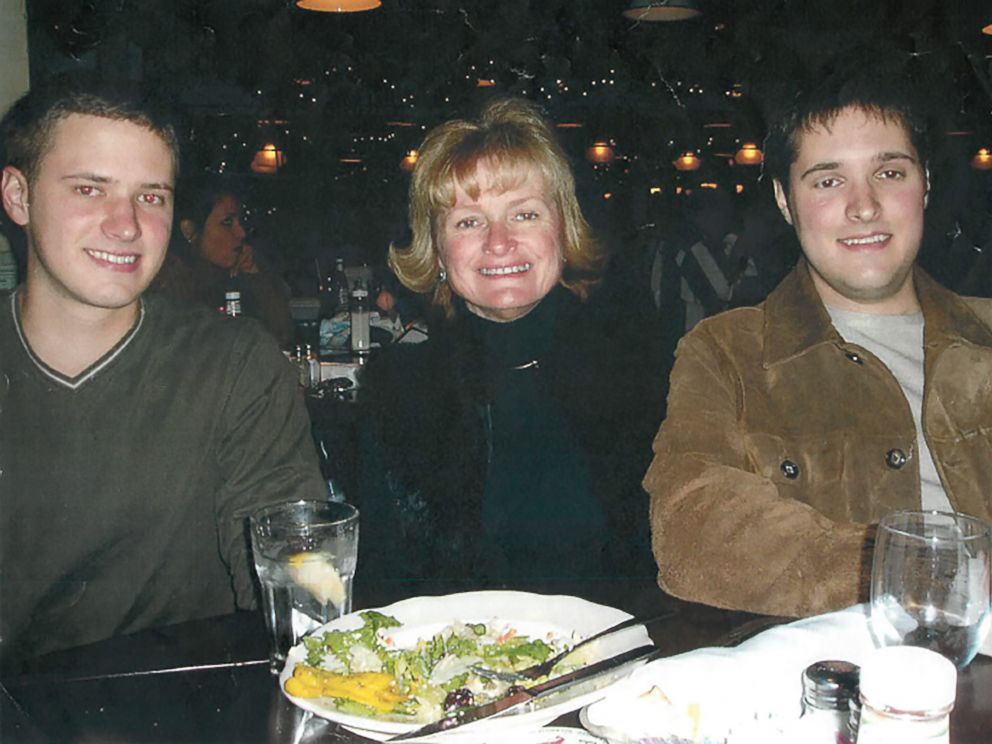 "I don't really know a better term for how I was feeling [that night], other than I was on auto-pilot. I wasn't even aware of myself," Bart Whitaker told "20/20" in 2009."I wanted them dead," he added. "It was my idea."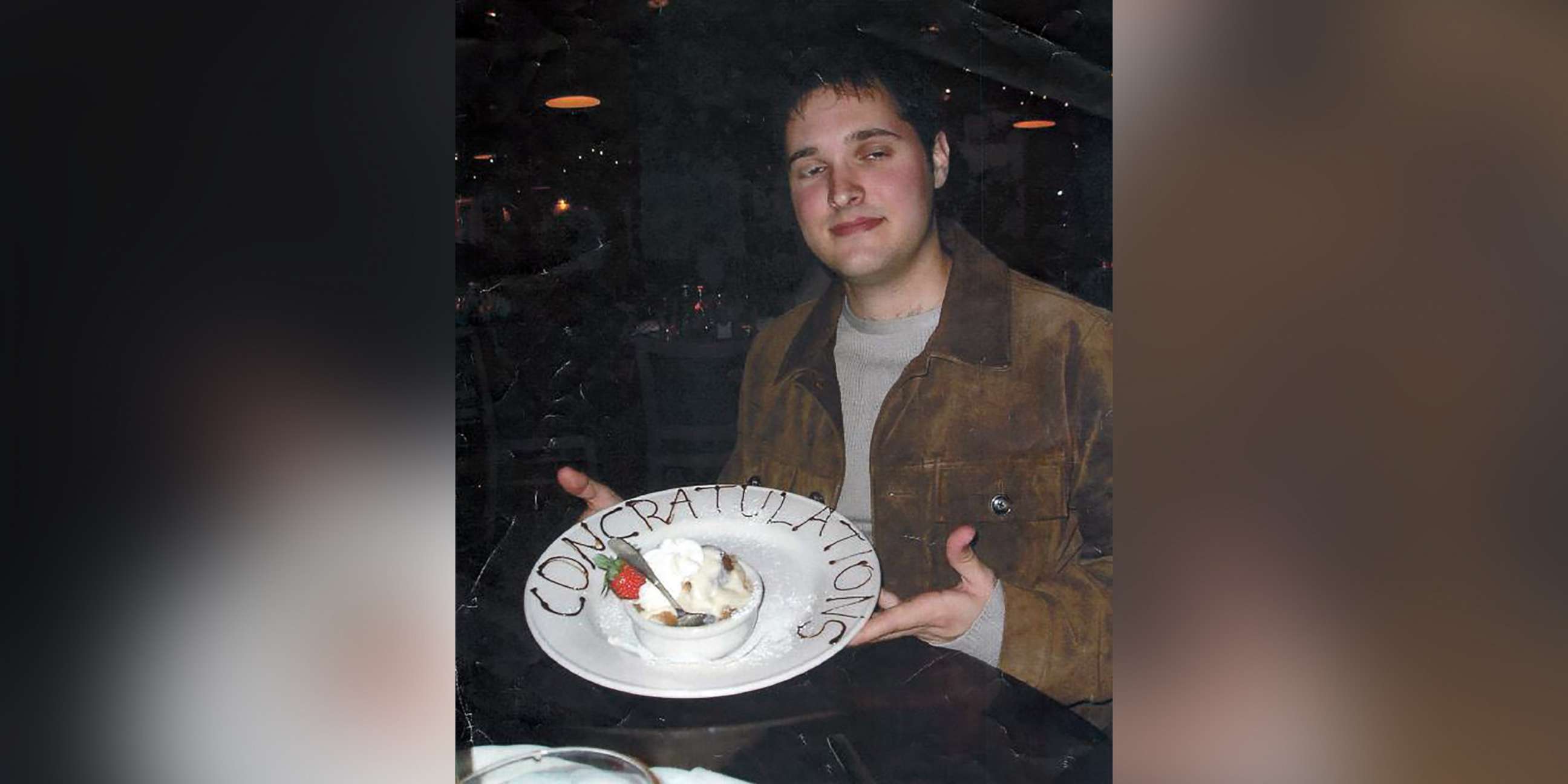 When the family arrived home, Bart, knowing what awaited his family inside, ran down the driveway, saying he needed to grab his cell phone out of his car. Kevin Whitaker, 19, was the first one to open the door and was shot in the chest, then his mother followed and was also shot.
Next, his father was wounded, too -- he was shot through the right chest and arm, breaking his humerus bone.
Bart said he then ran into the house and pretended to try and catch the shooter. They wrestled a bit and then Bart was shot in the arm to make him appear to be a victim.
"It was to distance me from the guilt," he told "20/20" in 2009. "But also I think on an internal level it was me realizing that there was no way that I could come out of this physically unscathed."
Kevin and Tricia both died from their gunshot wounds. Kent and Bart both survived. Investigators would later discover that Bart had never graduated Sam Houston State University and was still listed as a freshman on academic probation.
When they were released from the hospital, Bart moved back home to be with his father, where they spent time together reading the Bible.
The investigation made little progress, until a man named Adam Hipp walked into the Sugar Land police station and introduced himself as a former friend of Bart Whitaker's. Hipp told police Bart had hatched a second, previously unknown murder plot that was aborted at the last minute, but Hipp claimed Whitaker had asked him to be the shooter.
Another break in the case came in August 2005, when a man named Steven Champagne, who was Bart's former co-worker and neighbor, went to police and confessed to assisting in the crime and provided the entire story of what happened on that December 2003 night.
Champagne told investigators that Bart had set up the crime and lured his family to dinner to celebrate his fake graduation from college. As the Whitakers celebrated, Champagne said he watched from a car in the parking lot.
Meanwhile, Bart's roommate, Chris Brashear, hid in Bart's SUV outside the Whitaker home. Champagne told police Brashear entered the house with the key and disabled the alarm with the code Bart had given him. Champagne said he followed the family home and parked on a nearby street and waited.
"[Brashear] said Bart's brother had walked in first," Champagne recalled in his confession. "And, when Chris shot him, he said before he shot him he thought he smiled. And then Chris shot his mom and then shot Bart's dad .... And then, he acted like he wrestled around with Bart and shot Bart."
A minute later, as he told cops, Brashear joined him in the car and they fled the scene.
"Bart said his family was worth a lot of money," Champagne said, explaining his motivation. "He said he would give us some money -- I mean millions of dollars."
He also told police that he and Brashear had thrown a bag full of evidence off of a bridge into a nearby lake. A police dive team later found a soggy duffel bag full of decomposing evidence. Though the bag had spent two years at the bottom of the lake, detectives were able to obtain a DNA profile of Brashear on the mouth of a water bottle. The bag also contained Bart Whitaker's cell phone.
In March 2007, a jury convicted Bart Whitaker of the capital murder of his mother and his younger brother, and he was sentenced to death. The shooter, Brashear, received life in prison without parole. The getaway driver, Champagne, was sentenced to 15 years for his role in the plot.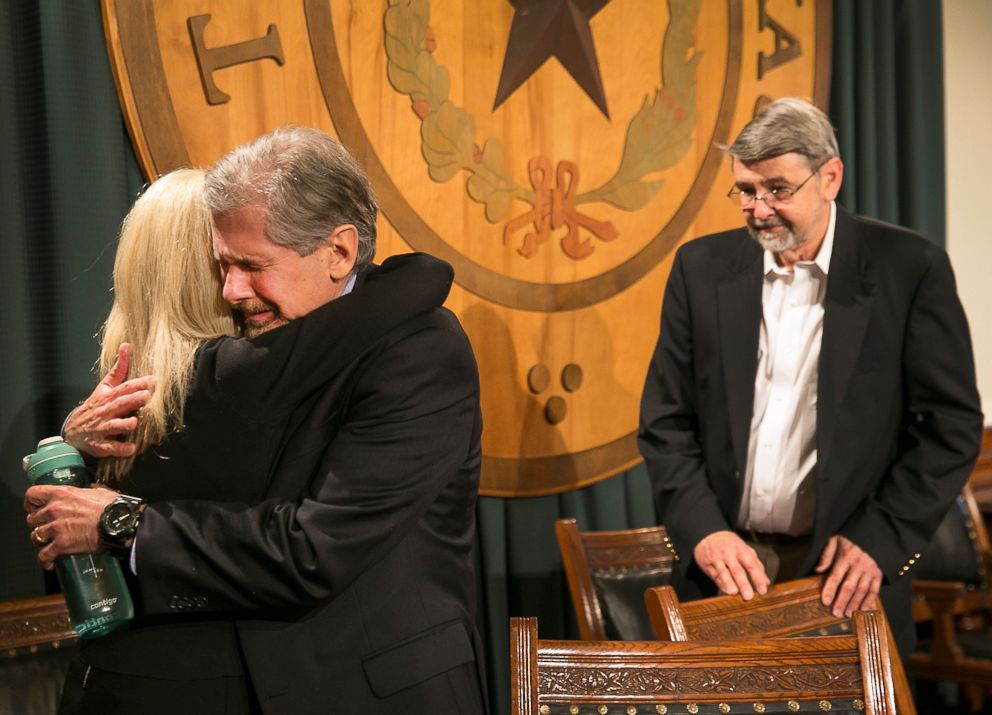 Since then, Kent Whitaker has gotten remarried and has devoted his time to spreading his message of forgiveness as well as fighting to prevent his son's execution. Kent wrote a book, "Murder by Family," in which he tracks the pain, tears and faith that carried him through it all.
"I think that justice would be the opportunity to spend his life helping others and allowing me the opportunity to walk that road with him," Kent Whitaker said.