— -- A military transport plane that was being used on a training flight crashed in Mississippi on Monday, killing 16 military service members, the Marine Forces Reserve has confirmed.
Of the deceased, 15 were Marines and one was a sailor, according to Richard Spencer, the Trump administration's nominee for Navy secretary, who addressed the subject during the opening remarks of his Senate confirmation hearing this morning.
The Marine Corps KC-130 aircraft crashed in Leflore County, Mississippi — about 85 miles north of Jackson — around 4 p.m. local time, according to the Mississippi Emergency Management Agency.
The training flight took off from Marine Corps Air Station Cherry Point, North Carolina, the Marine Forces Reserve said in a statement.
The plane vanished from air traffic control radar somewhere over Mississippi, the statement continued.
The Marine Forces Reserve said that the cause of the crash is still unknown and is under investigation. It is withholding the names of the deceased until loved ones are notified.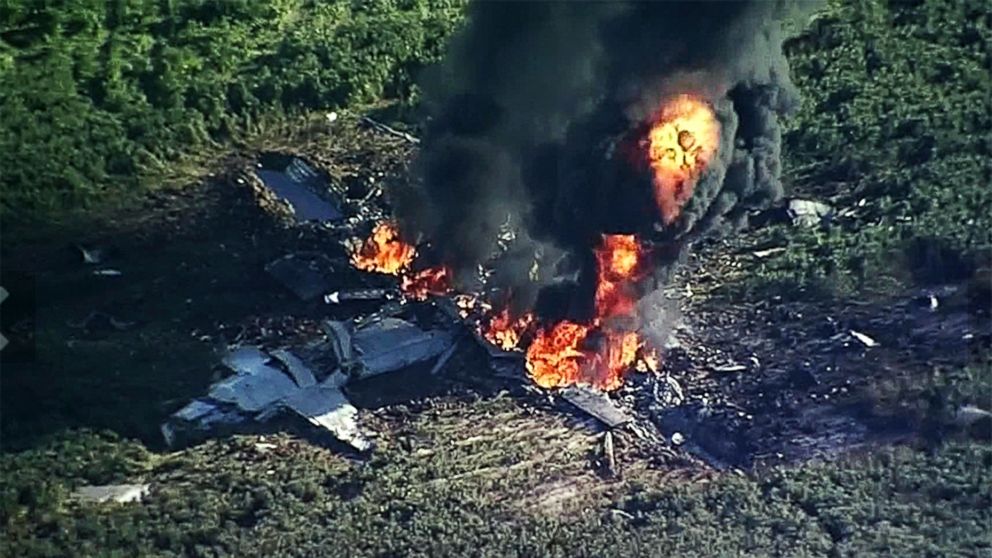 "While the details of the incident are being investigated, our focus remains on providing the necessary resources and support to the family and friends of these service members as they go through this extremely difficult time," the statement said. "More information will be released as it becomes available."
Witnesses described hearing a loud crackling noise around the time of the plane crash.
Andy Jones, a local farmer, told The Associated Press late Monday that he heard a boom and saw the aircraft "spinning down."
At a press conference late Monday, Leflore County Emergency Management Director Fred Randle offered no explanation for the crash and stressed that the situation is under investigation.
In a press conference Tuesday, officials from the Marine Corps acknowledged that ammunition was on board the flight without specifying what kind. Due to the presence of the ammunition, restrictions were placed on who could initially approach the scene of the crash, officials said.
Marine Corps officials said today that they were being aided in their investigation by a number of different agencies, including the Mississippi Management Association, the Mississippi Bureau of Investigation, and the Bureau of Alcohol, Tobacco, Firearms and Explosives.
President Donald Trump tweeted about the crash earlier today, calling it "heartbreaking."
"Marine Plane crash in Mississippi is heartbreaking. Melania and I send our deepest condolences to all!," Trump wrote.
The Associated Press contributed to this report.