— -- A Massachusetts man who works at a Catholic Charities child-care center was arrested for allegedly sending white powder in an envelope to Donald Trump Jr. -- part of a series of hoax missives sent to prominent people across the country, officials said.
The suspect, 25-year-old Daniel Frisiello, of Beverly, Massachusetts, was arrested this morning after investigators tracked him down through a company that sells a $10 prank known as a "glitter bomb," a cardboard mailing tube that spills glitter everywhere when opened, according to a criminal complaint.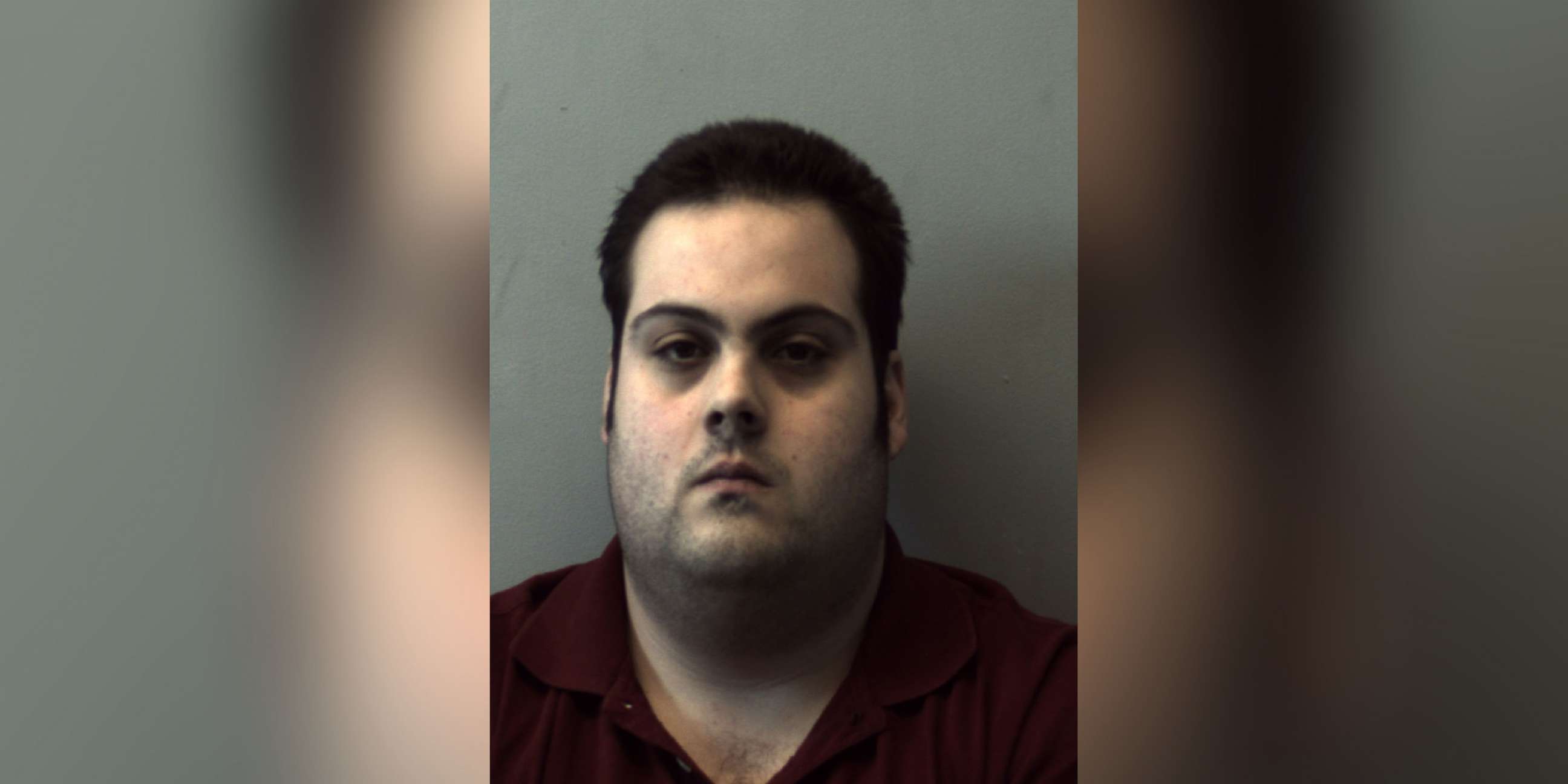 Frisiello was identified as the suspect when investigators combing Twitter noticed that a glitter bomb was mailed to one of the white powder letter recipients. The company that sent it, shipyourenemiesglitter.com, told investigators Frisiello placed the order and tried to send glitter bombs to members of President Donald Trump's family, but the company refused to fill the orders "because the names were all associated with President Trump," the complaint reads.
Trump Jr.'s wife, Vanessa, opened one of the powder envelopes last month at a New York apartment belonging to her mother and was rushed to a hospital as a precaution.
The U.S. Postal Inspection Service said Frisiello sent at least five letters containing white powder in the last several weeks. He was charged with making hoax threats and mailing threatening communications.
"This investigation should remind people that law enforcement will prioritize finding and charging those who try to cause panic by sending threatening letters containing what looks like dangerous substances," said Andrew E. Lelling, the U.S. Attorney for Massachusetts.
Catholic Charities, which is part of the Boston Archdiocese of Boston, confirmed that Frisiello is an employee of the nonprofit. Officials with the organization said they were contacted this morning by the FBI "concerning their arrest ... of an individual employed in our Peabody Child Care Center."
They said Frisiello was immediately placed on leave.
"The FBI has assured us that the charges do not involve any activity in his role at Catholic Charities but concern alleged threats against a political figure," the group said in a statement. "As a matter of background, Catholic Charities processed the appropriate background checks when the employee was hired. We are cooperating fully with the FBI and commend them for their vigilance in immediately contacting and prioritizing the safety of this agency, our employees, and those we serve."
The first of the powder-filled letters, postmarked on Feb. 7 in Boston with no return address, was sent to Trump Jr. His wife, Vanessa, 40, opened it and "an unknown suspicious white powder" spilled out. Vanessa Trump and two other people at the apartment were decontaminated by firefighters at the scene before being taken to a hospital, according to police.
The letter, according to the criminal complaint, read: "You are an awful, awful person, I am surprised that your father lets you speak on TV. You make the family idiot, Eric, look smart. This is the reason why people hate you, so you are getting what you deserve."
The second letter was sent to Nicola Hanna, the interim U.S. Attorney in Los Angeles, and referenced a child pornography defendant, according to officials. The third envelope was sent to Michele Dauber, a law professor at Stanford University involved in the effort to recall Judge Aaron Persky, the Santa Clara County jurist who sentenced former Stanford swimmer Brock Turner to six months in county jail for sexually assaulting an unconscious woman at a fraternity party.
Dauber was identified in the complaint as the victim who was also sent a "glitter bomb."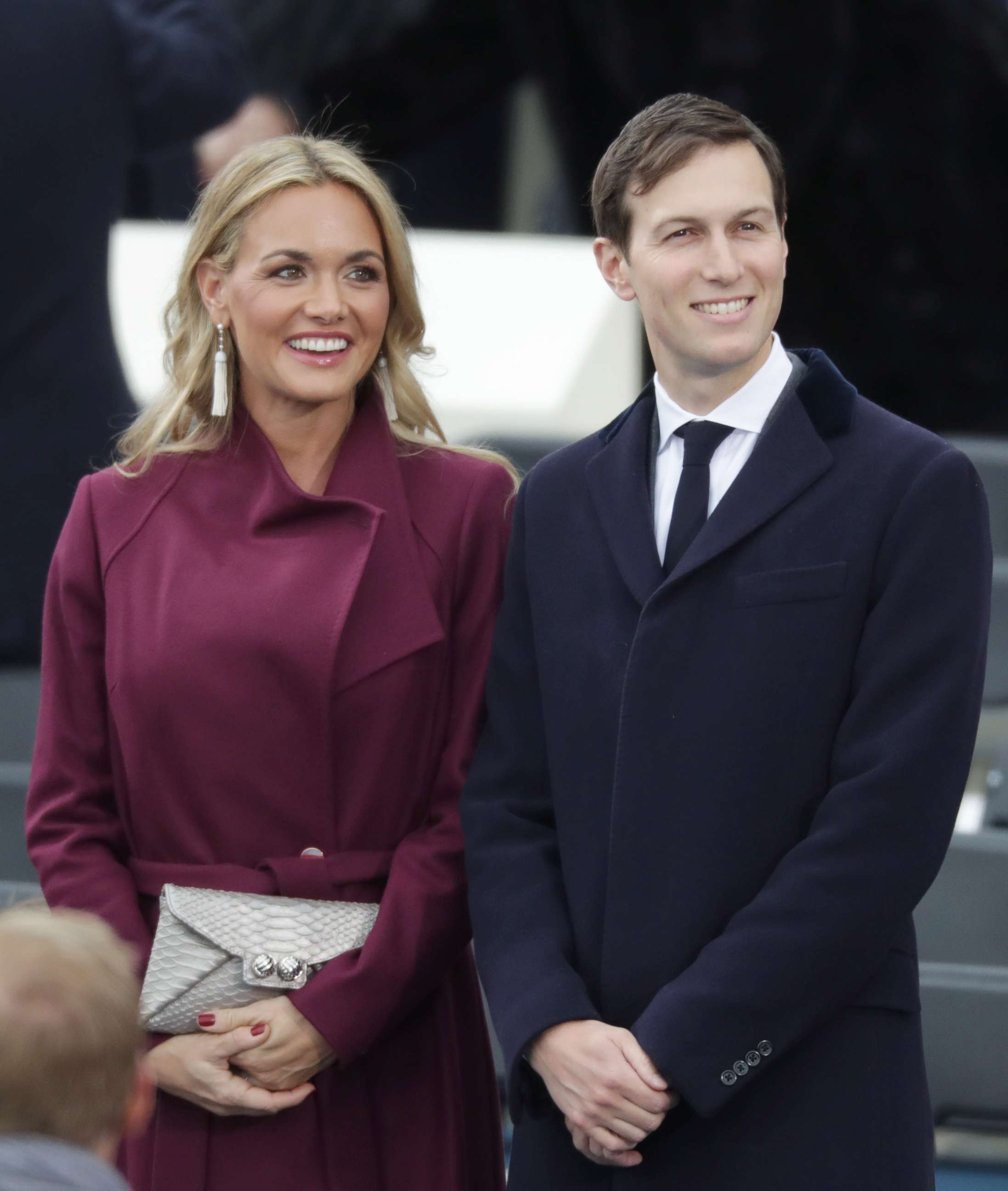 The fourth letter went to Sen. Debbie Stabenow, of Michigan, and referenced Larry Nassar, the former U.S. gymnastics doctor convicted of abusing his patients.
The fifth letter was sent to California congressional candidate Antonio Sabato Jr., calling him an "awful person."
None of the other victims were hurt.
"While we determined that the mailings did not contain toxins or poison, each of these incidents required a significant law enforcement response...," said Harold Shaw, special agent in charged of the FBI Boston Division. "All this comes at a cost to taxpayers' money and diverted first responders and other limited resources away from actual emergencies."
Frisiello appeared in federal court in Worcester, Massachusetts Thursday and was ordered held pending a detention hearing on Monday. If convicted, he faces up to 10 years in prison.