More than 1 million students to miss school as teacher revolt sweeping nation heads to new state
Teachers in North Carolina are poise to walk out of classrooms on Wednesday.
A wave of teacher revolts sweeping the nation is set to hit North Carolina on Wednesday as thousands of educators are expected to swarm the state's capital in a quest for higher pay and more money for education.
The scheduled one-day walkout has prompted school districts across the state to cancel classes for Wednesday, leaving more than 1 million students with an unexpected day off.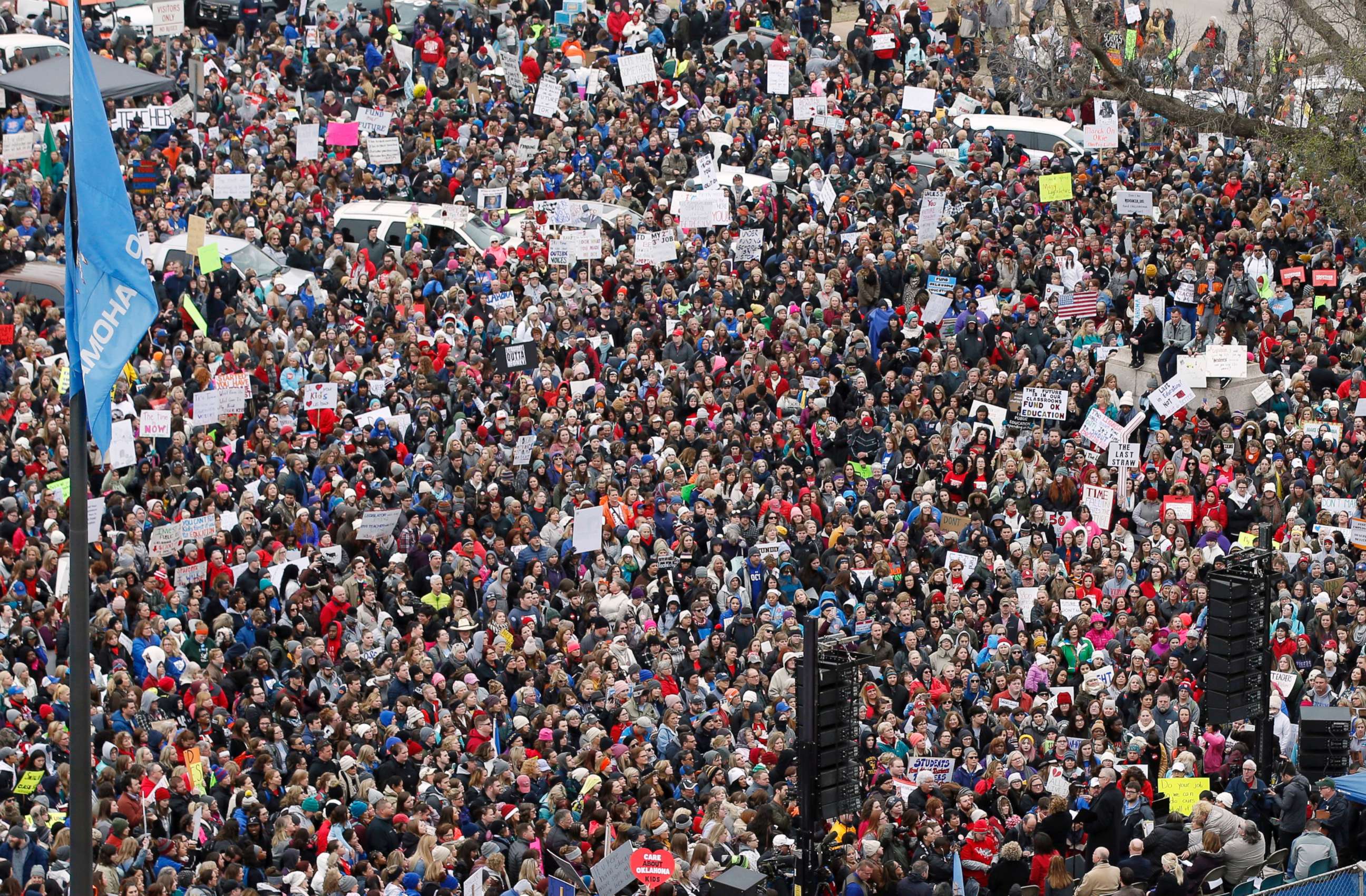 The labor action is the latest in a string of teacher uprisings across the country this year that have prompted strikes in West Virginia, Oklahoma, and Arizona. Educators in Kentucky and Colorado have also taken action, staging walkouts and sick-outs in hopes of pressuring lawmakers to stop a decade of cuts in education funding the teachers say have hurt students.
In Puerto Rico, thousands of teachers walked out of classes in March to protest the cash-strapped government's plan to shut down more than 300 schools this year as the unincorporated U.S. territory struggles to recover from the devastation of Hurricane Maria in September.
Mark Jewell, president of the North Carolina Association of Educators, said up to 15,000 teachers are expected to march and rally at the state Capitol in Raleigh on Wednesday morning.
The teachers will be marching "to let our General Assembly know and our elected policymakers that this is really about accountability," he said.
The North Carolina educators say their top goal is to get legislators to increase annual per-pupil funding, which is currently about $9,329, according to a 2018 report by the National Education Association.
"We are currently about $2,400 below the national average in how we fund our public school children," Jewell said at a news conference in Raleigh on Monday.
North Carolina teachers are calling for higher pay. The average salary for teachers in the state is $49,970, or about $9,000 below the national average, Jewell said.
The educators also want their lawmakers to fork over money to fix crumbling schools and fund 500 school counselors, social workers and psychologists.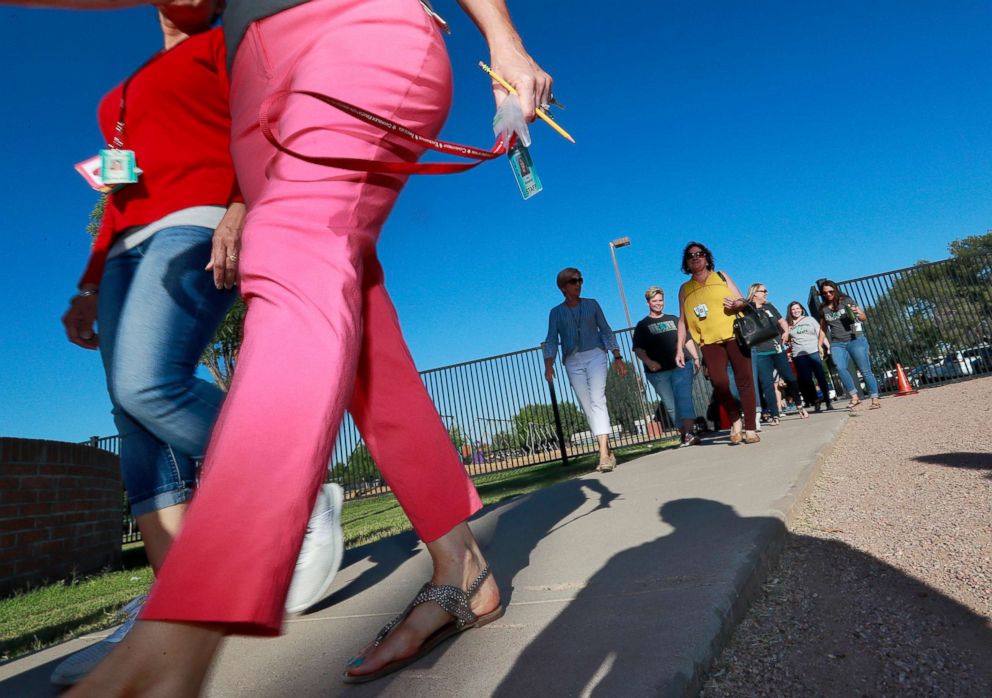 "We have not had a textbook adoption in 15 years. We have school districts deciding whether or not to pay the light bill or buy toilet paper," Jewell said. "We have classrooms ... that are 35 students and higher in some instances. This is not normal. This is not the North Carolina way."
North Carolina Gov. Roy Cooper, a Democrat, has proposed boosting teacher pay 8 percent and up to 14.8 percent for educators with at least 25 years of experience. The state's Republican-dominated General Assembly is calling for raises in the average of 5 to 6 percent.
"North Carolina should treat educators like the professionals they are," Cooper told reporters last week. "They shouldn't have to take to the streets to get the respect they deserve."
The rally will also kick off a six-month push to elect leaders in November who will support education funding, Jewell said.
"Our end game, obviously, is Nov. 6 when we elect pro-public education policymakers to the General Assembly," Jewell said.
ABC News' Santina Leuci contributed to this report.