'Milwaukee Uprising' Shines Spotlight on One of America's Most Segregated Cities
Community leaders say the unrest is part of an ongoing problem.
— -- Days after the so-called "Milwaukee Uprising" began, the issues that plague Wisconsin's most populated city have been thrust into the spotlight as community leaders and activists say the current conflict between residents and police is part of an ongoing problem.
Skirmishes between police and protesters began on Saturday night after a Milwaukee police officer fatally shot a 23-year-old Sylville Smith, whom officials say was armed and had a criminal record.
Protesters set several businesses and police cars on fire, hurled bricks through police car windows, threw rocks at officers, and vandalized bus shelters and streetlights. The Wisconsin National Guard was activated in response to the unrest, which repeated itself on Sunday night.
Following Sunday, a curfew centered around teenagers was put in place on Monday night.
Police said that 10 people were arrested on Monday, down from 14 arrests the night before, with no damage to property reported.
Christopher Ahmuty, the executive director of the American Civil Liberties Union (ACLU) of Wisconsin, told ABC News in a phone interview that tension between police and the community had a significant history behind it, one that would not likely go away after the anger over Smith's death fades.
"Milwaukee suffers from endemic tension between citizens and police that goes back at least 50 years," he said.
Ahmuty referred to the city's racial dynamic as being "segregated," a word that has been used frequently by analysts in the wake of the discord. Milwaukee is the most segregated major city between black and white residents, according to a 2015-2016 City of Milwaukee community health assessment.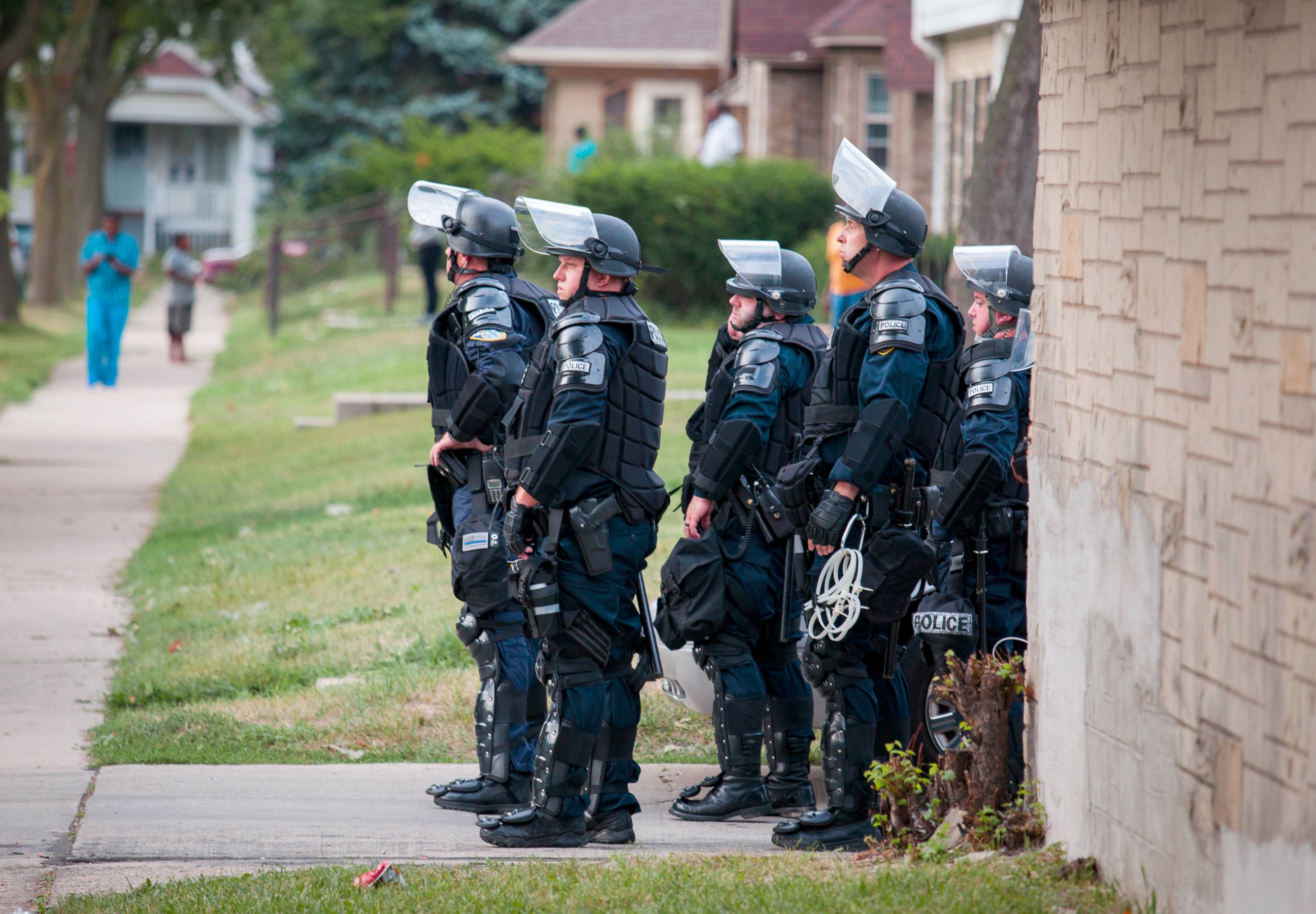 A 2015 article by NPR, "Why Is Milwaukee So Bad for Black People?" lays out the racial divisions in the city, highlighting in particular the degree to which the education system has let down the city's more than 200,000 residents who identify as black, according to 2010 census data. Milwaukee's black population comprises approximately 40 percent of the city.
Ahmuty said that the Milwaukee Police Department has focused on surveillance and frequent traffic stops as a way to reduce crime, something that has in turn led to some resentment among the people they are charged with protecting.
He described the strategy of Police Chief Edward A. Flynn, who has held that position since 2008, as being "broken windows on steroids," referring to the theory of monitoring urban neighborhoods to prevent minor crimes like vandalism.
Ahmuty implied that the unrest on the streets of Milwaukee over the last few days has more to do with this legacy of policing and the endemic poverty of black neighborhoods than it does with Smith's death in particular.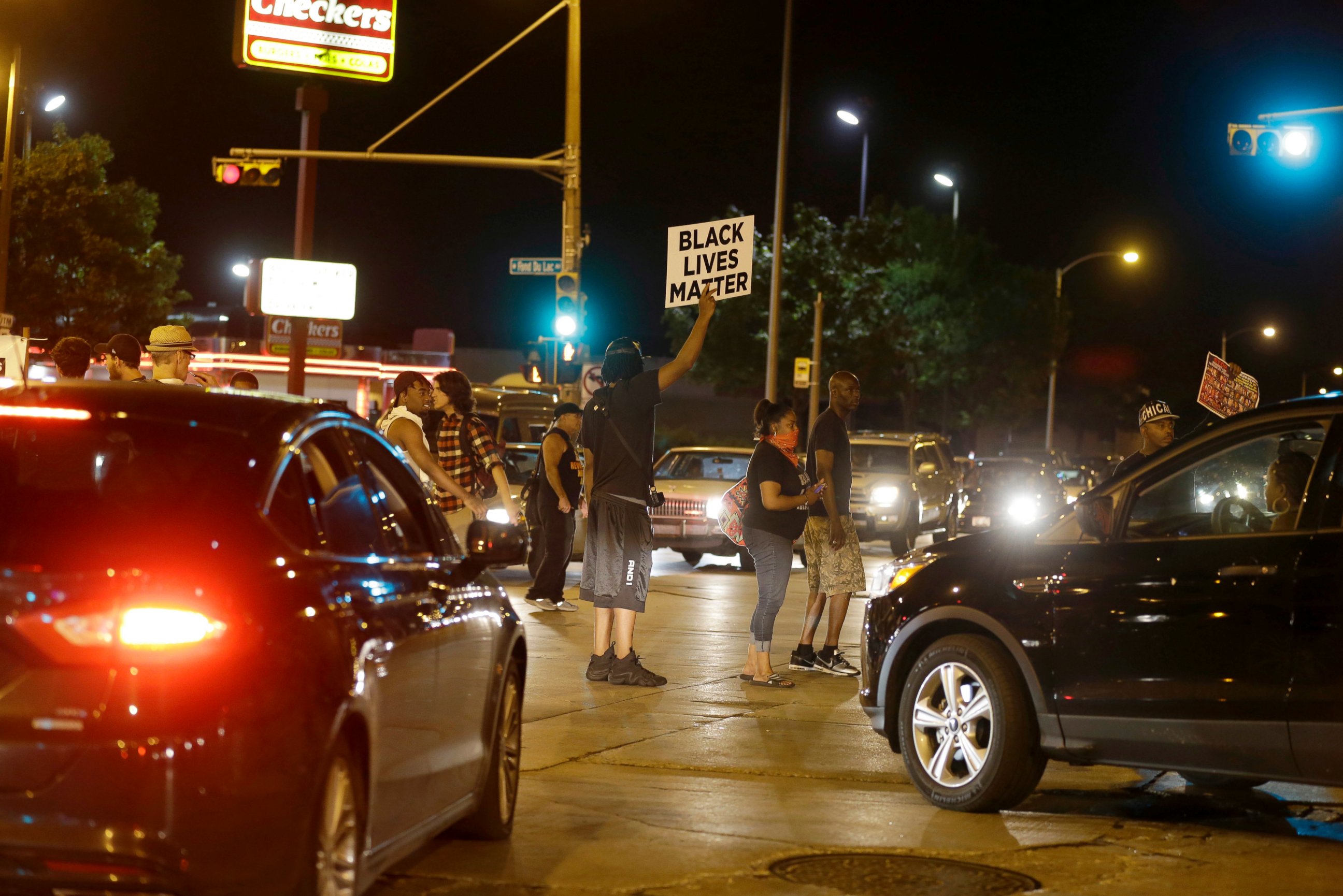 Ahmuty's thoughts were echoed by Fred Royal, the president of NAACP in Milwaukee, who said in a phone interview that "economic divisions" played a role in the increasing tension prior to the Saturday's protests.
"This has been existing for years," Royal told ABC News.
A spokesperson for the Milwaukee Police Department defended the force's record.
"The Milwaukee Police Department has been and continues to be engaged with all residents of Milwaukee," said Public Information Officer Timothy Gauerke. "Our officers are heavily involved in community organizations, block watches, and have positive daily contact with citizens of all races. Those in disadvantaged neighborhoods are often asking for increased police presence to help ensure their safety and security. We continue to engage in community oriented policing and our officers are trained in fair and impartial policing and put it into practice every day."
For his part, Chief Flynn has attempted to downplay tensions between residents and police by suggesting that a Chicago-based communist revolutionary group played a role in stoking the unrest.
"The [group] showed up, and actually they're the ones who started to cause problems," Flynn said at a news conference Monday, following a ceremony for new police recruits.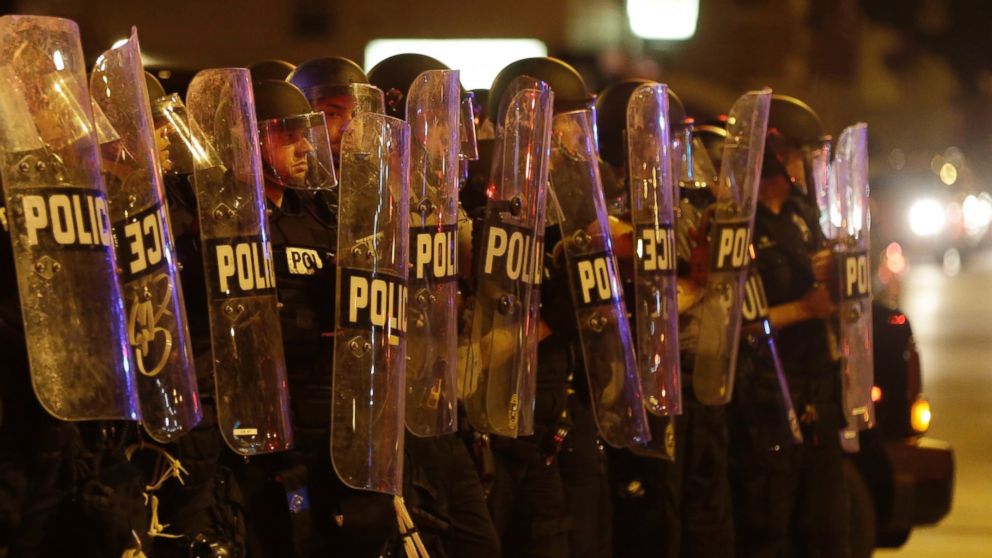 The group, known as the Revolutionary Communist Party, arrived with a small delegation of fewer than 20 people, according to Carl Dix, who serves as the media representative for the group. Dix said in a phone interview with ABC News that "people in Milwaukee were rising up" long before the delegation from the group arrived on Sunday, and suggested that Flynn had used the group as a scapegoat.
Dix, who is black, said that the group offered help to protesters in organizing against "a system that has inflicted oppression on black people."
He cited the shooting death of Dontre Hamilton, a mentally ill black man who was killed by police in 2014, as evidence of the long-standing divisions in the city.
"I didn't expect it," Dix said of the group being singled out at the press conference by Flynn, noting that the group had established a presence in cities like Baltimore and Baton Rouge during protests against police violence.
"But I wasn't surprised. Whenever you have anyone calling out the system itself for creating problems -- that's considered beyond the pale," he added.
Milwaukee Mayor Tom Barrett suggested in a press conference on Monday that the protests were being fueled by social media, a suggestion that was refuted by Reggie Moore, a resident of the Sherman Park neighborhood in which the majority of the protests took place.
Moore, a health worker for the city, told ABC News by phone that the protests spread through conversations in the neighborhood.
"This wasn't a Black Lives Matter sort of thing," he said.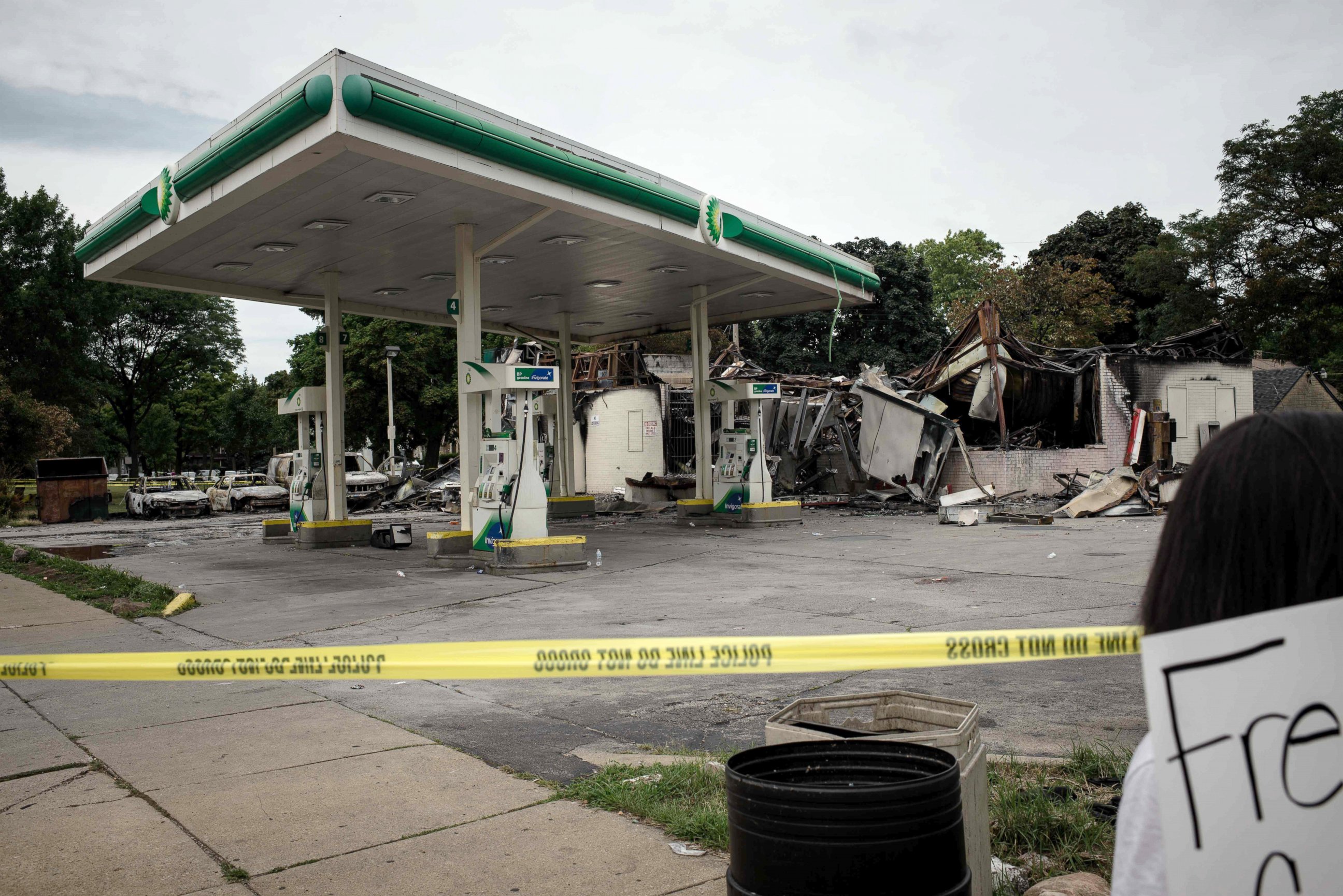 Kalif Rainey, 35, the alderman of District Seven in Milwaukee, which encompasses Sherman Park, agreed that tensions on the streets were endemic and not necessarily related to Smith in particular, or caused by outside groups.
He noted that a decline in Milwaukee's manufacturing jobs was driving down black employment in the city, and said that what had transpired over the weekend was "inevitable."
"Trouble doesn't stay still, trouble spreads," Rainey said of the protests. "It's time that we were honest about how we got here."