A little pony in southwest Florida apparently wanted to be a wild horse, as it galloped down a highway away from its paddock.
Video released today by Clewiston Police showed an officer escorting the miniature horse back to its home, leading it with a rope while driving the police car alongside it.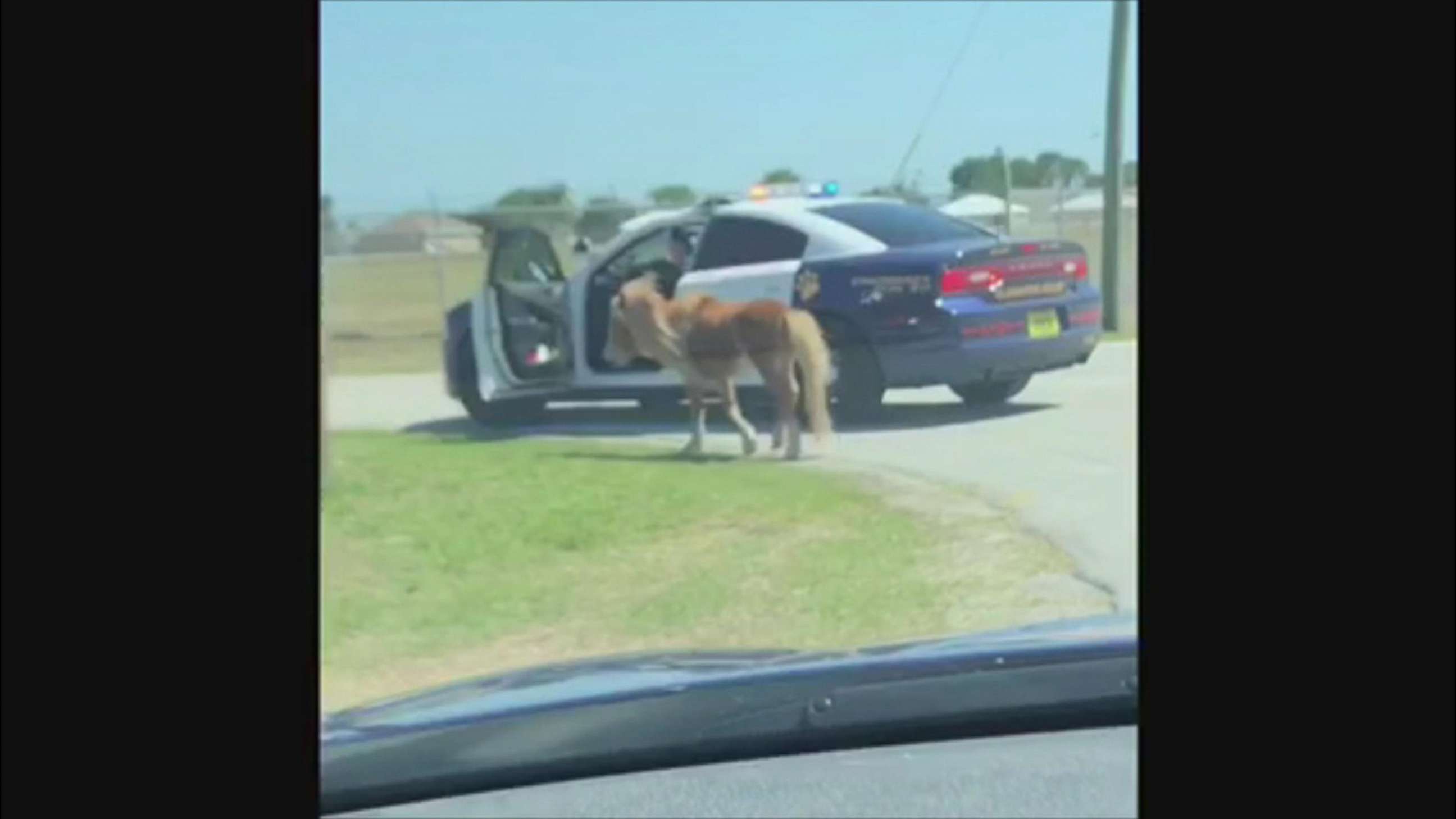 Police responded to a call that the tiny horse was running down U.S. Highway 27 last week and got a workout trying to catch the escaped pony on foot.
The department released dispatch audio from their pursuit of the pony. An officer can be heard saying the horse was near a Popeye's restaurant, then running away. The officer asked for more help and finally reported that the horse was near fences and had nowhere else to go.
To lure the runaway horse to them, police offered carrots.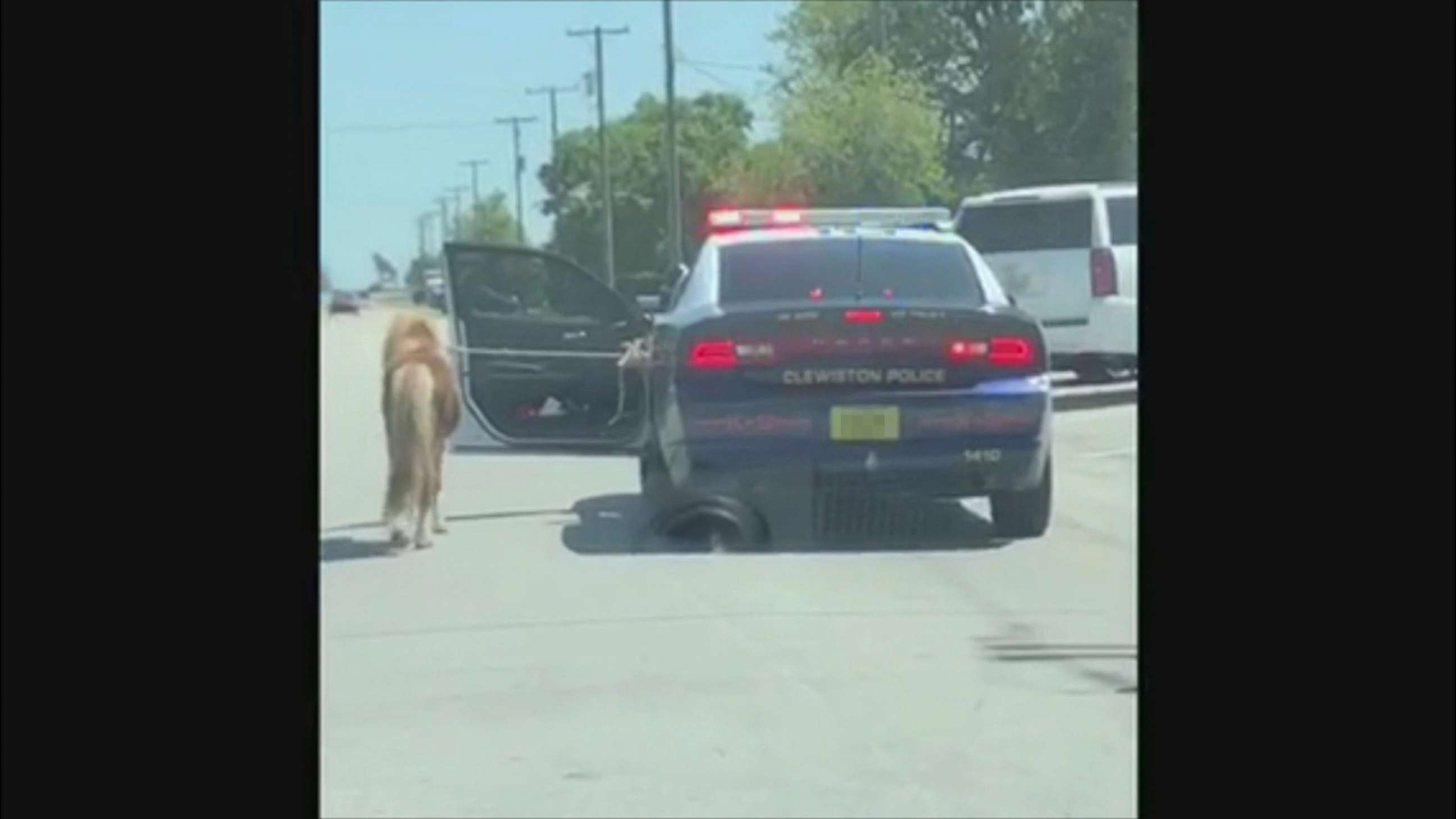 After the officer led the pony home, police said the other horses came to the fence to greet it.