A mom in Mississippi said she got the scare of her life last week when her young daughter temporarily lost the ability to walk after getting bit by a tick.
Jessica Griffin said her 5-year-old daughter, Kailyn, suddenly lost the ability to walk and talk last Wednesday after contracting tick paralysis from a bite to her scalp.
Griffin said Kailyn was "perfectly fine" the night before, but things took a "scary" turn on June 6 when she woke her up for school.
"She woke up yesterday morning to get ready to go to daycare and as soon as her feet hit the floor she fell," Griffin told ABC News on Sunday. "She would try to stand and walk but would continue to fall so I thought her legs were just asleep.
"I went to brush her hair to put it in a ponytail and noticed she could barely talk and when I pulled her hair back that's when I seen the tick," she added.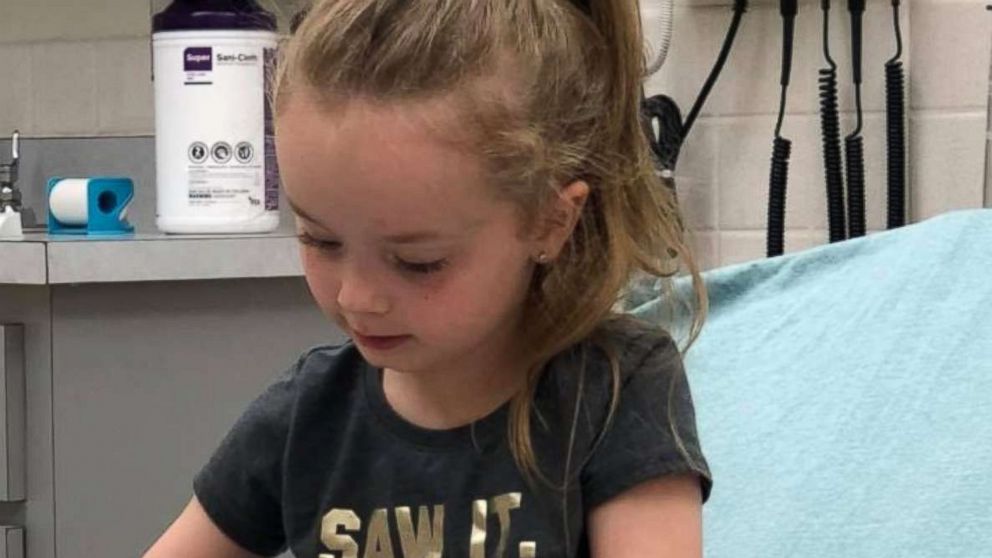 Griffin said she immediately took Kailyn to an emergency room, where doctors ran blood tests and performed a CT scan to confirm the diagnosis of tick paralysis.
The condition is thought to be caused by a toxin found in tick saliva, according to the Centers for Disease Control, which says symptoms usually subside about 24 hours after removing the tick.
"I honestly have never even heard of that before," Griffin said. "Her pediatrician said it had sucked so much over the night that it had gotten that big and released a toxin."
Kailyn's doctors predicted that she would be back to normal in between 12 and 24 hours, "and sure enough within that 12 hours she was back to being her silly self, running and playing," Griffin said.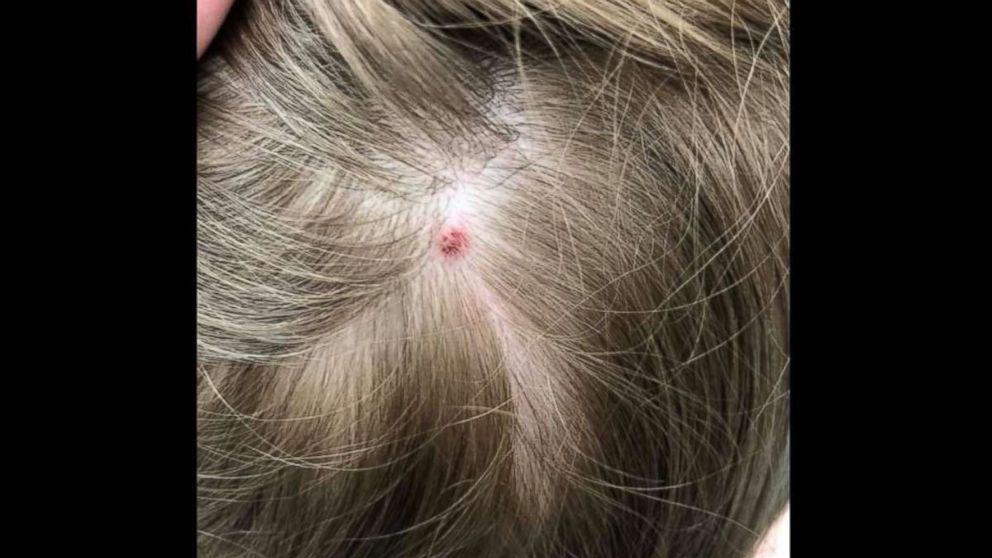 Now, Griffin says she working to spread awareness about the common, but unassuming condition.
She posted images to Facebook last week, showing Kailyn in her hospital bed with a splint and an IV connected to her arm. She also wrote a lengthy warning to parents, urging them to check their children for ticks.
"Please, for the love of God, check your kids for ticks! It's more common in children than it is adults," she wrote last Wednesday. "Prayers for this baby! Scary is a UNDERSTATEMENT! She has been such a champ throughout this whole ordeal."
Her original post racked up more than 103,000 reactions and nearly 400,000 shares on Facebook as of early Monday.