3 dead, including 8-year-old, in apparent murder-suicide at San Bernardino elementary school, police say
Police believe the shooting to be a murder-suicide.
— -- Three people are dead, including a teacher and an 8-year-old student, in an apparent murder-suicide at a San Bernardino, California, elementary school Monday, according to police.
The suspected gunman was identified as 53-year-old Riverside resident Cedric Anderson, who went to North Park Elementary School armed with a .357 revolver and opened fire on his wife, 53-year-old Karen Elaine Smith, said San Bernardino Police Chief Jarrod Burguan at a press conference Monday afternoon.
Anderson and Smith were found dead in a special needs classroom that serves the first through fourth grades, Burguan said. Anderson entered the classroom "without saying anything" before he opened fire, Burguan said. There were a total of 15 students and two aides in the classroom at the time, he added.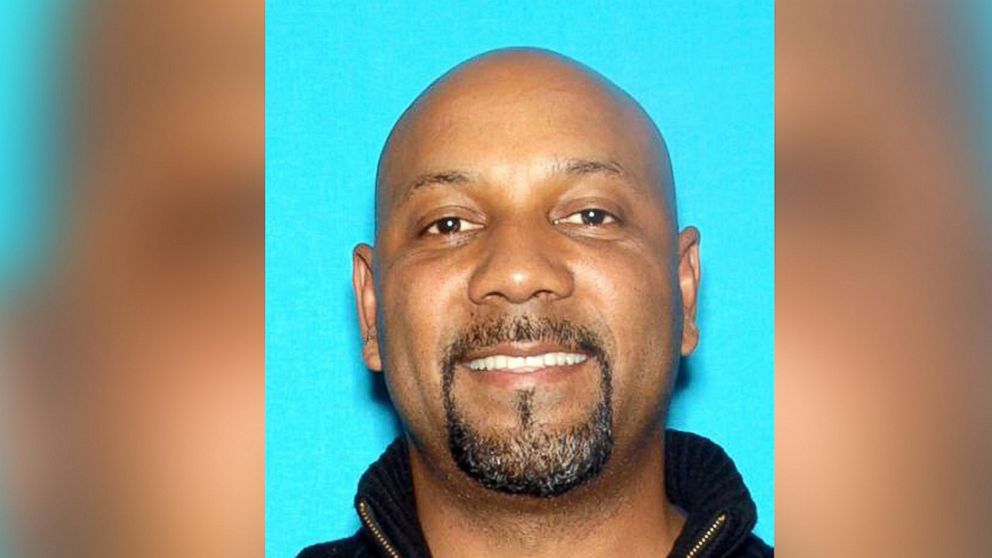 Two injured students were initially taken to local hospitals for treatment, Burguan said. One student -- 8-year-old Jonathan Martinez -- has since died from his injuries after being airlifted to Loma Linda University Medical Center, Burguan said. The other student, a 9-year-old, is now listed in stable condition at the hospital, Burguan said.
The students were not targeted but were standing behind Smith when Anderson opened fire, Burguan said.
Emergency dispatchers began receiving 911 calls reporting shots fired around 10:27 a.m., San Bernardino Public Information Officer Lt. Mike Madden said in a press conference earlier on Monday. San Bernardino police officers were on the scene within seven minutes of the initial call.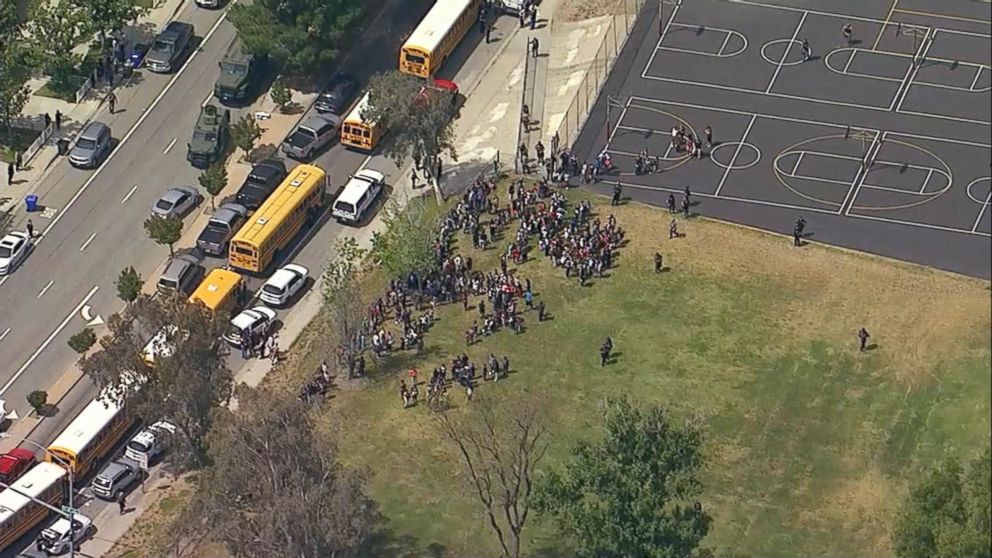 Anderson had come to the school as a visitor and signed into the front office, said Capt. Ron Maass, who is leading the investigation for the San Bernardino Police Department. Anderson told the office that he was there to drop something off to his wife, which is "not uncommon," Burguan said. Anderson was a "known person" by school staff, and all the necessary precautionary procedures involving confirming his identity were taken when he arrived at the school, San Bernardino Unified School District Superintendent Dr. Dale Marsden said.
There is no indication that the gun was visible upon the suspect's arrival to the school, Maass said.
It is unclear how many shots were fired or if domestic violence played a role in the shooting, Maass said.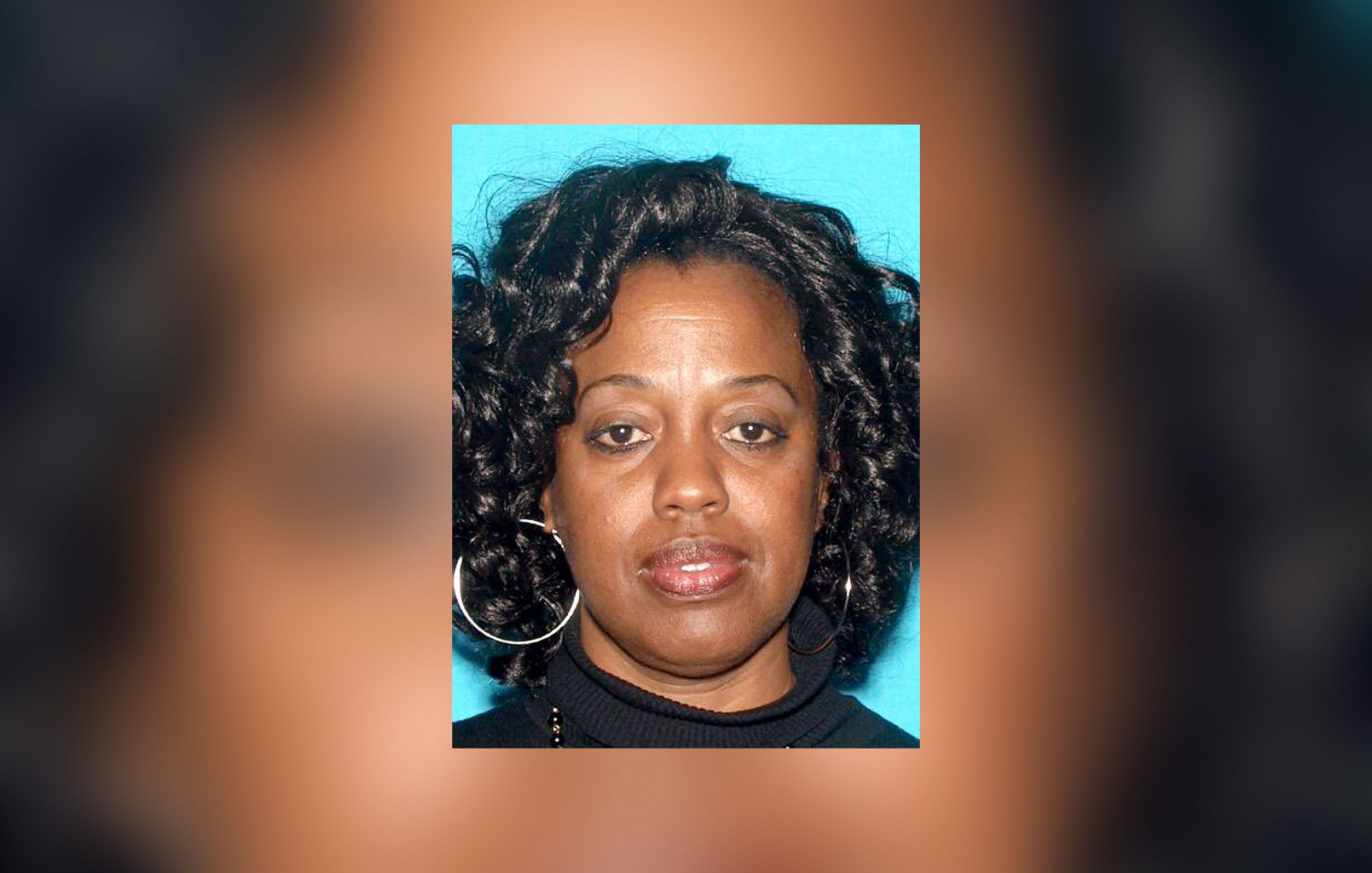 The preliminary investigation shows that Anderson and Smith were estranged, Burguan said, describing their marriage as "relatively short." The pair were only married for a few months and had been separated for about a month, Burguan said. Burguan added that Anderson has a criminal history, which includes weapons charges, accusations of domestic violence and drug charges, though he did not go into specific detail.
Students at the elementary school were taken to the nearby Cajon High School for safety immediately following the incident, Burguan said. All of the uninjured students who were in the classroom at the time of the shooting have since been reunited with their families, Marsden said.
North Park Elementary School will be closed for at least the next two days, Marsden added. The rest of the county's schools will be open. About 500 students attend North Park Elementary.
The shooting triggered a massive police response, with 150 officers from several agencies responding to the scene.
Helicopter footage from ABC Los Angeles station KABC showed students gathered near an exterior fence on campus after the incident. The footage also showed law enforcement canvassing the campus parking lot.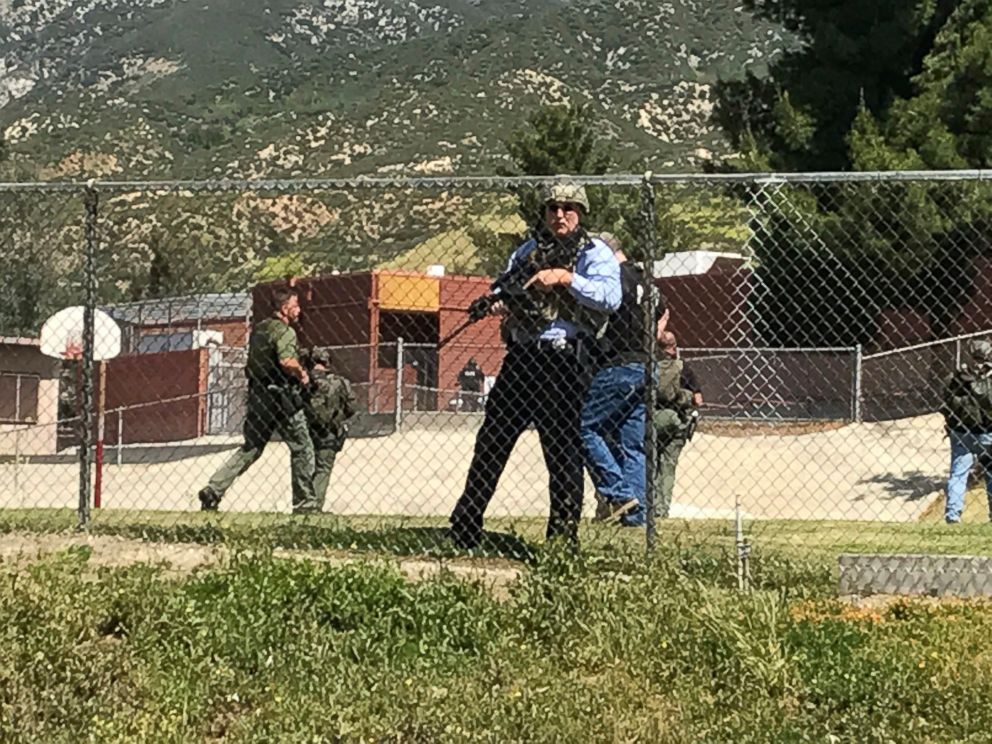 The mother of a fourth-grade student at the school told KABC that she was watching the news when she heard about the shooting and said she "ran right over" to the school to check on her daughter, saying she was "scared to death."
The woman said she could see her daughter on the other side of the fence and said she was "crying" as she held hands with her classmates.
San Bernardino Mayor R. Carey Davis said he received a call from the White House expressing concern for the students and teachers at the school.
San Bernardino was the site of a December 2015 terror attack that killed 14 people and injured 22 others. The mayor said that after that tragedy, the community "came together."
"We did that because too often these incidents are utilized for others to take advantage of," Davis said. "We felt that it was important to not only unite our community but to also ... show that a community short on resources is very resilient and can deal with tragedy and disaster just as effective as" the rest of the country.