— -- Chicago police are continuing to search for the killer of 9-year-old Tyshawn Lee, who was recently targeted, "lured" into an alley and "executed" because of his father's alleged gang ties, according to officials.
Here's the latest on what we know about the circumstances of Tyshawn's death and the ongoing investigation:
The Shooting
Tyshawn was shot several times in the upper body, including in the head and back, in an alleyway in Chicago's Auburn Gresham neighborhood this past Monday around 4:15 p.m., police said. The nine-year-old was pronounced dead at the scene.
A nearby resident told ABC station WLS in Chicago that he was watching TV when he heard at least five shots. When he ran out to see what was happening, he found Tyshawn lying on the ground with his basketball next to him. Family members told the station that Lee brought that basketball everywhere he went.
"Tyshawn Lee was murdered in probably the most abhorrent, cowardly, unfathomable crime that I've witnessed in 35 years of policing," Chicago Police Superintendent Garry McCarthy said at a news conference on Thursday. "We believe that Tyshawn was targeted, lured to this spot and murdered, and we believe that this is the most recent in a series of gang-related violent events that may go back as far as August, may go back a little further than that."
McCarthy added that police "believe Tyshawn's father has ties to a gang that is in conflict with another gang."
Tension Between Police and Tyshawn's Father
McCarthy said on Thursday that the department had tried to interview Tyshawn's father, Pierre Stokes, "at least twice" but that Stokes had "made it emphatically clear that he's not cooperating with us."
Stokes did not respond to police allegations of his gang affiliations and told WLS that he believes police should be focusing on finding the killer, not a grieving father.
"I just want to see justice for my son," Stokes said. "My dealings and what I do has nothing to do with my son, period. It's crushing me, I can barely breathe at times when I think about it. I start crying and hyperventilating."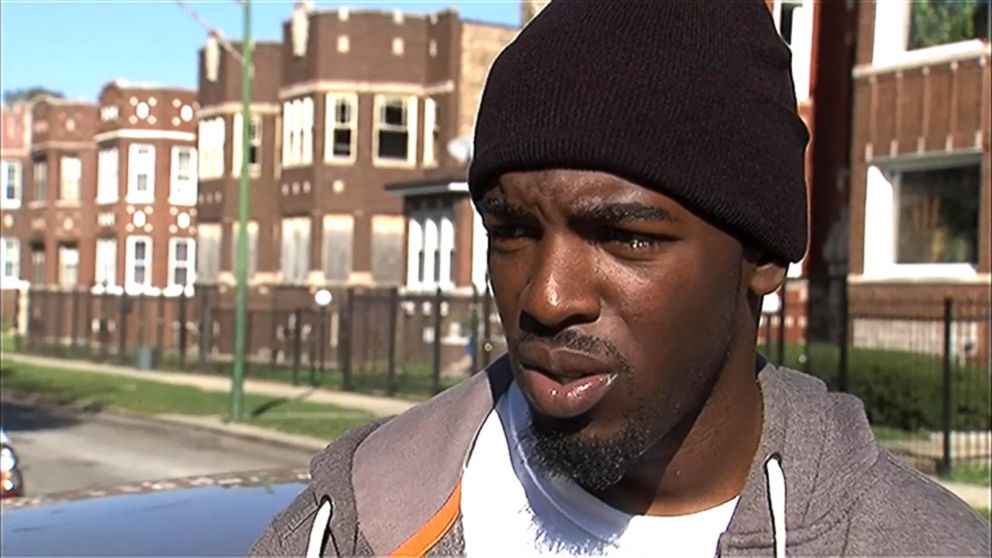 The Investigation and Search for the Shooter(s)
No one had been arrested or charged in connection to Tyshawn's death as of Friday morning. Police said they've been canvassing the neighborhood and looking through surveillance video to help catch his killer.
A "person of interest", accompanied by attorney Sam Adam Jr., turned himself in for questioning on Wednesday, according to ABC station WLS. Adam's client was questioned for about nine hours before being released at midnight. No arrests or charges were made against Adam's client.
The Chicago Police Department did not respond to ABC News' requests for additional information about the "person of interest."
A Family and Community in Grieving
This past Monday night Tyshawn's mother, Karla Lee, slept near a memorial for her nine-year-old son in the alley where he was shot to death, WLS reported.
"She was calling his name, screaming out, calling for Tyshawn to come to her," Bertha Lee, Tyshawn's grandmother, told WLS.
Chicago Mayor Rahm Emanuel told the station that he believes whoever killed Tyshawn is "not a human being."
"I hope they never see freedom," Emanuel said. "I hope they never see daylight...when you do what you've done to a 9-year-old, there's a place for you, and there's no humanity in that place."
Community leader Father Michael Pfleger of St. Sabina Church in Chicago said he believes the city has hit a "new low."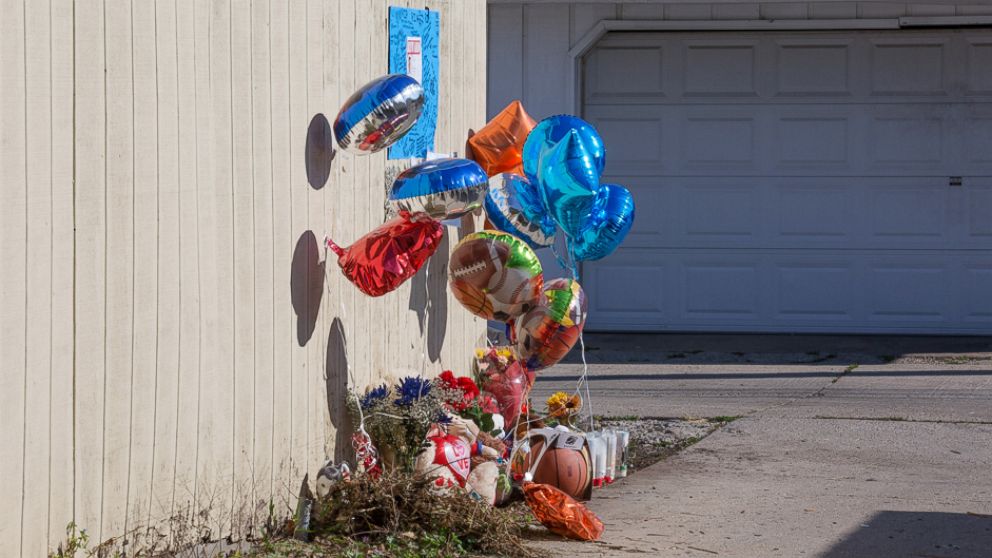 "A baby was executed," he said. "A baby was assassinated right behind us in this alley. This has grieved hearts and touched hearts across America as it should, but it's got to do more than touch us because we have gone to a new low."
During a vigil Thursday night, relative Vicky G. said she's trying to forgive the individuals who killed her step-grandson.
"I do believe in forgiveness," she told WLS. "That's the greatest thing you can give. If you don't, you become like that person that did this to my child."
St. Sabina's church has raised $35,000 as a reward for anyone with information leading to an arrest in Tyshawn's murder, police said, adding that anyone with information should call Chicago police at 312-747-8271.
A funeral will be held for Tyshawn on Nov. 10 at St. Sabina Catholic Church. Visitation will be at 10 a.m. with a funeral service at 11 a.m.