— -- Nearly seven years after Rebecca Zahau's mysterious death, in which she was found naked and bound at a multimillion-dollar, historic mansion in Coronado, California, her family's wrongful-death lawsuit is now going before a jury in San Diego Superior Court.
San Diego authorities ruled the 32-year-old's July 2011 death a suicide, but her mother, Pari Zahau, and sister, Mary Zahau-Loehner, believe she was murdered and are seeking unspecified damages in a civil trial that began this week.
The wrongful-death lawsuit names Adam Shacknai, the brother of Rebecca Zahau's then-boyfriend, Jonah Shacknai, as the one responsible for her death.
"This is all about finding the truth," Zahau-Loehner told ABC News. "That people understand that my sister did not commit suicide."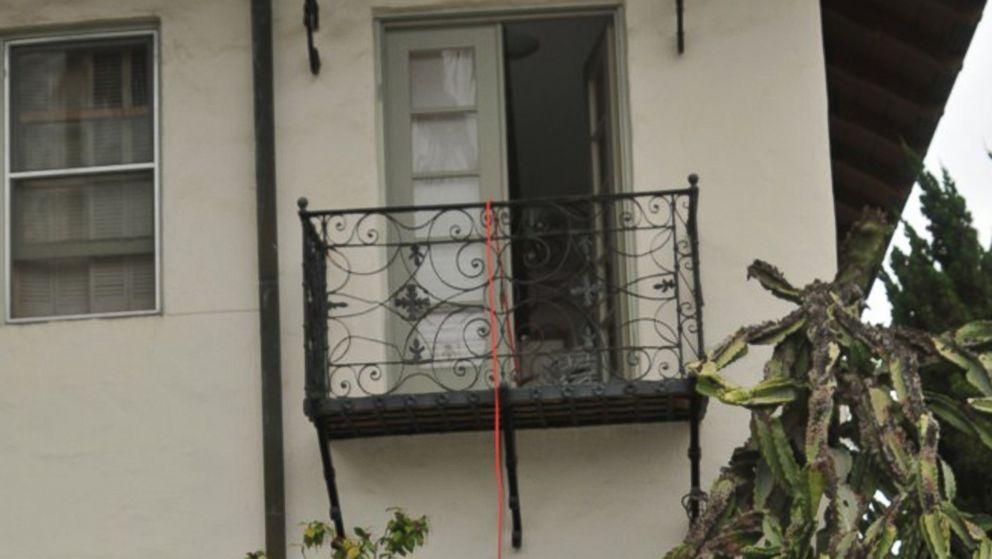 A case of two mysterious deaths
On July 13, 2011, police responded to a call from Spreckels Mansion in Coronado, where the body of Rebecca Zahau was found naked with her feet bound, hands tied behind her back and a shirt stuffed in her mouth. Adam Shacknai told police that he'd found her with a rope around her neck, hanging from a balcony at the mansion, and that he'd cut her down.
At the time, Rebecca Zahau was dating his brother, Jonah Shacknai, a pharmaceutical tycoon who owned the mansion. Only she and Adam Shacknai were staying at the mansion the night she died.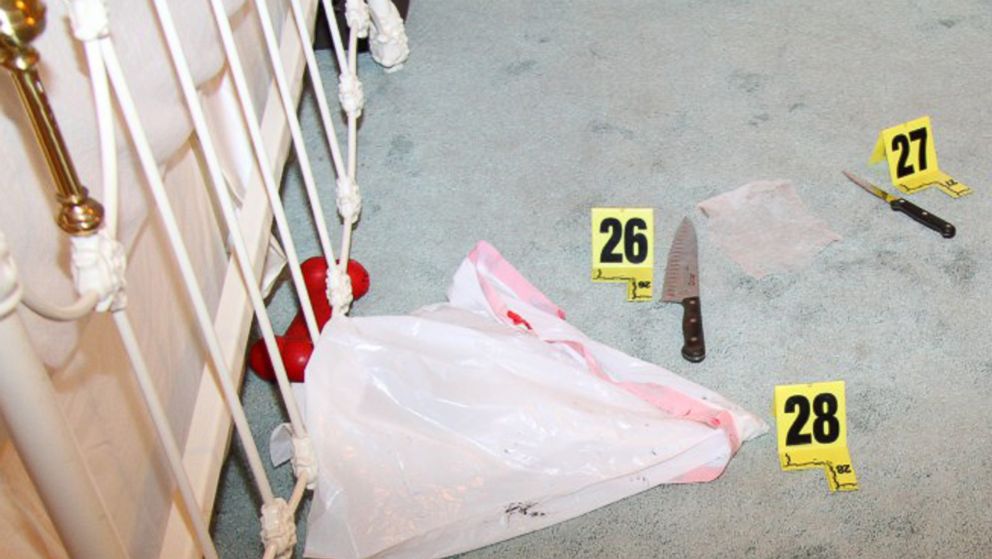 The crime scene left both families in shock and the San Diego Sheriff's Department puzzled. One end of the rope Rebecca Zahau was hanging from was tied to her bed while the other led to the balcony where police found her toe and heel prints, along with a male bootprint.
Detectives also found a book on a shelf in Zahau's room titled "Buckland's Complete Book of Witchcraft," which showed drawings of a rite -- a naked woman with her hands tied behind her back.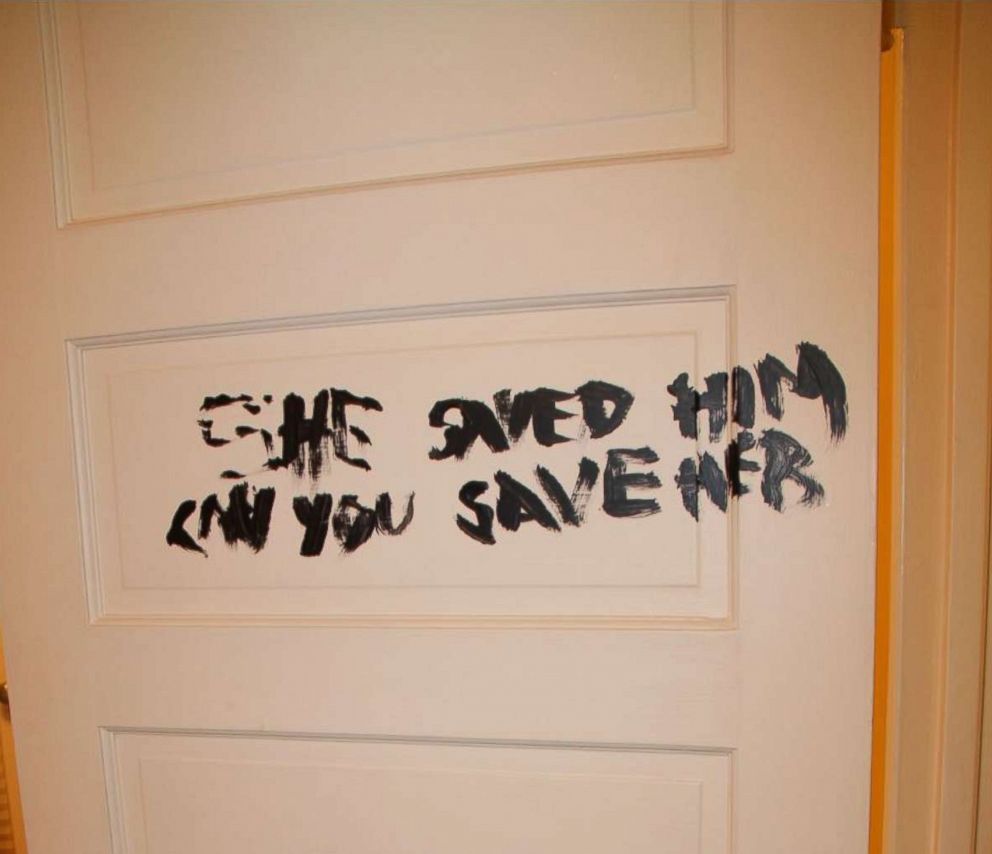 A cryptic message -- "She saved him, can you save her" -- was scrawled in black paint in block lettering on the door of Zahau's room.
Three days later, Jonah Shacknai's 6-year-old son Max died in a hospital after sustaining injuries in a fall at the mansion.
Rebecca Zahau had been babysitting Max on July 11, 2011, when he somehow went over a second-floor railing and fell to the floor below. According to authorities, Zahau, who said she was in the bathroom when Max fell, was consumed with remorse over what had happened to the boy. Jonah Shacknai was at the hospital with Max two days later when his brother told him over the phone that Zahau had killed herself.
ABC News' "20/20" retained private investigator Herman Weisberg to do a deep dive into the Rebecca Zahau case. Warning: This video includes images that may be upsetting for some.
Seven weeks after the two deaths, Sheriff Bill Gore of San Diego County held a news conference stating that Max's death was accidental. When it came to Zahau's death, investigators ruled it a suicide and said witchcraft had nothing to do with it. They say the autopsy and DNA and fingerprint analyses showed no signs that Rebecca had been attacked.
During the news conference, investigators showed a video of how a female officer was able to first tie herself up, then slip one hand out of a noose and put it back in with her hands behind her back. They concluded that Zahau did the exact same thing.
Investigators said the bootprint found was accidentally left behind by a police officer on the scene, and that only Zahau's footprints were found on the balcony, confirming their suicide conclusion.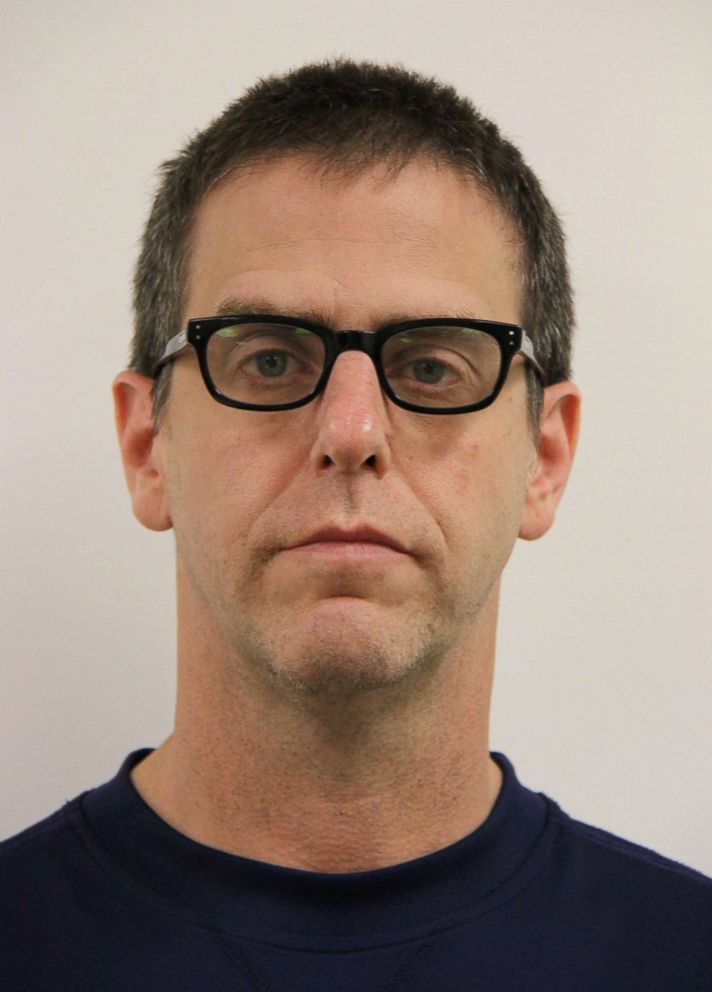 The Zahaus challenge suicide finding
Police closed the Zahau case, ruling it a suicide, but questions linger about the case.
Police questioned Adam Shacknai, who had flown in from Tennessee after hearing about his nephew's fall and was the only other person staying on the mansion grounds with Zahau at the time of her death. To remove suspicion, he agreed to take a police lie-detector test the same day he found her body, but the results were inconclusive.
Adam Shacknai was staying in the mansion's guest house the night before and said he didn't go into the main house until the next morning, on July 13, 2011, when he discovered Zahau's body. He cut her down from the rope and called 911.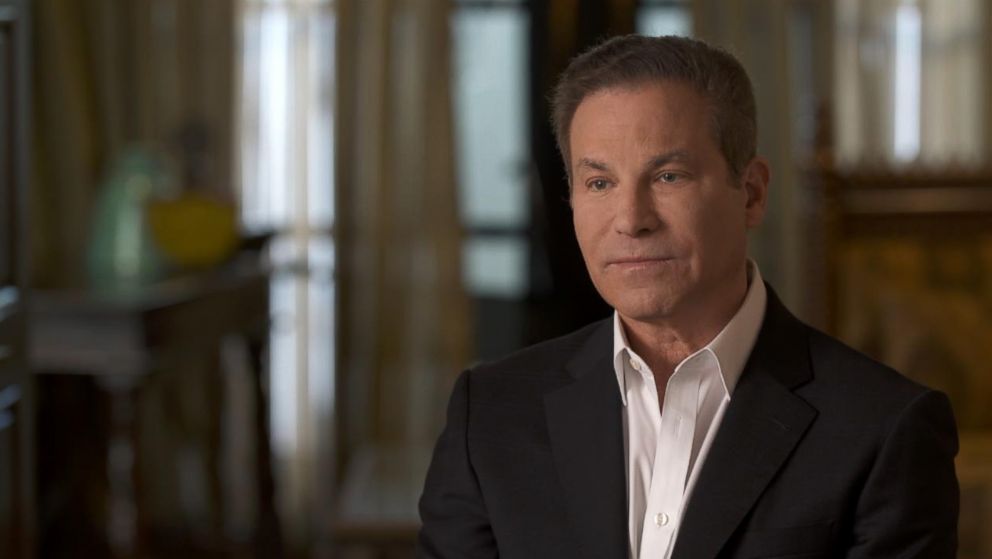 Authorities determined that she had tied her own hands and feet, gagged herself, and committed suicide after listening to a voicemail from Jonah Shacknai informing her of how grave Max's condition was.
"All I can think is that Rebecca saw what had happened, felt responsible in some way," Jonah Shacknai said of his girlfriend Rebecca Zahau.
"All I can think of, is that Rebecca saw what happened, felt responsible in some way, not that she did anything, but she was entrusted with Max," Jonah Shacknai said in an exclusive interview with ABC News. "And that was too much to bear."
Authorities cleared Adam Shacknai of any involvement in Rebecca's death.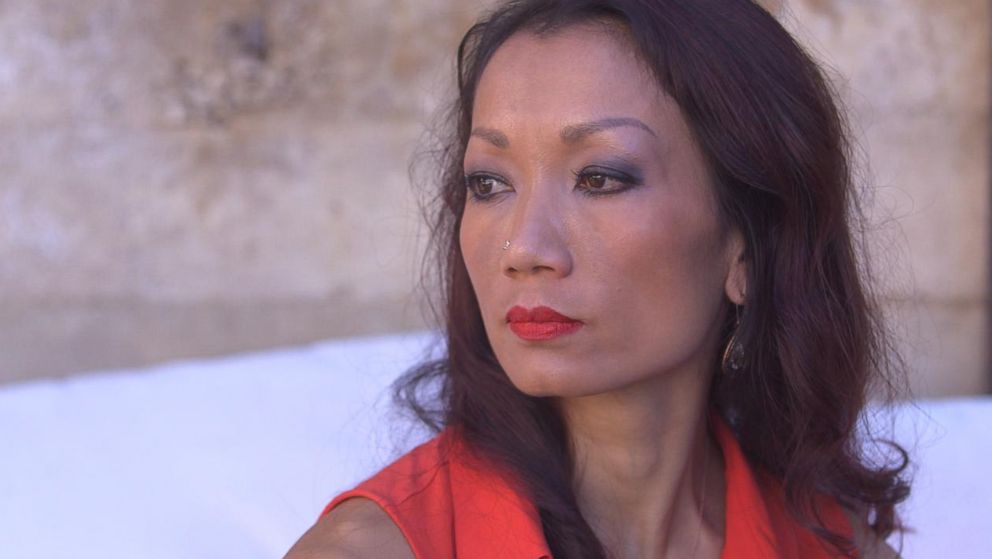 The Zahaus, though, refused to accept the authorities' conclusion that Rebecca Zahau's death was a suicide.
"They treated my sister like garbage," Zahau-Loehner said, through tears. "I believe they came to a quick conclusion that Becky mostly, likely had something to do with Max's [death] -- and she deserved what she got."
Zahau-Loehner, who strongly believes that her sister did not have a suicidal personality, took the case to the media.
The Zahau family exhumed Rebecca's remains and renowned forensic pathologist Dr. Cyril Wecht performed a second autopsy. On "Dr. Phil," Wecht said he found there was enough evidence to suspect foul play.
The Zahaus petitioned the California Attorney General's Office to reopen the case. But, to their dismay, their petition was declined.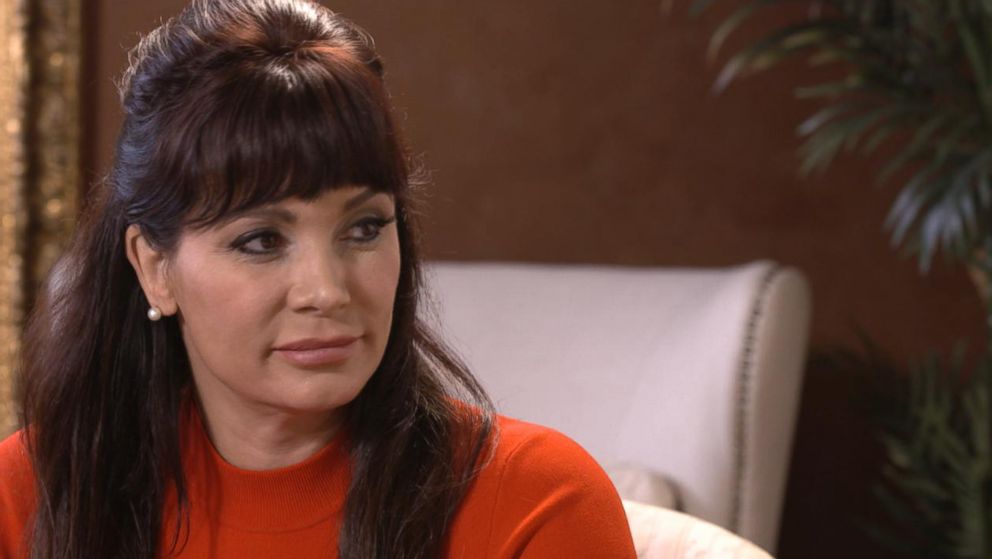 Zahaus file civil lawsuit
In July 2013, two years after Rebecca Zahau was found dead, her family filed a wrongful-death suit that named Adam Shacknai, along with Jonah Shacknai's ex-wife and Max's mother, Dina Shacknai, and her twin sister, Nina Romano, as defendants. Jonah Shacknai was not named in the lawsuit.
The lawsuit claimed an eyewitness had alleged that a woman matching Dina Shacknai's description had approached the mansion on the night before Rebecca Zahau's death. Police interviewed a neighbor living two doors down from the mansion who claimed to have had heard a woman's screams and cries for help that same night.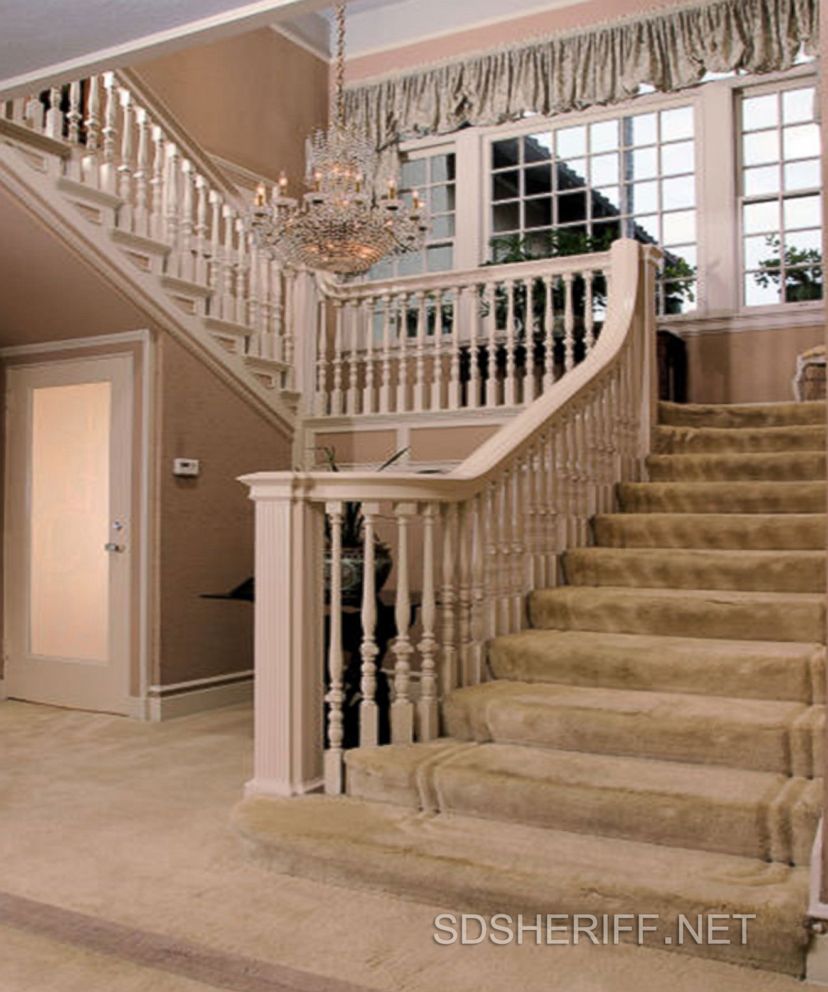 Zahau-Loehner claimed that the relationship between Dina Shacknai and Rebecca Zahau was not friendly. Jonah says at times, Dina made it a bit difficult for Rebecca. But Dina Shacknai told ABC News that while blended families are challenging, she wanted to have a good relationship with Rebecca Zahau for Max's sake.
Mary also says that when Max fell, her sister told her, "She's like, 'Dina is going to kill me,' and I said, 'What do you mean?'" Zahau-Loehner said. "She said, 'She is going to kill me,' and she kind of repeated it several times."
Dina Shacknai called the allegations made against her in the lawsuit a "disgraceful abuse of the legal system."
"To create this fantastical story and insert us in something like this was beyond the pale of humane," she told ABC News
After hospital footage revealed that Dina was at the hospital the night of Rebecca's death, the attorney for the Zahau family dropped Dina and her sister from the lawsuit and publicly apologized. Police also discounted as unreliable the neighbor's report about the cries for help. Adam Shacknai is the only defendant who remains named in the family's lawsuit.
"I believe it has something to do with Max's death," Zahau-Loehner said. "It was almost like Max is hurt and Rebecca is responsible."
Adam Shacknai and the San Diego Sheriff's Department declined ABC News' requests for interviews. But the sheriff's department told us that it would investigate any new evidence in the case.
The Zahaus' lawyer presents his theories
In court filings, Keith Greer, the lawyer for the Zahaus, presented his own theories about what happened the night Rebecca Zahau died.
Greer said he believes that Rebecca Zahau and Adam Shacknai had a confrontation in the main house, things between them escalated and he killed her. Adam Shacknai's attorney says Adam had nothing to do with Zahau's death and called these claims "ever-evolving and baseless," saying there is no evidence tying his client to her death.
On the night of Zahau's death, Adam Shacknai says he never left the guest house. Only Rebecca Zahau's fingerprints and DNA were found at the scene, according to authorities, even though Adam Shacknai told them he had cut Zahau down from the rope, then performed chest compressions and mouth-to-mouth resuscitation in an effort to revive her.
Greer also said that a handwriting expert, who had analyzed the strange message painted on the bedroom door, believes there are similarities between it and Adam's handwriting.
Adam Shacknai's legal team, however, used its own expert who says handwriting on paper can't be compared to painted block letters because of the differences in the surfaces, writing instruments and ink versus paint.
Jonah Shacknai believes that his brother is innocent of any wrongdoing and that the lawsuit is outrageous.
"To be the subject of a lawsuit with a lawyer saying anything that comes into his head -- he might as well be writing fiction stories," he said.
A jury will now be hearing the case, and a verdict is expected to be reached in a month.