New heat wave in the South and West has 13 states under alerts
Heat alerts have been issued for 60 million people across the country.
A new heat wave has left 60 million people across 13 states under heat alerts Thursday.
Record or near-record high temperatures are possible Thursday in Corpus Christi, Texas, and Baton Rouge, Louisiana, where temperatures could reach 100 degrees. New Orleans could reach 98 degrees, and San Antonio may reach 102 degrees.
College Station, Texas, and Baton Rouge set new record temperatures on Wednesday, reaching 106 degrees and 102 degrees, respectively.  
An excessive heat warning has been issued for California and Arizona.
The heat wave is expected to come close to the Los Angeles metro area, where even Burbank is expected to get close to 100 degrees by this weekend.  The National Weather Service is warning residents without air conditioning that overnight lows in some inland areas could stay above 80 degrees, making it difficult for sensitive groups to cool off.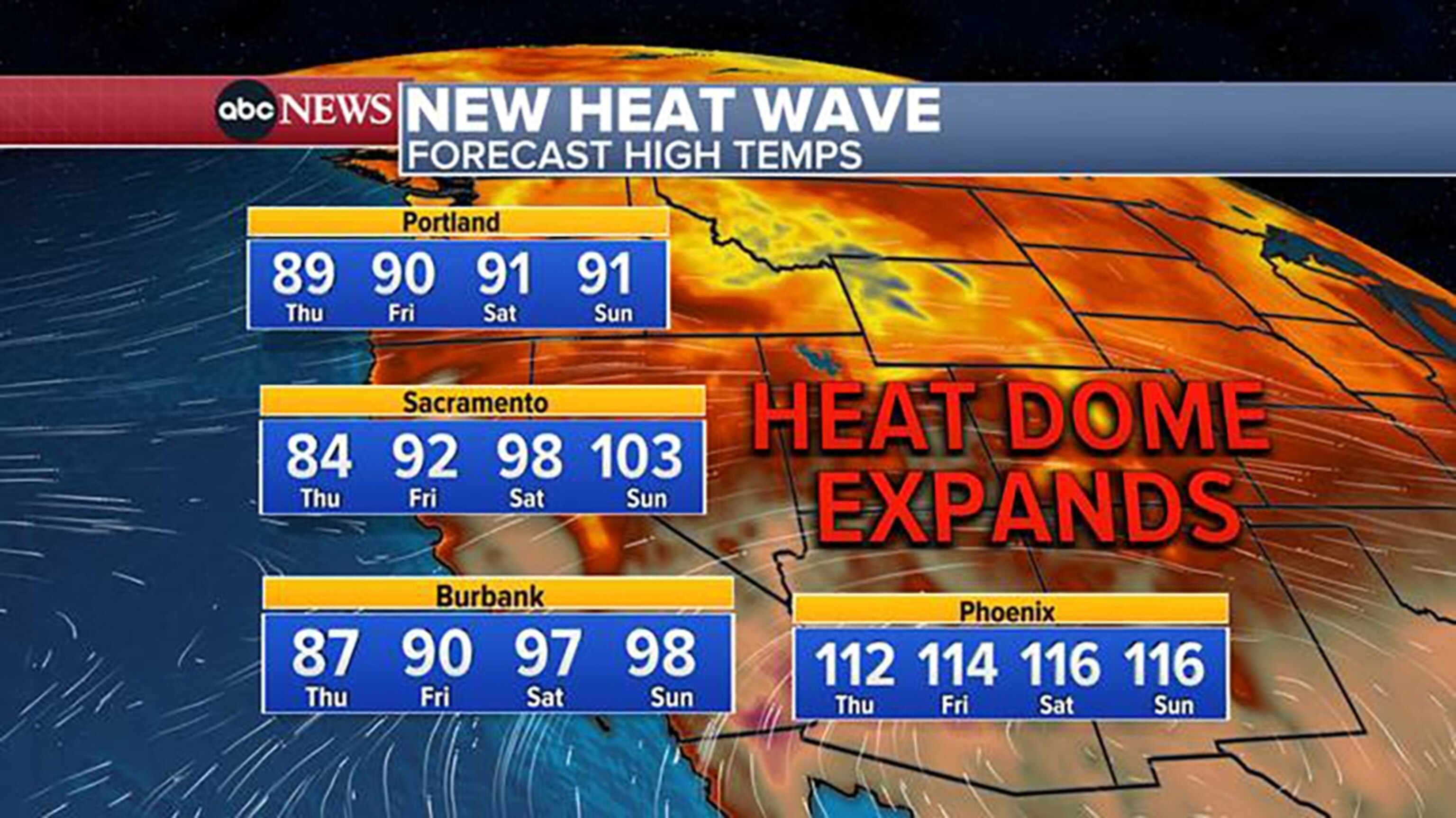 Flooding and severe storms
Severe storms and flooding are expected to continue from the Rockies to the Midwest.  On Wednesday, flash flooding was reported from Iowa to Missouri where more than 8 inches of rain fell in a short period of time.  In Utah, severe storms brought wind gusts up to 77 mph, while some in Missouri saw hail as big as tennis balls. On Thursday, severe weather is expected from Colorado all the way to Georgia, where damaging winds and huge hail will be the biggest threat, but an isolated tornado cannot be ruled out.
Some of the severe weather will move into the Northeast late Thursday night into Friday.  On Friday, severe weather is possible from Pennsylvania through New York and into New England with damaging winds and large hail being the biggest threat.
Flood alerts have been issued for 11 states from Montana to Alabama, where slow-moving storms could bring 3 to 5 inches of rain in a short period of time and could produce flash flooding.