"It was kill or be killed," Nicole "Nikki" Addimando told ABC News, about the night she shot and killed her boyfriend, Christopher Grover, in the Poughkeepsie, New York apartment they shared with their two children back in 2017.
Addimando is currently incarcerated at Bedford Hills Correctional Facility, convicted of a crime, she says, she felt she had to commit in order to save her own life.
On June 30, 2018, Addimando was indicted on the charge of second-degree murder, first- and second-degree manslaughter and second-degree criminal possession of a weapon. After a three-week trial in March 2019, the jury returned a guilty verdict on second-degree murder and the weapons charge and Addimando was later sentenced to 19 years to life in prison.
Addimando, who is currently set to be released from prison in 2024, has never denied shooting Grover, but has maintained that the killing was in self-defense after the years of physical and sexual abuse she says she suffered.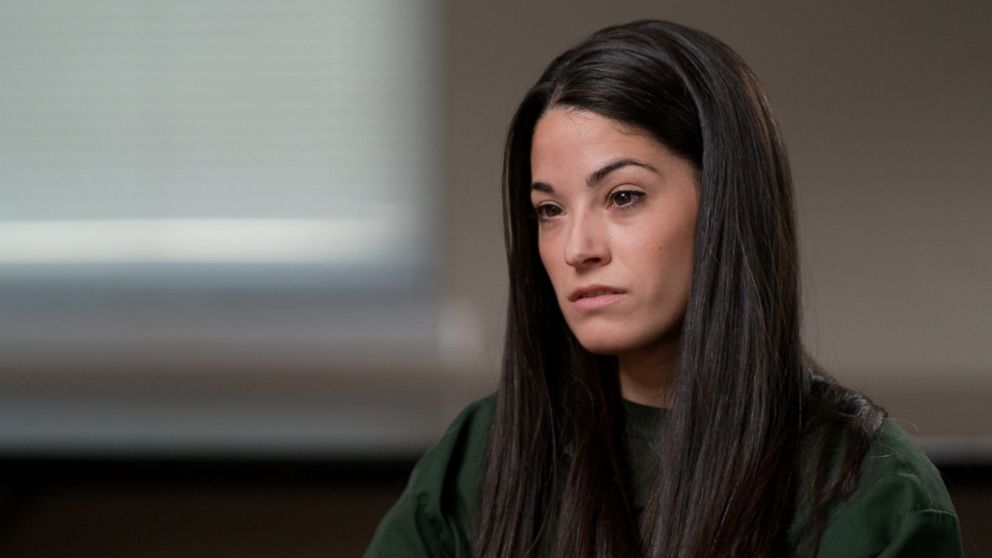 Addimando told ABC News that she hopes her story can bring attention to the stories of other criminalized survivors who may not have the benefit or resources of Addimando's broad base of support.
"I think there's a misunderstanding about victim and perpetrator. I think it's hard to understand that someone can be both," Addimando said.
Addimando's exclusive television sit-down interview, and her reflections on the case, will be featured in an episode of "20/20" airing Feb. 3 at 9 p.m. ET and streaming the next day on Hulu.
Grover and Addimando, both gymnastics coaches, met and started dating back in 2008. They began living together in 2012 after Addimando became pregnant with their son who was born later that year. In 2015, she gave birth to their daughter.
Addimando said that after the abuse in her relationship with Grover escalated, she sought support from Sarah Caprioli, a therapist.
Caprioli, a licensed mental health counselor who worked with the county's victim services department at the time, said that she alerted police and prosecutors of Addimando's allegations.
"I also thought that if I could make him happy, it would stop or that things would go back to how they were," Addimando told "20/20."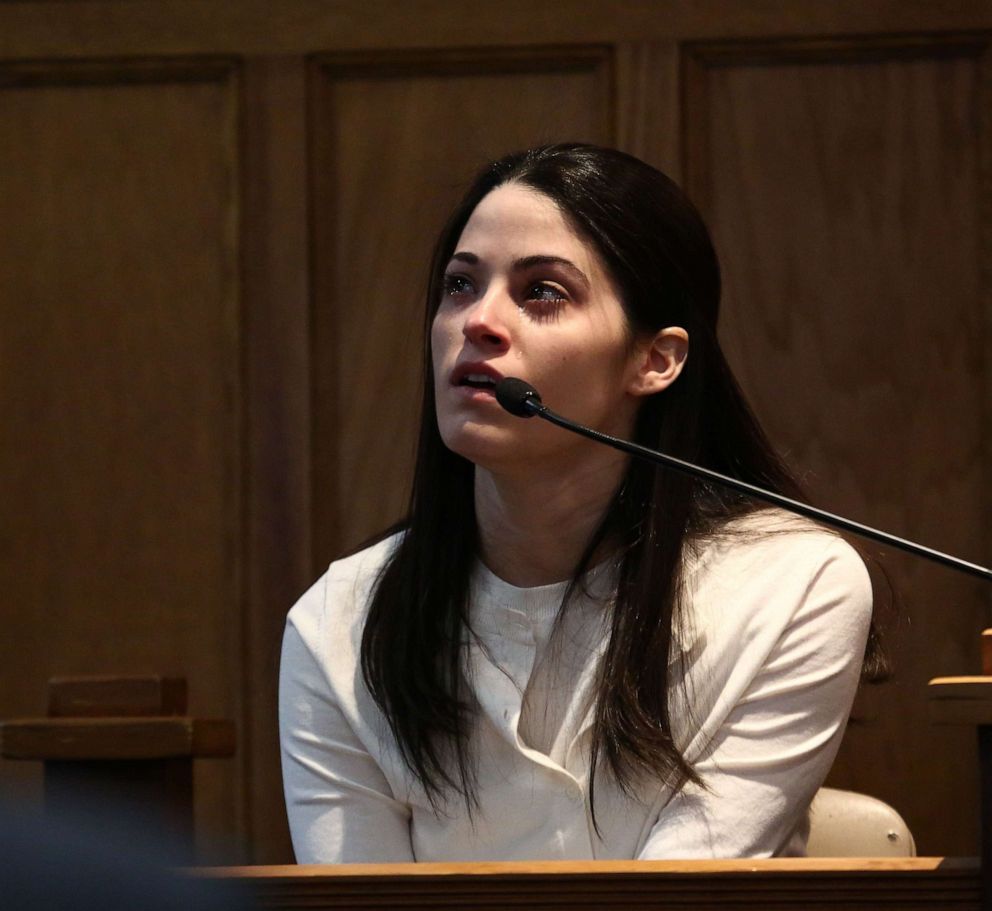 Prosecutors contended during the 2019 trial that Addimando could have left her boyfriend instead of resorting to murder and had multiple opportunities to alert the authorities. They also argued that Grover was shot in his sleep, which they contended countered Addimando's claims that she was in imminent danger when she pulled the trigger.
A medical examiner testified that there was no way to conclude if Grover was asleep or awake when he was shot.
Addimando maintained her self-defense claims and her attorneys presented evidence of abuse, which included Addimando's testimony, photos and reports by forensic nurses documenting her abuse, as well as nonconsensual pornographic images that Addimando claimed had been uploaded to a pornography site without her permission.
Neither the prosecution nor defense was able to identify who posted those images.
"It just brought a whole new level of shame," she said of the images.
Addimando shared with ABC News that her incarceration has been hardest on her two children, who she sees weekly during prison visits.
Speaking about how she parents from behind bars, Addimando told ABC News that, "It takes intention and effort, but it would be harder not to. I try to stay involved in their day-to-day. Those are the little moments that I miss most."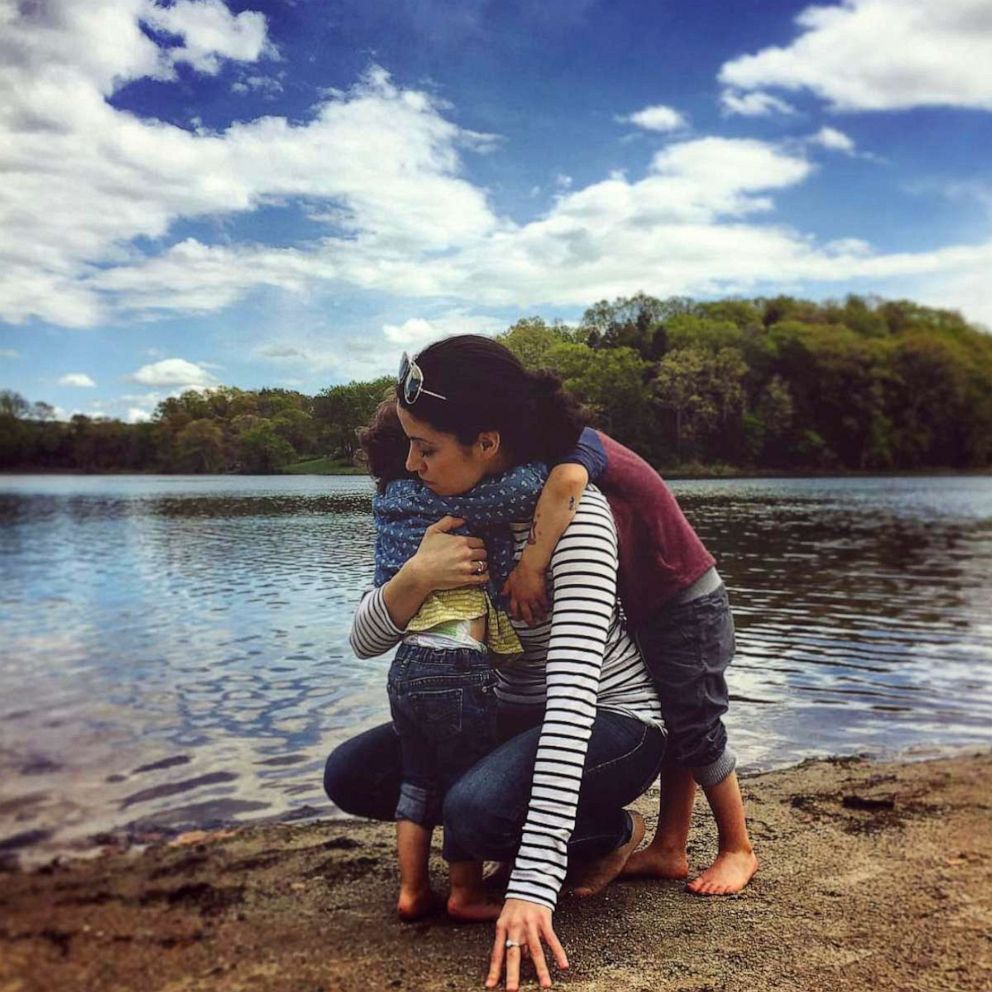 "I don't know how, [but] I thought that I was protecting them by staying. I really believed that," Addimando added.
Addimando's case was one of the first to test a new law in New York called the Domestic Violence Survivors Justice Act. It allows a court more discretion in sentencing crimes involving domestic violence survivors if the abuse was determined to be a significant contributing factor to the defendant's criminal behavior.
The judge in the criminal trial ruled that Addimando's case did not fit within the law's criteria; however, an appellate court found otherwise, and wrote in their decision that "The abuse history was not 'undetermined.' Instead, the defendant established, through her lengthy testimony, photographs, and other evidence that Grover repeatedly abused her physically and sexually."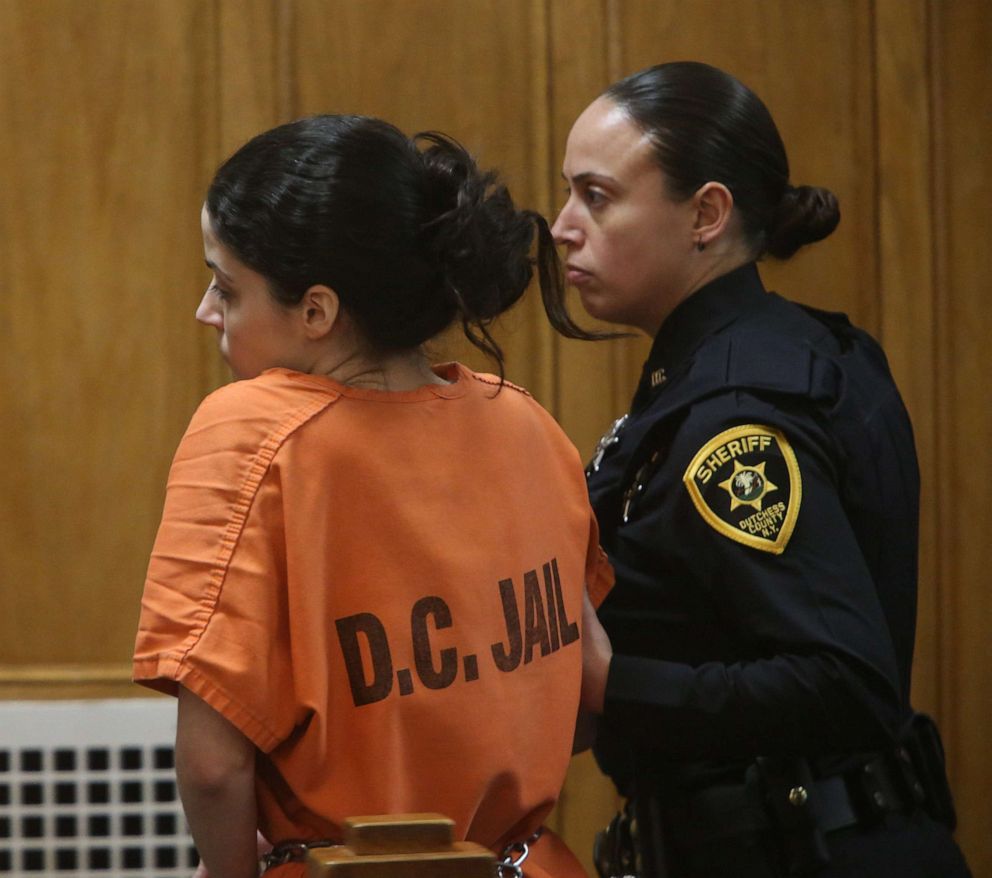 While Addimando's sentence was reduced to 7.5 years, the court did not overturn her murder conviction.
"I felt found, finally, by them, and heard," she said.
Chris Grover's family declined to speak to "20/20," but his mother Gail released a statement calling the appellate court's decision to reduce Addimando's sentence "a slap in the face."
"We believe Nikki's accusations of abuse are untrue and maintain Chris was a peaceful, loving partner and father," she said in the statement.
Addimando expressed remorse to Grover's family for the pain she caused.
"I wish that I could explain to them how much I share in their hurt, how much I grieve Chris, too, and how much I never wanted to cause pain. I know that I've caused so much pain in their lives," she said.
Addimando's supporters have pushed New York Gov. Kathy Hochul to grant clemency and release her earlier, but her application remains open.
Addimando's supporters continue to advocate for not only Nikki but for other criminalized survivors too.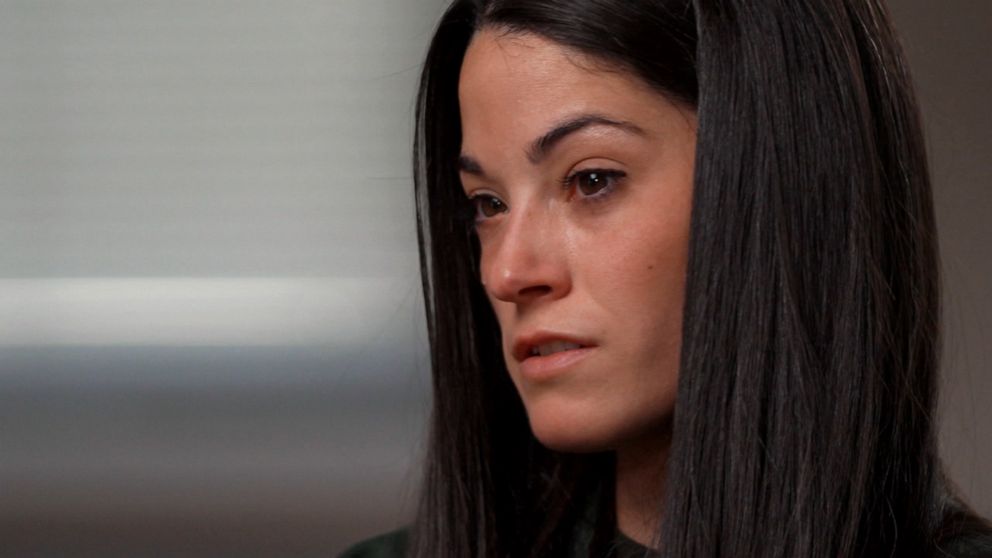 "This is not something that's just affecting Nikki," Rachel Hawkes, a friend of Nikki's and member of the We Stand With Nikki defense committee said. "This is pervasive and it's really complex…there's still so much we're understanding about victims and why it's so difficult to leave an abusive relationship."
When asked about the punishment for the crime for which she was convicted, Addimando told ABC News, "I'll live with this for the rest of my life. Knowing the pain that I've caused so many people, playing over and over again, all the things that I did and that I didn't do. I can't change that now. but I think to move towards healing and turn something positive out of this is the only way to move forward. I desperately feel the weight to empower other survivors before it's too late, before they end up where I am, or worse. I just feel that responsibility."
If you or someone you know is a victim of domestic abuse, the National Domestic Violence Hotline is available 24/7 for confidential support at 1-800-799-SAFE, or by visiting their website: thehotline.org.