— -- A former New York City police officer who shot an unarmed man to death won't face any jail time after a judge today reduced his manslaughter conviction to criminally negligent homicide.
Peter Liang was 28 years old and 18 months out of the police academy when he was patrolling a public housing project in Brooklyn, New York, in November 2014. He fired once and the bullet ricocheted, killing Akai Gurley, who was also in the stairwell.
A jury convicted Liang of second-degree manslaughter in February for Gurley's death. The police department fired Liang shortly after the verdict.
While Brooklyn District Attorney Ken Thompson had suggested a sentencing of six months of house arrest, probation and 500 hours of community service, Judge Danny Chun said today Liang will face five years of probation and 800 hours of community service, but no house arrest.
Upon hearing the decision, the overflow room broke out in gasps. One woman left screaming and crying while another said she was having a panic attack.
Gurley's girlfriend, Melissa Butler, who was with Gurley in the stairwell the night of the shooting, cried as she was escorted out of the courtroom today by Assemblyman Charles Barron.
"I never expected this to happen," Butler said. "I'm just confused about what happened. What made the charges be reduced?"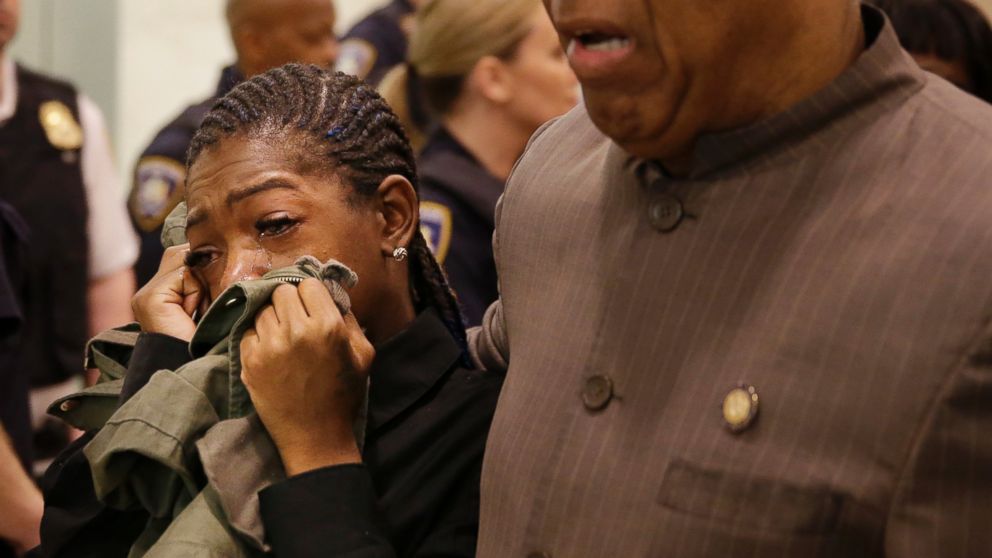 Some protesters outside the courthouse showed support for Liang, holding signs that said "tragic accident."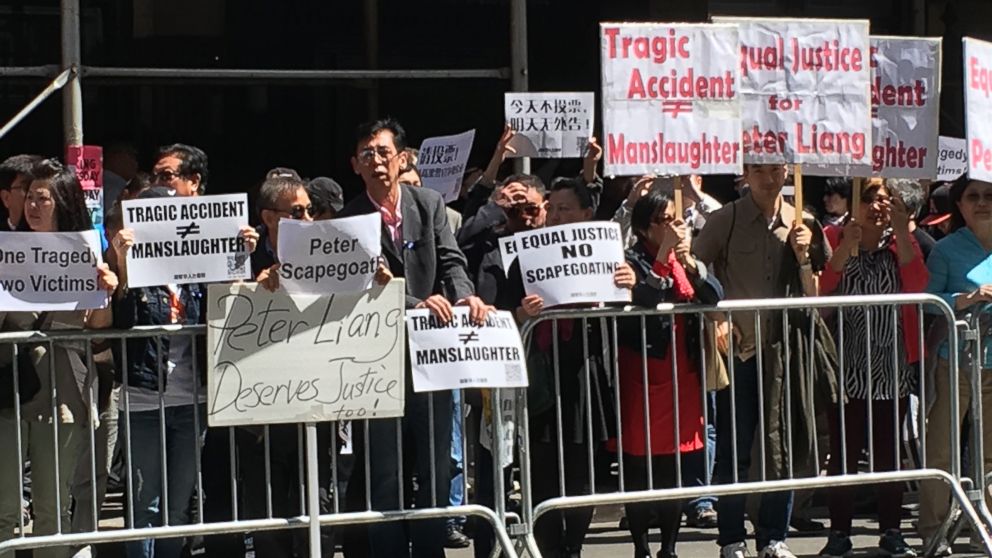 Others protested against the former cop's punishment, with a sign that read "jail killer cops."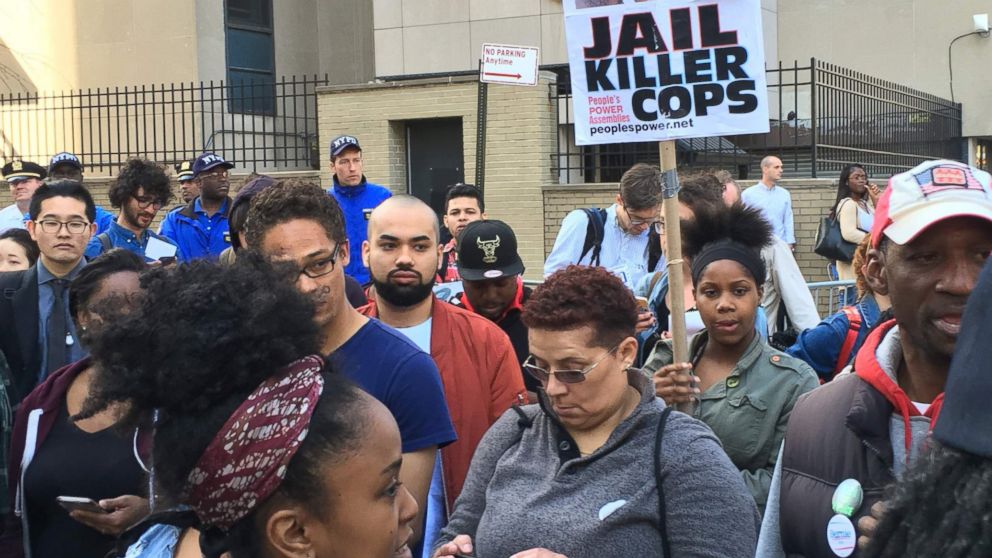 Liang has already tried once to get his conviction thrown out, which was denied.
"There was no happiness in him today," Liang's attorney Paul Shechtman told ABC News. "It's just been really hard."
Liang and Shechtman are now deciding whether to appeal his conviction. "No decisions have been made and it's a complicated chess board," Shechtman said.
District Attorney Thompson plans to appeal today's reduction in the verdict.
Thompson said in a statement today his office "vigorously prosecuted" Liang for manslaughter "because the evidence established that his conduct was criminal and the rule of law demanded that he be held accountable for his actions in taking Akai Gurley's life."
He continued: "The jury, the voice of the Brooklyn community, agreed and returned the verdict of guilty against Mr. Liang, who is now a convicted felon, forfeited his career as a police officer and must now always live with the fact that he recklessly caused Mr. Gurley's death. While our sentencing recommendation was fair under the unique circumstances of this case, we respectfully disagree with the judge's decision to reduce the jury's verdict and will fight to reverse it on appeal."
Liang could have been sentenced to up to 15 years in prison for the manslaughter conviction, but Thompson, who has said the officer should not have had his finger on the gun unless he was ready to shoot, told the judge last month that "a prison sentence is not warranted."