Officer fired after intentionally hitting fleeing suspect with his police car
Video of the incident shows the officer swerving to hit the man as he runs away.
The Athens-Clarke County Police Department has fired one of its officers after an investigation showed he intentionally ran down and hit a fleeing suspect with his police cruiser.
Officer Taylor Saulters, who was driving the car, was initially suspended, but he was fired by the police department on Saturday.
"After reviewing the officers' body camera footage, and all the other facts and circumstances of this case, Chief Scott Freeman terminated the employment of Officer Taylor Saulters," the Athens-Clarke County Police Department said in a statement.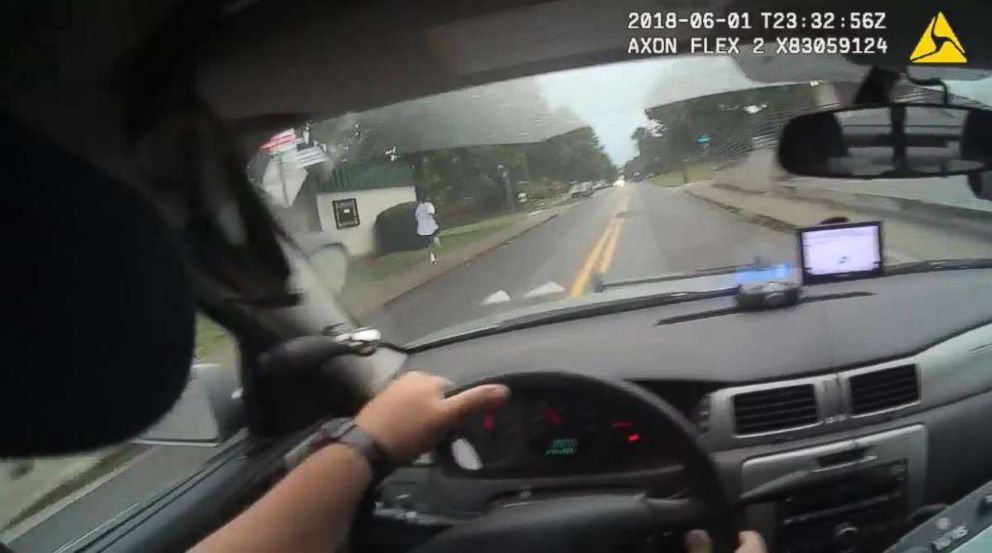 The department released video of the June 1 incident, in which Saulters can be seen driving after a suspect fleeing on foot from he and his partner. Saulters initially turns left to try to block the suspect, but the man dodges the car. The suspect then continues running down the street, at which point Saulters drives to the right and hits the suspect with the front right of his police car.
The man who was hit, identified as Timmy Patmon, rolls up on the hood of the car and falls to the pavement. Saulters and his partner, officer Hunter Blackmon, who had been chasing the suspect on foot, arrest Patmon as a group of angry onlookers gather around the arresting officers.
A woman bystander can be heard saying, "You didn't have to hit that man like that."
Saulters also threatened to use a stun gun on Patmon while he is face down on the pavement being restrained by Blackmon.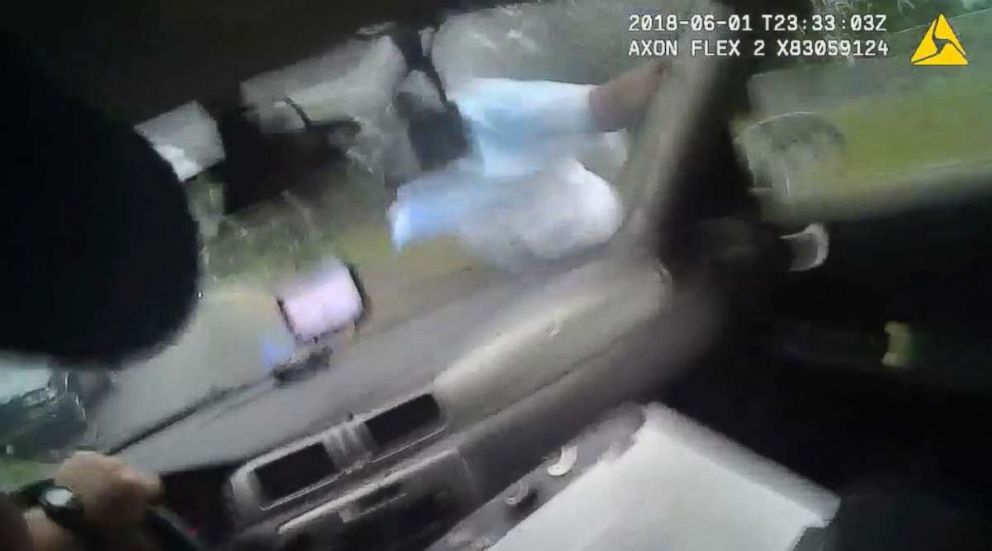 "Give us your hands now, or you're gonna get Tased," the officer can be heard saying on the video. "Do you understand me? Make the right decision."
Patmon was wanted on a felony probation warrant, according to Athens-Clarke County police. Patmon was taken to the hospital by ambulance, but suffered just "scrapes and bruises" when being struck by the car, police said.
He was taken into custody after being released from the hospital.
Saulters was immediately placed on administrative leave, but was fired the next day following an independent investigation.
"Athens police Chief Scott Freeman initially placed Saulters on administrative leave, initiated an internal affairs investigation, and requested that the Georgia State Patrol and Georgia Bureau of Investigation conduct independent investigations of the incident," police said in a statement.