Officer involved in infamous Eric Garner choking case facing police department charges
An officer involved in the chokehold death of Eric Garner is to face hearing.
A New York City police officer involved in the infamous 2014 chokehold death of a man caught allegedly selling bootleg cigarettes was formally charged with violating NYPD regulations, officials said.
Officer Daniel Pantaleo will face disciplinary proceedings in the internal case to be heard and by the Civilian Complaint Review Board, NYPD officials told ABC New York City station WABC-TV.
Pantaleo was recorded on cell-phone video taken July 17, 2014, putting Eric Garner in a banned NYPD chokehold as other police officers helped take him to the ground. In the video, Garner repeatedly says "I can't breathe," a phrase that has since become a rallying cry in nationwide protests against alleged police brutality.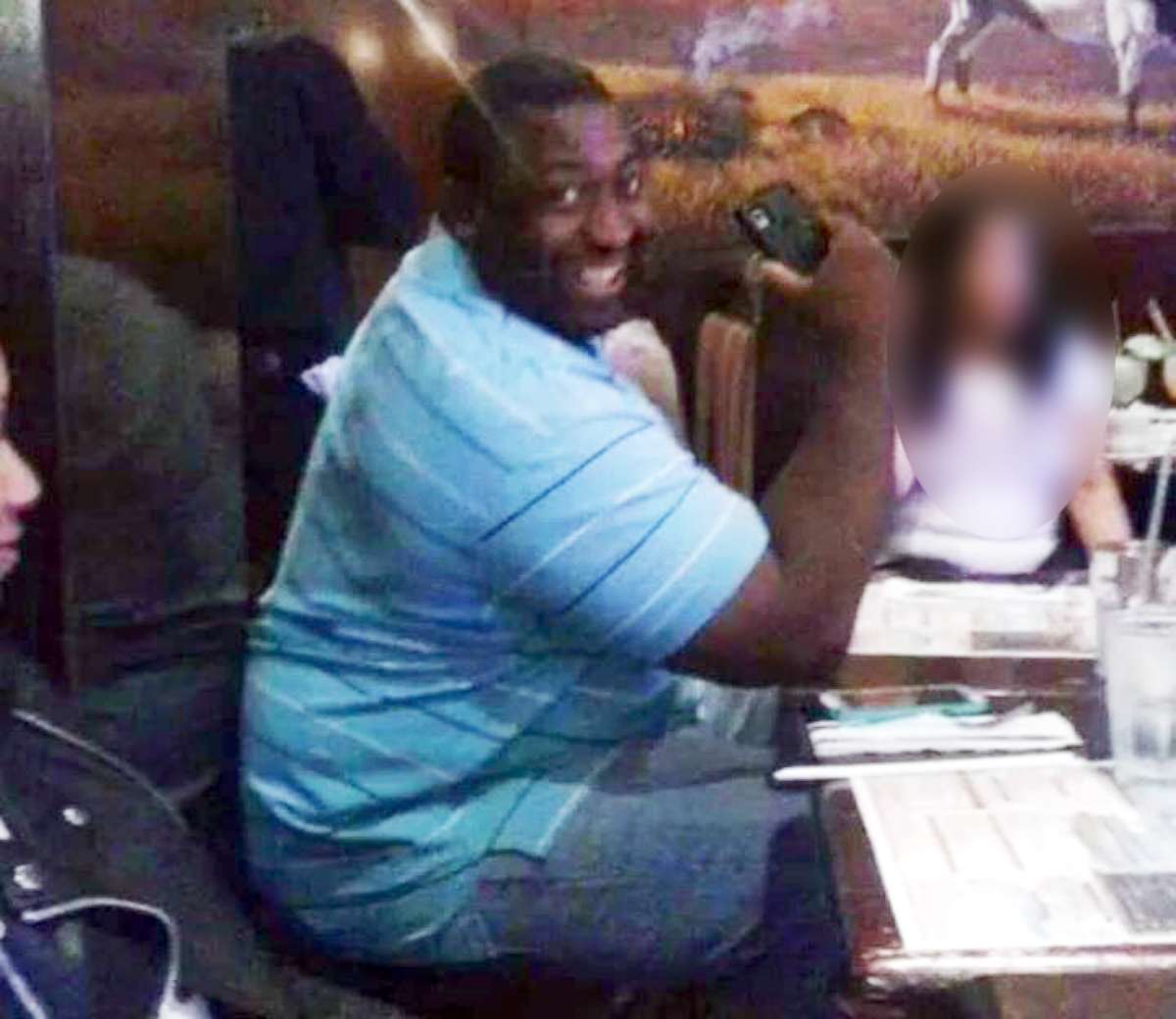 The NYPD's decision to discipline Pantaleo four years after the incident in the Staten Island borough of New York came on the heels of a letter sent to the U.S. Department of Justice by Larry Byrne, the NYPD's deputy commissioner of legal matters. In the letter, Byrne said the department had waited long enough for federal prosecutors to act in the Garner case.
A grand jury in Staten Island decided in December 2014 not to indict Pantaleo and other officers involved in Garner's death on criminal charges.
Following the announcement of the grand jury's decision, the Department of Justice began looking into the case to determine whether to file federal charges against Pantaleo.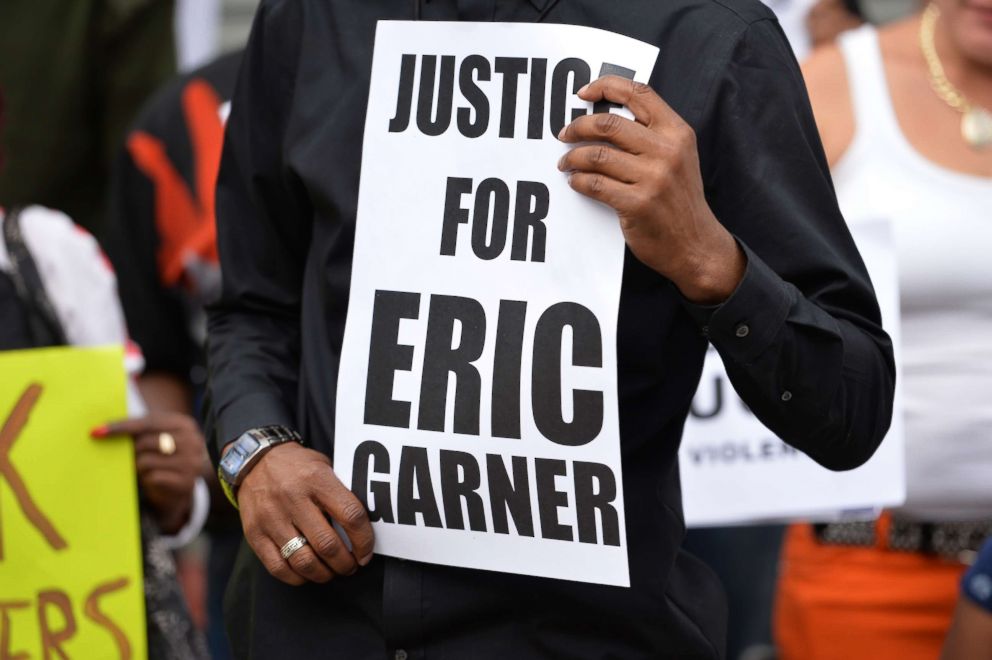 "Understandably, members of the public in general and the Garner family in particular have grown impatient with the fact that NYPD has not proceeded with our disciplinary proceedings and they have difficulty comprehending a decision to defer to a federal criminal investigation that seems to have no end in sight," Byrne wrote.
"The NYPD has come to the conclusion that given the extraordinary passage of time since the incident without a final decision on the U.S. DOJ's criminal investigation, any further delay in moving ahead with our own disciplinary proceedings can no longer be justified," the letter said.
The NYPD's decision to move ahead with the internal discipline case against Pantaleo after Garner's mother, Gwen Carr, held a press conference on the eve of the fourth anniversary of her son's death, saying, "We just want justice for my son."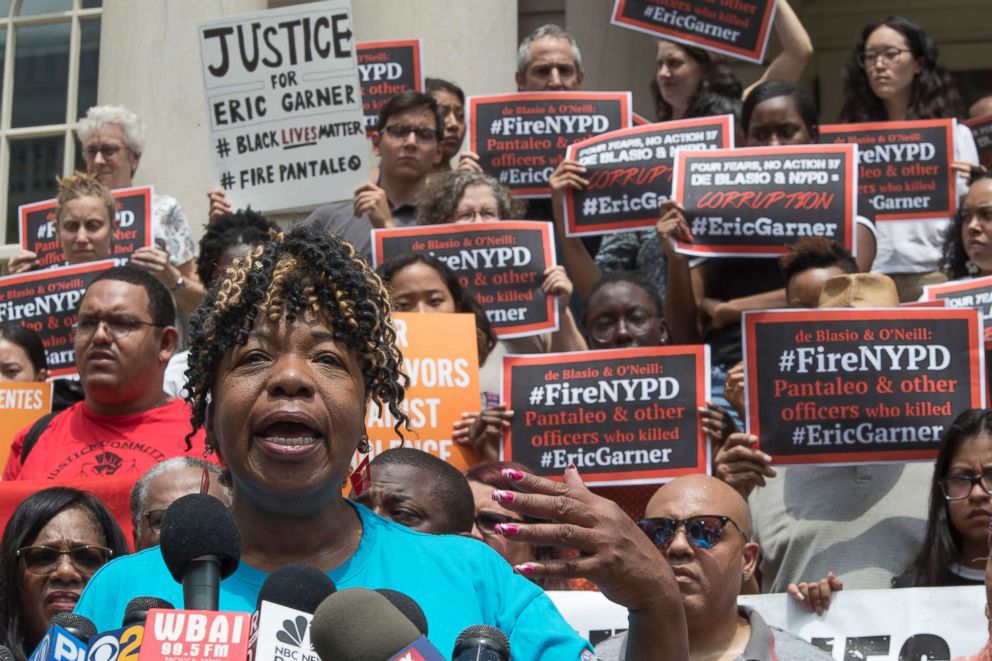 "And it's not only for Pantaleo, it's for the other five officers who [were] involved," Carr said. "Their misconduct. The ones who lied on legal documents saying what had happened to my son before the video came out."
A spokesman for the Department of Justice told ABC News last week that it was the NYPD's prerogative to move forward.
"As officials at the Department of Justice informed Mr. Byrne this spring, the New York Police Department may move forward with its disciplinary proceedings," the Justice Department spokesman said. "Mr. Byrne's letter does not have any bearing on the decision-making timeline at the Justice Department, and the Department cannot comment further at this time."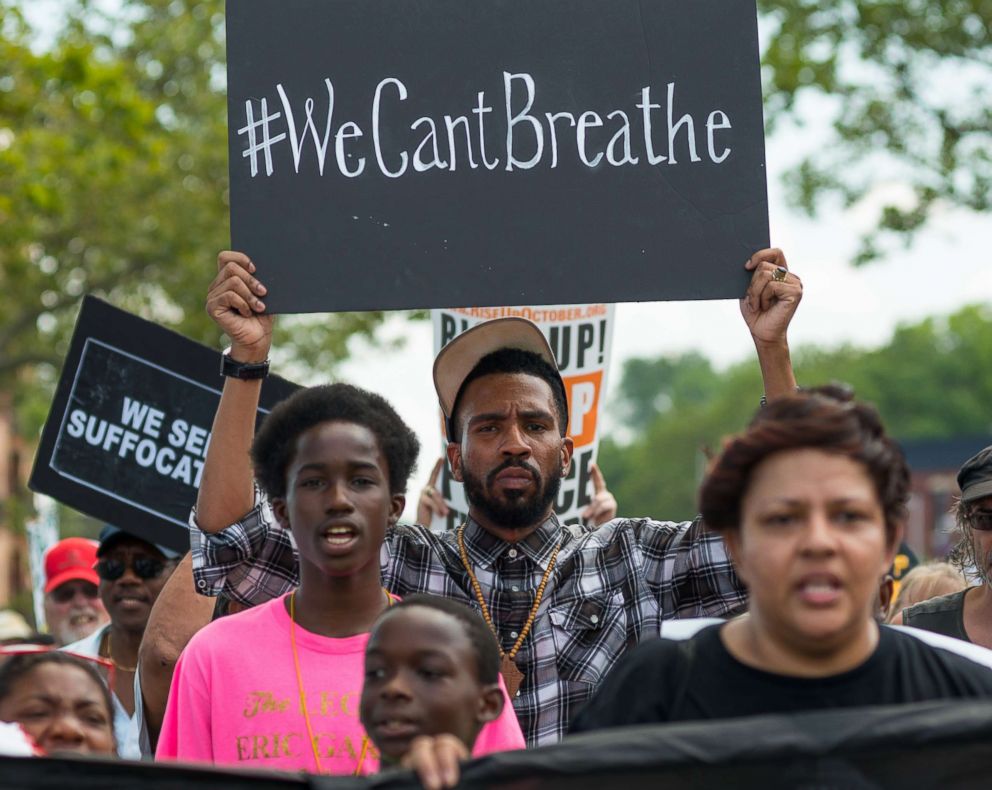 Police Benevolent Association President Patrick J. Lynch said, "We agree that the Justice Department's leadership should move to close Police Officer Pantaleo's case and put an end to what has been a highly irregular fishing expedition by those seeking an indictment at all cost."
Lynch continued: "However, that should not trigger a race by the NYPD to reach a pre-determined outcome in its own disciplinary processes. Police Officer Pantaleo is entitled to due process and an impartial consideration of the facts. If that is allowed to occur, we are confident that he will be vindicated and will finally be able to move forward."
Pantaleo has been allowed to continue working as a paid member of the NYPD while the disciplinary proceedings against him are pending.