— -- Local law enforcement in North Dakota today defended their use of what protesters have described as dog kennel-like holding cells following a tense weekend of demonstrations over the Dakota Access pipeline that resulted in mass arrests and calls from tribal leaders for federal intervention over what they say is the militarization of police.
"Temporary holding cells (chain link fences) have been installed into the Morton County Correctional Center and are used for 'mass arrest' situations only," the North Dakota Department of Corrections and Rehabilitation (DOCR) said in a statement, adding that the "holding cells" were 10 feet by 14 feet.
"They are temporary until the Correctional Center can get them [the people detained in mass arrests] processed into our facility or transferred to another facility in North Dakota," the North Dakota DOCR added.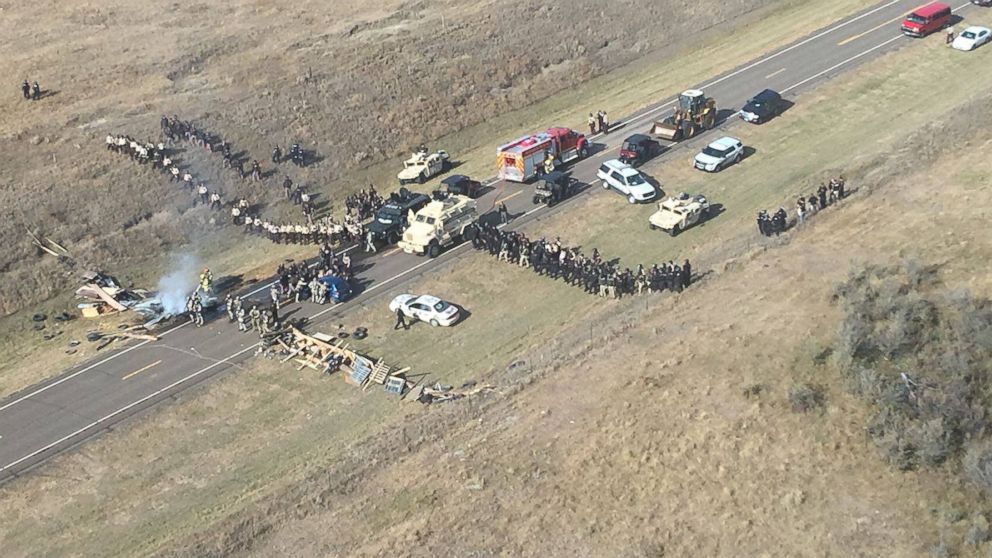 Police arrested a total of 142 people late last week as heavily armed law enforcement officials tried to clear out demonstrators on private land.
Protesters have said it's their right to be on the land -- which is in the path of the controversial pipeline -- citing an 1851 treaty that they say specifies the land was designated for Native American tribes. The protestors have also expressed deep concern for possible contamination to the area's drinking water supply.
The total number of people who have been arrested in connection with the protest since mid-August is 411, according to the Morton County Sheriff's Office.
Tribal Chairman Dave Archambault II called on the Department of Justice to intervene over the "militarized law enforcement," and to "send overseers immediately to ensure the protection of First Amendment rights and the safety of thousands here at Standing Rock."
"We have repeatedly seen a disproportionate response from law enforcement to water protectors' nonviolent exercise of their constitutional rights. Today we have witnessed people praying in peace, yet attacked with pepper spray, rubber bullets, sound and concussion cannons," Archambault said in a statement Thursday evening following a clash between police and demonstrators.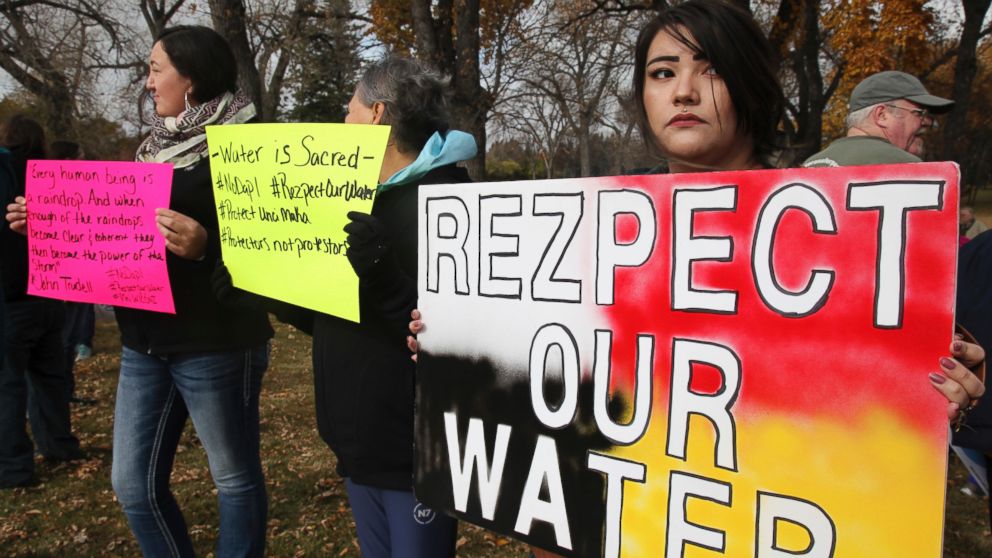 After a weekend of heightened tensions between law enforcement and protesters, many sympathetic to the plight to block the pipeline turned to social media today to show their solidarity with the protesters.
Facebook shows that people seeingly from around the world checked in to rural North Dakota, apparently following the intructions of a viral post to show solidarity and disorient local law enforcement, amid reports they were tracking protesters in the state with the social media platform.
The allegations that local police were using Facebook to track protesters on the ground were quickly disputed by the local sheriff's department, which issued a statement saying, "The Morton County Sheriff's Department is not monitoring nor collecting Facebook check-ins for the protest camp or any location for that matter."
The Morton County Sheriff's Department also announced today that it was charging one of the protesters with attempted murder of law enforcement after she allegedly fired three shots at officials on Thursday. She has not yet entered a plea.
Archambault condemned acts of violence from the protesters, saying in a statement, "We also call on the thousands of water protectors who stand in solidarity with us against DAPL to remain in peace and prayer. Any act of violence hurts our cause and is not welcome here."