— -- Jannie Ligons, a director of a daycare center in Oklahoma City, will never forget the night in 2014 when then-Oklahoma City Police Officer Daniel Holtzclaw pulled her over.
"I opened the door. He came to my car and said, 'I stopped you because you were swerving,'" Ligons recalled to ABC News' "20/20." "He asked me to put my hands on top of his police car on the passenger side and that's what I did. I put my hands on top of his car and he started to pat me down."
Ligons' story of what happened during the traffic stop is exactly the same as the way Holtzclaw tells it, that is until, she says, Holtzclaw forced her to expose herself under the guise of searching Ligons, a 58-year-old mother of four and grandmother of 12, for a concealed weapon. Ligons is African-American, and Holtzclaw is half-white, half-Japanese.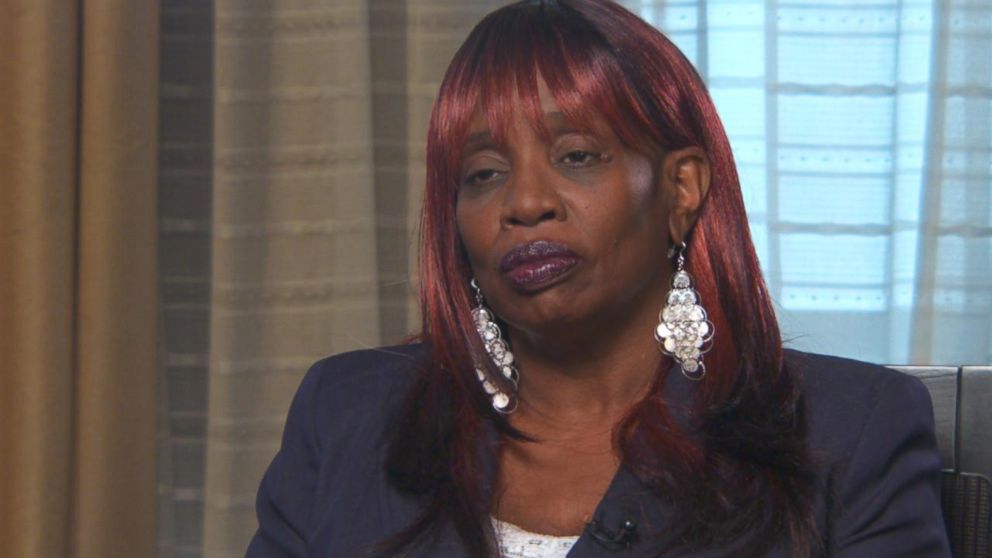 "'You're not supposed to do that, sir.' I said ... 'You don't do that,'" Ligons said. "And then in my mind's like 'Oh, he going to kill me.' I say, 'Ain't no police going to do nothing like this and let me live.' I said, I couldn't believe he was doing that."
Ligons said she was pleading with Holtzclaw not to hurt her, and thought if she told him about her grandchildren that he would back off.
"That didn't faze him one bit," she said. "I thought… he got the wrong woman, I was just too dang old for him… but it didn't work."
Ligons said Holtzclaw then forced her to perform oral sex on him in the back of his patrol car, all while other cars were driving by on the street.
"When the car passed by he followed the car then turned back around to me and says, 'OK, come on,' he says, 'I ain't got all night. I just got off work,'" Ligons said. "I saw my life flash before my eyes 'cause the only thing I saw was that gun on his right side. And it was frightening so bad. It was like a nightmare. It just was unreal, you know?"
When it was over, Ligons said Holtzclaw got out of the car, zipped up his pants and waited for Ligons to get up and get back in her car. Then she said he got into his patrol car and drove off.
Two hours later, Ligons said family members encouraged her to report the assault by the officer to the police.
Detectives Find a Suspect
Holtzclaw, who had been with the department for about three years at the time, had developed a reputation as an aggressive officer. According to his Oklahoma City Police personnel file, he had at least a dozen excessive force complaints though he was never charged with wrongdoing.
Oklahoma City Police Det. Kim Davis interviewed both Ligons and Holtzclaw about the incident. There were many similarities between Holtzclaw's and Ligons' accounts of that night.
Holtzclaw said he made a traffic stop at 2 a.m., that morning when he was off-duty, driving home in his patrol car after his shift. Holtzclaw admitted he never bothered to call it in, and in another violation of procedure, Holtzclaw said he shut down the communications and GPS tracking system in his police car, which he said he always did after work.
"And I'm like, 'Calm down, I'm not going to shoot you or anything like that,'" Holtzclaw said during interrogation.
The investigation quickly progressed, and detectives asked Holtzclaw to turn over his badge, his gun and his police uniform. It was on the trousers of his uniform where police made a chilling discovery.
"There was unknown DNA, female DNA, on the inside of his pants," Det. Kim Davis told "20/20."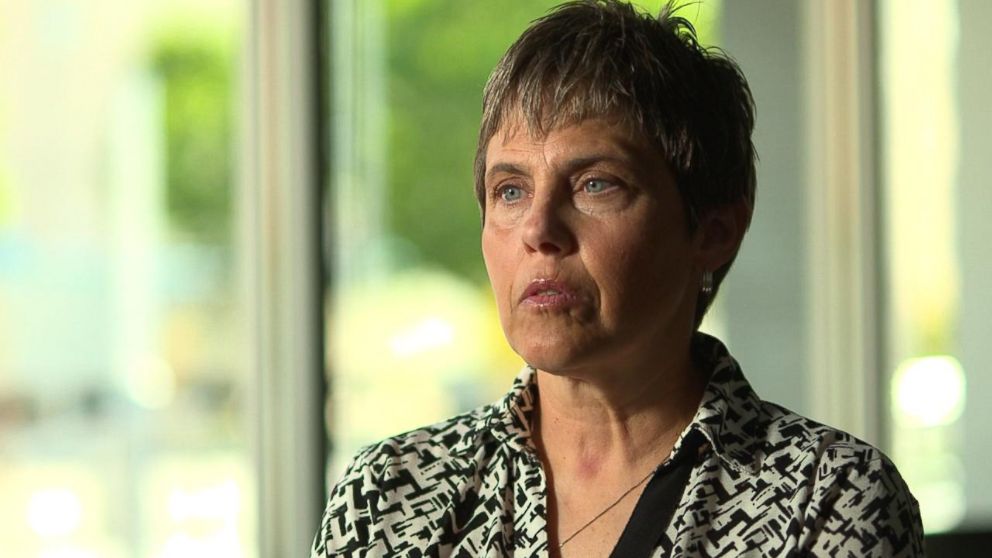 The female DNA didn't match Holtzclaw's girlfriend, but it also did not match Jannie Ligons either. To the detectives, this meant there was possibly another victim out there.
More Women Come Forward Alleging Sexual Assault
Police began checking the records of Holtzclaw's encounters with other women on his beat. "I think we hand-searched six paper boxes full, trying to find everyone he ran," said Davis, who recalled the list had thousands of names.
As the investigation widened, police found more women who said they were victimized Holtzclaw.
"I didn't know what to think," Shardayreon Hill, one of Holtzclaw's accusers, told "20/20." "I'm just, like, stuck, because I'm just—it's a police officer, so you know, I'm getting scared now."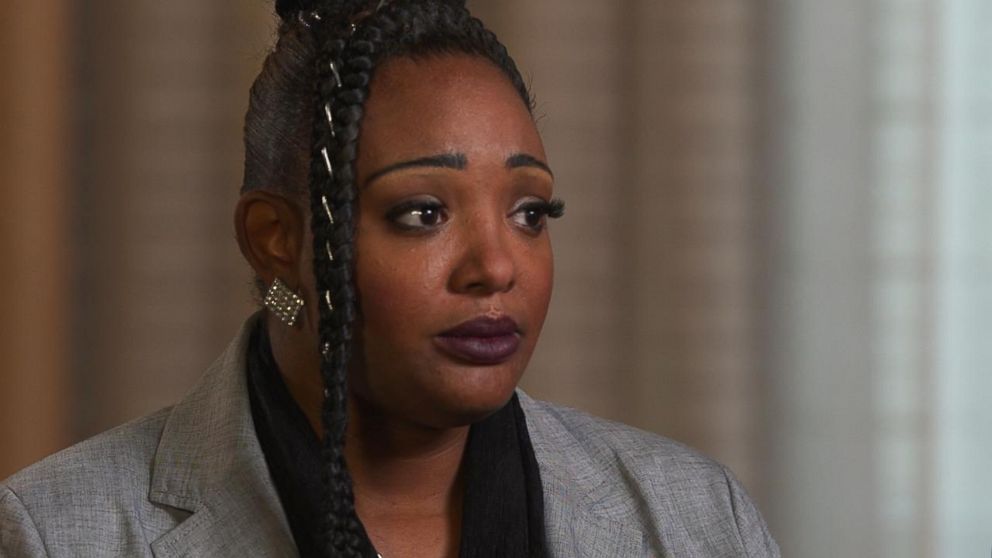 "It came out of nowhere," Hill continued. "So after he did that, I just, I was even more scared. I just was thinking, like, 'I've got to let him do it, because he, you know, he probably could hurt me."
Carla Raines, a 45-year-old mother of two, says she was walking down the street when Holtzclaw had her get into his patrol car and made her expose herself supposedly so he could check for drugs or weapons.
"I just got to the point to where I raised up my shirt…'OK, can I go now? Can you let me go?'" Raines told "20/20."
Raines said she didn't report the incident to police at the time because she "didn't think that anything would happen."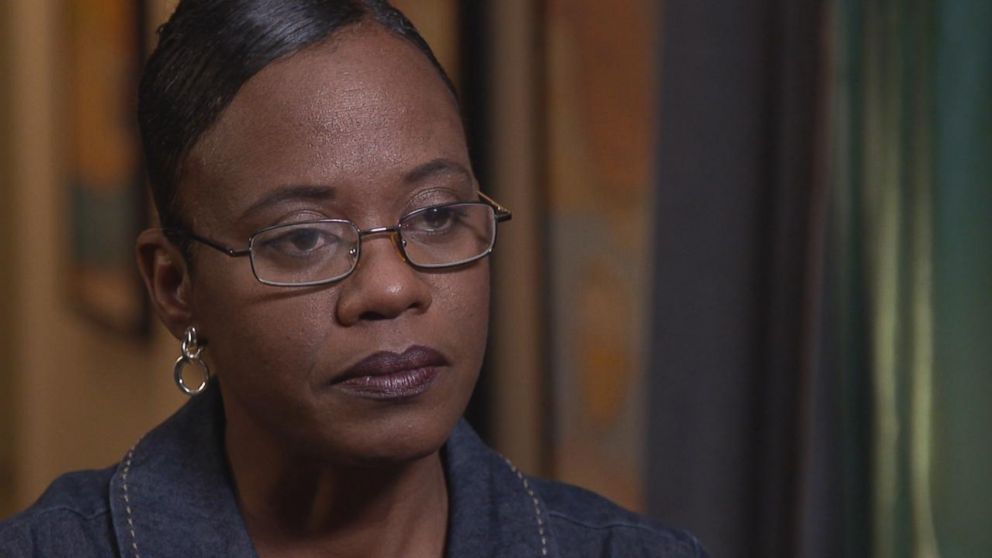 Sherry Ellis, 39, told "20/20" she too was walking down the street at night, when she was stopped by Holtzclaw.
"When he searched me, he searched under my clothes," Ellis said. "He patted me down up under my clothes."
Ellis said the officer ran her name and found she had an arrest warrant and multiple unpaid fines.
"And he's like, 'Well, OK, what do you think we need to do about this, Miss Ellis?' … and I said, 'I don't know, are you going to take me to jail?'" Ellis said. "I was looking down because I was saying in the back of my mind, 'Oh my God, I'm going to jail.'"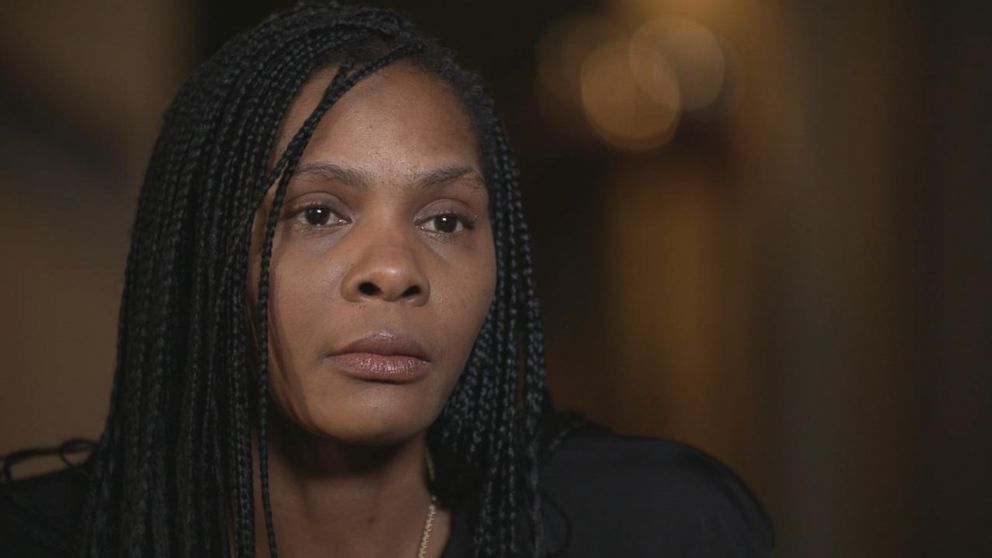 When she looked up, Ellis said the officer forced himself on her. Afterward, she said she was driven to an abandoned school yard nearby where she was raped.
"And then it was over, and he said I was free to go," said a teary-eyed Ellis.
Police Chief William Citty said they soon realized they might have a serial rapist on the force.
"When [we] had six other victims identified, that's when we realized it," he said.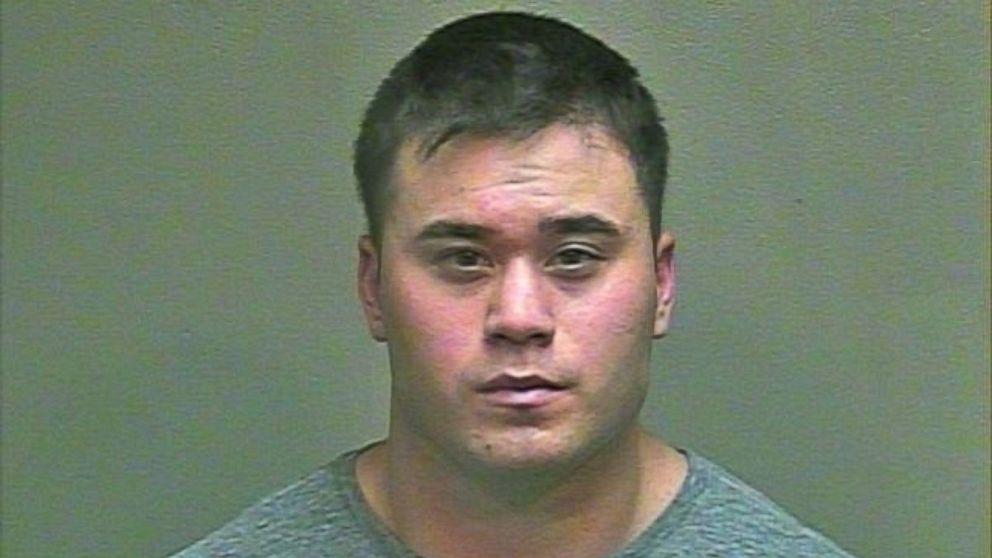 Two months after Daniel Holtzclaw's interrogation with Det. Kim Davis, the police arrested him in the parking lot outside of his gym. Holtzclaw, 29, was accused of committing sex crimes while he patrolled low-income neighborhoods.
Police Discover a Pattern
Authorities built their case on a pattern of behavior they believed Holtzclaw followed when he stopped potential victims.
"He would check their background first, and if it was convictions, drug use, prostitution, then he would target them. He would say, 'Well, I need to search you. I need to make sure you don't have—' and it would kind of start from there," Davis said.
Nearly every one of Holtzclaw's accusers had criminal histories of drug abuse, prostitution or outstanding warrants.
"They're the perfect victim. Nobody's going to believe them. If you believe them, who cares?" Davis said. "'A prostitute can't be raped.' Yes, they can. Yes, they can. So that's why he was picking these kind of women, because that's the perfect victim."
Citty said it's one of the worst abuses of authority he's seen in his 38 years.
"He did a very good job of identifying victims that had records, that didn't want to go back to jail, that maybe he had a minor charge of 'em where he had the probable cause to take them to jail and book 'em. And he used that power over them," Citty said.
Investigators eventually located a 17-year-old girl Holtzclaw had given a ride home, who told police that Holtzclaw then raped her on the front porch of her house.
When they sent her DNA sample to a lab, they found that it was a match to that unknown female DNA that was found on the inside fly of Holtzclaw's uniform pants.
"I was gonna do a back flip off my file cabinet. But I didn't," said Davis of the moment. "We finally had some science to throw at the jury. Juries like DNA because they all watch CSI."
By the time the case went to trial in 2015, prosecutors filed charges against Holtzclaw for sexually assaulting 13 women, all African-American and most of them middle-aged.
After a six-week trial and four days of jury deliberations, Holtzclaw was convicted by an all-white jury in December 2015 on 18 of the 36 counts he faced related to rape, sexual battery, forcible oral sodomy and other charges. He was sentenced to 236 years in prison.
The convictions represented eight of the 13 accusers including Sherry Ellis and Jannie Ligons but he was acquitted on the counts relating to Shardayreon Hill and Carla Raines.
Holtzclaw has not spoken publically about the case until now.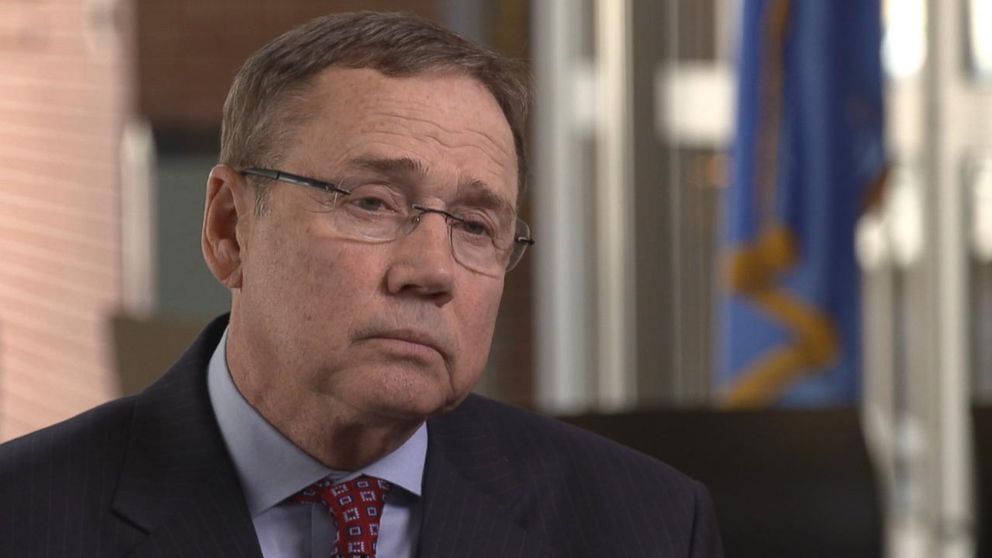 Daniel Holtzclaw Maintains His Innocence
"I want people to hear from me," Holtzclaw told "20/20" via telephone from prison. "I want them to hear from my voice… how do I respond to these questions so they could see the truth. I have nothing to hide and what I want the public to see is my personal side to the story."
Holtzclaw has long maintained his innocence and continues to deny sexually assaulting anyone.
"I am not guilty of those crimes. But what I did is I protected and served, and there was a vendetta as far as the detectives, as far as the prosecution," he said. "I have never sexually assaulted anyone."
Holtzclaw's family believes in him so strongly that his father Eric and mother Kumiko Holtzclaw say they have emptied their life savings and cashed in their pension to pay for his defense.
"It's very hard, because this is not Daniel," Eric Holtzclaw told "20/20." "He's just a man, and he's not the villain that they portrayed him as. It was just really, really tough to see this-- them portray him like this. Everybody that knows him, he's just not that person."
Eric Holtzclaw said that even the DNA evidence was "easily explainable." He said the girl's DNA could have been transferred when Daniel Holtzclaw searched her and later went to the bathroom.
Holtzclaw was a high school football star and went on to play linebacker at Eastern Michigan University, where he graduated with a criminal justice degree. After his attempts to get drafted into the NFL were unsuccessful, Holtzclaw joined the Oklahoma City Police Department.
Cortland Selmon, who was Daniel Holtzclaw's football teammate at EMU, says Holtzclaw was a standout at middle linebacker and led by example.
"Claw felt like he had something to prove," Selmon told "20/20" "He was always the same guy in the weight room, in practice. He was always that same-- intense-- focused person. He got out there and he did what, you know, he knew what to do. And that was play football and play it well."
Selmon said he and Holtzclaw were in different cities after graduation and rarely spoke until one day in 2014.
"I got a text message from a teammate that said, 'Have you seen the news?' And so then I turn it on. And I couldn't believe it," Selmon said. "Some of the things about targeting African-American women and, you know, that type-- those type of headlines, it's really when I started to think, "No, that-- that's not the Claw that I know."
Selmon is African-American and believes to this day that Holtzclaw didn't sexually assault any of the women. He flew to Oklahoma twice to attend some of the trial.
"I heard the inconsistencies, and I saw the lack of evidence. There's no doubt that Daniel came in contact with these people," Selmon says, but, "Where does the credibility lie?"
Daniel Holtzclaw's defense team also pointed out that many of the 13 women who accused him were imperfect witnesses. Most of the 13 accusers never reported the sexual assaults.
In a police interview during their investigation, Carla Raines initially denied that she was ever a victim of sexual assault by an officer, and another accuser wasn't able to identify Holtzclaw out of a police line-up.
When Sherry Ellis described her attacker to police she said he was a black man shorter than her, which doesn't fit Holtzclaw's description.
"It was just dark, and I didn't know," Ellis said of her description. "I thought it was a black man."
Davis attributed the descriptions being a little off to the trauma the women said they endured.
"How tall he was, how much did he weigh, what did he look like…. That's the last thing on your mind when you are being sexually assaulted," she said.
Daniel Holtzclaw: 'That's Good Police Work. You Can Run Warrant Searches'
Though he admits that he interacted with each of the 13 women, Daniel Holtzclaw insists his accusers are lying and motivated by money.
"The fact is, when you approach these women [and say], 'We have a tip that you've been sexually assaulted by an Oklahoma City police officer,' based on the area that I worked in and the environment and the atmosphere that I worked at -- you should know that these women in these lifestyles -- that's basically giving them a lottery ticket to say, 'Yes.' All they had to do was say, 'Yes,' and then you're going to file charges on me," Holtzclaw said.
At least 11 of the 13 accusers have filed civil lawsuits against Holtzclaw and the Oklahoma City Police department claiming their fourth and fourteenth amendment rights were violated.
He said he interacted with each of his accusers to try to develop sources, locate drug houses and fight crime.
"That's good police work. You can run warrant searches. You can talk to them … you can find intel based on what their stores are and see if they matched up," he said.
However, authorities said Holtzclaw violated police protocol, when after he allegedly assaulted Hill, he actually friended her on Facebook and then later showed up at her house in his personal car.
"Basically just [to] check up on her, make sure she's okay. That's it. And like I said, I should have not done that. I was wrong. Yeah, it does bring up the suspicious, you know, things. But again, nothing of a criminal nature. I did not do anything to her. I did not come on to her," Holtzclaw said.
Hill that wasn't what happened and that when he got to her house, "he was trying to get me to have sex with him." She says she refused.
'He Just Stopped the Wrong Lady'
Hill and the 12 other women accusing Holtzclaw of sexual assault took the stand at his trial and explained how they said Holtzclaw violated them.
Some of Holtzclaw's accusers were in jail and testified in their orange jumpsuits. Some of the accusers changed their stories, and one came into court high on drugs.
But Jannie Ligons, the first women Kim Davis interviewed, had no known criminal history or record of addiction or prostitution. Still, Holtzclaw calls her credibility into question.
"Let's get the factual facts out there. She's not innocent the way people think she is. She had a bust in the '80s … But we couldn't present that to the jury," Holtzclaw said. "This is not a woman that's, you know, a soccer mom or someone that's credible in society."
Ligons said those drug charges were dropped and that she's never been arrested since then.
"The thing is, he's been stopping a lot of prostitutes and drug users, and he has held something over their head like with one with warrants. And I guess apparently he thought I was one of 'em, but big, big mistake. He just stopped the wrong lady that night," said Ligons.
The prosecution portrayed him as a rogue cop, a monster and a serial predator, but Holtzclaw said the police department manufactured a case against him to satisfy the public outcry.
"If they didn't convict me, there would be the next Ferguson deal happening in Oklahoma City," he said.
Holtzclaw said he thought was going to be acquitted of all the charges.
"I absolutely 100 percent, all in my heart, within my family, within everyone that was on my side. They all said, 'There was no way that you should be convicted,'" he said. "I looked at [the jurors.] I looked in every single one of their eyes, and I told 'em, 'I did not do this.' And I looked at the men and I looked at those women, and I saw women crying. I saw the men jeering in their eyes."
Holtzclaw says he plans on appealing his conviction.
Police Chief Citty said that though Holtzclaw was found guilty, he still feels a burden "because he was in our uniform. And I do take it personally."
Davis said she'll never forget the first woman she spoke to, Jannie Ligons.
"I just did my job. She's the hero for coming forward," Davis said." "If she wouldn't have come forward, I don't know where we'd be today, because nobody else came forward.
Jannie Ligons was the first person to accuse Holtzclaw of sexual assault and she feels justice has been served with his 263-year sentence.
"I'm happy for myself and I'm happy for all the other ones, even the ones that the charges they didn't convict him on because he was wrong," she said.