— -- Jannie Ligons, a director of a daycare center in Oklahoma City, will never forget the night in 2014 when then-Oklahoma City Police Officer Daniel Holtzclaw pulled her over.
"I opened the door. He came to my car and said, 'I stopped you because you were swerving,'" Ligons recalled to ABC News' "20/20." "He asked me to put my hands on top of his police car on the passenger side and that's what I did. I put my hands on top of his car and he started to pat me down."
Ligons' story of what happened during the traffic stop is exactly the same as the way Holtzclaw tells it, that is until, she says, Holtzclaw forced her to expose herself under the guise of searching Ligons, a 58-year-old mother of four and grandmother of 12, for a concealed weapon. Ligons is African-American, and Holtzclaw is half-white, half-Japanese.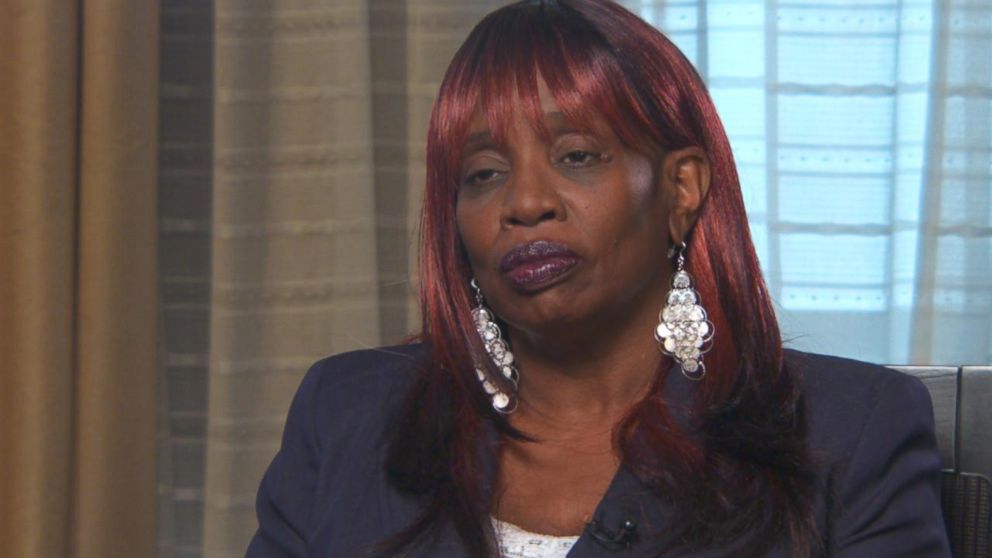 "'You're not supposed to do that, sir.' I said ... 'You don't do that,'" Ligons said. "And then in my mind's like 'Oh, he going to kill me.' I say, 'Ain't no police going to do nothing like this and let me live.' I said, I couldn't believe he was doing that."
Ligons said she was pleading with Holtzclaw not to hurt her, and thought if she told him about her grandchildren that he would back off.
"That didn't faze him one bit," she said. "I thought… he got the wrong woman, I was just too dang old for him… but it didn't work."
Ligons said Holtzclaw then forced her to perform oral sex on him in the back of his patrol car, all while other cars were driving by on the street.
"When the car passed by he followed the car then turned back around to me and says, 'OK, come on,' he says, 'I ain't got all night. I just got off work,'" Ligons said. "I saw my life flash before my eyes 'cause the only thing I saw was that gun on his right side. And it was frightening so bad. It was like a nightmare. It just was unreal, you know?"
When it was over, Ligons said Holtzclaw got out of the car, zipped up his pants and waited for Ligons to get up and get back in her car. Then she said he got into his patrol car and drove off.
Two hours later, Ligons said family members encouraged her to report the assault by the officer to the police.