— -- Suzy Favor Hamilton has spent most of her life running, not just as a former U.S. Olympian, but from facing her mental illness.
For the first time, the three-time Olympic athlete and decorated middle-distance runner is revealing what fueled her double life as a celebrated track hero by day and a high-priced Vegas escort by night, and how she is trying to move forward with her life now.
"It wasn't Suzy. I keep trying to emphasize that wasn't me. It was the disease," Favor Hamilton told ABC News' "20/20." "The one word I keep saying, 'shame,' because it can grab hold of you and you can never recover, can never, ever get better. I won't let it happen to me. I refuse. I refuse to let the act ruin me."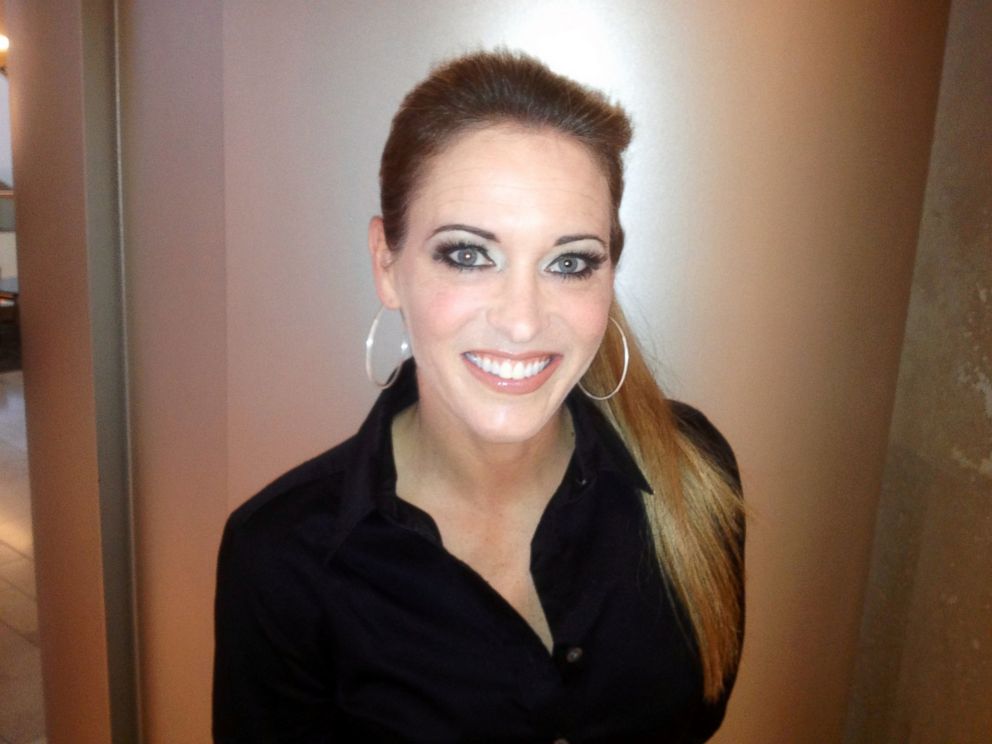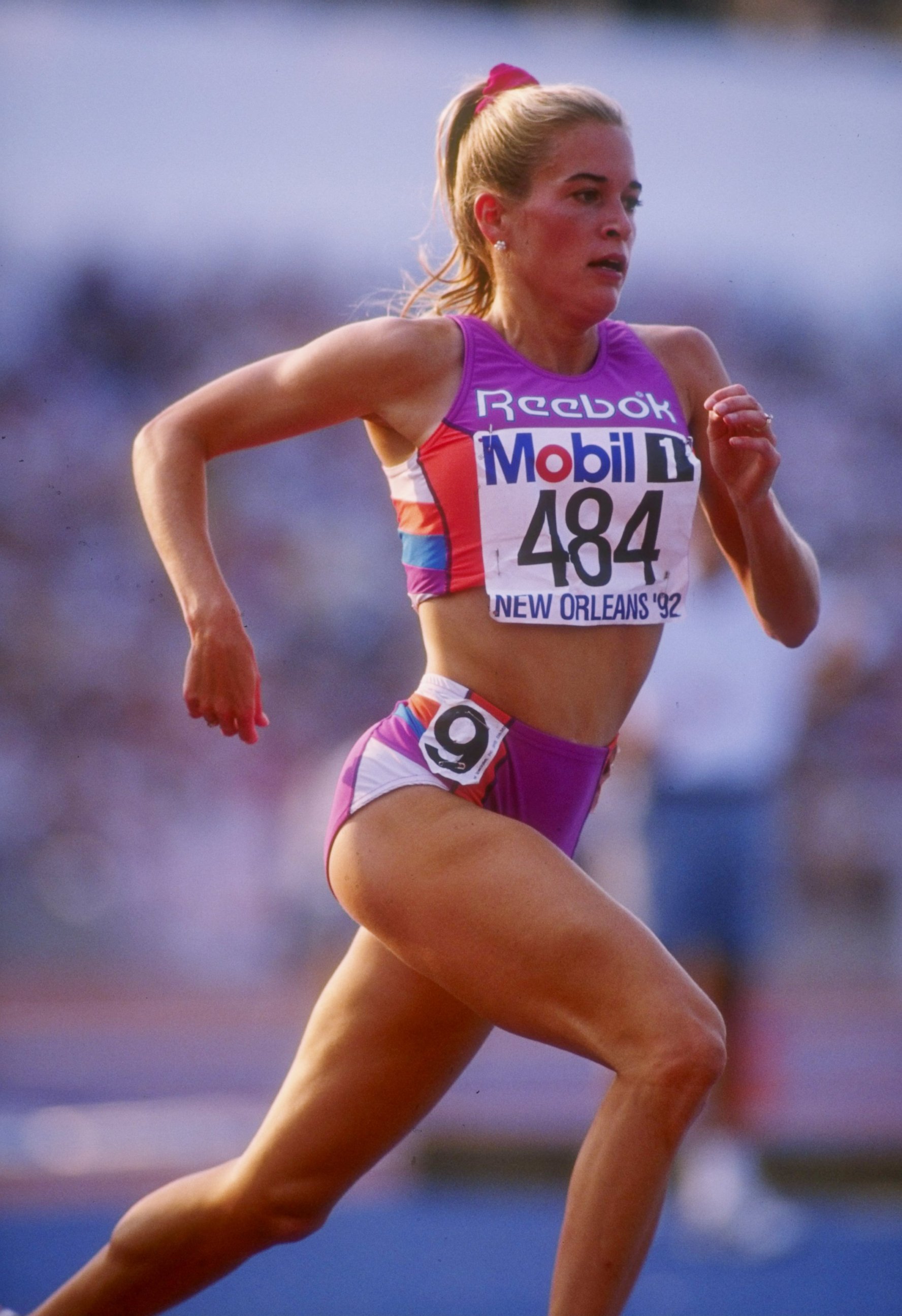 Favor Hamilton found herself as the center of enormous scandal in 2012 when her secret alter ego as Vegas call girl "Kelly Lundy" was made public. In her new memoir, "Fast Girl: A Life Spent Running From Madness," Favor Hamilton, 47, who suffers from bipolar disorder, said she was previously mis-diagnosed and put on the wrong medication that made her symptoms worse.
"I know for a matter of fact I would never have become an escort if I wasn't on the drug that made me hypersexual. There's no way possible," Favor Hamilton said. "But I also know that I was having sex for money. So when I say that it was the bipolar's fault I'm not pinning it on bipolar and looking at that as the excuse."
Favor Hamilton said she had long struggled with anxiety and self-doubt, despite being the most decorated runner in college history when she was an undergraduate at the University of Wisconsin. The real turning point for her, she said, came when she purposefully fell and pretended to be injured while competing in the Women's 1,500-meter race at the 2000 Sydney Olympic Games.
"I came around the final corner, and five girls passed me, and that dream of having an Olympic medal was gone, and instead of finishing the race, like most runners would, I told myself, 'Just fall,' and I fell immediately," she said. "And that was the moment of my downward spiral. I didn't know at the time, but that was Step One of terrible things to happen."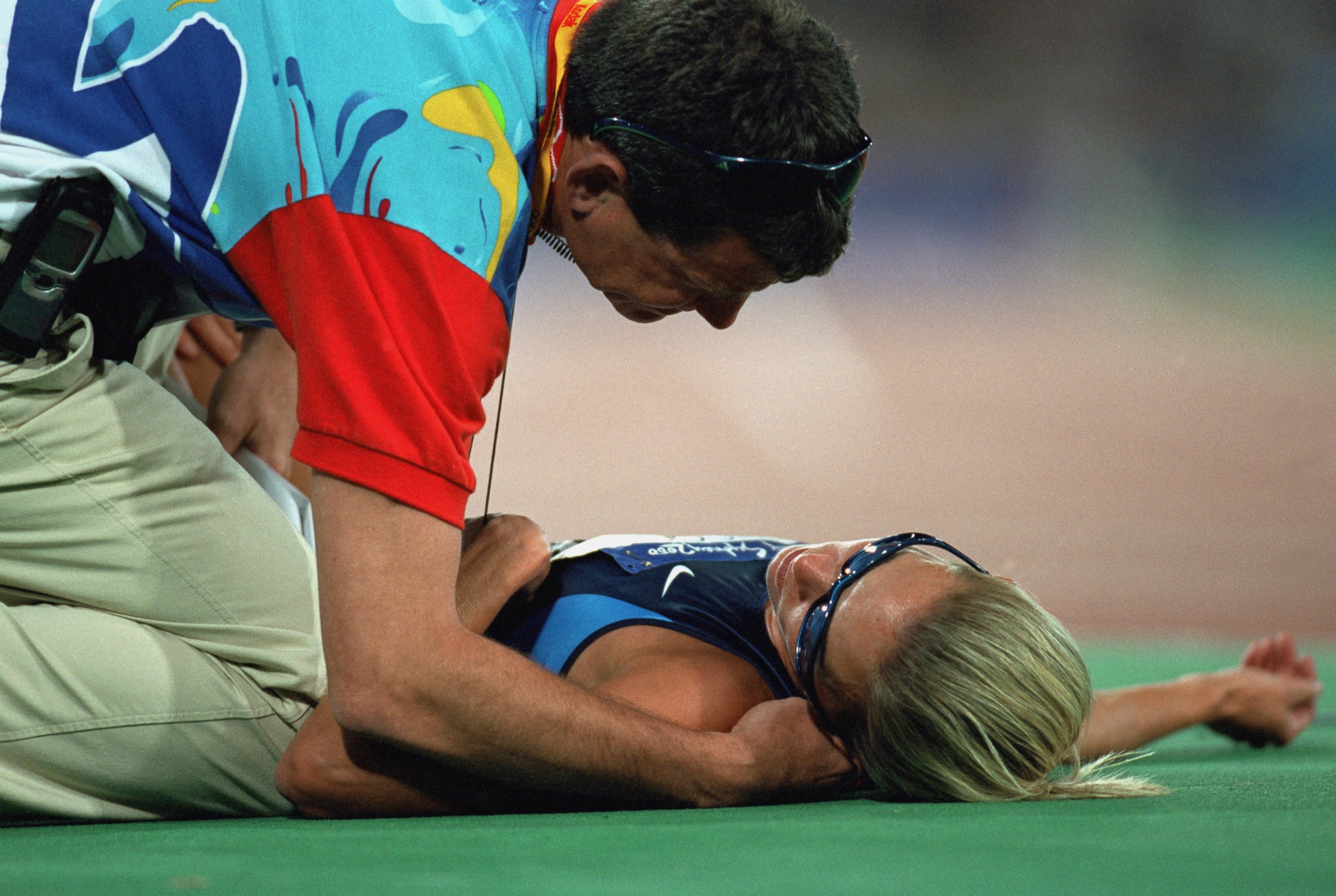 Then Favor Hamilton became pregnant and gave birth to a daughter, Kylie, now 10 years old. That's when her husband Mark Hamilton said he started noticing that his wife became "angry, irrational" and had an "unhealthy" attachment to their daughter, refusing to put her down. After she saw a doctor, Suzy Favor Hamilton says she was put on anti-depressant medication.
"It did not take long for [the antidepressant medication] to make me feel really good," she said. "Not just good. Really good. I'm talking amazingly good. I suddenly was so outgoing and just wanted to talk to everybody."
With their marriage on the rocks, Favor Hamilton suggested she and Mark take a trip to Las Vegas for their wedding anniversary in 2011. Wanting to spice things up, Favor Hamilton convinced him to go skydiving and participate in a threesome. Mark was shocked, but in her mania, Hamilton thought both experiences made her feel like she "was living life… to the fullest."
But after they returned home to Wisconsin, Favor Hamilton said she despised her job in real estate and said she craved the excitement of Vegas. Within months, she told her husband she needed to return to Vegas alone.
"I'm not going to lie. She had to sell it," Mark said. "We're on two totally different planes here. She's kind of living her life. I'm living mine. She's going to do what she's going to do, to an extent. I don't think I had a heck of a lot of say, but at least she's not cheating on me."
When Favor Hamilton went back to Vegas, she arranged to meet with a male escort.
"It ended up being the most fabulous experience. Again, I had never had sex with another man besides my husband," she said. "I remember telling him, 'you're the second guy I've ever had sex with,' and he said, 'Oh my gosh, what a waste. You need to do this more.' And I was hooked. I was hooked."
When she got back to Wisconsin, Hamilton said she felt worse, and longed to go back to Vegas where she could "feel good all the time." At one point Hamilton decided she too could get paid for sex.
"[I thought] 'Well, why shouldn't I get paid for sex? This guy does, the escort. This would be fun. I'm obviously looking to have sex. I'm hypersexual.' That was the moment that it all changed," she said.
Hamilton called Jamie Rodman, the owner of a successful escort firm, and Hamilton quickly began working under the pseudonym "Kelly Lundy."
"She had called me… and said she wanted to try escorting and was really hesitant at first because I knew she had a husband,'" Rodman said. "She kept insisting, 'No, no, he's fine. He's fine with it.'"
Hamilton had told her husband that this is what she was going to do, and although he didn't want her to, Mark let her go.
"I know what she's doing. It bothers me. I've raised my objections, she's going do it anyway," he said.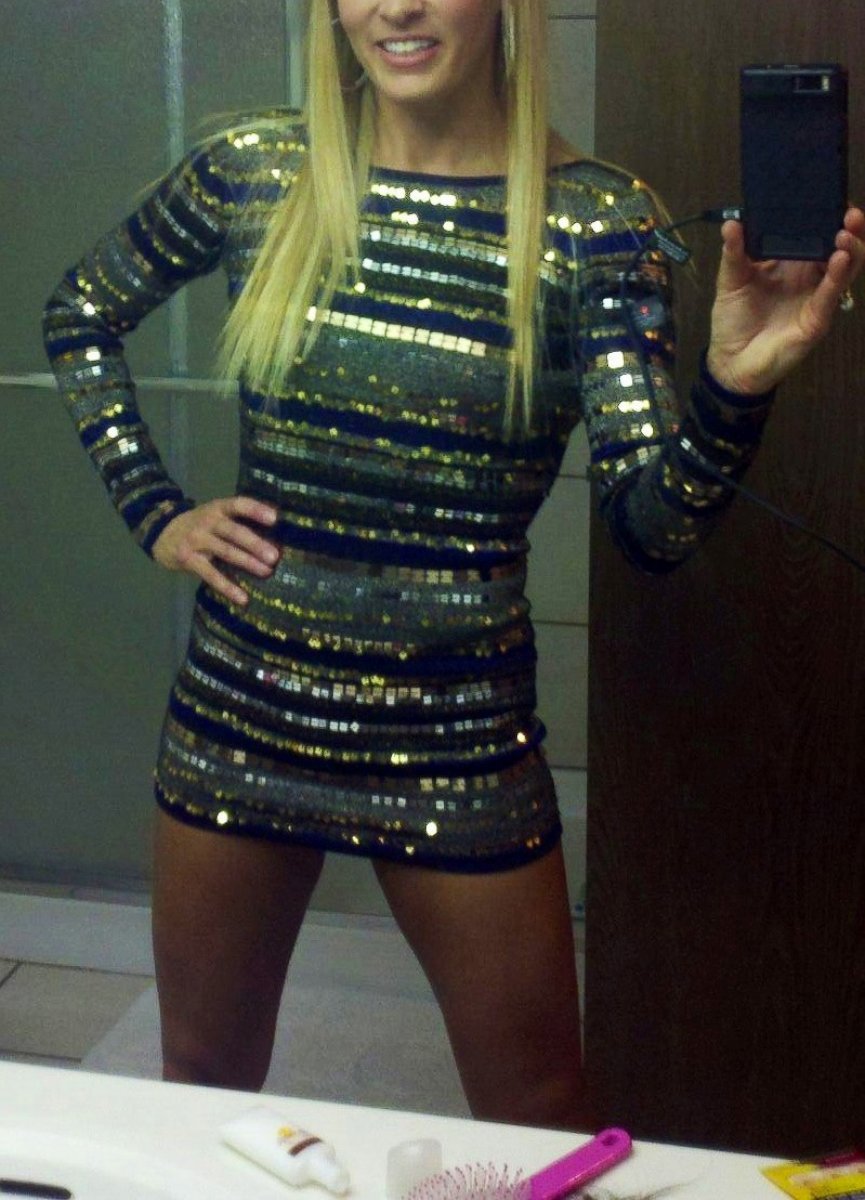 "Kelly Lundy" began advertising her services on Rodman's website, charging $600 an hour. Clients responded immediately and Suzy Favor Hamilton said she got "an enormous high" after the first night someone paid her for sex.
"It was uncontrollable. I had lost control after that first appointment. I wanted more," she said. "Kelly had this charisma, this confidence, this power to attract men in. I didn't have that ever before."
But as she was working as an escort, she also was appearing in public as 'Suzy Favor Hamilton the Track Star', keeping her secret double life under wraps. Hamilton threw herself into her new identity, and still has a closet full of items clients had bought her: Louis Vuitton purses, diamond necklaces, shoes and a fur coat.
"[On one] particular day I had run a half marathon in the morning, in a different state, hopped on an airplane after the half marathon, basically rushed to the airport, got to Vegas, had five appointments," Hamilton said, meaning she had lined up five clients to have sex with that night.
Hamilton said she once paid in cash on the spot for a designer purse that she saw in the boutique's window.
Back in Wisconsin, Mark tried to raise their daughter as a single parent and protect her from Suzy's scandalous double life.
"[Suzy] was hypersensitive. She was impossible to deal with," Mark Hamilton said. "And after a while, when it got to a certain point-- after months of this, I was like, 'Go. Get out of the house. Let Kylie and I have our normal life.'"
Suzy Favor Hamilton had been a Vegas escort for 10 months when her secret identity was revealed. In Dec. 2012, she was doing an appearance on stage for the Rock-N-Roll Marathon, and by that point her sense of boundaries were warped.
"I was dancing and yelling, and just being crazy [on stage]," Favor Hamilton said. "And people were walking by… and staring at me, going, 'Wow, there's something wrong with that woman.'"
Three-time Olympic runner says she was manic when a SmokingGun.com journalist approached her in 2012.
As the event ended, Favor Hamilton got a text message from a client confirming an appointment with Kelly Lundy.
"I went back to my room, and I'm waiting for the elevator, and… I hear this man go, 'Hey, Suzy,'" Favor Hamilton said. "And I'm like, 'oh, it's just another runner and maybe they want an autograph.' But then I turn to look at him, and he didn't look like a runner."
The man was actually investigative journalist William Bastone, cofounder of TheSmokingGun.com.
"He goes, 'Hi, my name is William Bastone,'" Favor Hamilton said. "And I just-- I about wanted to just die at that moment, because I knew. I knew that name, and I knew my life was probably over."
Two weeks later the story of Favor Hamilton moonlighting as a Vegas escort was published online. It immediately made national headlines and then the hate mail started to pour in. To escape the glare Mark suggested they go for a hike. On the way they began to argue and Suzy slowly reached for the door handle. Mark seeing that his wife was planning to throw herself from their moving car slammed on the breaks.
"It's just a very dark, dark place, like you wouldn't believe," he said. "She's blaming people, she's blaming everybody from her father to myself, to the Smoking Gun guy. She's just angry. It's got to be somebody's fault other than her own."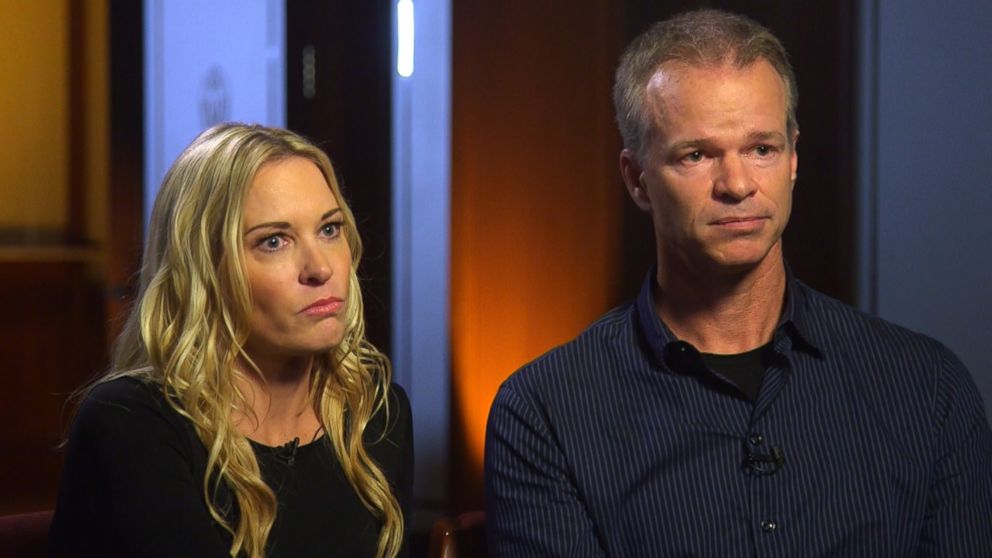 At his wits end, Mark called the family doctor, and eventually Suzy was diagnosed as bipolar. One of Suzy's doctors, Claudia Reardon, explained that when bipolar patients are given anti-depressants, as Suzy had been prescribed for years, it can have catastrophic results.
"In someone with bipolar disorder, you give them an antidepressant and it lifts their mood, but they don't have as much of a ceiling on their mood and so it can push their mood too high," Reardon said. "We often see symptoms such as hyper-sexuality, spending lots of money, engaging in lots of reckless kinds of behaviors because people generally aren't in the state of mind to think through ahead to the consequences of those kinds of behaviors."
When the diagnosis came back as bipolar, the same mental illness that had afflicted her brother, who committed suicide in 1999, Favor Hamilton said she was "completely shocked."
"We didn't know that hypersexuality, we didn't know that talking a mile a minute… endless energy, this erratic delusional behavior, I didn't know any of that had to do with bipolar," she said. "I didn't understand bipolar, I wasn't educated on this illness. It wasn't talked about in our family."
Suddenly, her desperate craving for high-risk behavior made sense, and things started to fall into place.
It's taken years of therapy, medication and determination for Favor Hamilton to move past what happened, including making peace with her failure to medal at the Olympics, but she still struggles to distinguish between what her mental illness did to her and what she did to herself.
"The first year of my recovery was awful,' she said. "It was the hardest possible… I have worked so hard to get to this point. But I know [before] it wasn't Suzy. I keep trying to emphasize that wasn't me."
She still keeps a closet full of the clothes she used to wear and the gifts she received as Kelly Lundy.
"It reminds me of Kelly and the sex and all the crazy things she did," said Favor Hamilton through tears. "She will never shame from this, and the reason she won't feel shame is because an illness took hold, and that is to get a point where you don't feel shame is a lot of work to get there."