The Occupational Safety and Health Administration cited Amazon on Wednesday for failing to furnish a place of employment that was free from recognized hazards that were causing serious physical harm to employees.
This is the second set of OSHA citations issued after referrals from federal prosecutors in New York who have been investigating workplace complaints.
The new citations said employees at three Amazon facilities were exposed to ergonomic hazards, which put them at high risk for lower back injuries and other musculoskeletal disorders.
They resulted from the high frequency with which workers are required to lift packages and other items; the heavy weight of the items; awkward postures, such as twisting, bending, and long reaches while lifting; and long hours required to complete assigned tasks, OSHA said.
"Amazon became the nation's largest online retailer thanks, in no small part, to the hundreds of thousands of Americans who work each year in Amazon's massive warehouses. Each of these workers has the right to a place of work free from severe safety hazards," U.S. Attorney Damian Williams said in a statement Wednesday.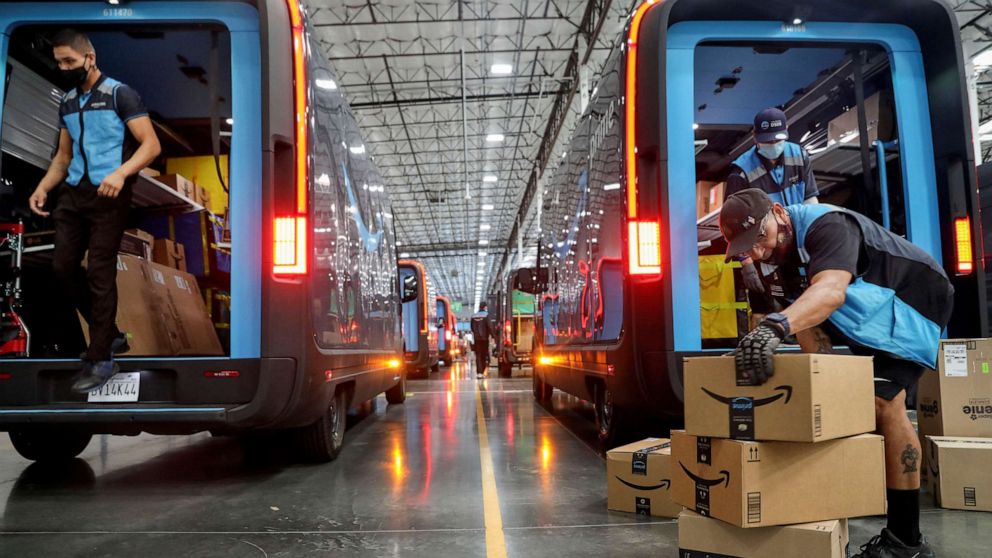 Amazon told ABC News it intends to appeal.
"We take the safety and health of our employees very seriously, and we strongly disagree with these allegations and intend to appeal. We've cooperated fully, and the government's allegations don't reflect the reality of safety at our sites," Kelly Nantel, Amazon spokesperson, told ABC News. "Over the last several months, we've demonstrated the extent to which we work every day to mitigate risk and protect our people, and our publicly available data show we've reduced injury rates nearly 15% between 2019 and 2021. What's more, the vast majority of our employees tell us they feel our workplace is safe."
The cited warehouses are located in New Windsor, New York; Waukegan, Illinois, and Deltona, Florida. Additionally, at the Deltona, Florida, warehouse, OSHA also cited Amazon for exposing workers to the hazard of being struck by falling boxes with merchandise.
Amazon faces a total of $60,269 in proposed penalties for these violations, according to OSHA.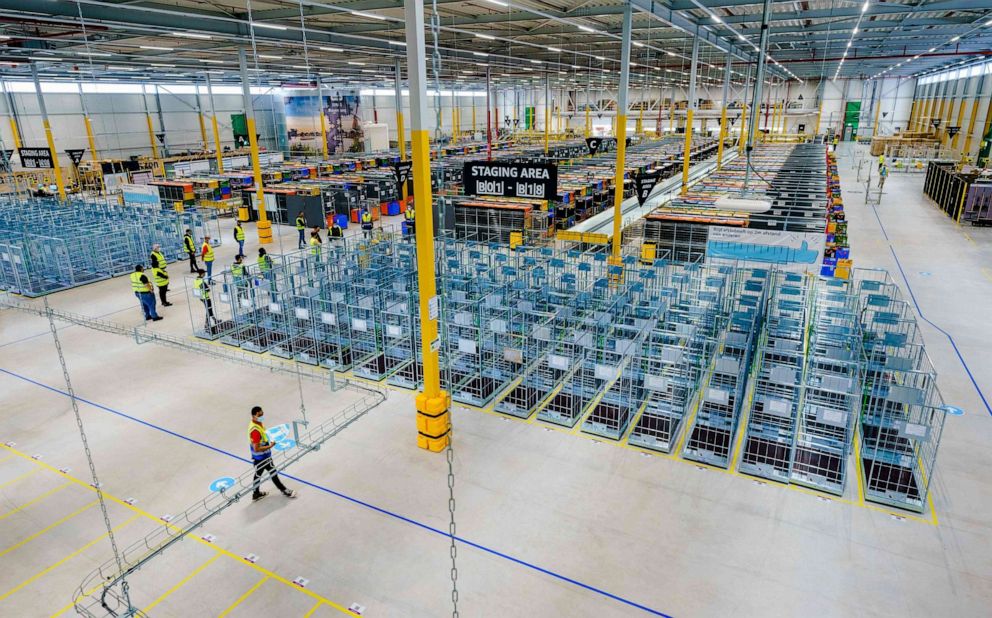 These citations arise out of workplace safety inspections at six Amazon warehouses across the country that OSHA began conducting in mid-July and early August of last year. OSHA's investigation at three facilities — located outside of Albany, New York, Boise, Idaho, and Denver, Colorado — is ongoing.
"Each of these inspections found work processes that were designed for speed but not safety, and they resulted in serious worker injuries. While Amazon has developed impressive systems to make sure its customers' orders are shipped efficiently and quickly, the company has failed to show the same level of commitment to protecting the safety and well-being of its workers," OSHA Assistant Secretary of Labor Douglas L. Parker said.
OSHA cited Amazon in December 2022 for 14 recordkeeping violations as part of the same investigation.