Husband of housekeeper arrested over fatal shooting of bishop in Los Angeles
Auxiliary Bishop David O'Connell was a "man of deep prayer," an official said.
Police have identified the suspect in the fatal shooting a long-serving Catholic bishop known as a "peacemaker" in Los Angeles.
Sixty-five-year-old Carlos Medina was arrested in connection with the murder of Auxiliary Bishop David O'Connell, officials said at a Monday press conference. Medina is the husband of the bishop's housekeeper, Los Angeles County Sheriff Robert Luna said.
O'Connell, who had been a priest and then a bishop during his 45 years with the church, was found dead in a home Sunday in the unincorporated neighborhood of Hacienda Heights after sheriff's deputies responded to an emergency medical call, according to the Los Angeles County Sheriff's Office.
Detectives received a tip Sunday night that Medina was acting strangely and accused O'Connell of owing him money, according to Luna.
Medina reportedly had an SUV similar to the one seen pulling up in the bishop's driveway, officials said Monday.
The killing of the beloved bishop sent shock waves through the Los Angeles Catholic community, prompting some parishioners to go to the scene of the O'Connell's death to pray.
José H. Gomez, the archbishop of Los Angeles, said O'Connell was known as a "man of deep prayer."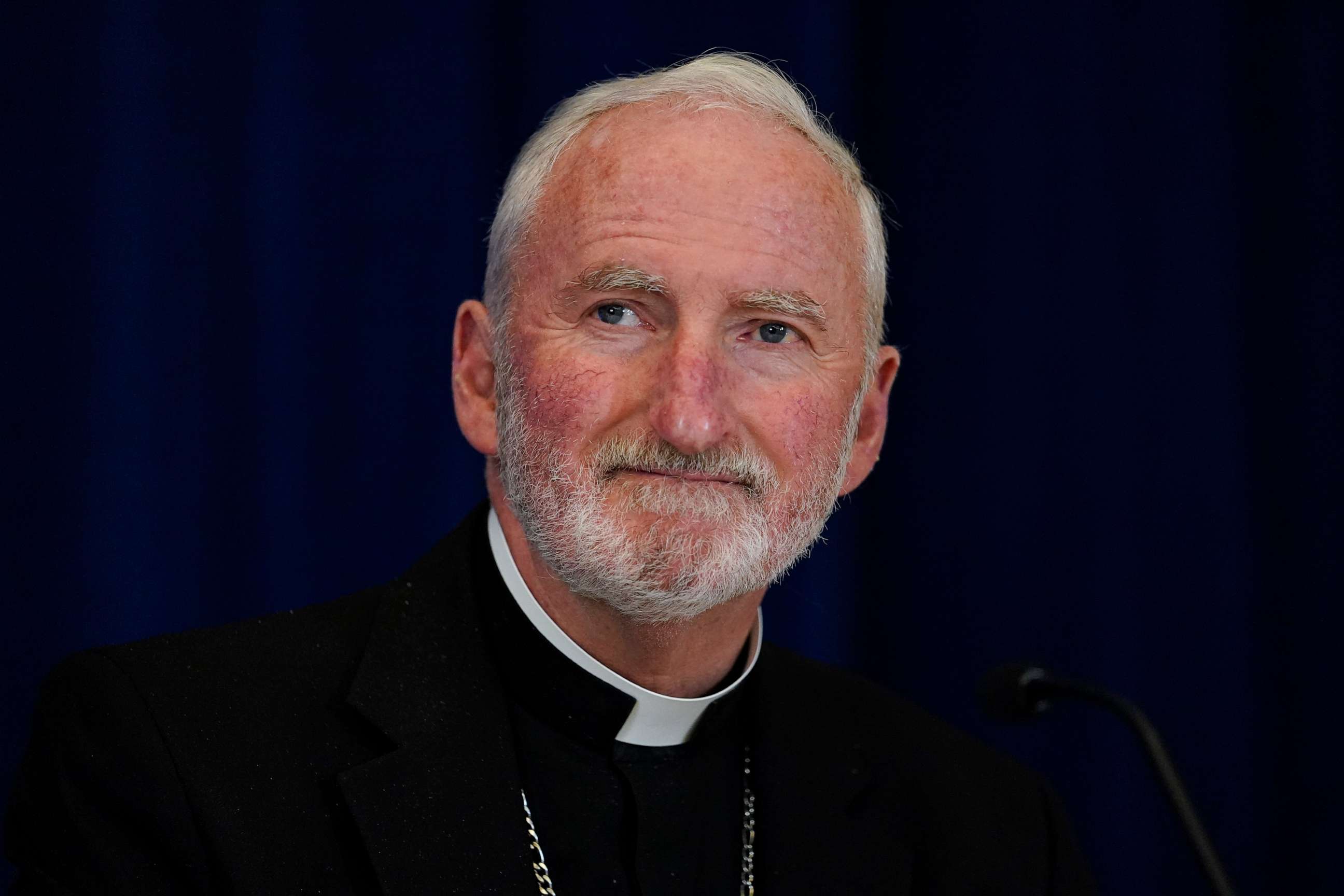 Los Angeles County Sheriff's investigators said they received a medical emergency call at 12:57 p.m. Sunday and deputies responded to a home in Hacienda Heights. There, they found the 69-year-old O'Connell unresponsive and bleeding from a gunshot wound to the upper torso.
He was pronounced dead at the scene, officials said. It's unclear how long O'Connell had been dead before sheriff's deputies arrived at the home.
"He was a peacemaker with a heart for the poor and the immigrant, and he had a passion for building a community where the sanctity and dignity of every human life was honored and protected," Gomez said.
"It broke me and I was scared to tell my wife because my wife loved him so much," parishioner Johnny Flores told ABC Los Angeles station KABC.
Another parishioner, Glendy Perez, described O'Connell as "a humble soul."
"He was not the type that would have confrontations with nobody," Perez told KABC. "He was very loving, and he had like a gift of healing. When you would attend his ceremonies, it was like a gift of healing."
O'Connell, who was born in Ireland, was named an auxiliary bishop for the Archdiocese of Los Angeles by Pope Francis in 2015.
O'Connell studied for the priesthood at All Hallows College in Dublin and was ordained in 1979 to serve in the Archdiocese of Los Angeles. After ordination, he served as associate pastor and pastor at several parishes in Los Angeles.