Two people have died after a heavy storm caused an Amazon warehouse in Baltimore to partially collapse.
Baltimore Fire Department Chief Roman Clark said that one of the victims was an adult male who was found trapped underneath heavy debris at the Amazon warehouse. He was rescued and transported to a hospital where he was pronounced dead due to his injuries, according to ABC News affiliate WMAR.
A second victim was found about an hour later, he said.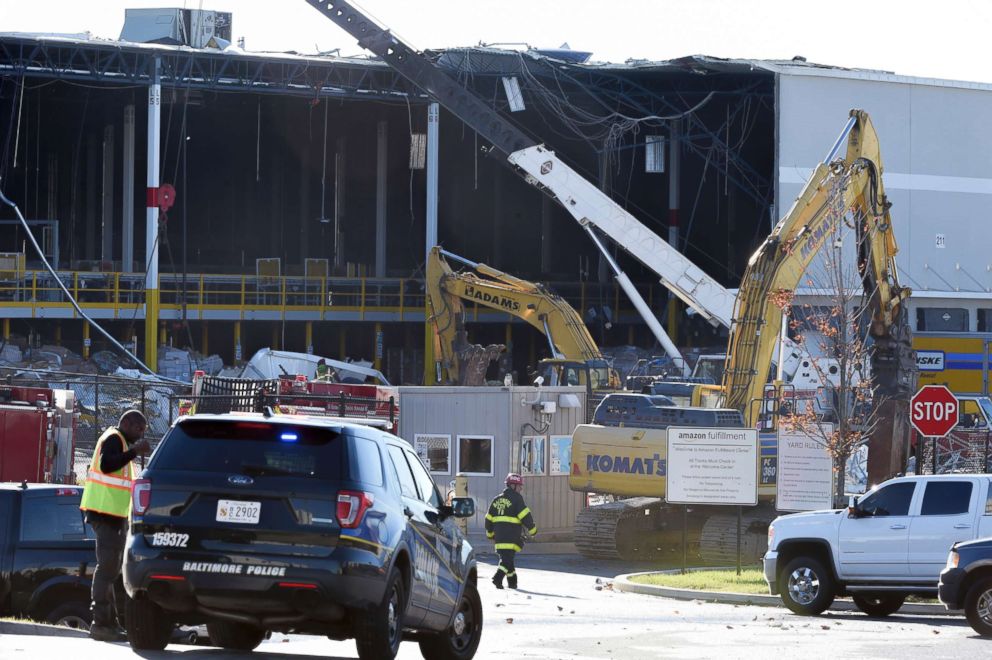 Rachael Lighty, a spokesperson for Amazon, told ABC News in a statement that the two victims were third-party contractors and not Amazon employees.
Officials said there weren't any other reports of people missing.
Fire officials responded to a call about a potential collapse of the Amazon Fulfillment Center building at around 10:30 p.m. on Friday night.
They found that a 50-by-50-foot wall had collapsed at the warehouse, according to Clark.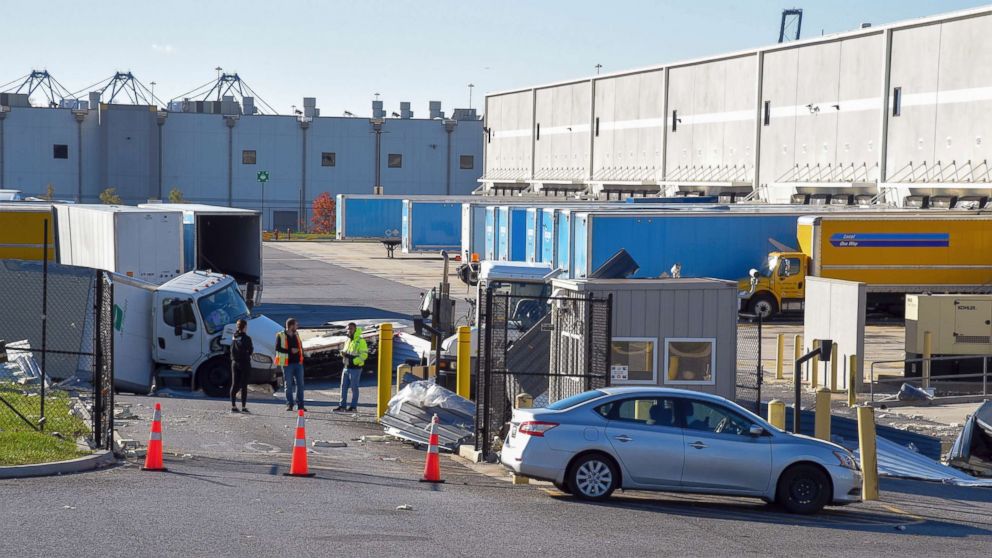 A Baltimore Fire Department spokesperson also told WMAR that the storm had made the roof fall into the facility.
"Last night, severe weather impacted one of our facilities in Baltimore City, resulting in two fatalities," Lighty said in the statement."First responders remain on-site assessing the damage. The safety of our employees and contractors is our top priority, and at this time the building remains closed."
"We are incredibly thankful for the quick response from emergency services," she added. "Our thoughts and prayers go out to the families impacted by Friday evening's tragic event."