Photos: Moments of peace, unity you may not have seen in George Floyd protests
These scenes became overshadowed as violence broke out.
While images of chaos dominated much of the coverage of protests over the killing of George Floyd, there were many instances of largely peaceful demonstrations that featured dancing, children and united calls for justice.
Here are some moments from this weekend's protests that you may not have seen.
In Newark, N.J., some demonstrators broke out in a choreographed dance as they marched through the streets demanding change.
In some instances -- from New Jersey to Michigan to Texas -- police officers even joined in the marches, walking alongside the protesters in a show of solidarity.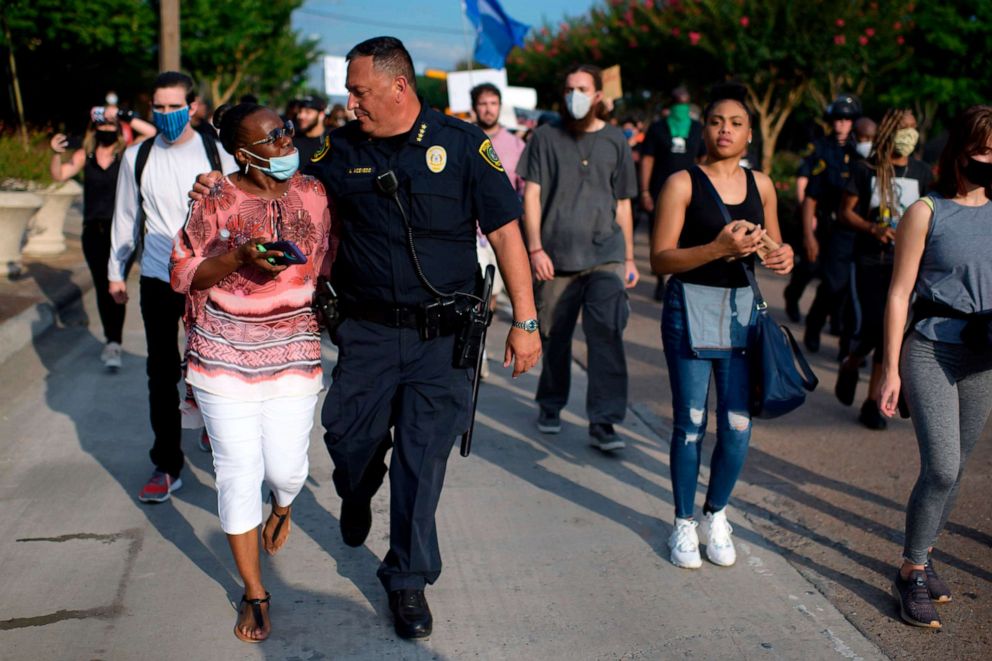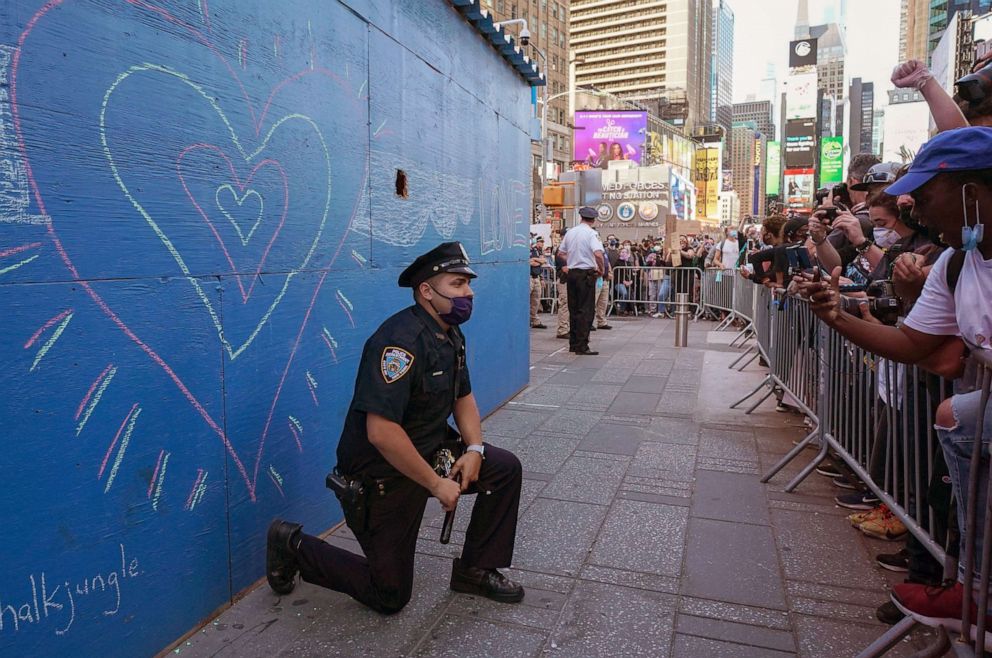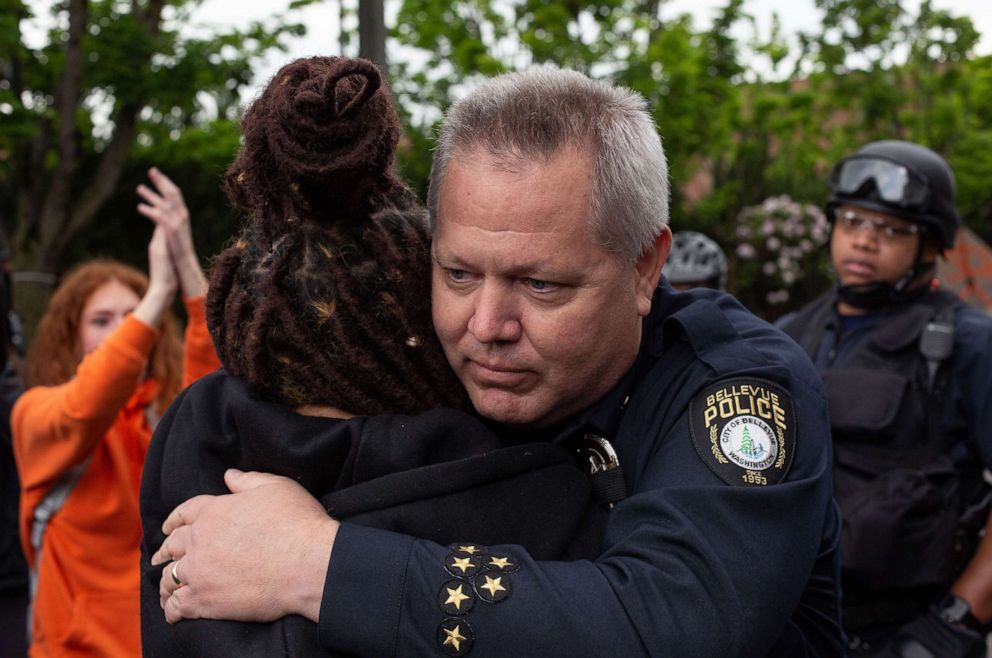 At many demonstrations, young protesters joined calls for justice for Floyd and powerful scenes of children showing support lit up social media.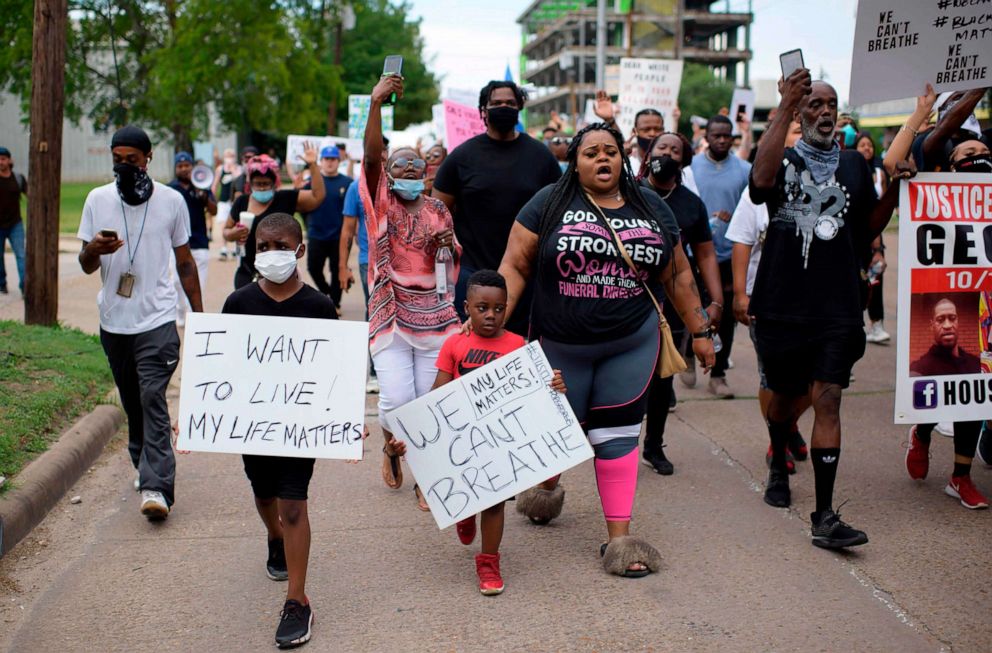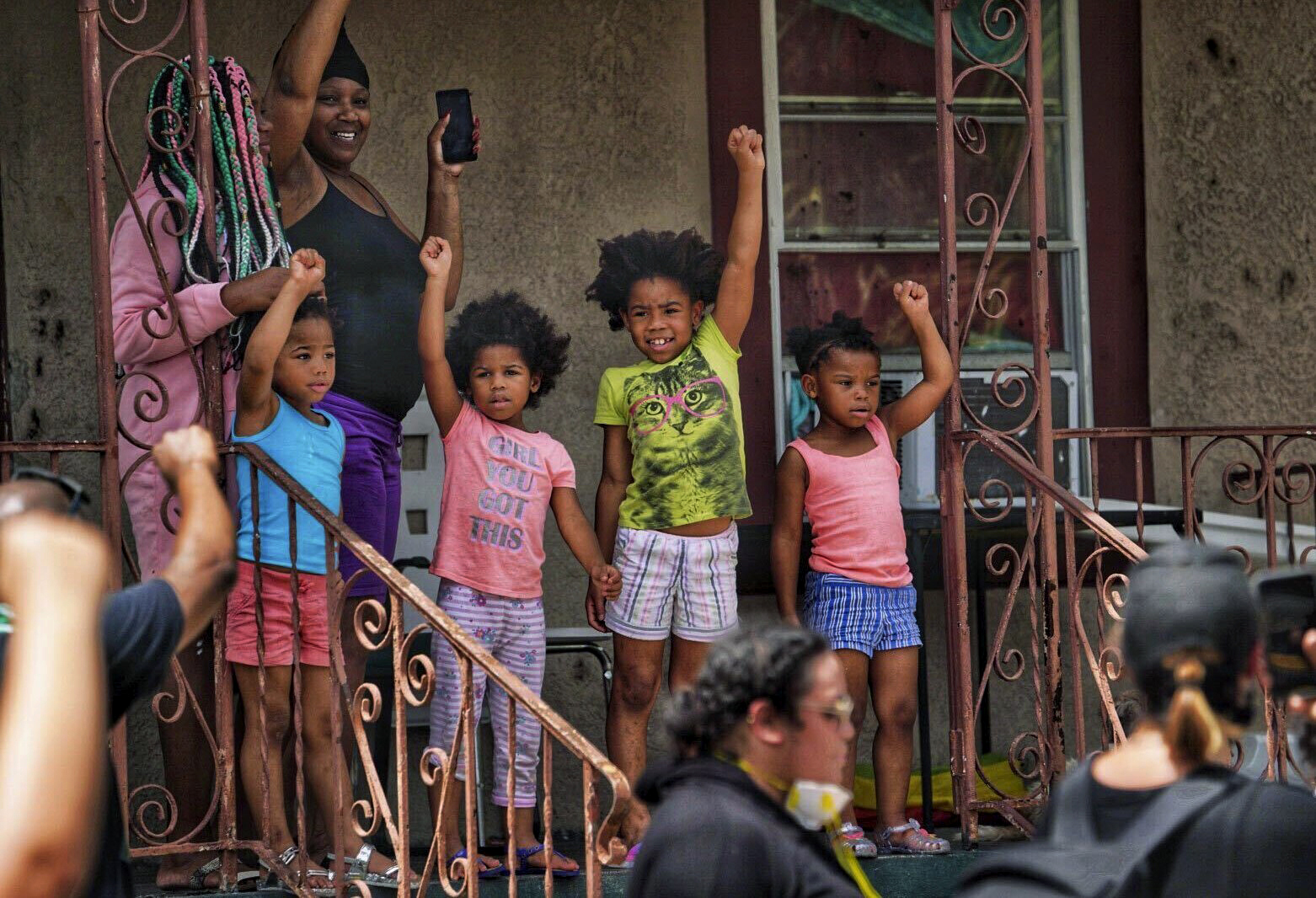 After news of looting and harm to businesses in some cases garnered more attention than the reasons behind the protests, demonstrators protected stores and urged protesters -- as angry as they were -- to remain focused.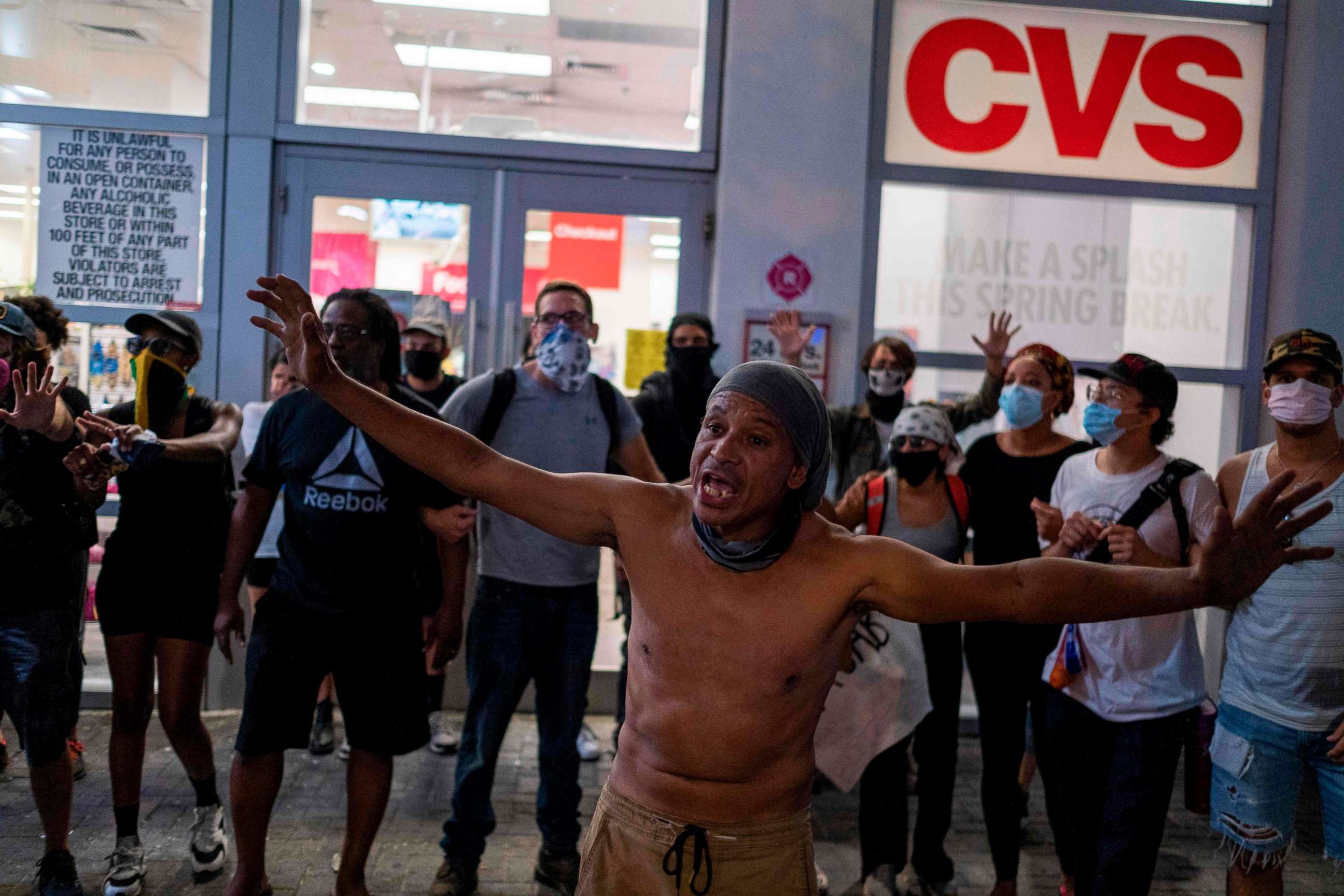 In the daytime, bands of volunteers -- many of them reportedly also protesters -- pitched in to help clean up areas that saw vandalism or damage.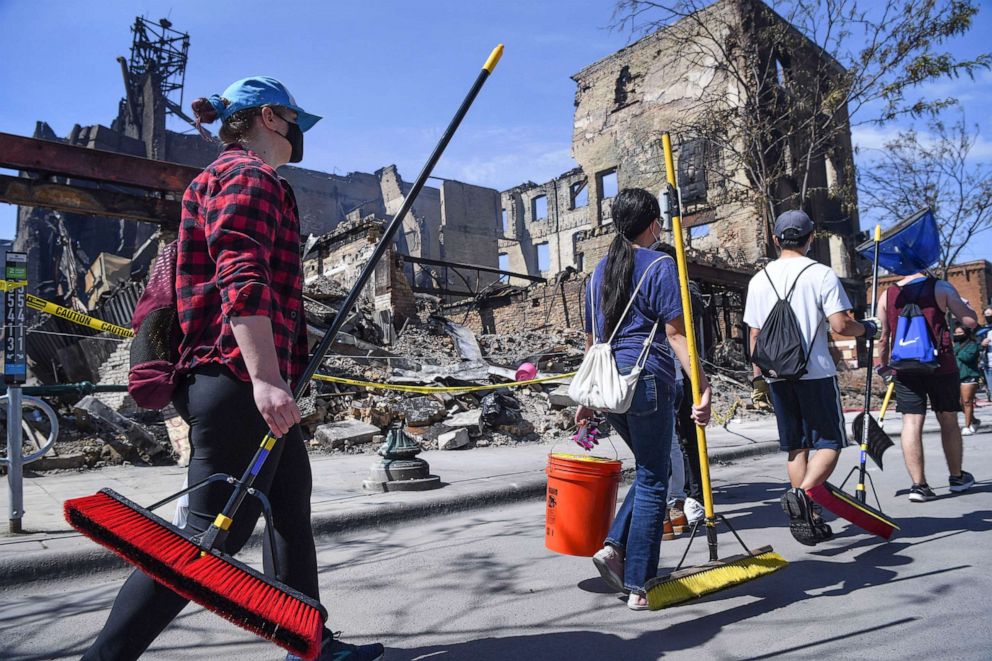 Some protest leaders even implored crowds to adhere to local curfew restrictions to maintain peace.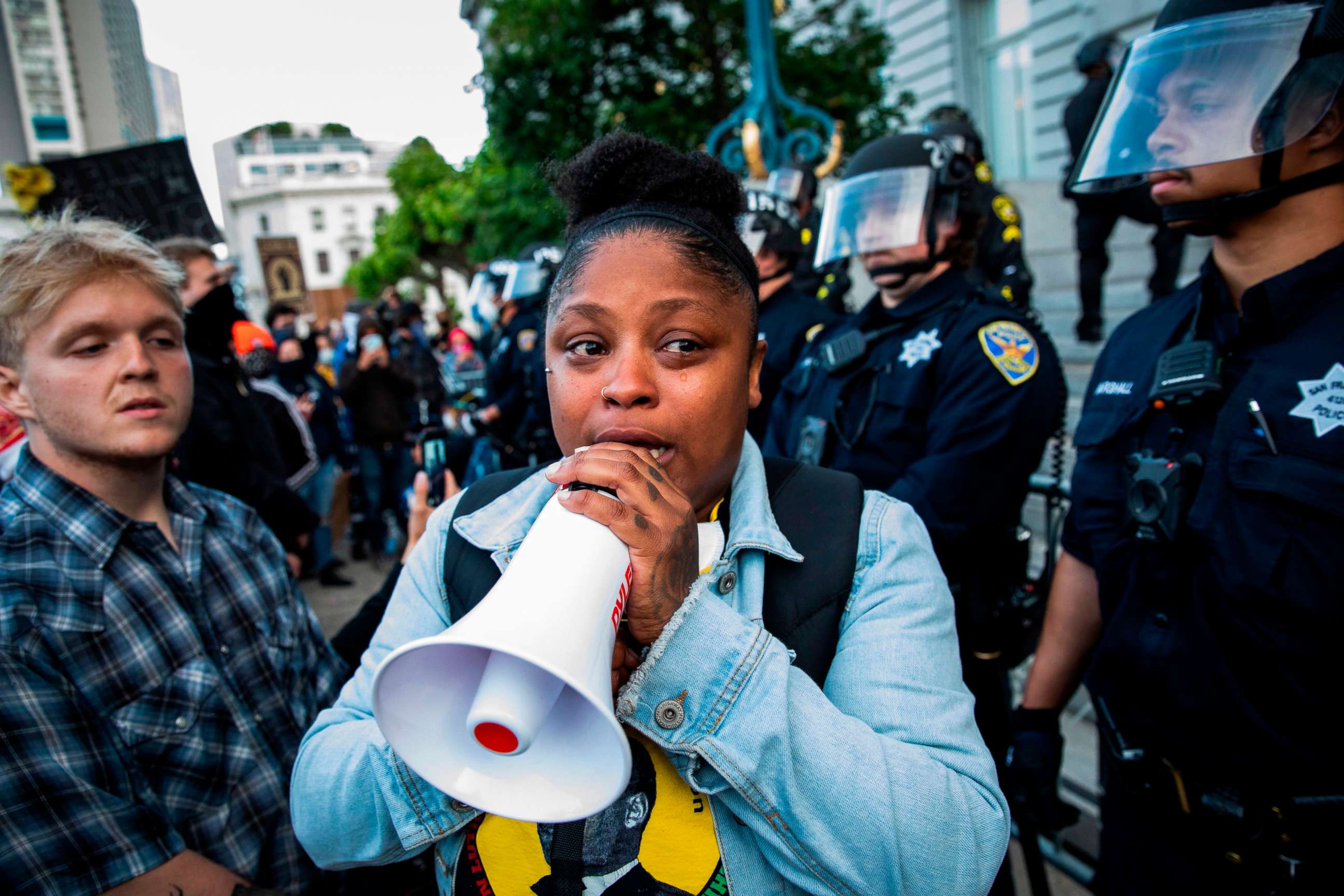 Overall, while these moments may have been overlooked as violence broke out and as President Trump referred to protesters as "thugs," hundreds of images from gatherings across the country indicated that most protests started as largely peaceful demonstrations.
Many organizers were seen simply kneeling, sitting or lying down in mass to draw attention to Floyd's death.